BAPE Se Drape De Velours Avec Quatre Nouvelles Pièces
Naturellement le "shark hoodie" est de la partie.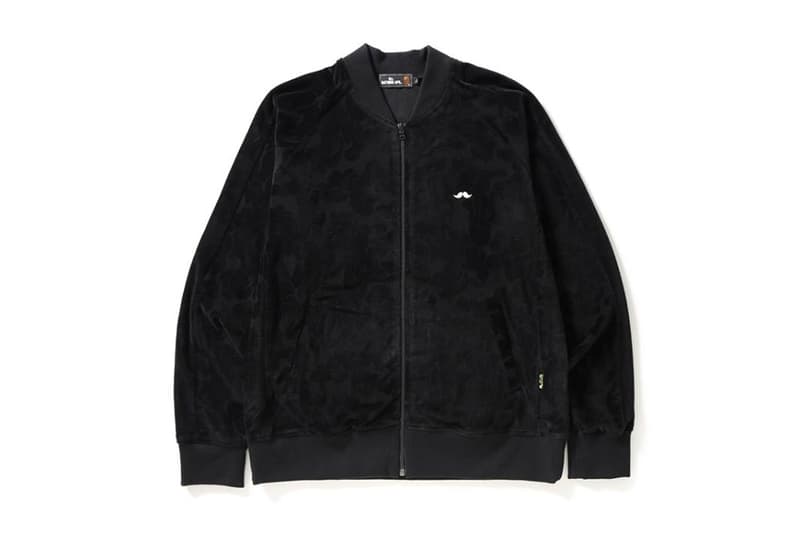 1 of 4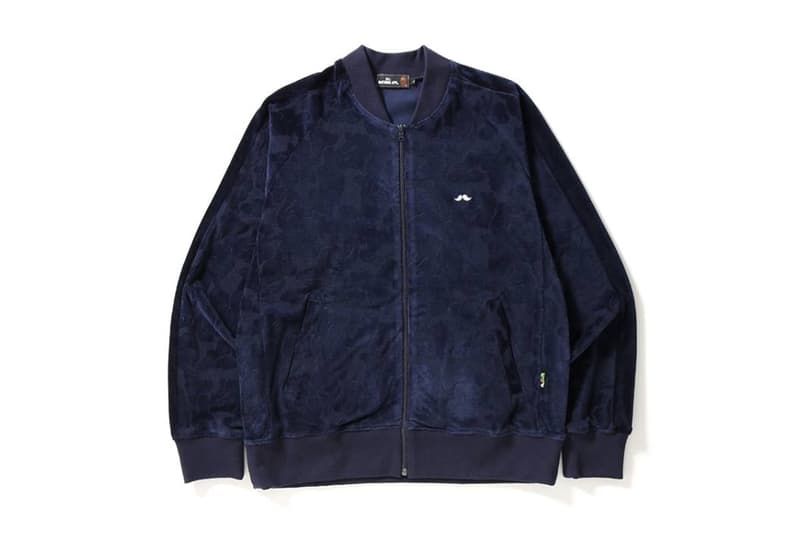 2 of 4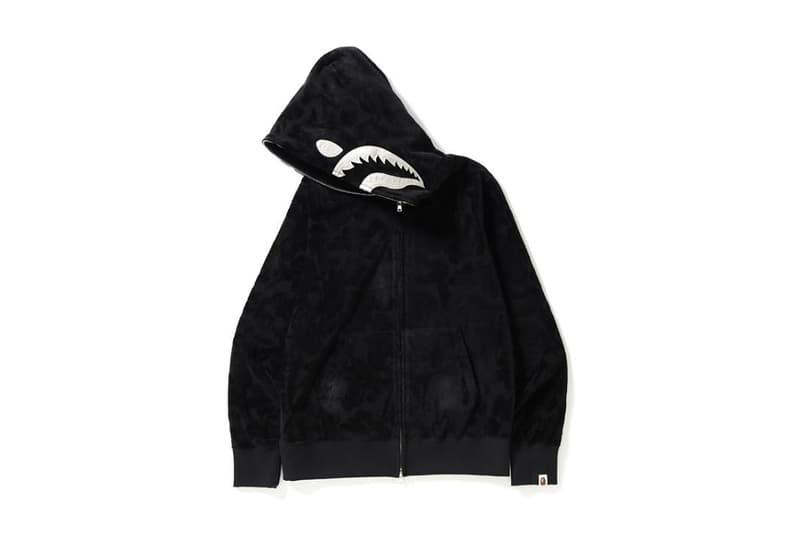 3 of 4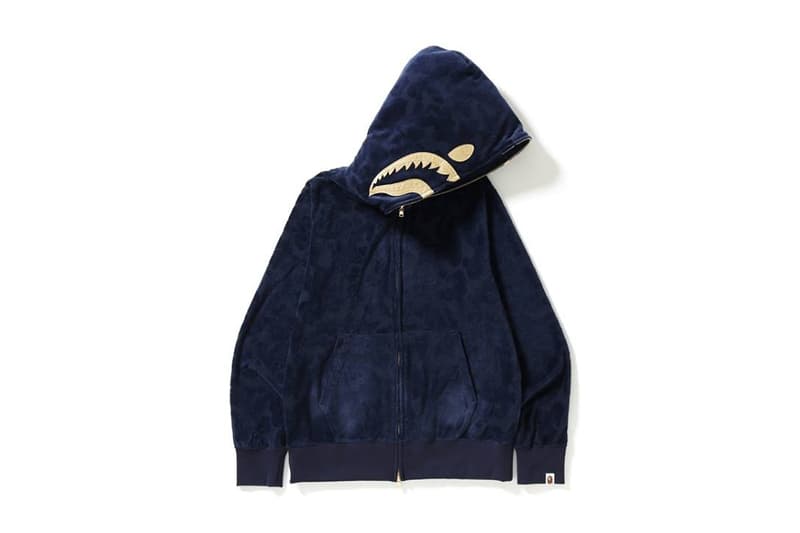 4 of 4
Seulement cette semaine, BAPE aura été au centre de deux nouvelles productions : la capsule "APES TOGETHER STRONG" et la collection Dragon Ball Z. Pour étoffer un peu plus sa proposition, la griffe streetwear introduit quatre nouvelles pièces aux accents luxueux.
Pour commencer, on retrouve un bomber taillé dans un velours bleu marine et noir. Un travail délicat. Puis naturellement, la marque n'a pas pu s'empêcher d'aligner son éternel "shark hoodie" en zip avec les mêmes déclinaisons de velours.
Toutes les pièces seront disponibles le 4 novembre dans les différents magasins BAPE ainsi que sur son e-store.