Virgil Abloh Crée "MR.RAGER", Le Nouveau Merchandising De Kid Cudi
Vendu en édition limitée.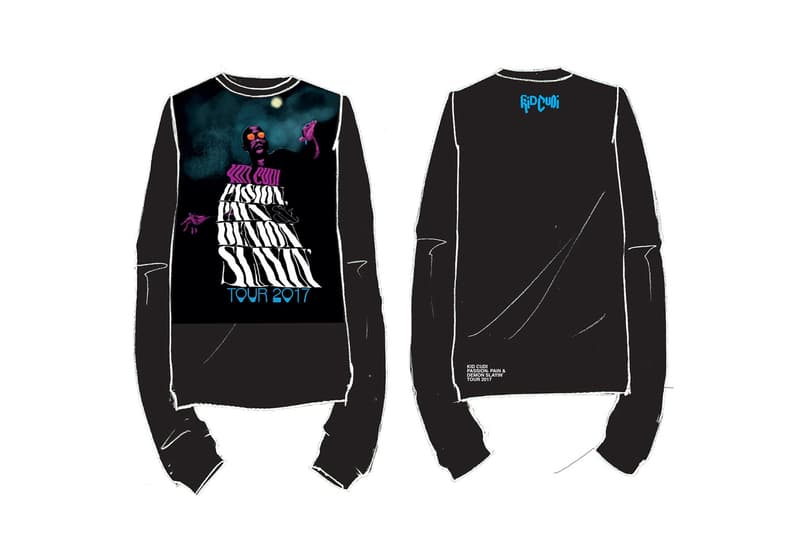 1 of 4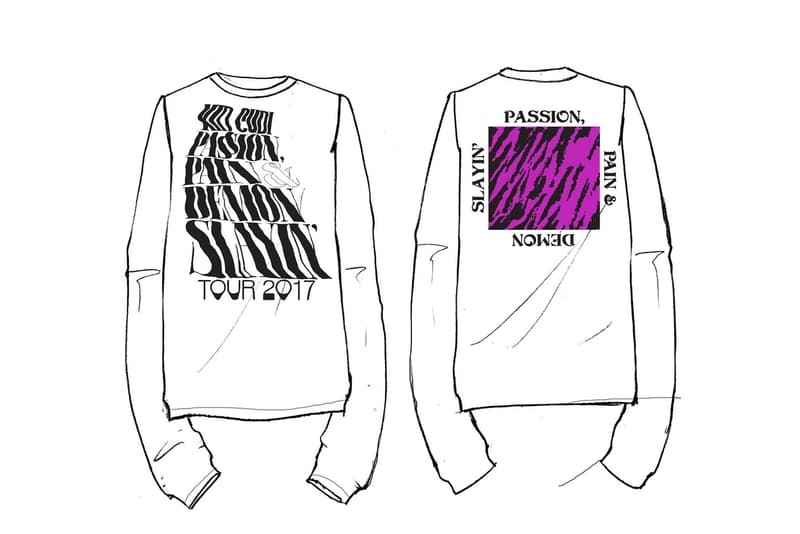 2 of 4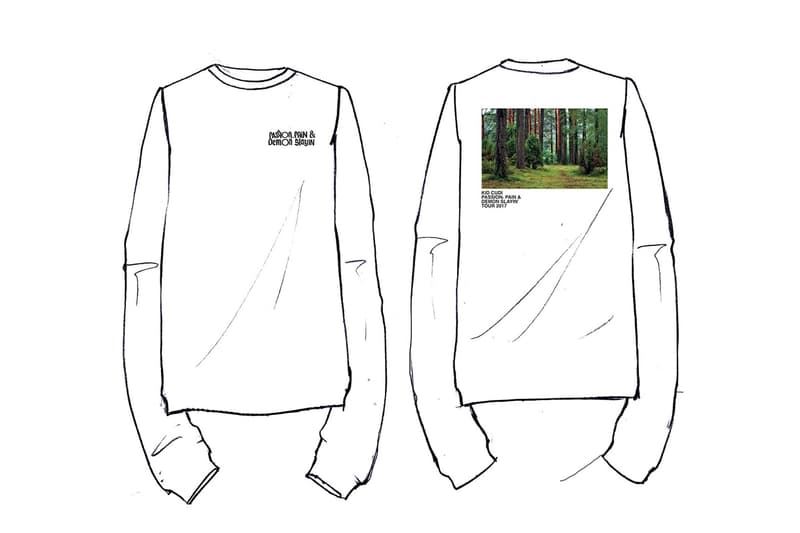 3 of 4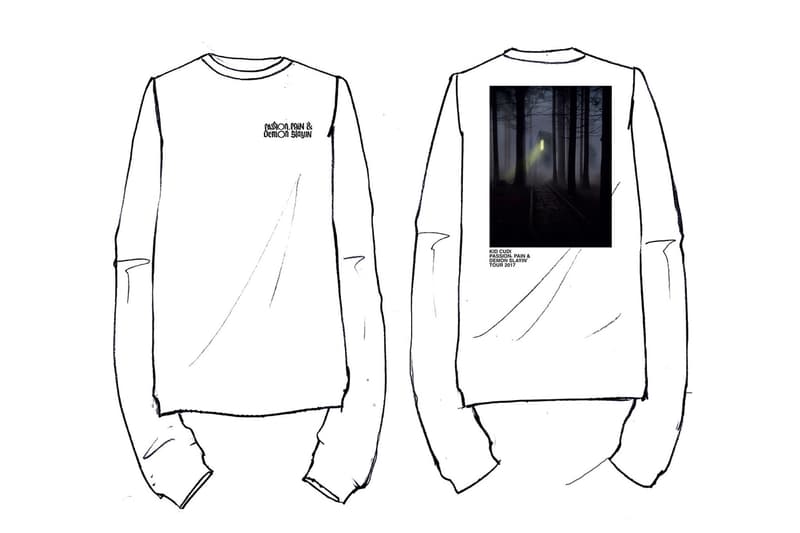 4 of 4
C'est avec la gamme exclusive du merchandising de MR.RAGER que Kid Cudi a fait une première apparition au Camp Flog Gnaw hier. Conçu par Virgil Abloh, l'édition limitée "MR.RAGER" présente des graphismes audacieux inspirés de la tournée Passion Pain & Demon Slayin de Cudi .
Abloh a fourni la direction créative et a conçu les maquettes ci-dessus pour les 4 t-shirts à manches longues, tandis que Jacob Rochester a produit des illustrations. Cette nouvelle sélection comprend une série d'estampes faisant référence à la tournée nord-américaine de Cudi. "PASSION PAIN & DEMON SLAYIN 'TOUR 2017" est inscrit sur toutes les chemises, mais chacun offre sa propre image distincte – la marque Kid Cudi, 2 photographies d'une forêt et un doodle abstrait sont imprimés sur le dos des chemises. En se concentrant sur les couleurs de base du blanc et du noir, la neutralité des chemises met carrément l'accent sur les graphismes.
La collection "MR. RAGER " sera en vente tout au long du week-end au Camp Flog Gnaw, ainsi que sur les dates de la tournée. Pour le moment, aucune information a été communiquée sur une sortie en ligne.