"Creating With Shapes", Le Premier Ouvrage De COS
Jolie façon de célébrer la coupe du vêtement.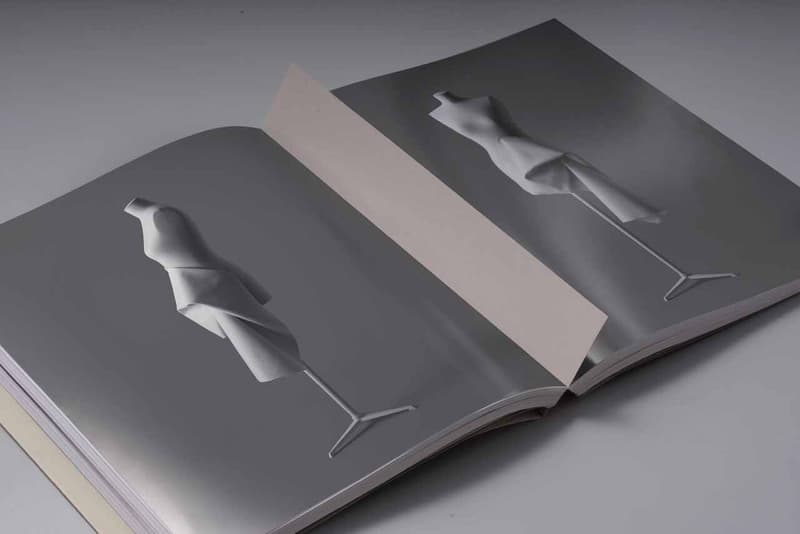 Plus haut de gamme que sa consoeur H&M, la marque suédoise COS sort son premier ouvrage pour célébrer le travail de la coupe approfondie du vêtement. Avec ce tout nouveau projet baptisé "Creating with Shapes", elle lance un livre signé de la styliste et enseignante Usha Doshi qui est une étroite collaboratrice de la marque depuis ses débuts. Ensemble, ils imaginent un ouvrage technique accompagné en boutique d'une mini-collection célébrant ce travail en volume de la matière.
Pendant près de 20 ans, Usha Doshi, qui enseigne au Royal College of Art de Londres, a pensé et théorisé une technique particulière en termes de coupe et de patronage. C'est en observant ses petits-enfants que l'idée a germé. « Alors qu'ils découpaient des formes géométriques simples à partir du tissu qu'elle leur avait donné, Usha Doshi a découvert que ces formes pouvaient servir à créer des plis, des drapés et des plissés travaillés, sans recourir à une quantité excessive de matériau ni à des pinces ou des coutures complexes », précise l'enseigne.
Dans ce livre, COS souhaite mettre en avant son expertise sur laquelle elle a bâti son image depuis 2007. Vendu au prix de 55 euros dans les boutiques ainsi qu'en librairie, l'ouvrage s'accompagne d'une mini collection capsule.
Composé de 11 modèles, aux teintes unies (blanc, grège et marine), afin de mettre en valeur le travail de construction du vêtement, le vestiaire est à l'image du projet. Robe en soie asymétrique, manteau de laine au détail plissé dans le dos ou chemisier à plis composent c'est une ligne à la fois sobre et structurée. Il faut compter entre 69 et 350 euros pour se procurer une pièce de la collection disponible dans les magasins COS et sur le site en ligne de la marque.