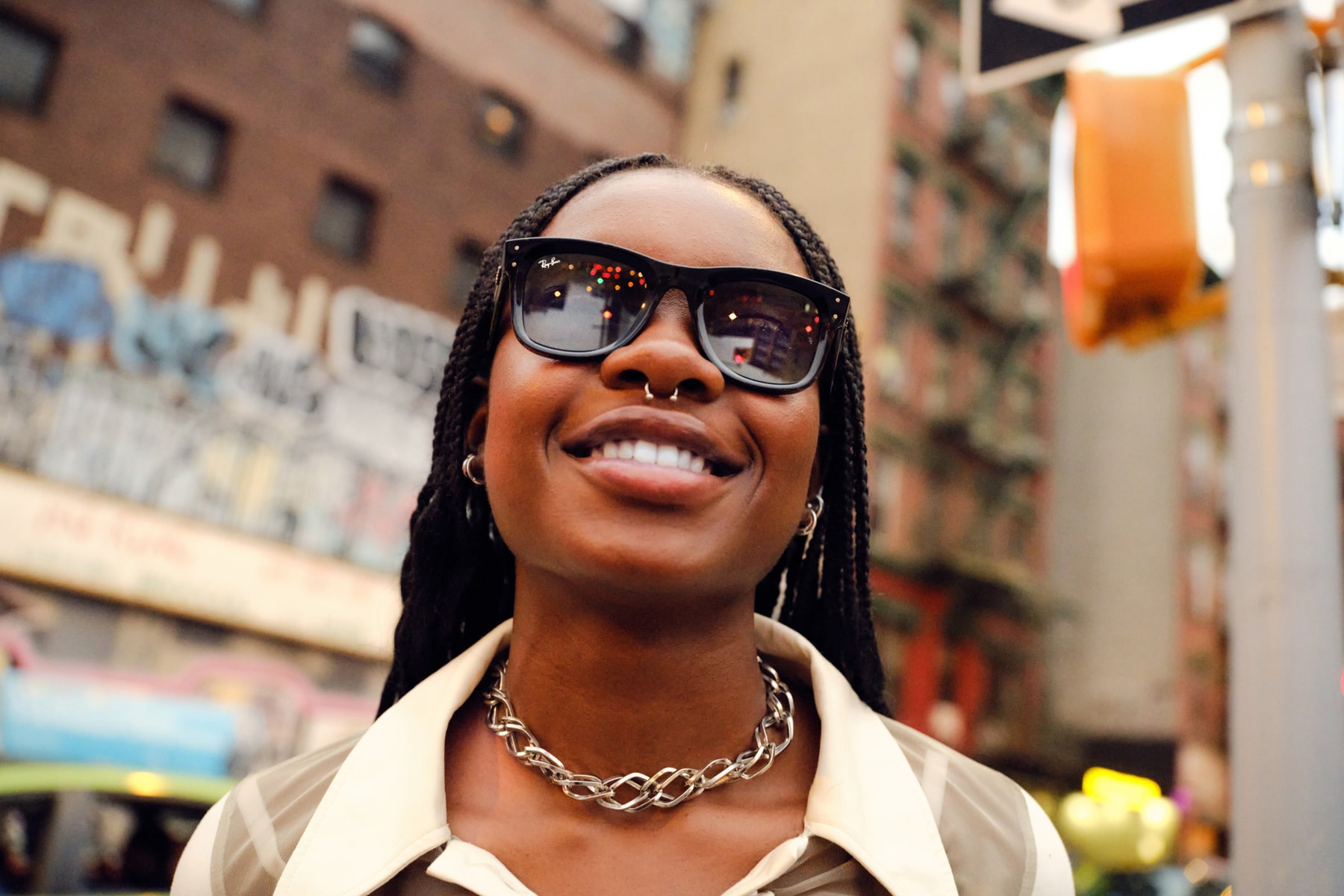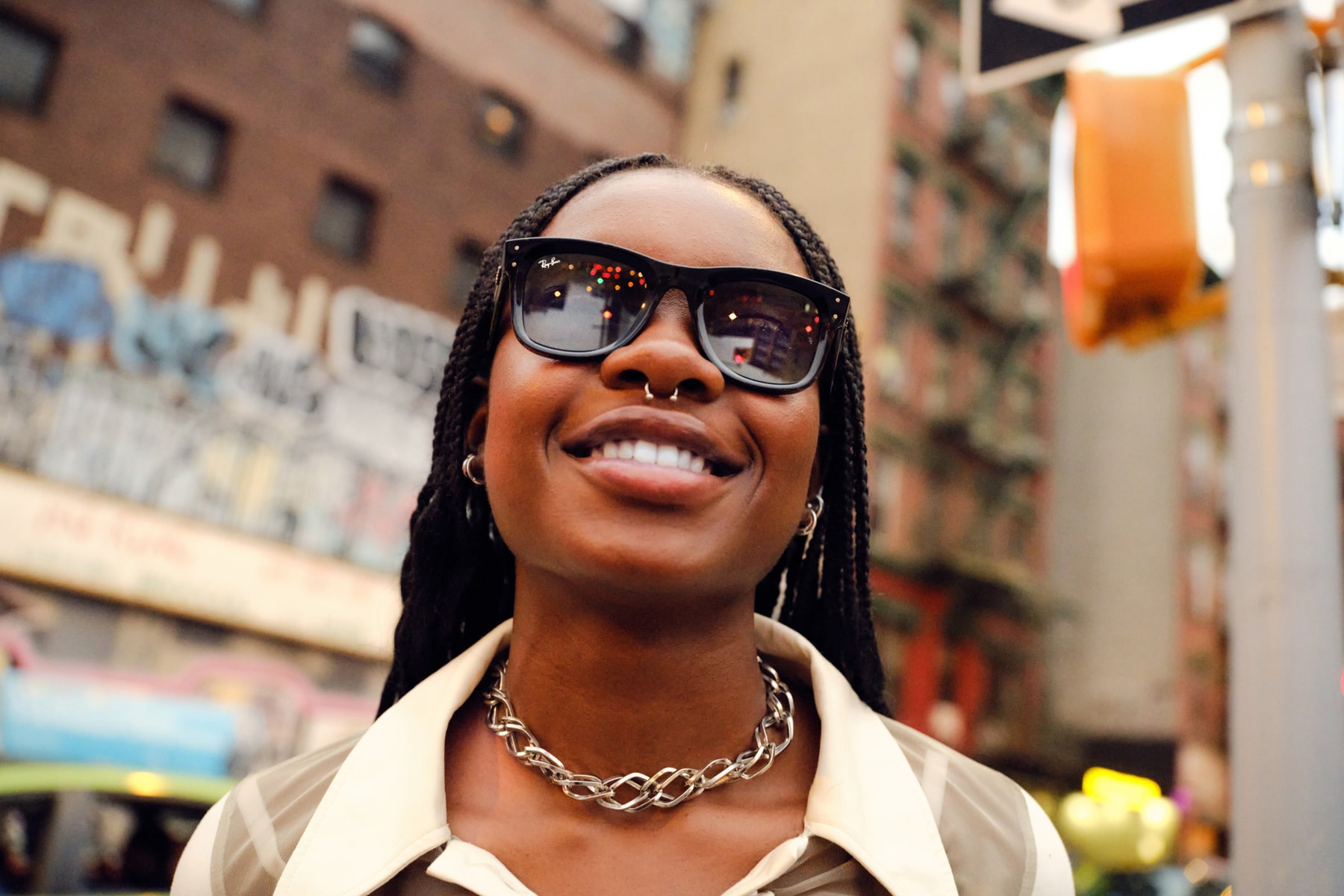 Ray-Ban Joins Talia Goddess on a Journey of Unfiltered Creative Curiosity
Discover how new experiences keep her ahead of the curve in the new campaign.
Presented by Ray-Ban
The sights and sounds of Talia Goddess' musical library are something of a vortex into her eclectic yet enchanting world. From being a must-watch artist and producer to a recognized entrepreneur with the music label TRANCE, her multifaceted creative life means she spends her days chasing a melting pot of different influences in order to drive the music and culture of tomorrow. It's what allows her to speak to a new generation of diverse artists through her work.
Drawing a parallel between Talia's inspiring day-to-day life and Ray-Ban's new concave eyewear collection, the brand releases a new campaign exploring how curiosity helps the two stay ahead of the curve in their creation. Produced by Hypebeast, the visuals see the two forces unite with the brand's innovative eyewear collection becoming a new lens in which the artist breaks boundaries through an enriched receptiveness to experiences in the outside world.
1 of 2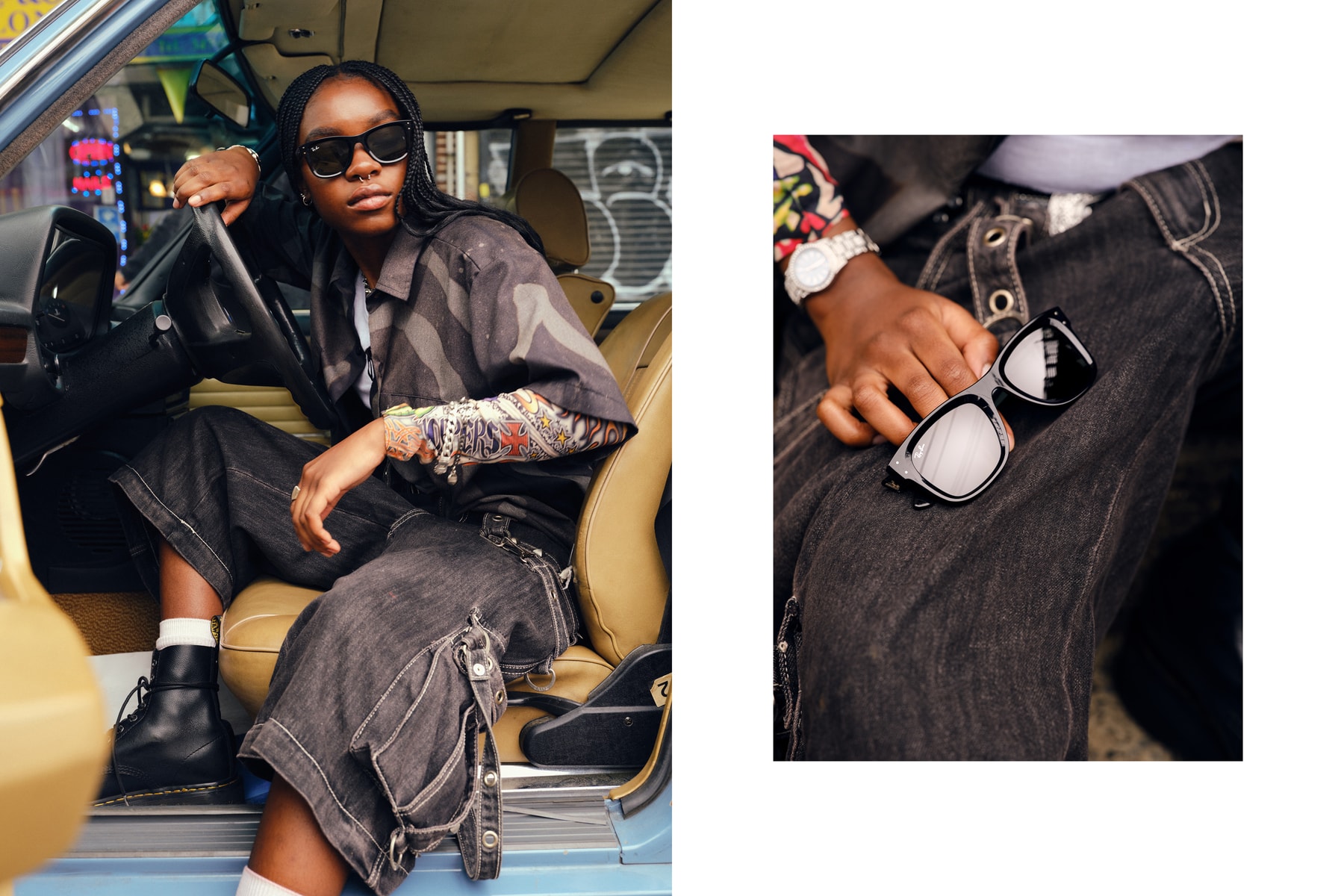 2 of 2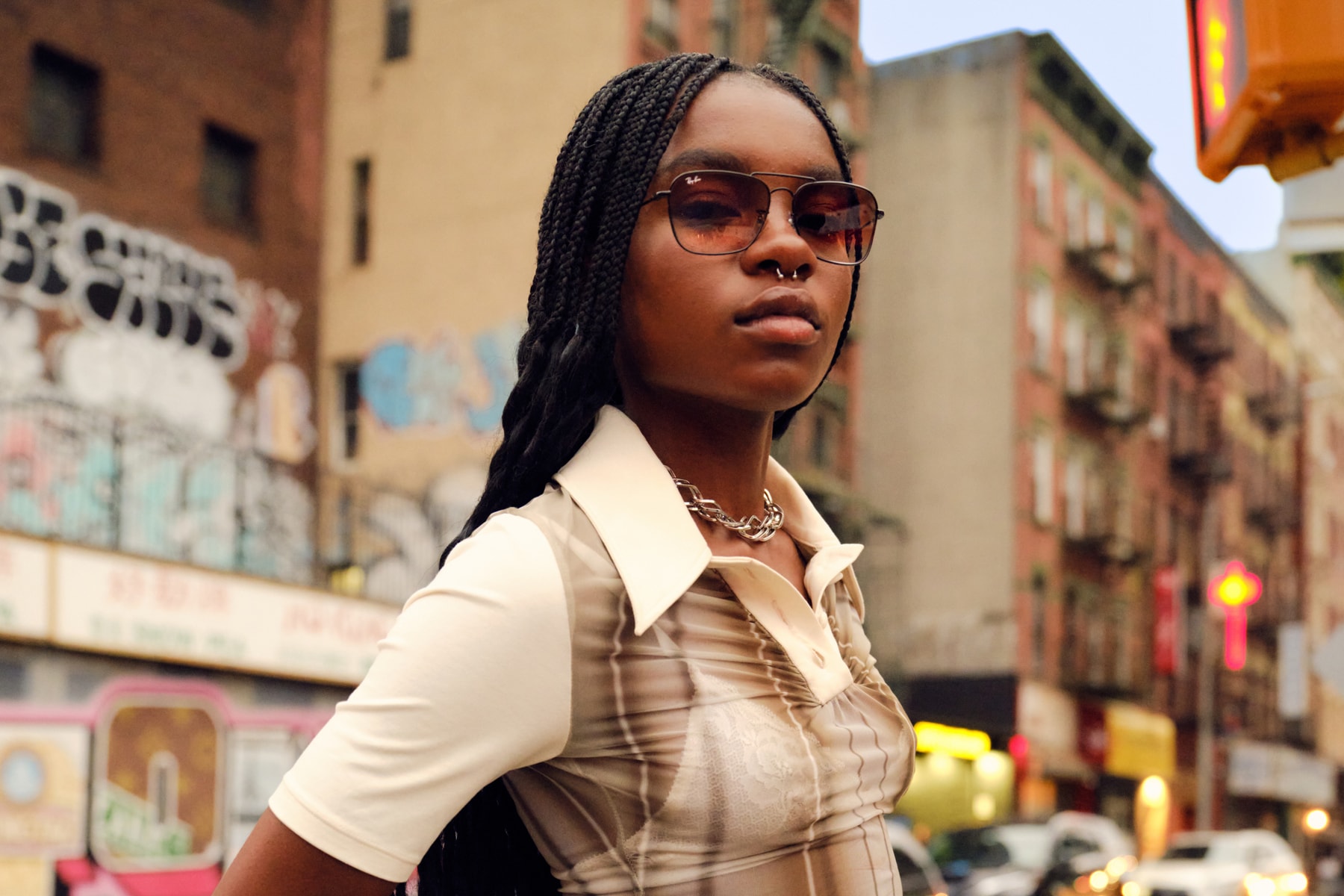 "Driving around New York with your friends, blasting music and taking turns on AUX. You can kind of go anywhere," says Talia as she guides the way through her hometown in an update of the classic Wayfarer. Though it's a busy street bustling on every corner with shops, barbers and food stalls, the artist has drawn much of her inspiration from her hometown in Brooklyn, with its predominant Caribbean diaspora lending to her enrapturing sound. She finds the area to be an "unfiltered environment" where she is free to "clear her mind and just look around."
The biggest part of Talia's creative process comes down to observation before creation. Using the collection's elevated functionality, the new Ray-Ban lenses give the artist an enhanced view of her subjects and surroundings. "The diverse communities in my day-to-day life show me how different lives are happening simultaneously," she says as she gazes out. "I'm an introspective person so I get to see this collective experience as well as the individual experiences. It allows me to connect the dots."
From New York to London, and other cities where she finds herself performing, she uses new locations as an opportunity to take in alternative narratives. "Fresh ideas and new perspectives are what keeps my sound evolving," she says. "I will try everything and see what works and see what doesn't. Whether it's playing with the words that people didn't know that they needed to hear, or like the beats that they didn't know that could ignite a certain kind of rhythm or musicality."
1 of 2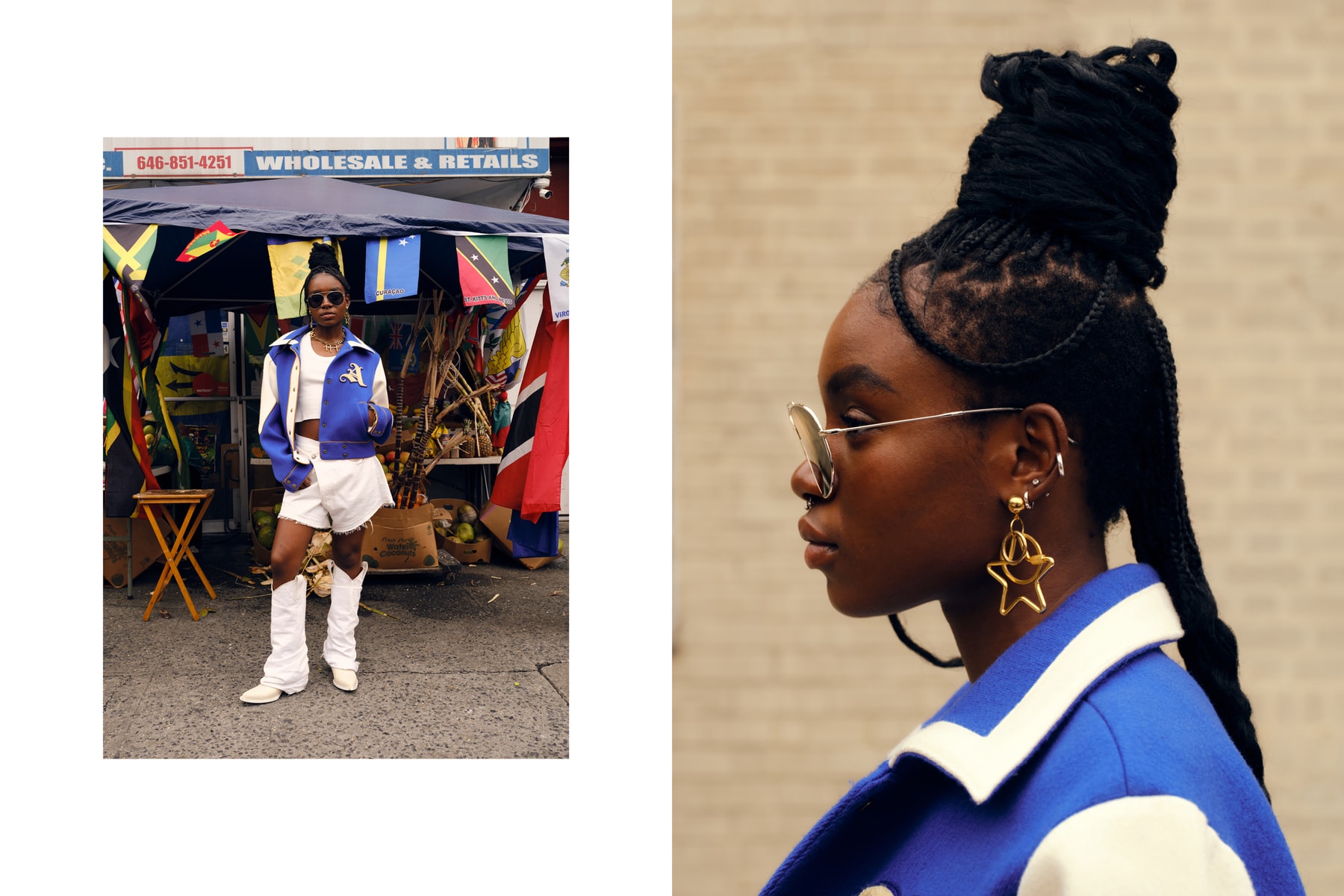 2 of 2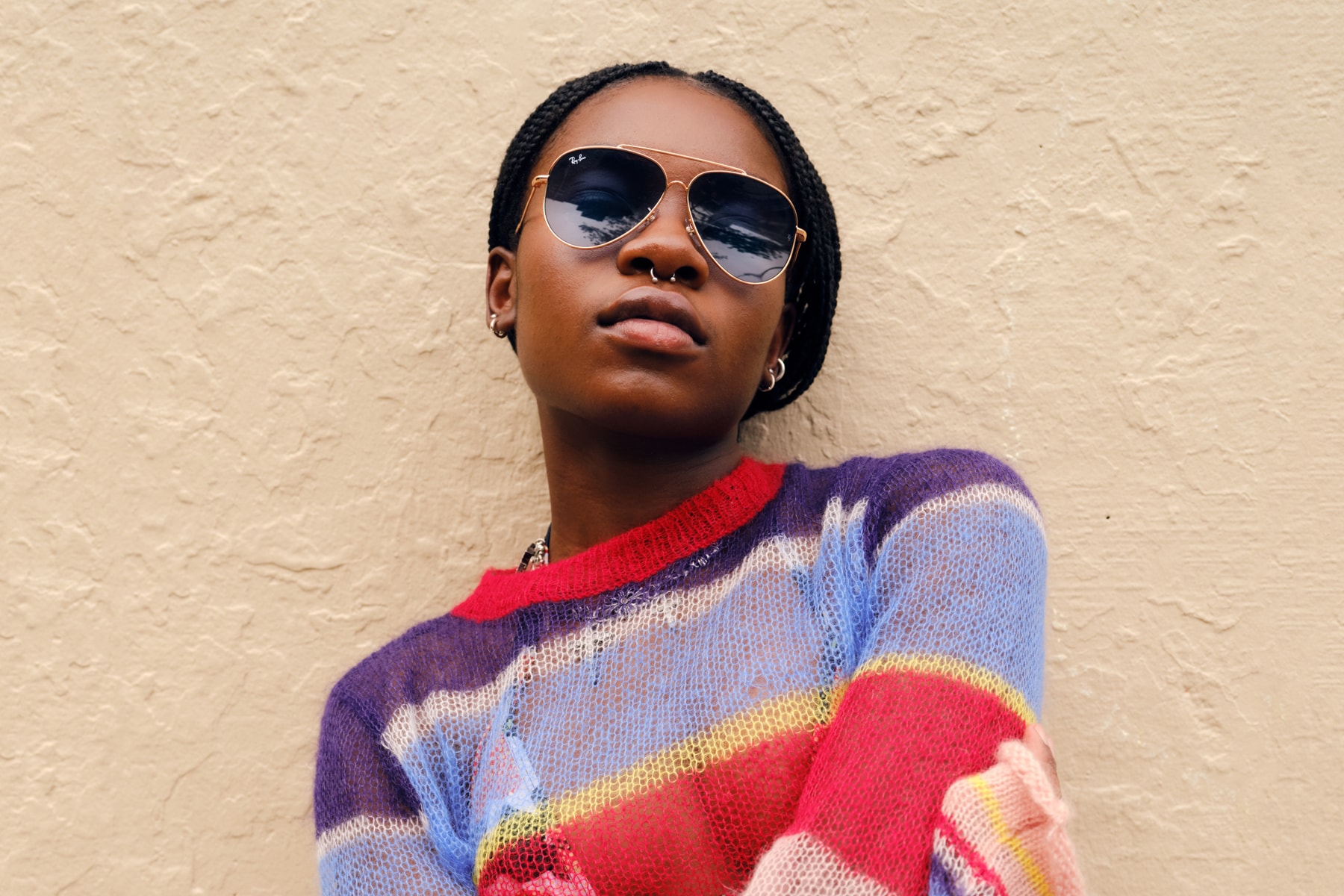 Like Ray-Ban's one-of-a-kind collection, Talia's storytelling is an example of how experimenting with the unknown can result in something game-changing. She hopes that with her growth she can "inspire others to find their own truth and live their own purpose." Jumping off her skateboard and into a new journey she explains, "This is what it means to be a leader, having the responsibility to play a proactive role for yourself and the community." A uniting perspective that continues to push both Talia and Ray-Ban to stay ahead of their curve.
Go behind Talia's creative journey in the campaign above. Shop Ray-Ban's new "Reverse" collection by heading to the brand's website or stores worldwide now.