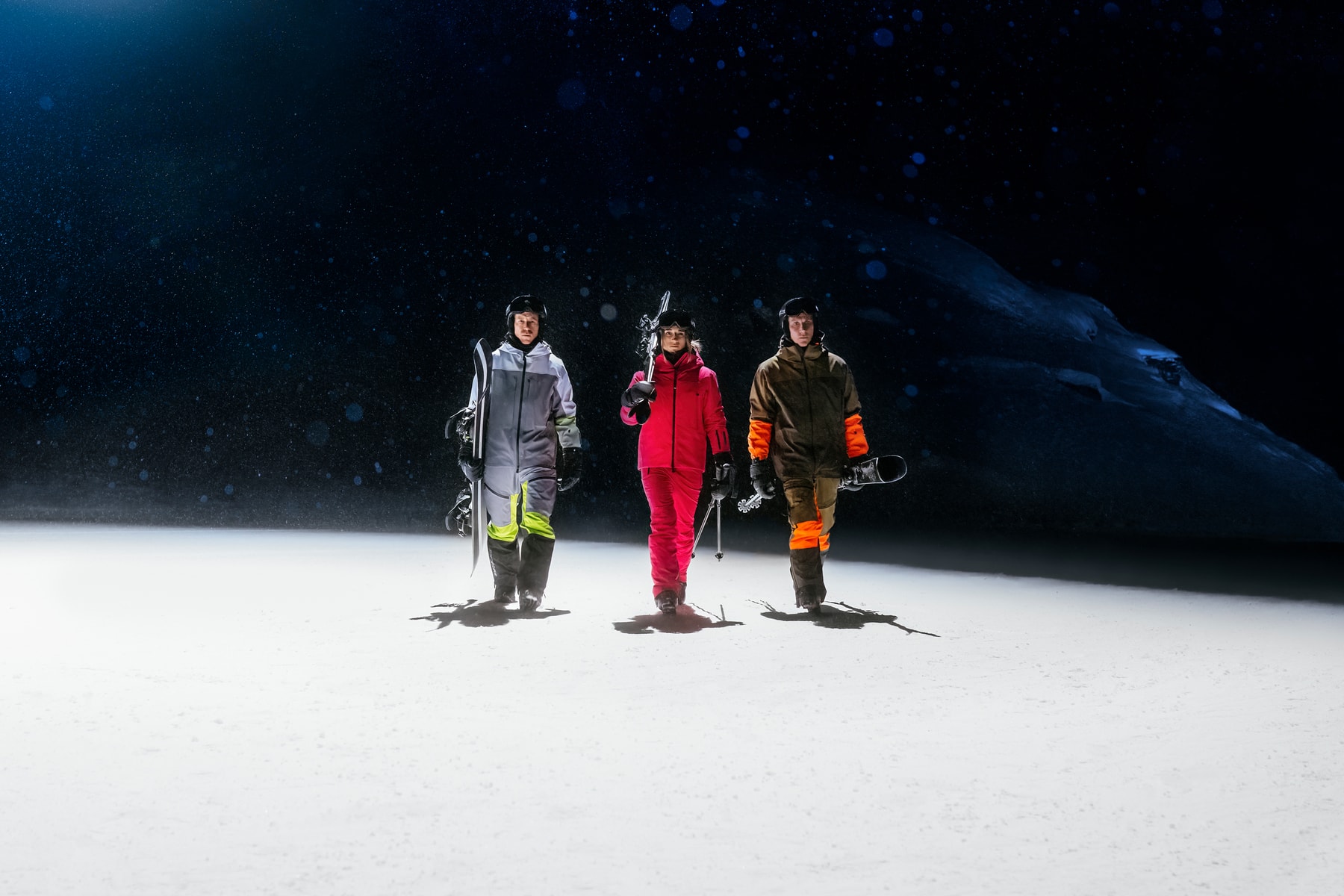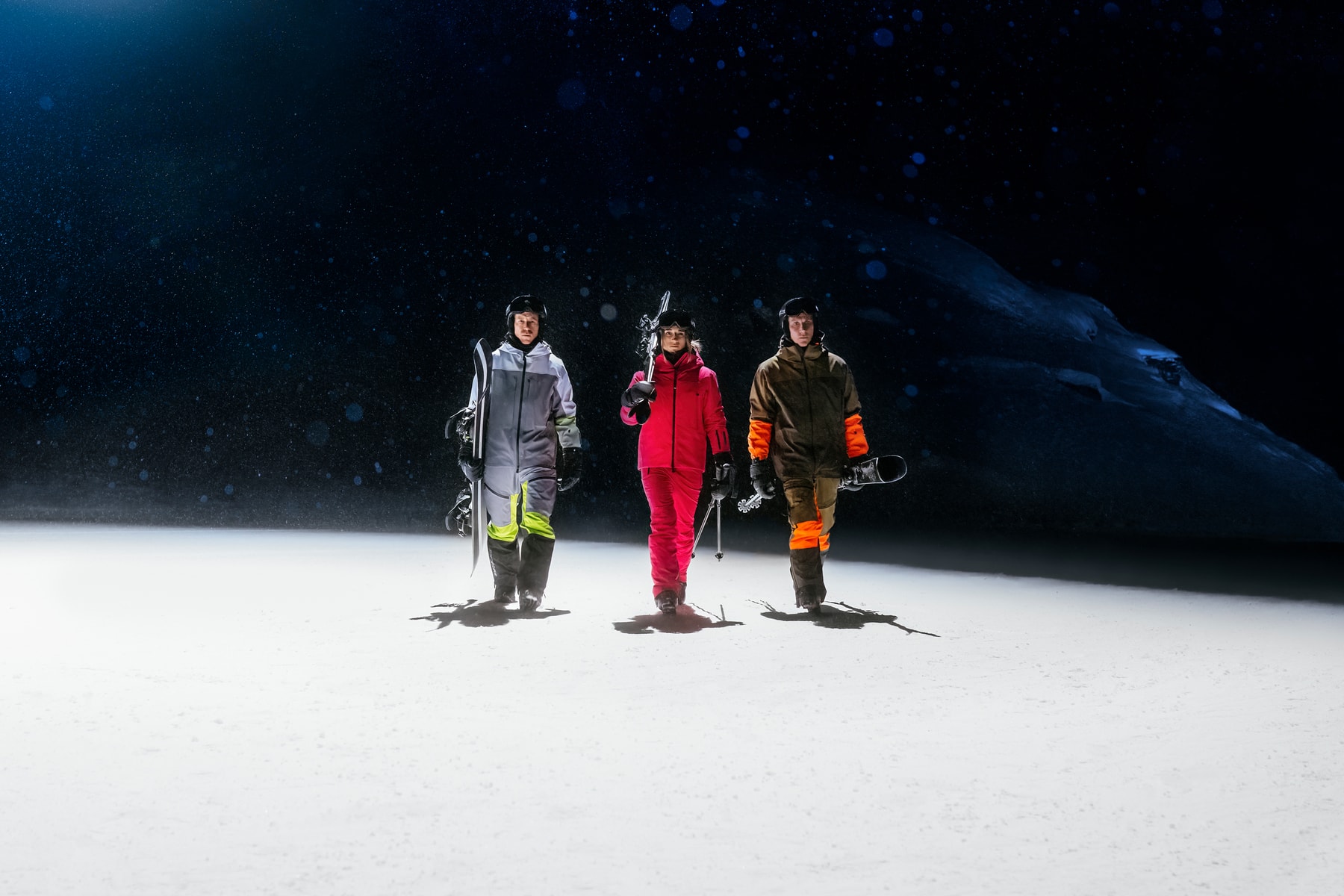 Trailblazing Athletes Hit the St Moritz Peaks In a Midnight Session with Moncler Grenoble
Explore how Shaun White, Perrine Laffont and Richard Permin conquer the slopes.
Presented by Moncler
In a thrilling Midnight Session, Hypebeast embarks on a new exploration into the hidden world of adventure sports. Through the eyes of Moncler Grenoble ambassadors Shaun White, Perrine Laffont and Richard Permin, the series of visuals uncovers how the professional athletes are setting a precedent in dynamic forms of winter sports all whilst choosing Moncler Grenoble for the journey.
As dusk sets on the Corvatsch Snow Park based in the Alps, the three athletes head out to the deserted course equipped in Moncler Grenoble's latest high-performance collection – ready to put their new tricks and the brand's supremely technical garments to the test. Though a mix of adrenaline and anticipation fills them, it's the fit-for-purpose uniform that offers a sense of support and comfort for whatever lies ahead.
1 of 3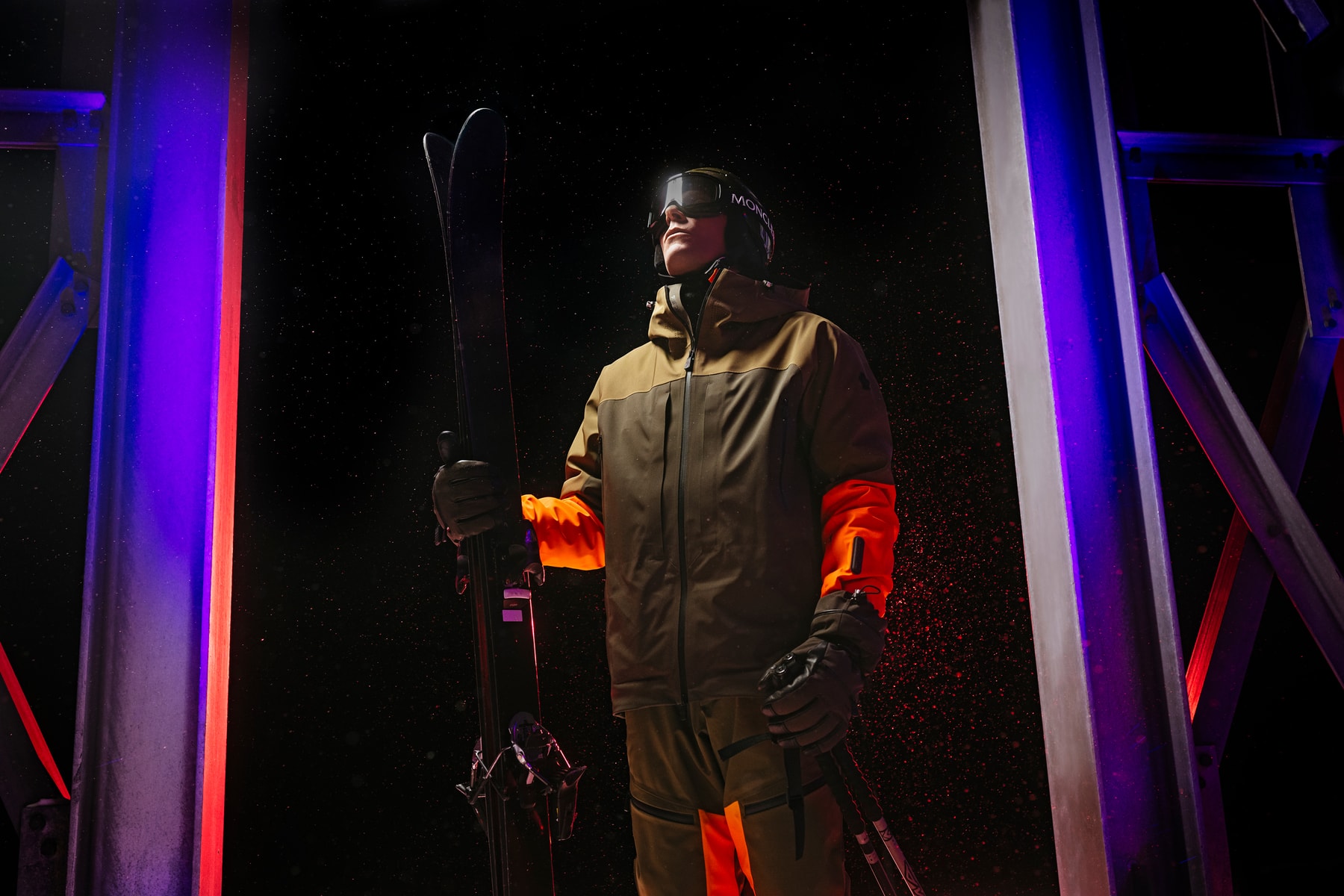 2 of 3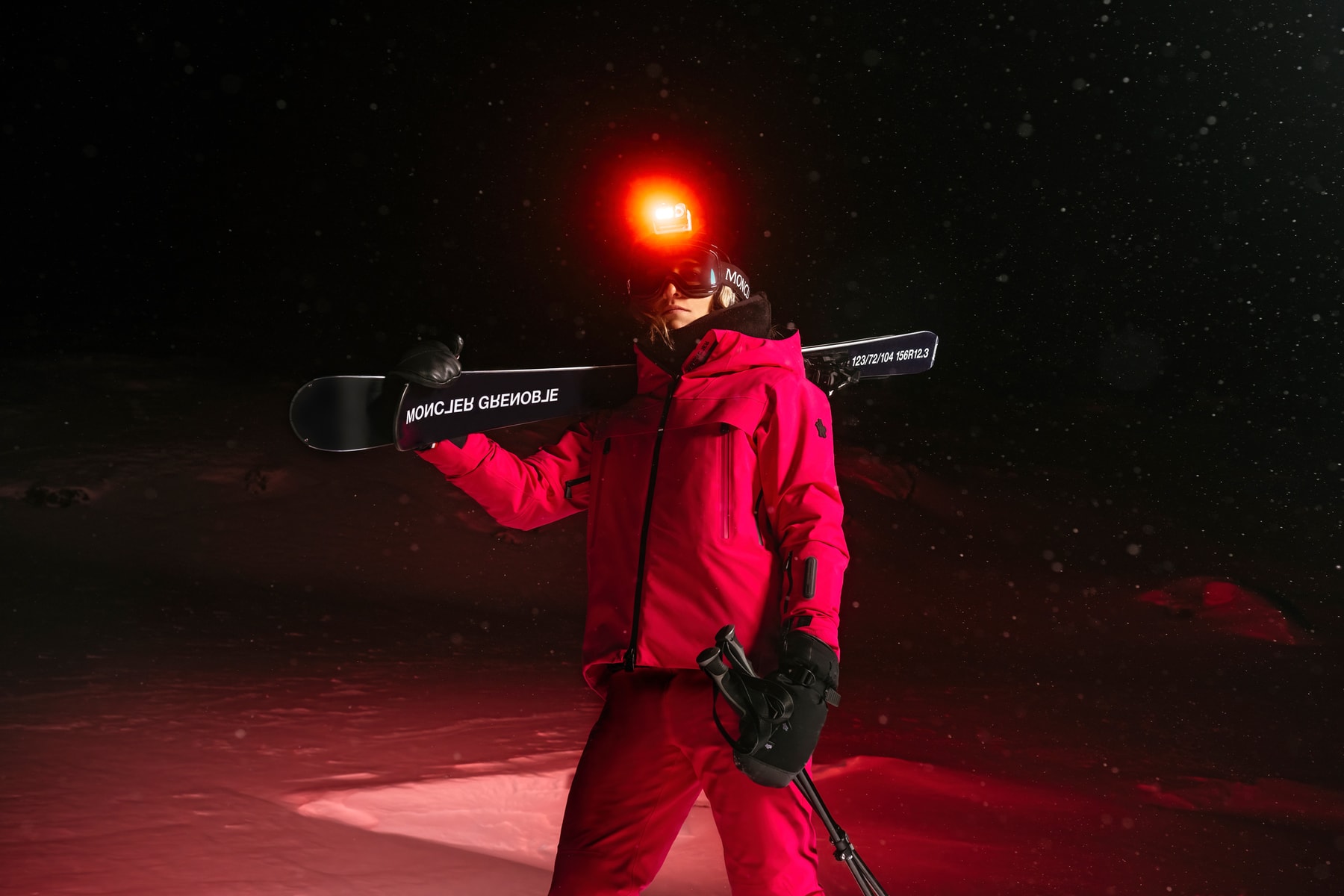 3 of 3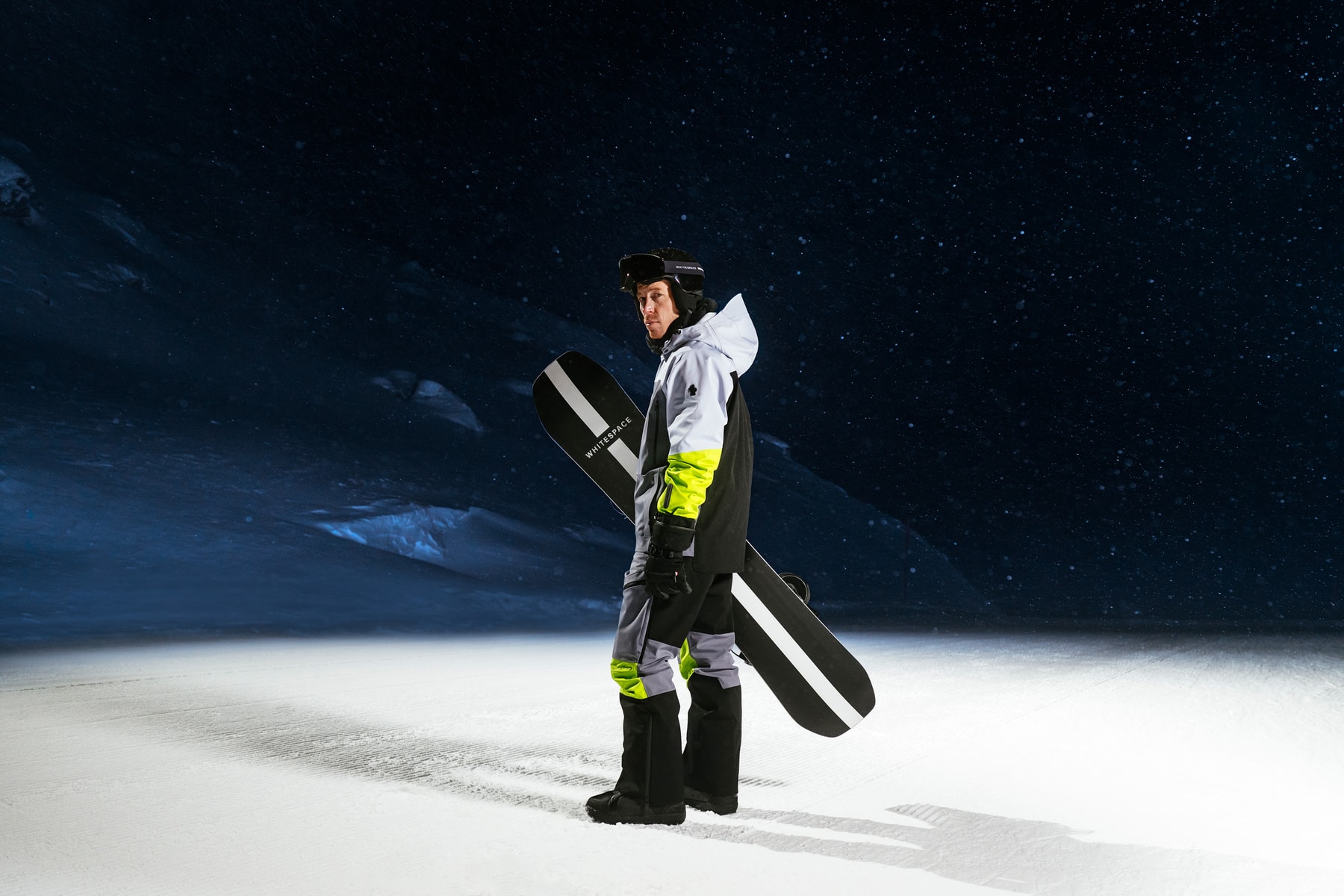 Rising from grassroots level to the world's most renowned competitions, Olympic medallist snowboarder and part-time skateboarder White hits the slopes first taking his trusty board out for the ride. Despite being a well-known force in the winter sports scene, the US-born athlete doesn't hesitate to explore and tackle new challenges. He selects Moncler Grenoble's Brizon jacket, made with a technical combination of four-way stretch fabric, heat-sealed seams and most importantly a powder skirt – the perfect match for close contact snowboarding.
Achieving sporting glory in her youth, Laffont boasts more expertise than most skiers in the game and continues to elevate her skill set through constant practice. Consistent training on the slopes requires a robust wardrobe, so pieces that offer temperature regulation and protective elements are a necessity. She wears the Chanavey ski jacket with matching ski trousers which provide the perfect design features for her requirements. As well as layers of PrimaLoft insulation and a stretch nylon lining, a mechanically-engineered stretch GORE-TEX offers a protective outer shell. Complete with RECCO® reflectors, her skiing adventures continue into the night with much-needed safety.
Similarly to White, illustrious free-skier Permin opts for the Brizon jacket but pairs it with the coordinating ski bib. Rushing down the mountain, he showcases how these technical pieces are made precisely for free-flowing action whilst its durable construction keeps intact even on the sharpest of turns. Though the skier goes full-throttle, he strides off unfazed by the winding course. It's precisely this bold approach to the sport that exemplifies why Permin is a defining icon for the next generation of skiers.
1 of 3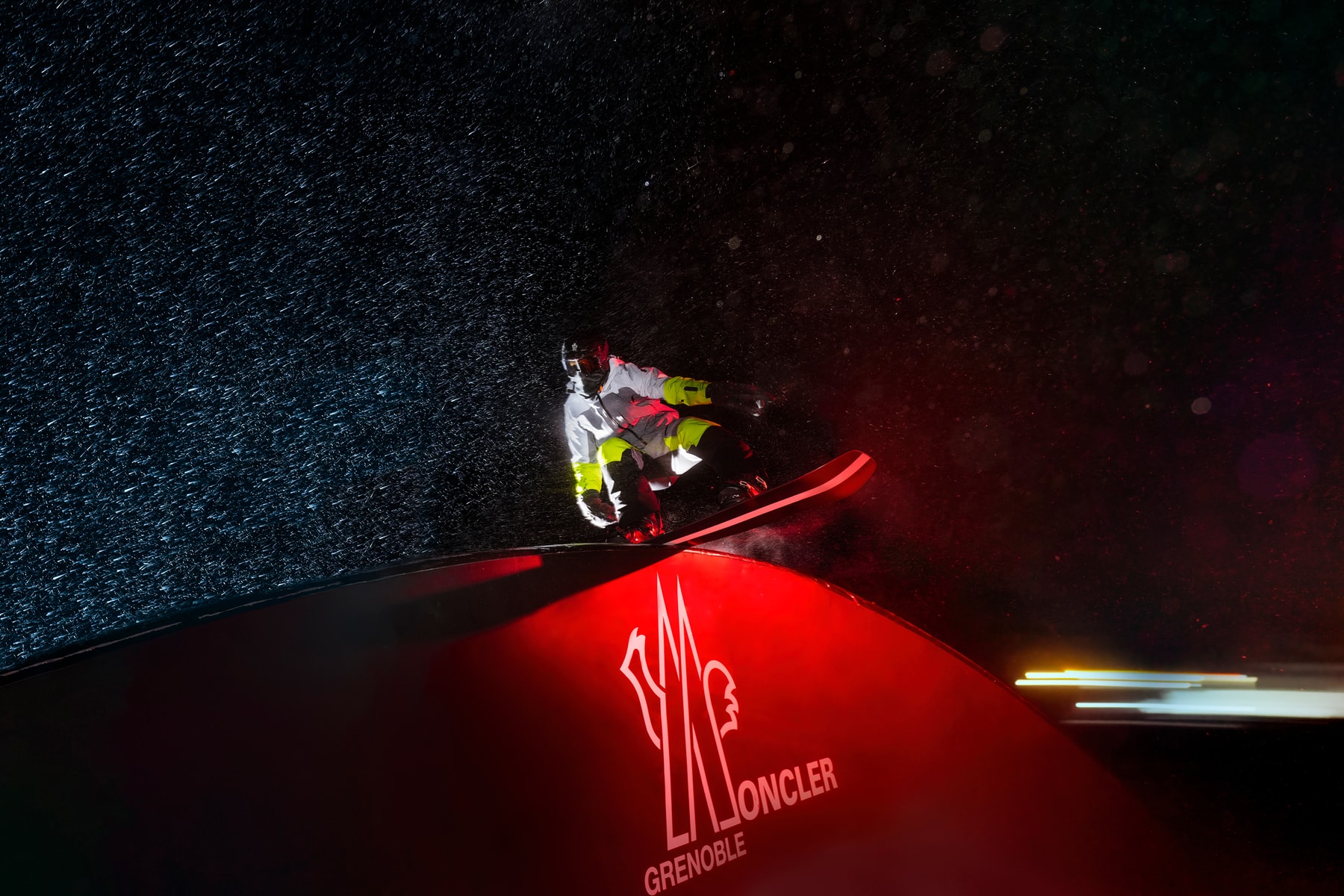 2 of 3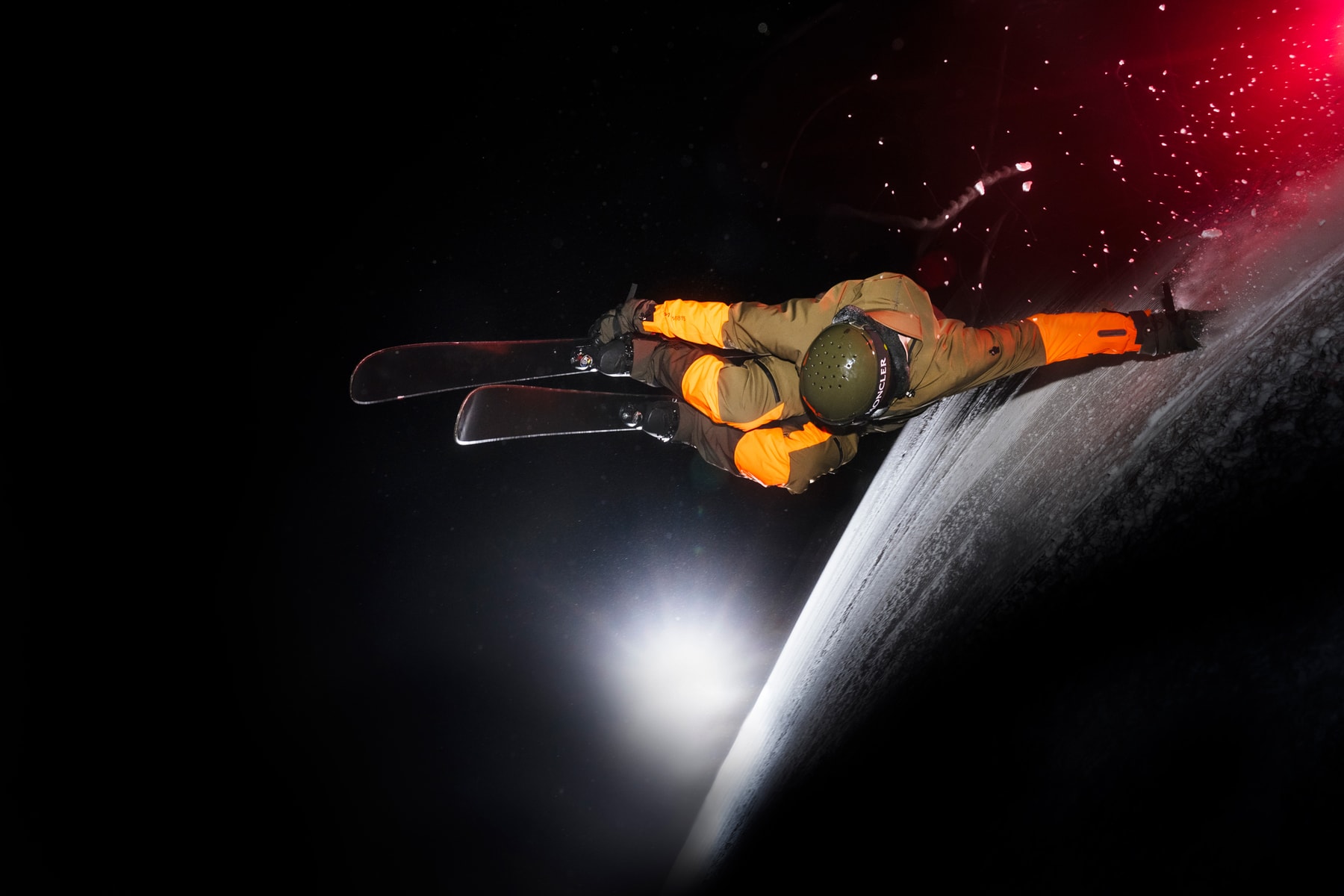 3 of 3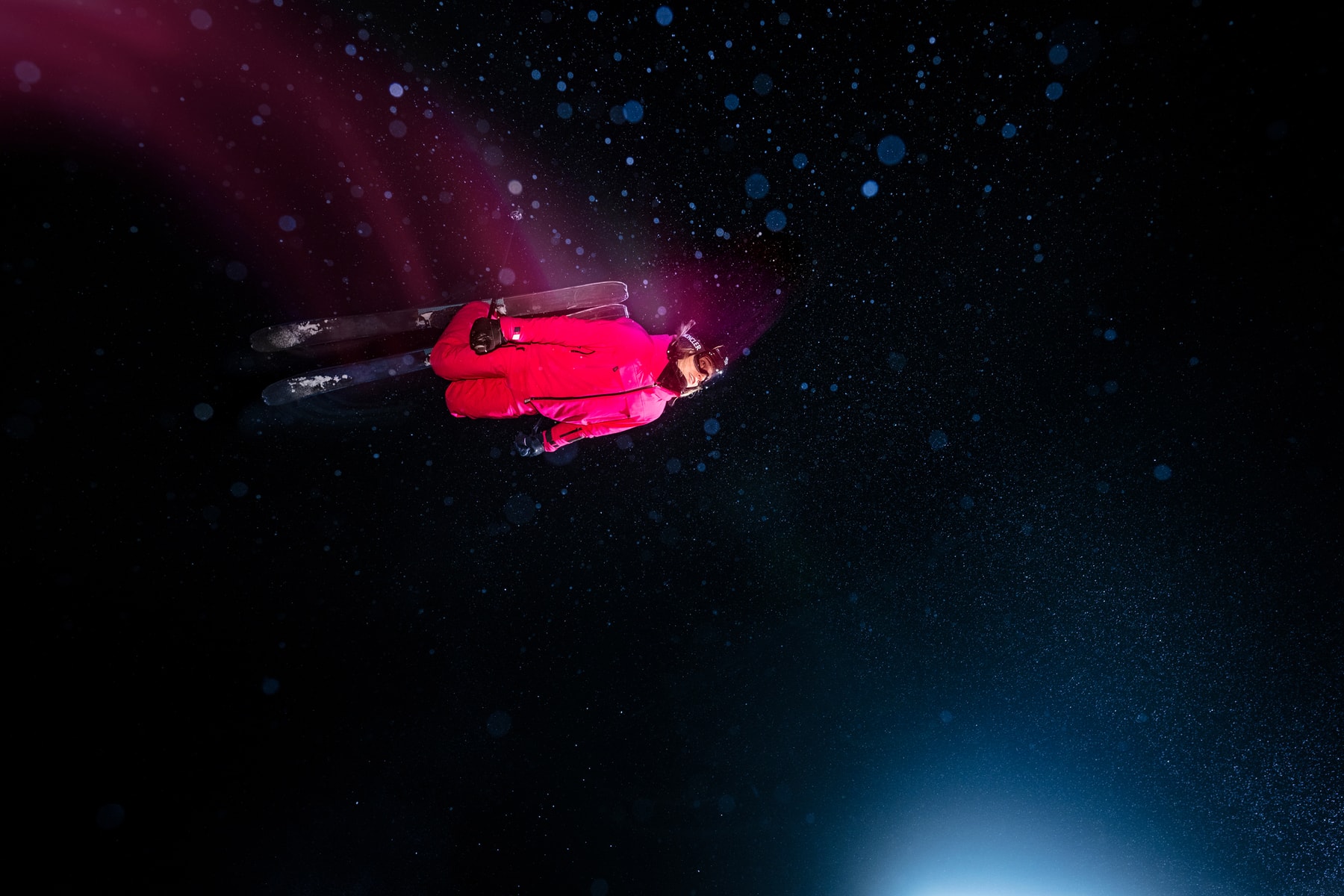 Together, each one of the winter sports athletes shows how their dedication to the daring adventures never falters in the face of new challenges, wild terrains and conditions. With Moncler Grenoble at hand, they can dare to jump into new courses of action with the support of aesthetically-designed, high-performance garments and accessories that go beyond the typical ski wardrobes of today.
Get a closer look at the Midnight Session campaign produced by Hypebeast in the gallery above.
Moncler Grenoble's latest collection is available to buy via its website and partner stores.