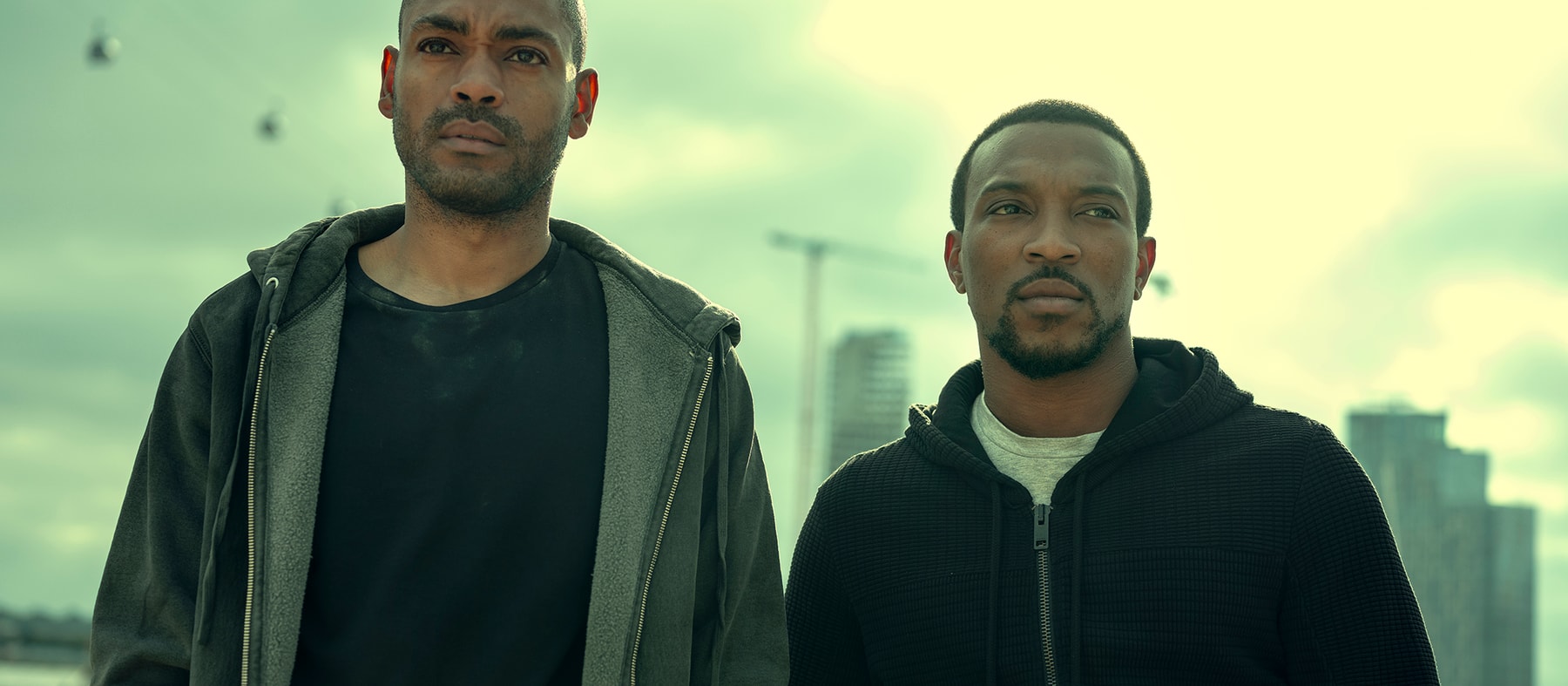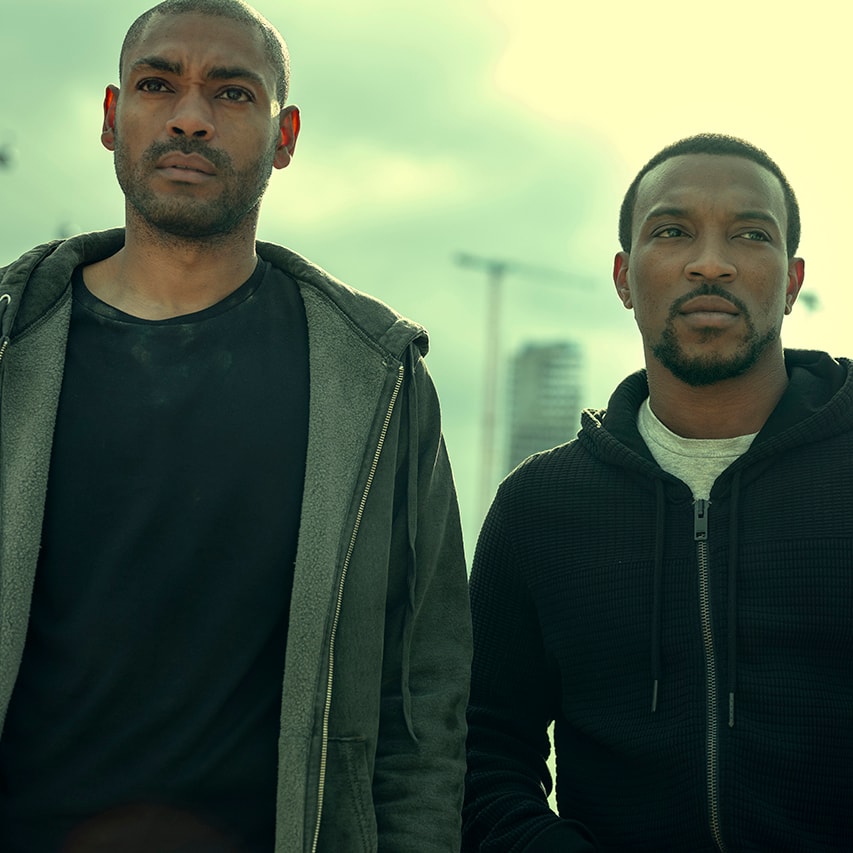 'Top Boy' Cast and Crew Discuss Long-Awaited Return
We asked the actors, writers and more why the show is more relevant now than ever.
The story of Top Boy's return has become a well-told tale in the six years since it was cancelled. Upon its premiere in 2011, the show became a cult favorite on British broadcaster Channel 4; it was regularly praised for its realistic portrayal of London's gang culture that stopped short of glamorization, until it was abruptly taken off the air in 2013. Then, the original two seasons — now renamed as Top Boy: Summerhouse — became available on Netflix where they reached a whole new audience, including Drake
Drake posted a still from the show on his Instagram and reached out to the cast and crew. Over the coming years, Drake met with the writers and producers of Top Boy, providing support as Netflix came on board to relaunch the show. Now, six years after it was cancelled, Top Boy is about to return with a new season. To mark the show's long-awaited arrival, HYPEBEAST sat down with writer Ronan Bennett, producer Charles Steel, as well as actors Ashley Walters, Kane Robinson, Micheal Ward and Little Simz — to talk about Top Boy's triumphant return.
How does it feel being back after Top Boy was canceled?
Ronan Bennett: When we got the news from Channel 4 that they weren't going to go with the third season, Charles [Steel, producer], Ali [Flint, producer] and I talked about the possibility of doing it as a single feature but we kind of dismissed the idea, there was even talk of doing it as a musical, that didn't go anywhere. I thought it was just gone. Probably two or three months after the news from Channel 4 we all thought it was dead, we all went back to work on our other things with a heavy heart. It was quite devastating really.
Charles Steel: Five years later the opportunity presented itself, the three of us had fought a long hard battle to bring it back. Then there was a moment when it felt like it could come back, the culture had changed, there were lots of places were this show could have been on and then with Drake coming in. We recognized that we wanted to do it again, could do it. There were questions about recognizing that time has passed — because before it was going to be a very short period, it's not going to be three months later, it's going to be five years — and what do you do with the story.
Ashley Walters ("Dushane"): It's been a long time coming. I would have wanted it to come back straight away after the last season finished, but if you think about it now the time is perfect. The culture and what we're going through as people in the country, I think it's the perfect time for the show.
Micheal Ward ("Jamie"): I've been a fan since season one. We used to watch this when we were in school, I would have been 13 when the first season was out so I was watching it when I was in Year 7 or 8. I remember in 2013 I tweeted out, "I can't wait for Top Boy." I don't remember it but when I got the role someone found the tweet, when I saw that it was mad for me. I put that out into the world and look what's happened.
How do you think Top Boy has stayed so relevant despite six years between seasons?
Ward: Because it's real life, we're addressing real issues and six years ago they were addressing real issues and that's why people were so attached to it. Because I'm seeing stuff that I know is going on, even though I've not seen it in person, I know it's going on. So being able to see it on camera and that was just a mad experience. Also you're seeing a lot of people of color on screen and, for me, I hadn't really seen anything like that. So the fact that Top Boy did that and still continues to do that, I feel that's what's made it stay so relevant, and all the issues, especially stuff like gentrification and Brexit, are all being addressed within the show.
Walters: I think first and foremost it hasn't been topped. It's always remained a classic because there's been no TV show after focused on the same idea that has been better than it. Our formula and the way we deal with it, the mixture of experienced actors and non-working actors and the way our casting director casts people, his approach to going out and grabbing people off the street, I think that all ties in to the uniqueness of the show and the design of it. What we've tried to do with this season is to make sure that we recreated that, we tried to get it as close as possible to give it that same feel and same vibe.
Bennett: In a way it's more interesting that it's been a six-year break, because the part of the world that we've set Top Boy in has changed dramatically and continues to change. You do have kind of mixed feelings about it because nice restaurants, nice coffee shops, on one level it's all fine. It's the social problems that come out of that change. We wanted to reflect that in the show. We've put in the show the things that are current, that are happening.
"If you don't show people these things, they're never going to be able to address them. It's got to start a conversation."
What was it like working with Drake?
Bennett: It wasn't about him saying, "You should do this" or "I want you to do that." It was nothing like that at all, he just wanted to enable us to get it up and running again. He wasn't doing it for a reason, he just loved the show. He was a fan. I remember the first meeting he was talking about characters that I hadn't thought about for five years and he knew more recently than I did. In this business, lots of people talk that kind of game, saying they're excited and they want to do something and then you never hear from them again. But it was very different with Drake and his partner Future. They left it entirely to us, it was an ideal collaboration.
Walters: Waking up and seeing Drake put up the post was brilliant for us. We knew that it had gone on Netflix but I didn't understand what the difference would be, but obviously the difference was that it was now international and it was there for other people to see around the world. I think Drake helped to shine that light on it. First and foremost he is a big fan, he was like, "When's the next season?" and we had to tell him that there isn't one. At that point it just became about how we could get it back out there. He did all the legwork, it wasn't like it was me calling him saying, "Let's do this." It went quiet for a year and then we got the call that it was happening.
Little Simz ("Shelley"): He came in and was like, "I don't want to change anything, you guys are already doing what you're doing, you know what you're doing. I'm just here to help propel it even more and give it more exposure."
Ward: Him being at the read-through was very big, it was very motivating to see him there because then you knew that this was actually happening and we actually have to deliver, because Drake doesn't support anything that's not big or that he doesn't believe in. It was quite motivating for him to be there, because stories like this don't really get support from a wide audience. When you think about things like Top Boy, there's nothing like it in the UK.
How did working with Netflix change things?
Walters: I think first and foremost we were able to do a lot more on screen than we could have even with Channel 4. Channel 4 was a risky channel anyway, but I think with Netflix you have a lot of space to push the boundaries.
Kane Robinson ("Sully"): One of the main things that Netflix gave us was 10 episodes and that's something that you're not really going to get with Channel 4. To be able to have that 10 episodes is really the next level for the show. We get to explore characters further, dig a little bit deeper and start pulling back the layers. That was exciting for me as an actor because you get to show more of your character and spend time with them away from the street life, more of their home and family life.
Bennett: For me, the opportunity to do it in 10 episodes is a dream come true. Four episodes was frustrating, you have to hurry things along. There are things you want to talk about that you can't, there are things you want to show that you can't. Ten was a godsend.
Steel: They've been great to work with. The exciting part was the global ambition, the chance to take this show to other countries and expose it, with the help from Drake, particularly to a global audience. It's the opportunity to take it elsewhere is what I think is really exciting about Netflix, for us certainly. Also recognizing that we're not softening or homogenizing the show for everybody. The strength of the show is to be very culturally specific, it remains absolutely about this part of London. This life and the themes are completely universal, but I think it's that specificity that actually will give it the chance to travel.
What are your hopes for the future of Top Boy?
Walters: I think we've done an amazing job and I think people should really focus on this season and enjoy it as much as they can. It's 10 episodes to sink your teeth into, there's a lot of new characters introduced and hopefully if we get all the love and everyone views then they'll be knocking our doors down for another season.
Simz: I guess for me that the show continues to grow. I just really want it to grow internationally, I think our story is so important and there's a really strong fan base in Europe, but I want it to go international.
"It was motivating for [Drake] to be there, because stories like this don't really get support from a wide audience."
Ward: For me I just hope everyone takes this season in. We're not glorifying any of what's going on, it's a matter-of-fact shining on a light on these issues. If you don't show people these things, they're never going to be able to address them. It's got to start a conversation and what better way to start a conversation than a platform on Netflix because it's going to be worldwide. Then hopefully we can go for another season and address more issues. That's the big plan, just keep telling our stories.
Bennett: We want to do a new season, we're talking to Netflix about it. We're incredibly proud of what we've all achieved with this season. We don't want to sit on our laurels, we have our core and the characters and the world but we want to refresh it. Staying true to what our fans love about the show, but expanding the world and surprising them.
Top Boy is available on Netflix from September 13.