Formula 1 and Tottenham Hotspur's New Partnership Will Welcome the UK's Biggest Electric Karting Track
With adult and junior tracks being installed beneath the Tottenham Hotspur Stadium.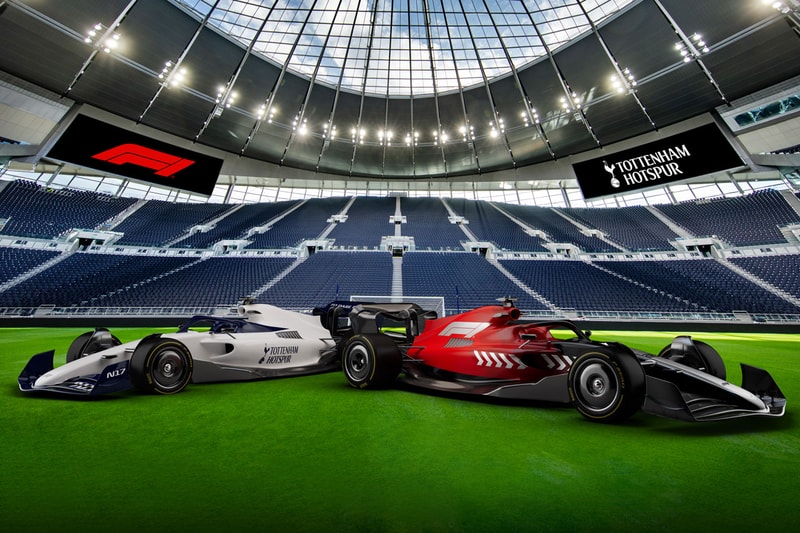 Formula 1 has agreed to a 15-year strategic partnership with Premier League football club Tottenham Hotspur and the deal will welcome Europe's biggest in-stadium electric karting facility.
The high-tech facility, based below the Tottenham Hotspur Stadium, will be the only one of its kind in Europe and it will include separate tracks for adults and juniors to compete on. Both tracks have also been accredited by the National Karting Association — this means it can be a potential future venue for national karting championship races.
Fans will be able to use the tracks below Spurs' South Stand and alongside all the driving, attendees will also be able to eat at a selection of food and beverage outlets and play on an assemblage of interactive motorsport activities.
What's more, is that Formula 1 and Tottenham are also developing a new driver academy program which will be put in place to widen the motorsport talent pool while also assisting in scouting future generations of F1 drivers. The initiative will provide educational services for schools and local young people alike in motorsport and also provide opportunities and pathways in careers such as engineering and software development.
The partnership is also going to represent a series of sustainability initiatives that promote environmental responsibility in Formula 1's vision to become net zero carbon by 2030.
In other news, Nike is close to signing a new deal with Erling Haaland.