Jerry Lorenzo annonce la sortie de la Air Fear of God Raid et tease une nouvelle collab apparel avec Nike
Vivement l'été.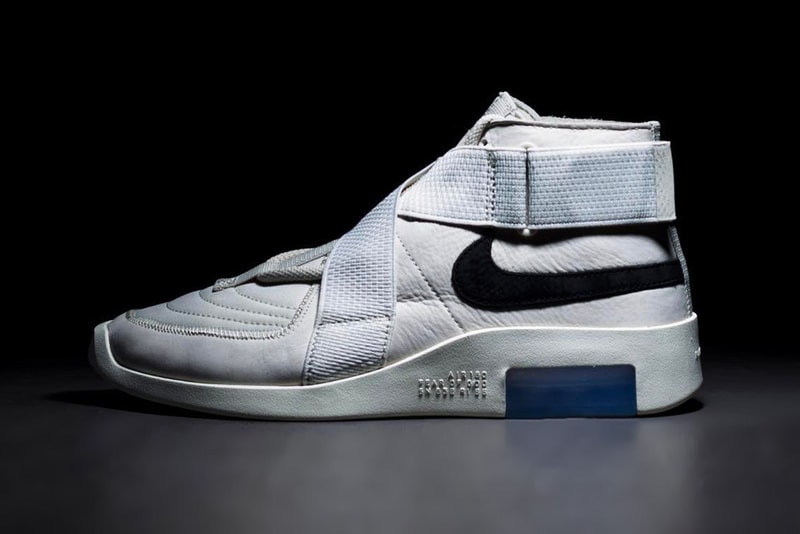 Sur son compte Instagram, Jerry Lorenzo a révélé qu'une nouvelle collaboration avec Nike était en chemin. Elle concerne déjà la Nike Air Fear of God Raid, déjà teasée par le designer en version Friends & Family, qui va s'offrir une release en bonne et due forme pour le grand public cet été. L'Américain en a également profité pour annoncer la sortie d'une collaboration apparel inédite avec Nike Basketball, prévue également pour cet été.
"Oui, la Friends & Family Air Raid va sortir à un moment cet été. De toutes les sneakers que j'ai designées (Nike, Vans, Zegna, Essantials, etc…), celle-ci est de loin ma favorite", précise Lorenzo sur sa publication Instagram, lequel explique pourquoi le nouveau colorway de la The Fear of God Raid se pose en révolution. "Je trouve que l'on a modernisé la chaussure parfaitement. À la différence de la "Bone" et "Black" des releases générales, on a caché les lacets sous les sangles de l'upper pour une toe box plus clean. Si nous avions eu un tour d'échantillonnage de plus avec les raids Bone et Black, j'aurais également supprimé les lacets de ceux-ci. Même si j'adore ces deux modèles, les lacets semblaient comme un élément surdimensionné que j'aurais aimé avoir supprimé", a-t-il indiqué.

Lorenzo reste plus mystérieux au moment d'évoquer la prochaine collab apparel avec Nike Basketball, mais en dévoile une première pièce, une veste inspirée d'un modèle porté par Kobe Bryant. Restez connectés pour plus d'informations sur la release et en attendant, jetez un coup d'oeil aux publications ci-dessous puis découvrez un aperçu détaillé de la nouvelle YEEZY BOOST 380 "Blue Oat".