'The Witcher' devient la série la plus visionnée de tous les temps sur Netflix
Et un film d'animation est en préparation.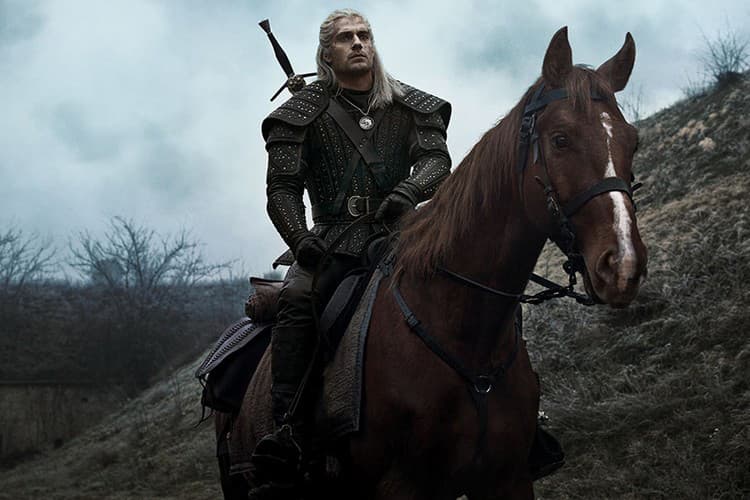 Diffusée depuis le 20 décembre dernier sur Netflix, la série The Witcher vient de battre un nouveau record. En effet, en seulement quelques semaines d'exploitation, la série inspirée de l'univers imaginé par Andrzej Sapkowski est devenu la série la plus "visionnée" de tous les temps alors que 76 millions d'utilisateurs ont regardé le programme selon Netflix.
Un chiffre énorme qui représente tout simplement 46% des abonnés de la plateforme. Néanmoins, il convient de préciser que Netflix a légèrement changé ses règles de comptabilisation. Désormais, la plateforme considère qu'un programme est "regardé" après seulement seulement 2 minutes de visionnage tandis qu'il fallait auparavant atteindre les 70% dudit programme pour qu'il soit comptabilisé comme "vu". Netflix considérant que deux minutes étaient suffisantes pour juger de l'intentionnalité du spectateur à regarder un programme.
Un film d'animation en préparation
Ce qui n'enlève rien au succès populaire de la série The Witcher, qui sera d'ailleurs bientôt déclinée en film d'animation. Une information confirmée par Lauren S. Hissrich, la showrunneuse de la série. "Les rumeurs sont vraies, une nouvelle histoire de The Witcher est en préparation ! Le film d'animation, The Witcher : Nightmare of the Wolf, introduira une nouvelle menace pour le continent" peut-on notamment lire sur le communiqué. La saison 2 des aventures de Geralt de Riv, elle, est prévue pour 2021.
It's a big day here in #TheWitcher world — and I've been keeping this one secret for over a year! https://t.co/9Rp1ftDO0p

— Lauren S. Hissrich (@LHissrich) January 22, 2020
Dans le reste de l'actualité, découvrez tous les programmes qui arriveront au mois de février sur Netflix.