Une œuvre retraçant l'histoire de Game of Thrones débarque en France
Winter is coming to Bayeux.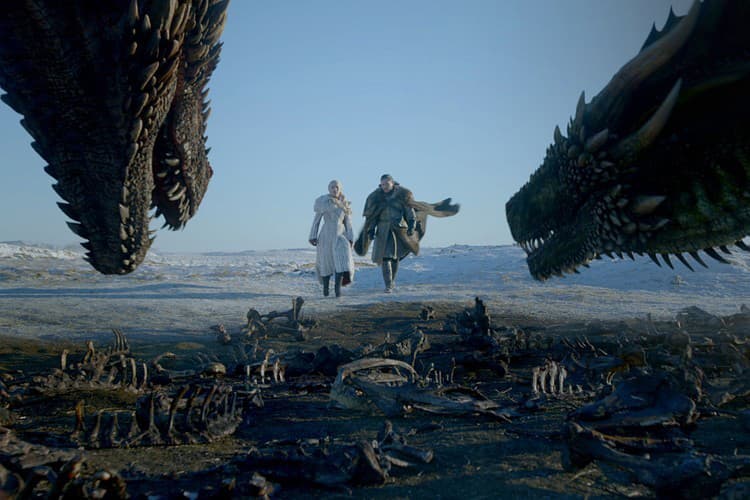 La Ville de Bayeux dans le Calvados accueille jusqu'à la fin de l'année une œuvre monumentale qui retrace l'intégralité de la saga déjà culte Game of Thrones. Il s'agit d'une tapisserie de près de 90 mètres de long sur laquelle les huit saisons de la série, avec tous ses moments marquants et aventures épiques, sont brodées.

La naissance des dragons, le Red Wedding, la fameuse bataille de la Néra ainsi que les derniers moments de l'histoire des Stark, Lannister et consorts; tout y est. Initialement exposée en Irlande du Nord où elle a été conçue après mille heure de travail de la part de dessinateurs, graphistes et, évidemment, des brodeurs, la tapisserie sera exposée à Bayeux jusqu'au 31 décembre.
"A #Lannister always pays his debts" – Détail de la Tapisserie #GameOfThrones de @VacancesIrlande exposée à #Bayeux du 13 septembre au 31 décembre 2019 #GOT #winteriscoming pic.twitter.com/yb5gbboiqJ

— Ville de Bayeux (@BayeuxOfficiel) September 4, 2019
La ville accueille déjà par ailleurs pas loin de 400 000 visiteurs par an qui viennent admirer une autre tapisserie, historique celle-ci : la tapisserie de Bayeux. Une œuvre du XIe siècle qui conte la bataille de Hastings et la conquête de l'Angleterre par Guillaume le Conquérant, alors Duc de Normandie, en 1066.
Et pour ceux qui n'ont pas prévu de passer sur les terres normandes de Bayeux, la tapisserie est visible dans son intégralité ici.