Un aperçu détaillé des COMME des GARÇONS x Nike Dunk Low
Dans la foulée de leur révélation à la Fashion Week.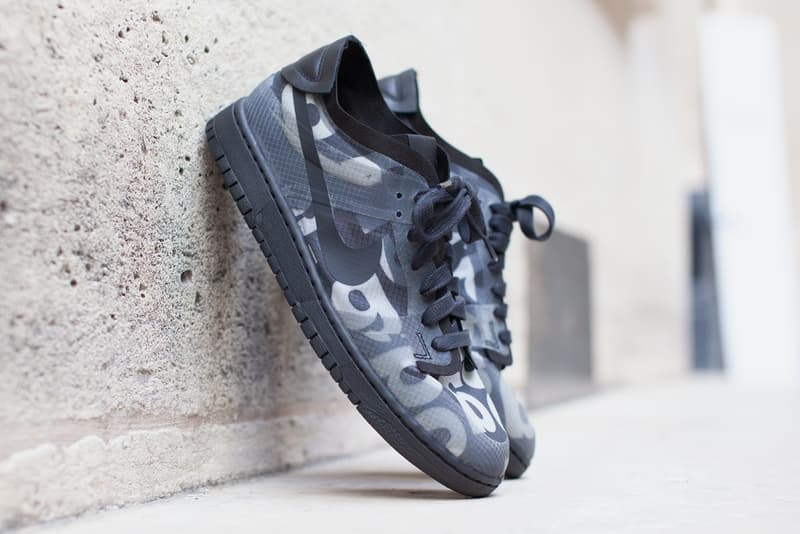 1 of 7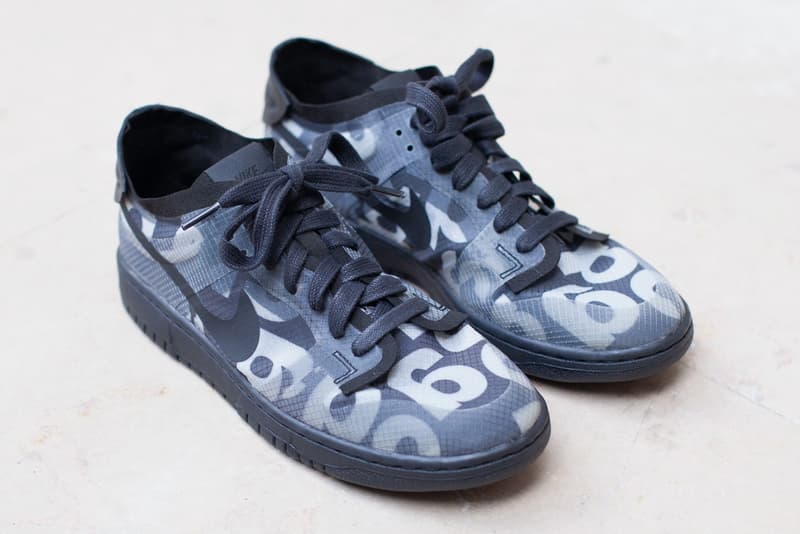 2 of 7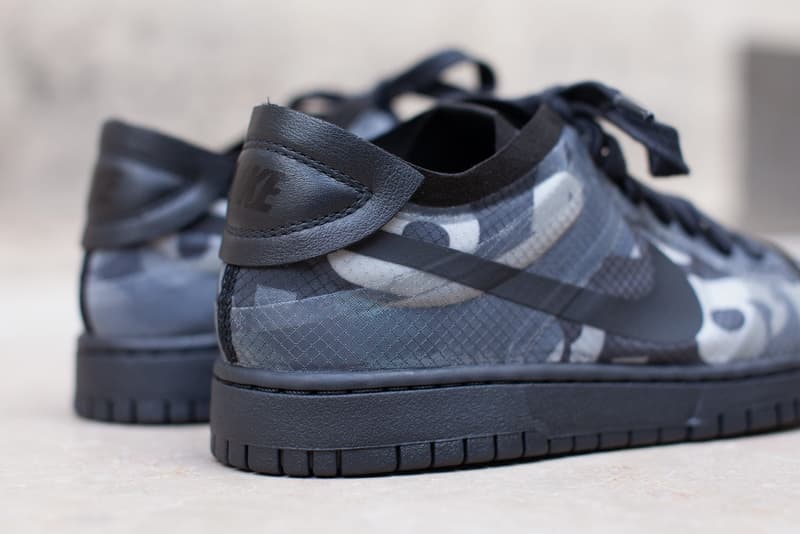 3 of 7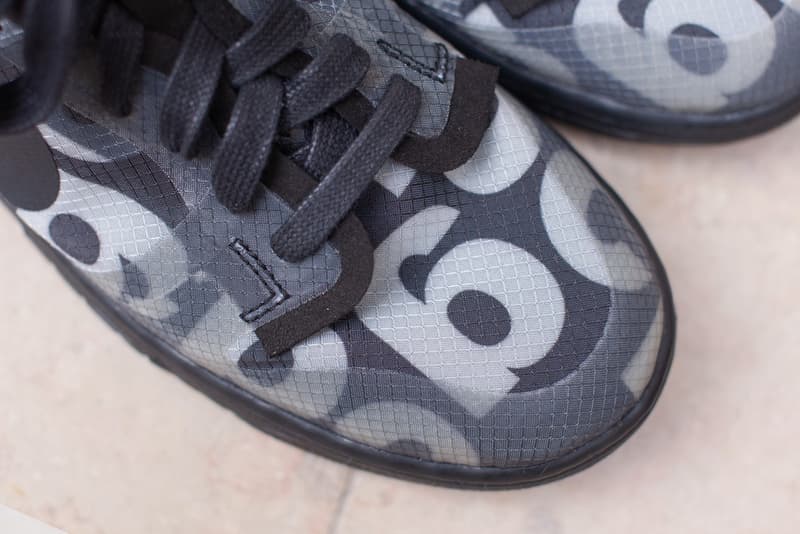 4 of 7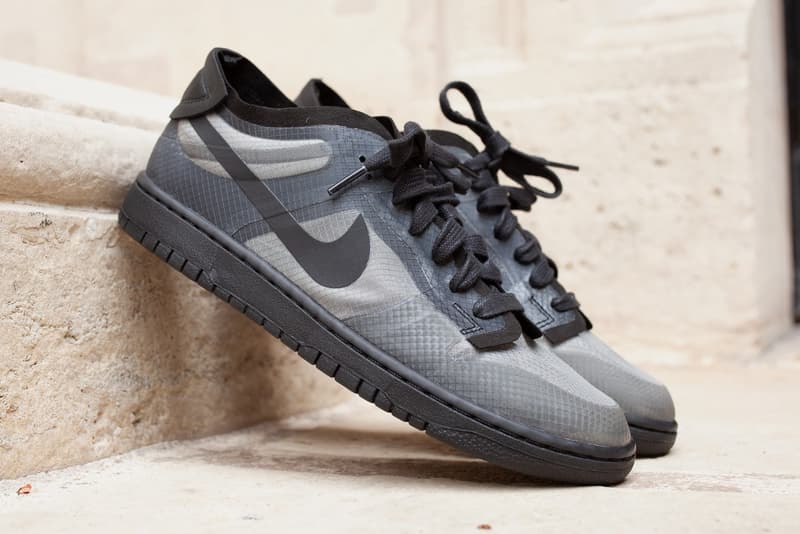 5 of 7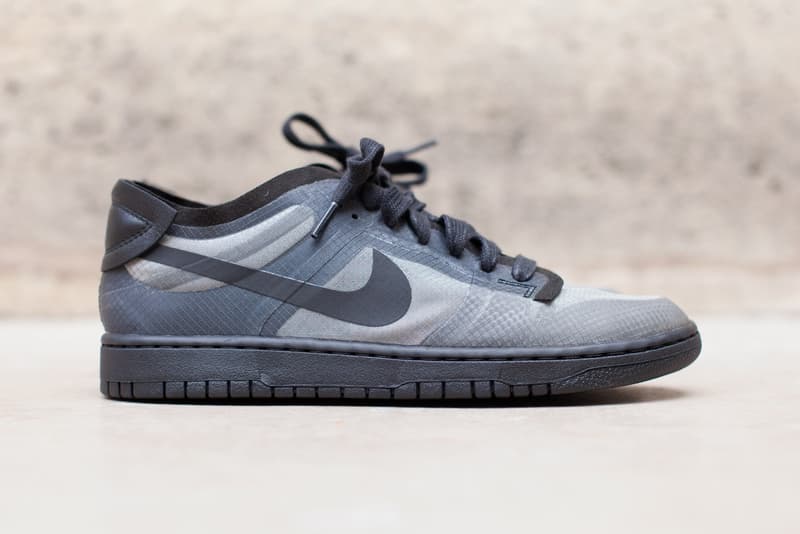 6 of 7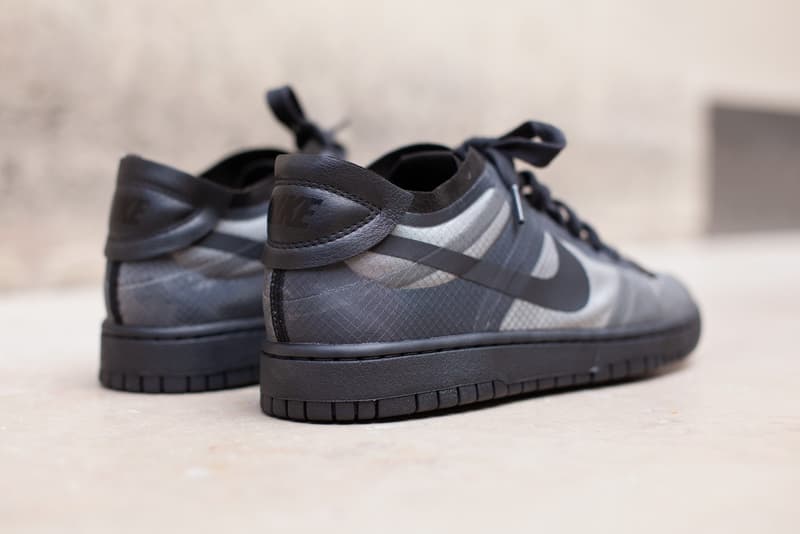 7 of 7
UPDATE 04/10 : après leur teasing lors de la Fashion Week de Paris, les deux COMME des GARÇONS x Nike Dunk Low tiennent désormais des visuels détaillés. Vous pouvez y jeter un oeil dans la galerie ci-dessus, et rester connectés pour obtenir une date de sortie.
---
Lors de son défilé à la Fashion Week de Paris, COMME des GARÇONS a notamment teasé une nouvelle collaboration avec Nike. Aux côtés de ses silhouettes monochromes et parfois excentriques souvent inspirées de la culture nippone, la griffe japonaise a ainsi dévoilé une nouvelle sneaker imaginée aux côtés de la marque au Swoosh. CDG réinvente la Nike SB Dunk Low dans une version semi-transparente qui se dévoile dans deux versions. Une première itération habille la basket de nuances de noir tandis qu'un deuxième coloris mélange le noir et des inscriptions blanches. La sneaker a pour l'instant était présentée dans des tailles femmes mais pourrait également arriver en version masculine.
Découvrez les premières images de cette nouvelle COMME des GARÇONS x Nike SB Dunk Low, et restez connectés pour plus d'informations. Dans notre actualité, Issey Miyake a fait descendre ses robes depuis le plafond à la Fashion Week de Paris.