Une partie du merch "Figures of Speech" de Virgil Abloh vient de dropper sur le site d'Off-White™
Soyez vifs.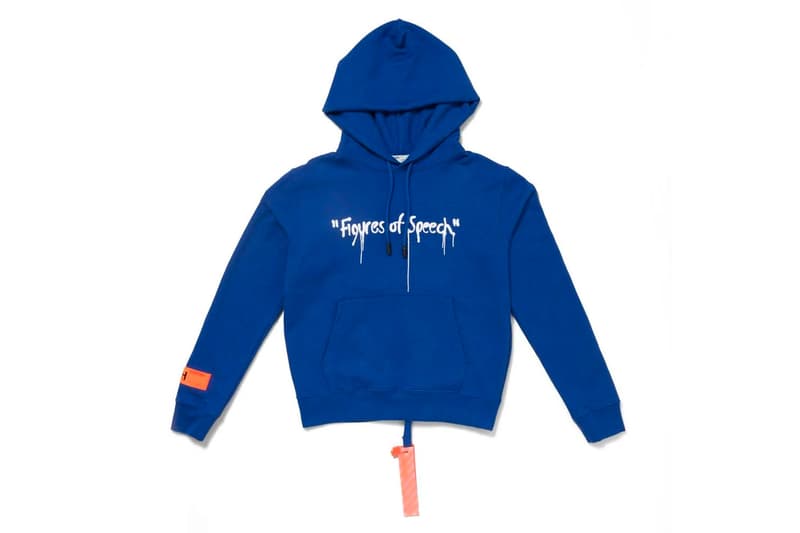 1 of 9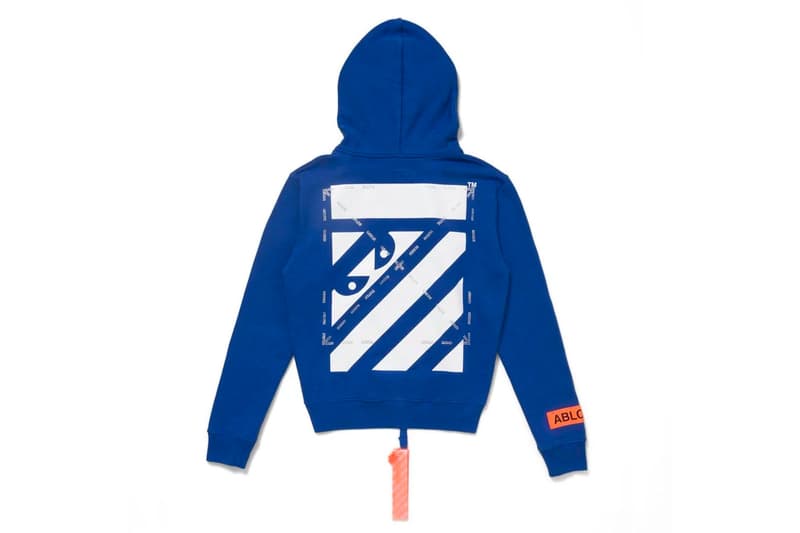 2 of 9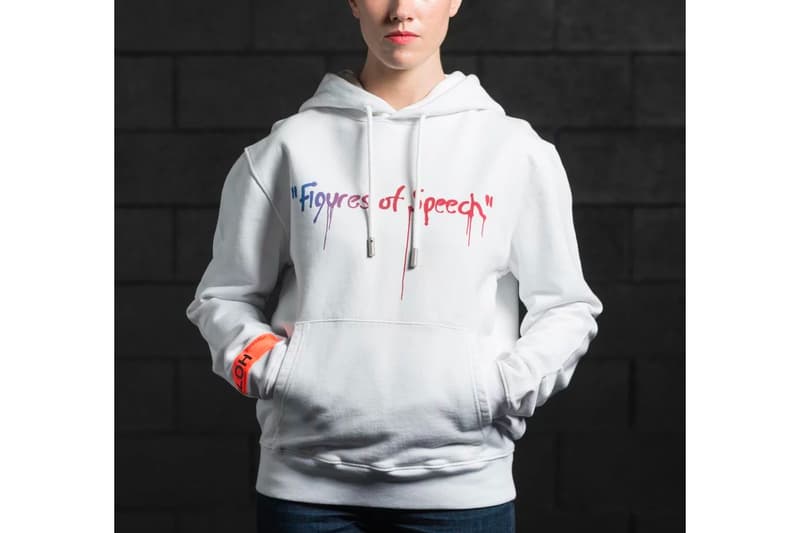 3 of 9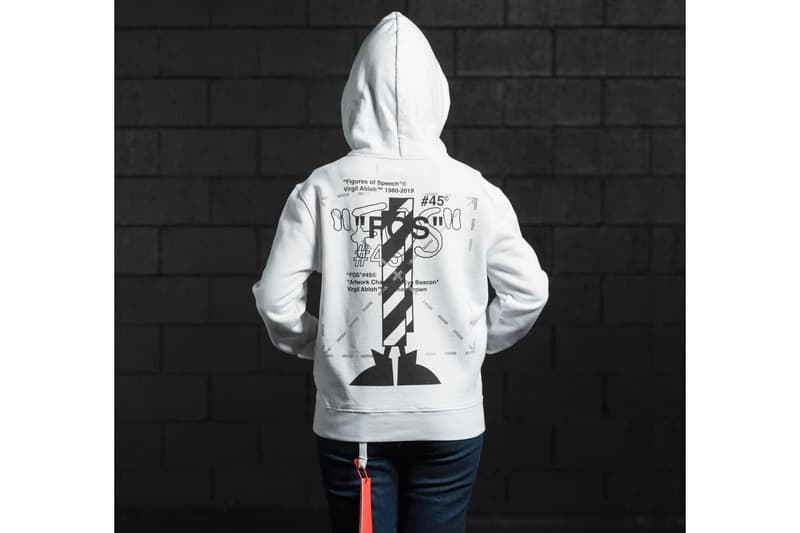 4 of 9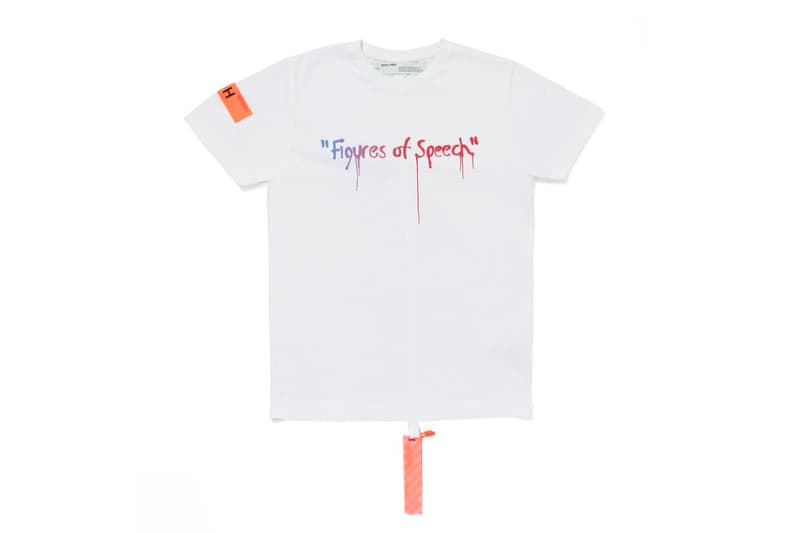 5 of 9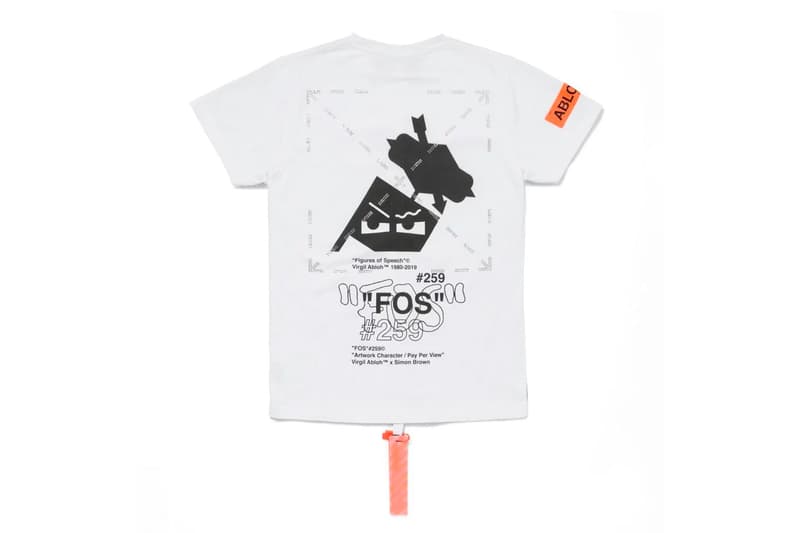 6 of 9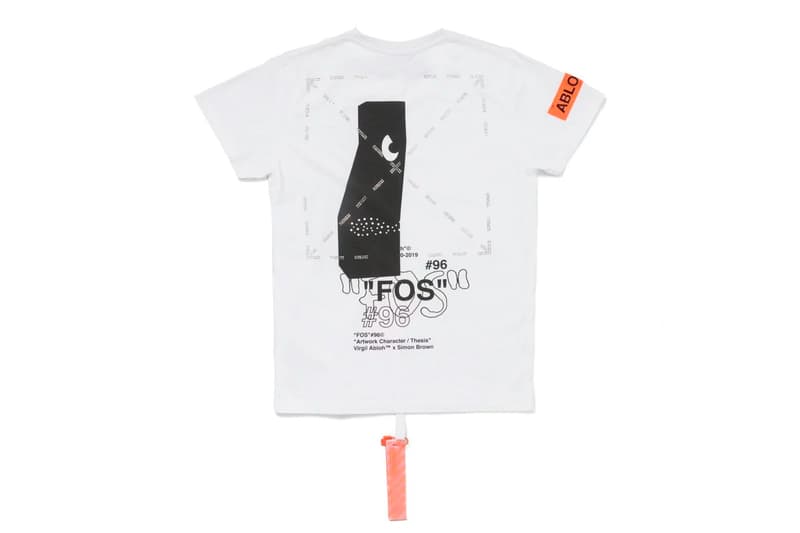 7 of 9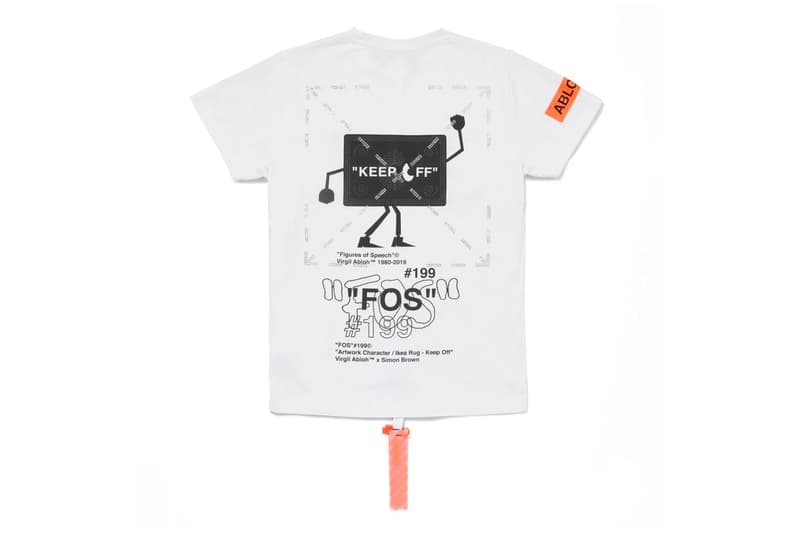 8 of 9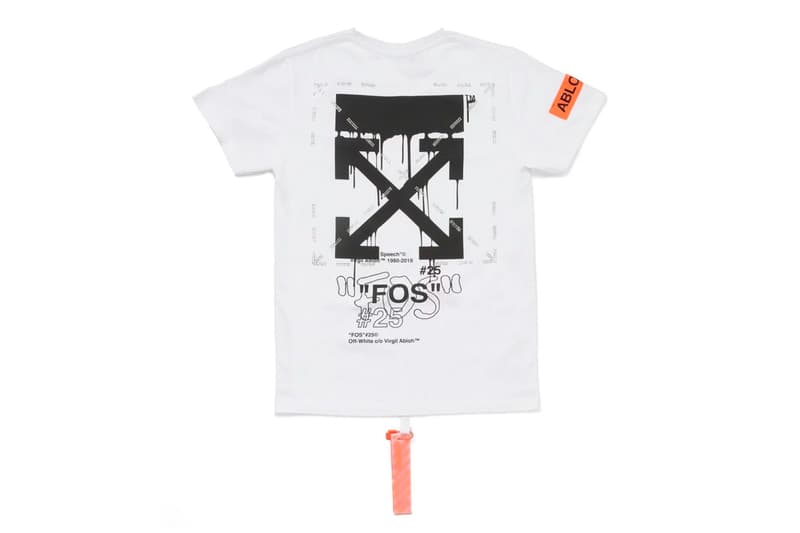 9 of 9
UPDATE 19/08 : initialement réservé à l'eshop du MCA de Chicago, le merch de l'exposition de Virgil Abloh "Figures of Speech" commence à dropper sur le site d'Off-White™. Une première partie des produits, à savoir deux hoodies et cinq t-shirts, vient en tout cas d'apparaître online. Vous pouvez y rejeter un oeil via la galerie ci-dessus, mais hâtez-vous.
---
Nous vous l'annoncions, Virgil Abloh a accompagné son exposition "Figures of Speech" au Museum of Contemporary Art de Chicago d'un merch. Et après deux t-shirts rendant hommage à son ancien label PYREX, le designer a droppé de nouvelles pièces sur l'eshop du musée.
Il s'agit de deux hoodies et pas moins de six t-shirts, portant les signatures phares d'Abloh et reprenant des éléments de ses travaux avec PYREX ou Off-White™. Les produits sont d'ores et déjà disponibles sur le site du MCA à des prix oscillant entre 150 et 660 dollars. Mais sûrement pas pour longtemps, alors soyez vifs.
Jetez un oeil aux pièces ci-dessus, et dans l'actualité de Virgil Abloh, sachez que sa Off-White™ x Nike Air Force 1 "MoMA" noire tient des images officielles.