Voici le premier graffiti au monde réalisé avec des drones
Découvrez cette œuvre collaborative.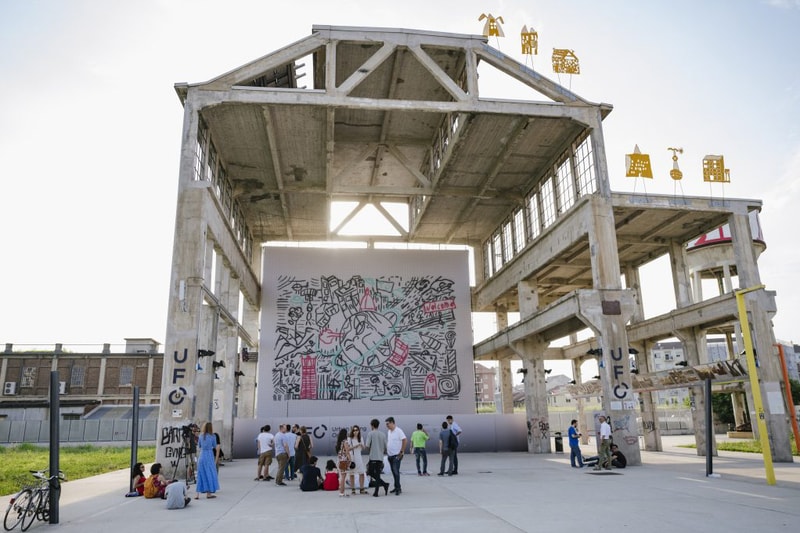 1 of 6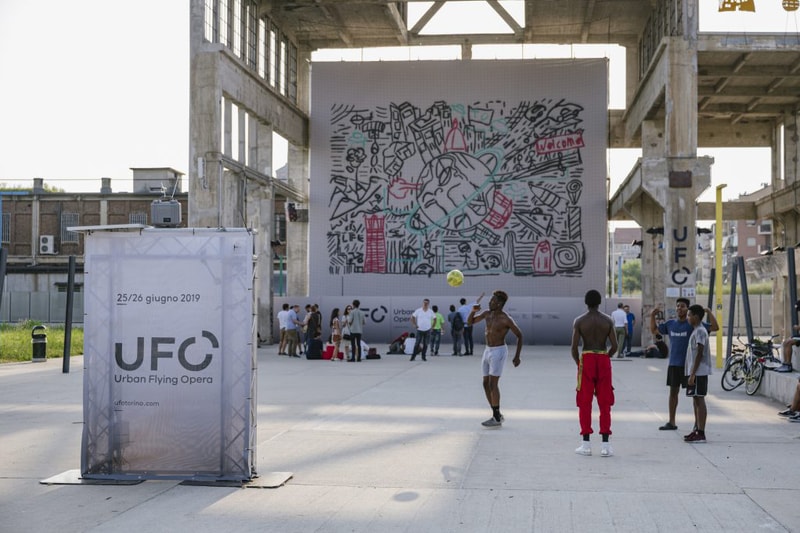 2 of 6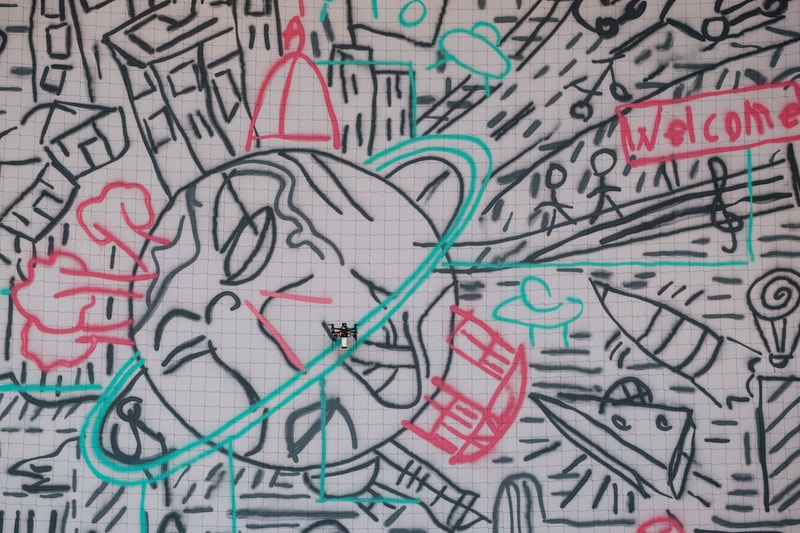 3 of 6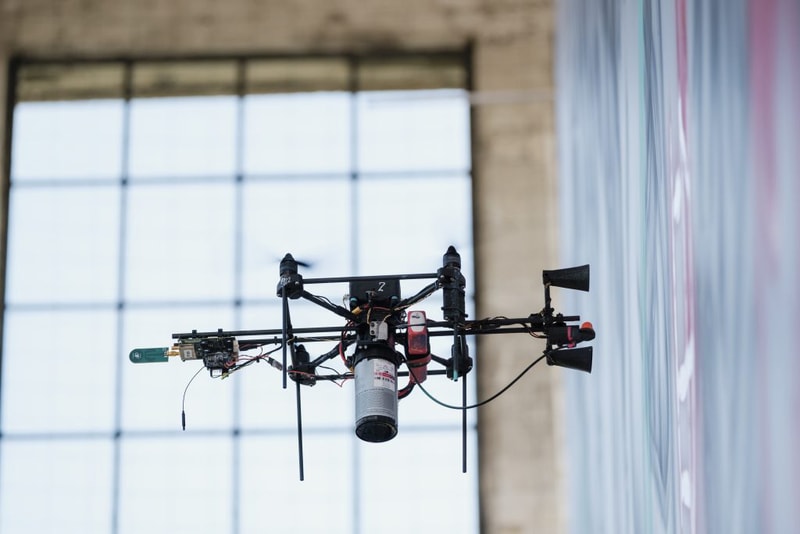 4 of 6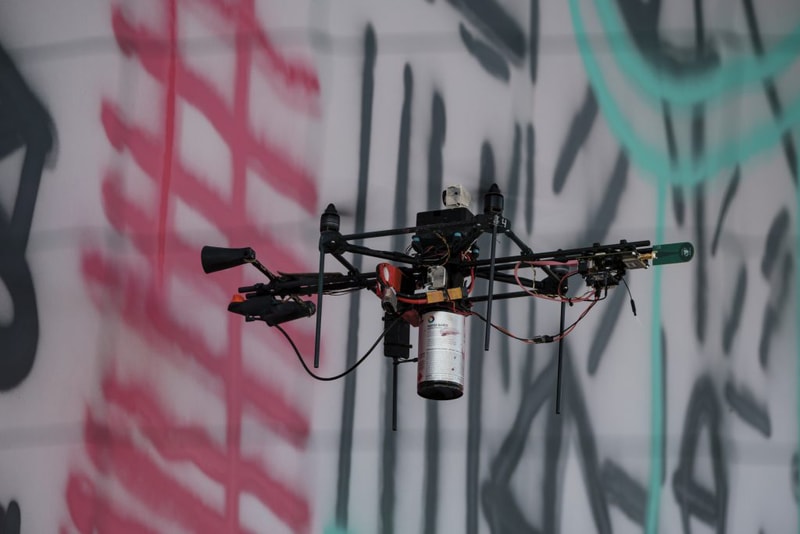 5 of 6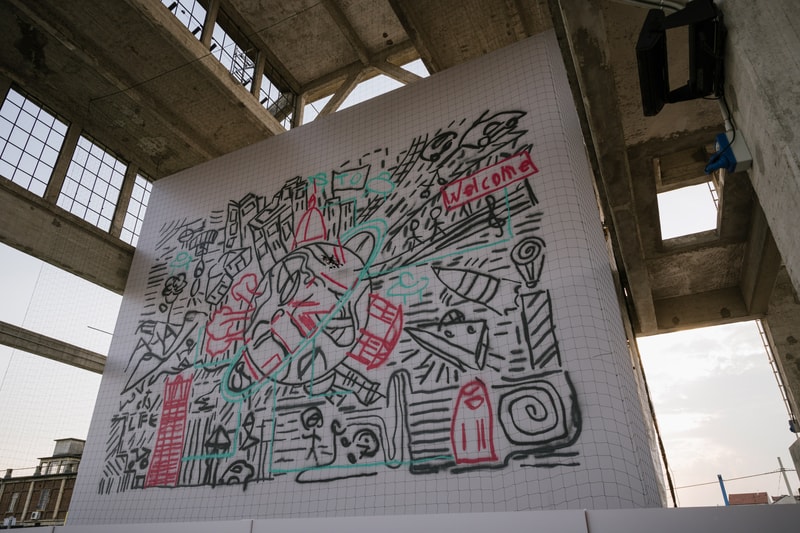 6 of 6
Le studio italien Carlos Ratti Associati, qui réinvente le paysage urbain à travers le design, a imaginé le tout premier graffiti réalisé à l'aide de drones en se basant sur des visuels soumis par des centaines de contributeurs.
À l'occasion du projet artistique UFO Urban Flying Opera mis en place par la fondation turinoise Compagnia di San Paolo, le studio créatif a imaginé une œuvre collaborative réalisée grâce à quatre drones équipés de bombes de peinture. Sur une gigantesque surface de 14 mètres sur 12 et en l'espace de deux jours, quatre machines volantes controlées à distance par un système central permettant de suivre leurs mouvements en temps réel ont réalisés cette œuvre impressionnante qui mèle l'art à la technologie.
Plus de 1000 personnes ont pu soumettre leurs créations inspirées par la thématique du "futur du paysage urbain" afin d'imaginer le dessin final qui se construit à travers trois couches. La peinture grise permet ainsi de déterminer une trame tandis que les lignes magenta représentent la communauté turinoise. Des détails turquoises réunissent ces premiers dessins pour ne former qu'une seule et même œuvre. "La ville est une toile ouverte où les gens peuvent inscrire leurs histoires de multiples façons" témoigne Carlos Riatti qui affirme également qu'il s'agit du premier projet de ce genre réalisé à l'aide de drones.
Découvrez ci-dessus les images du graffiti réalisé à l'aide de drones par Carlos Ratti Associati et ne manquez pas notre gros plan sur l'exposition "A Call to Action" de Pharrell Williams et du protégé de Murakami à Paris.