Dunk contest, stars NBA, Spike Lee et Niska... Revivez le premier jour du Quai 54 en images
Mais aussi Hamza et Koba LaD.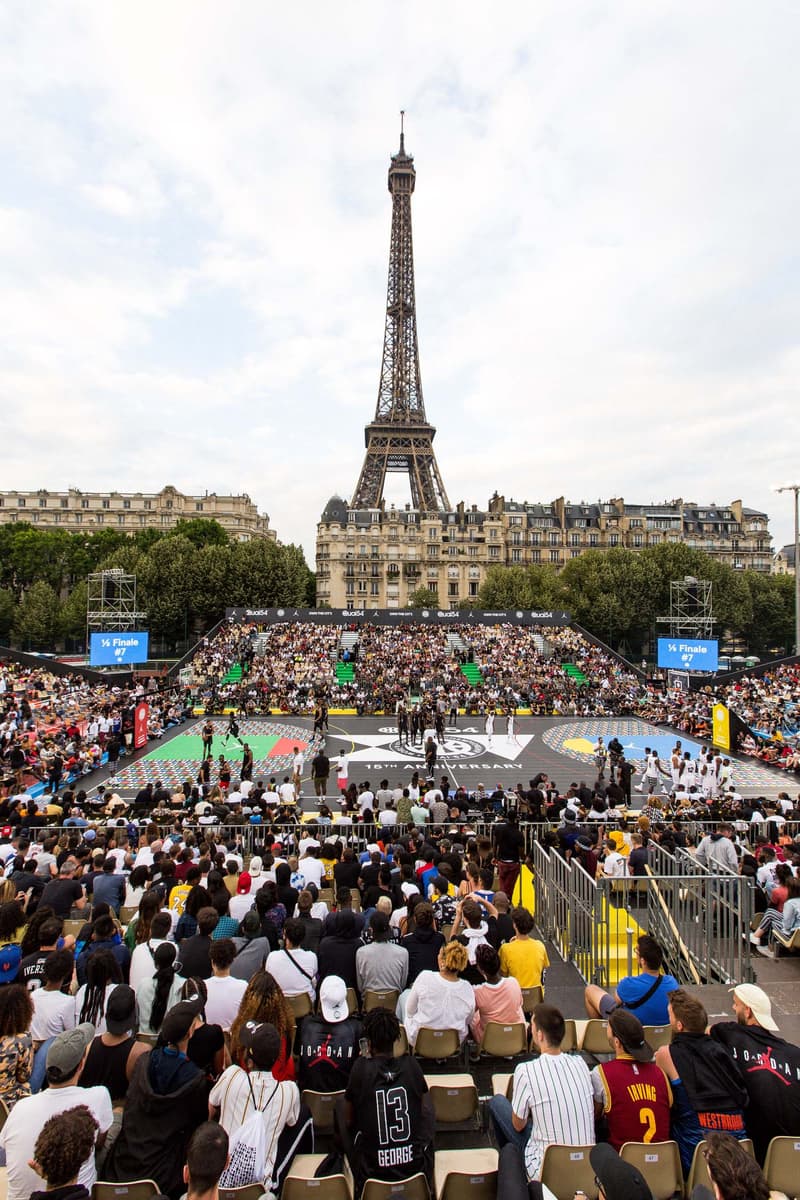 1 of 38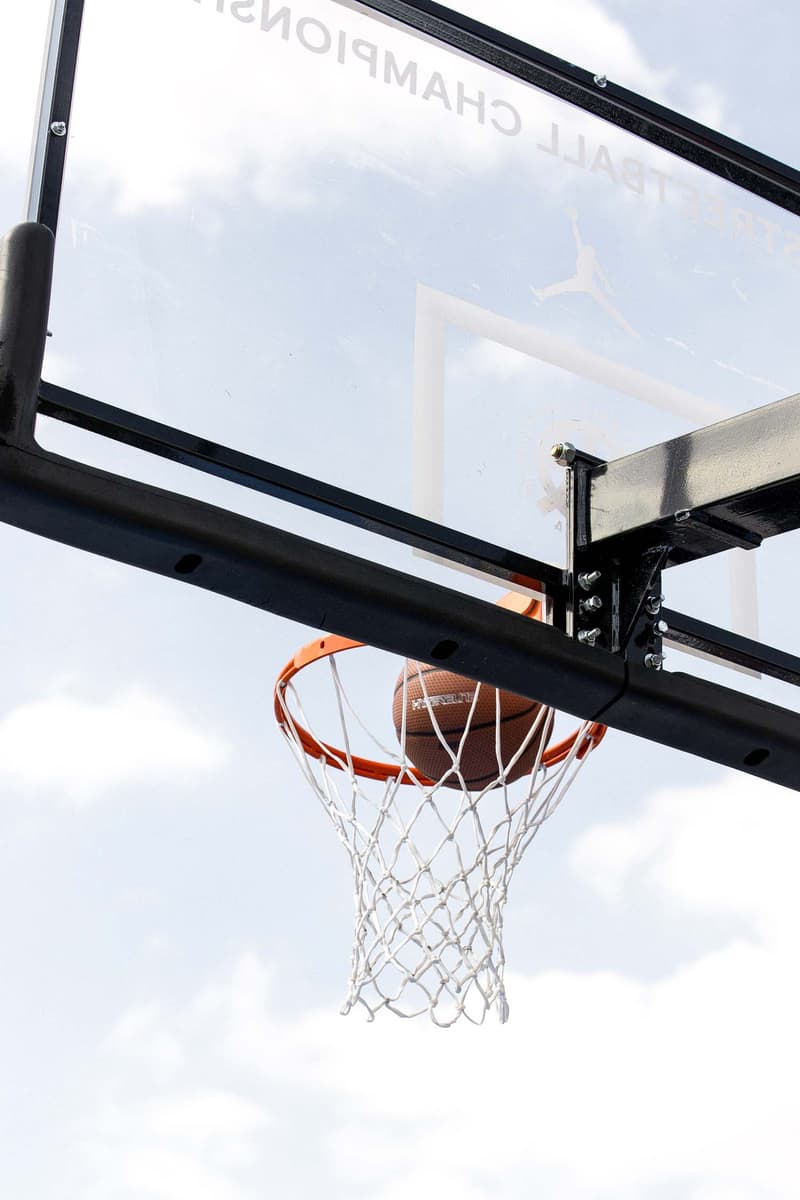 2 of 38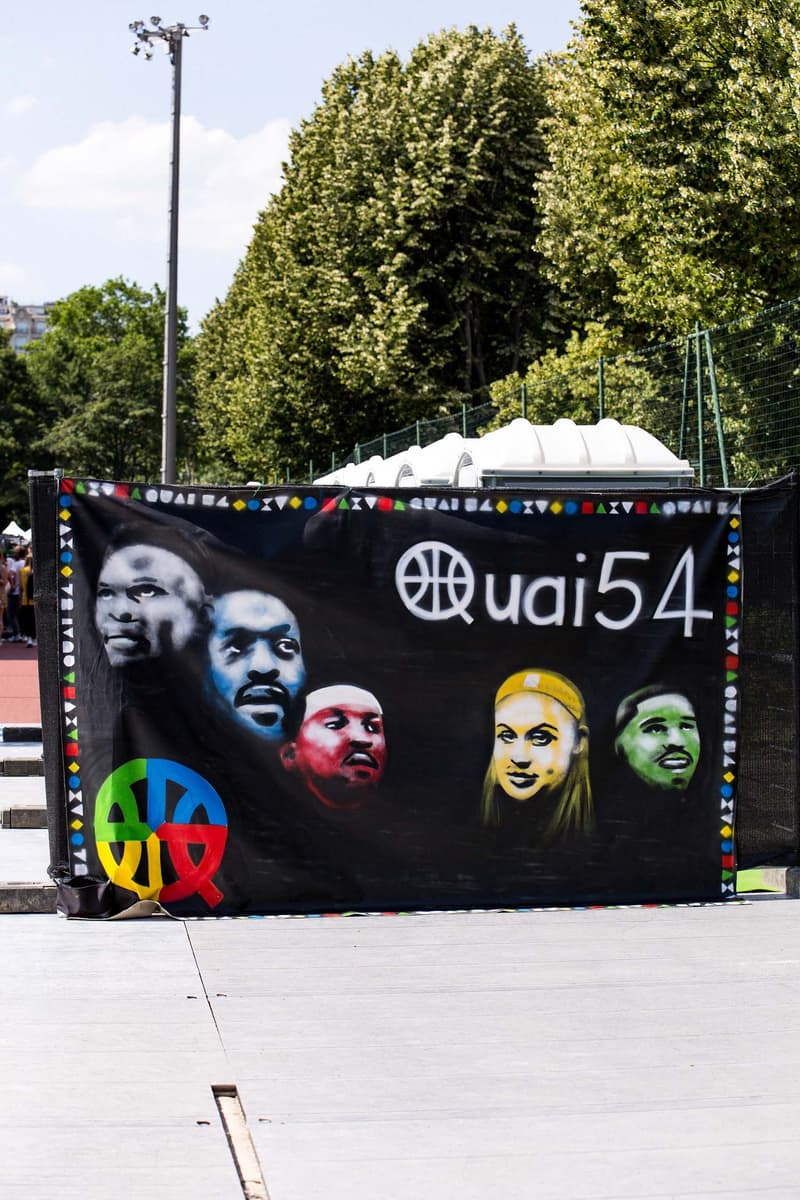 3 of 38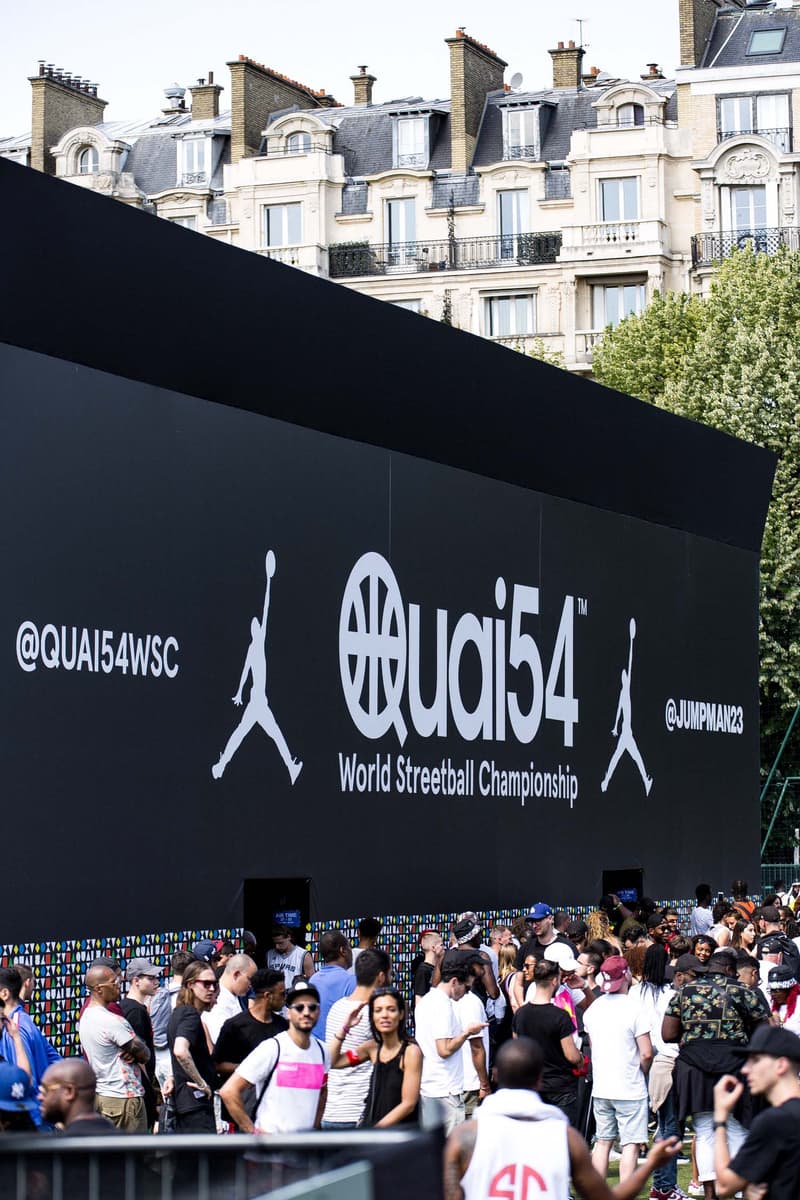 4 of 38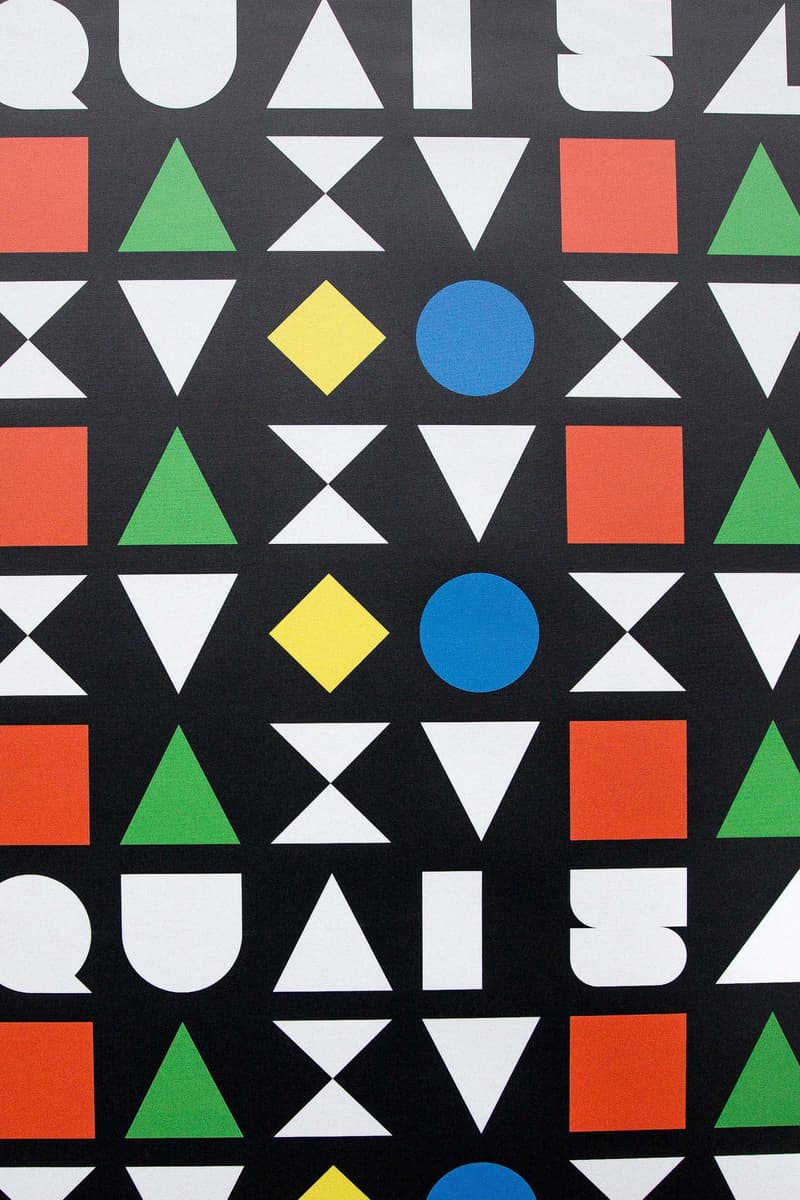 5 of 38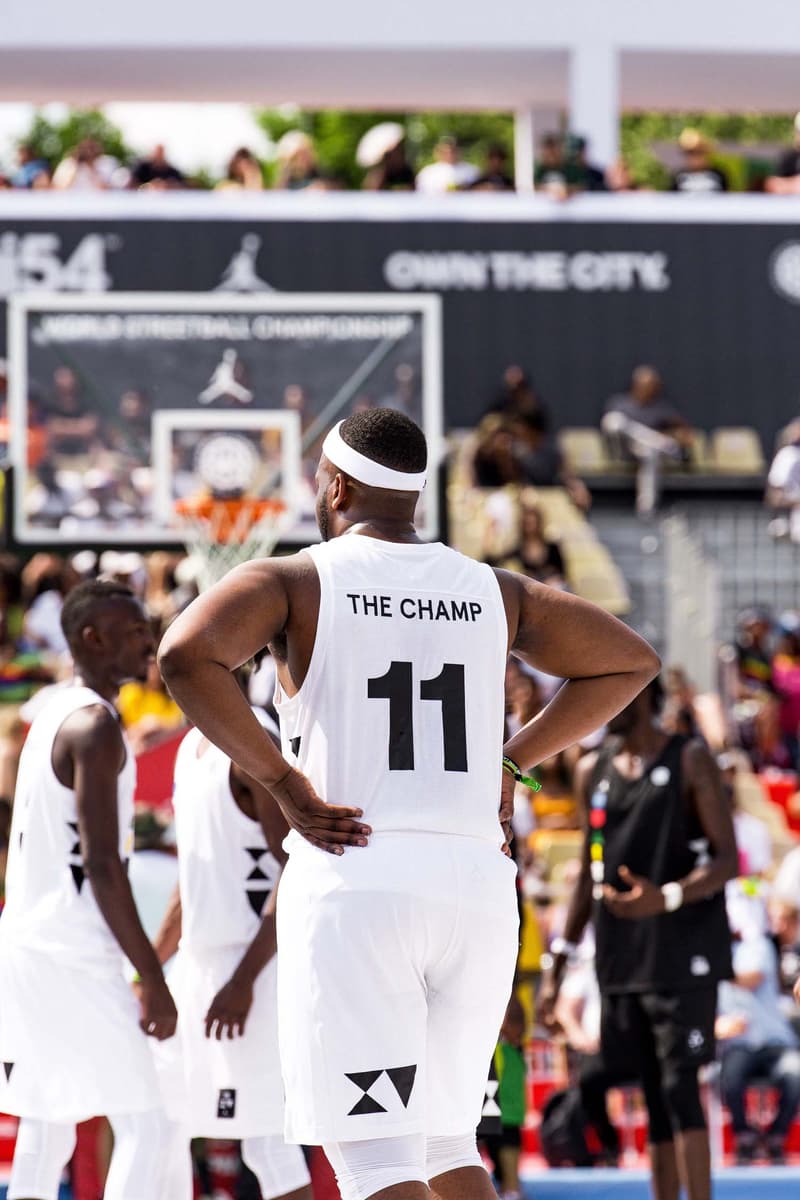 6 of 38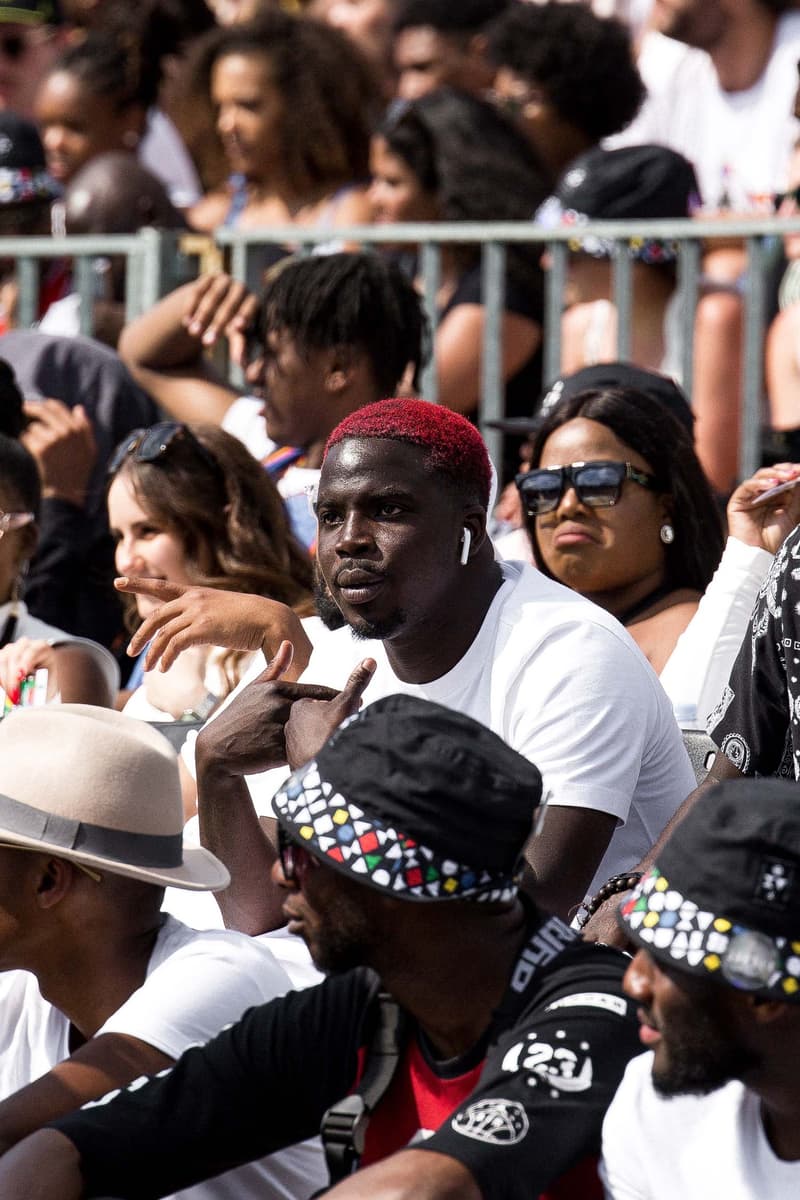 7 of 38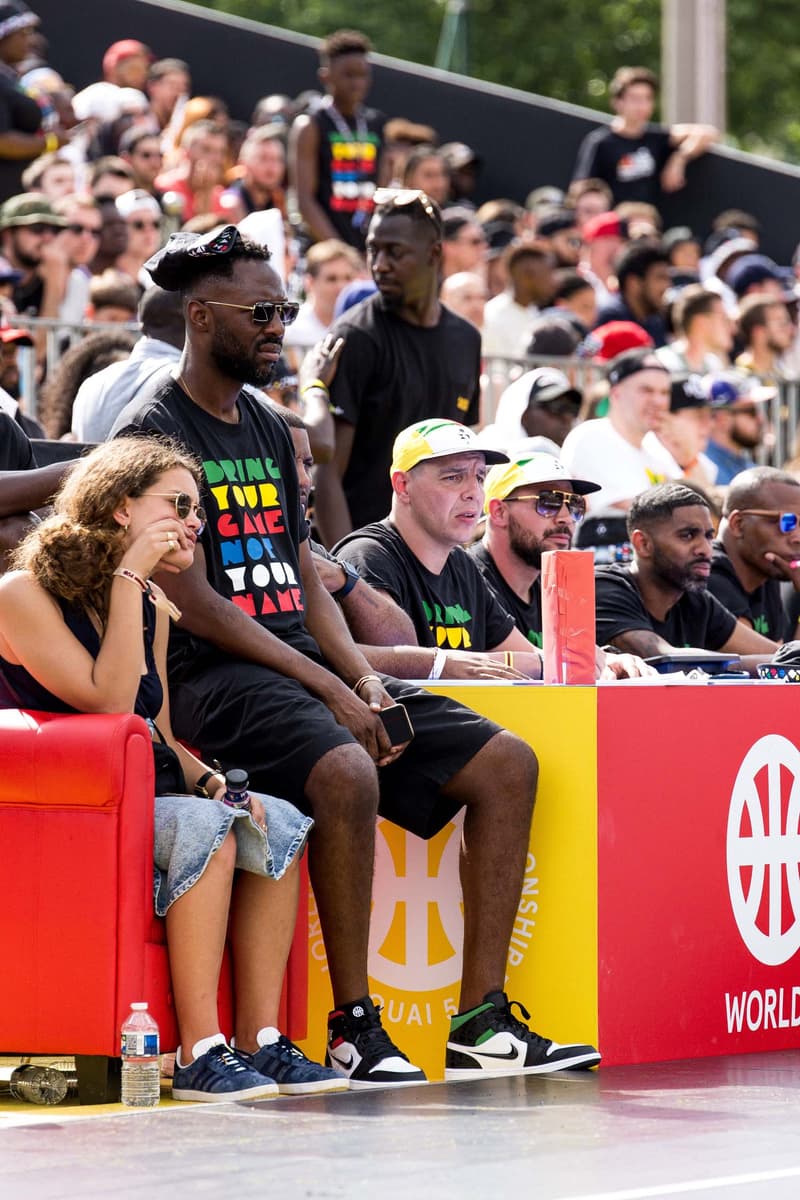 8 of 38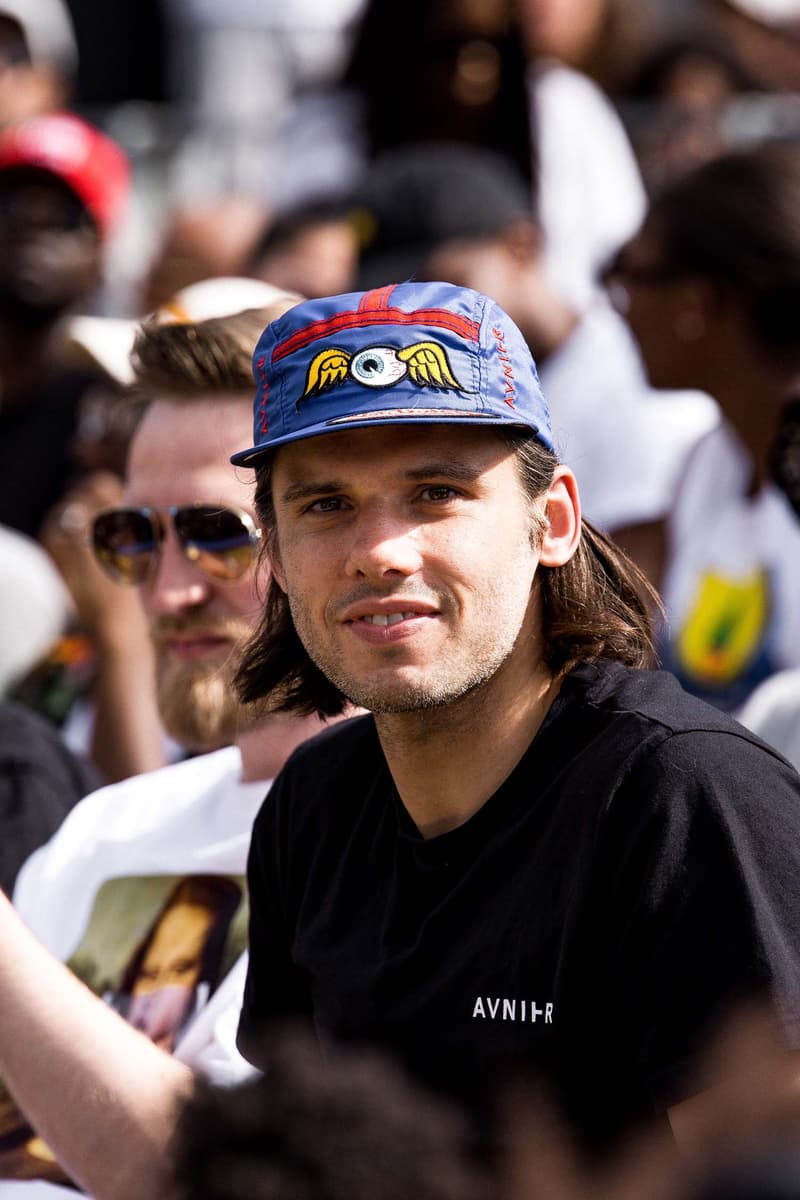 9 of 38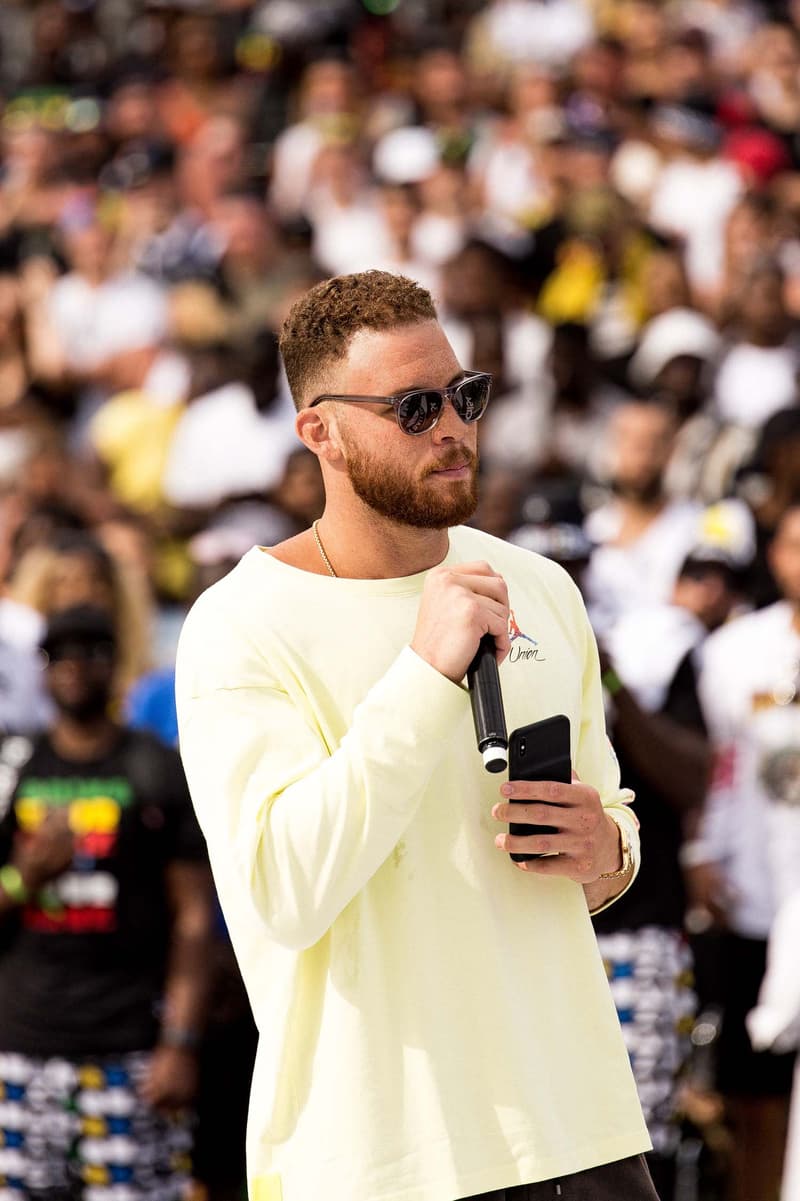 10 of 38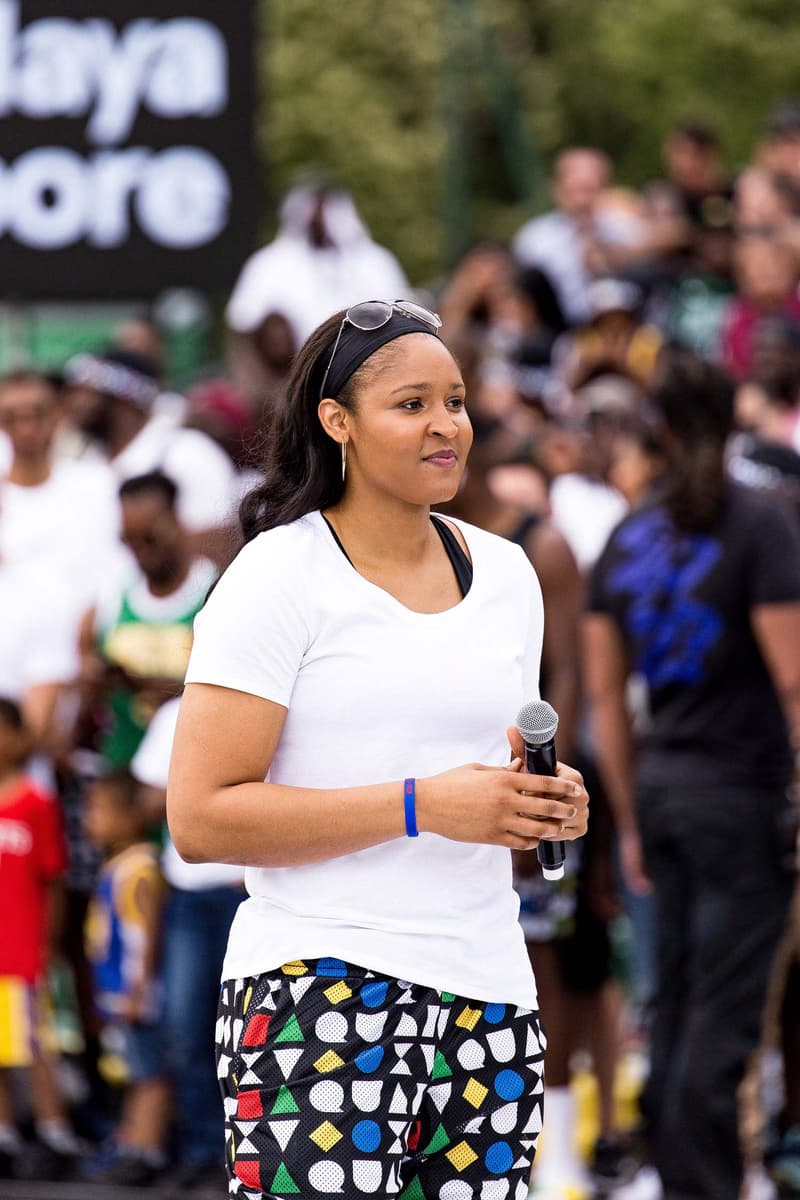 11 of 38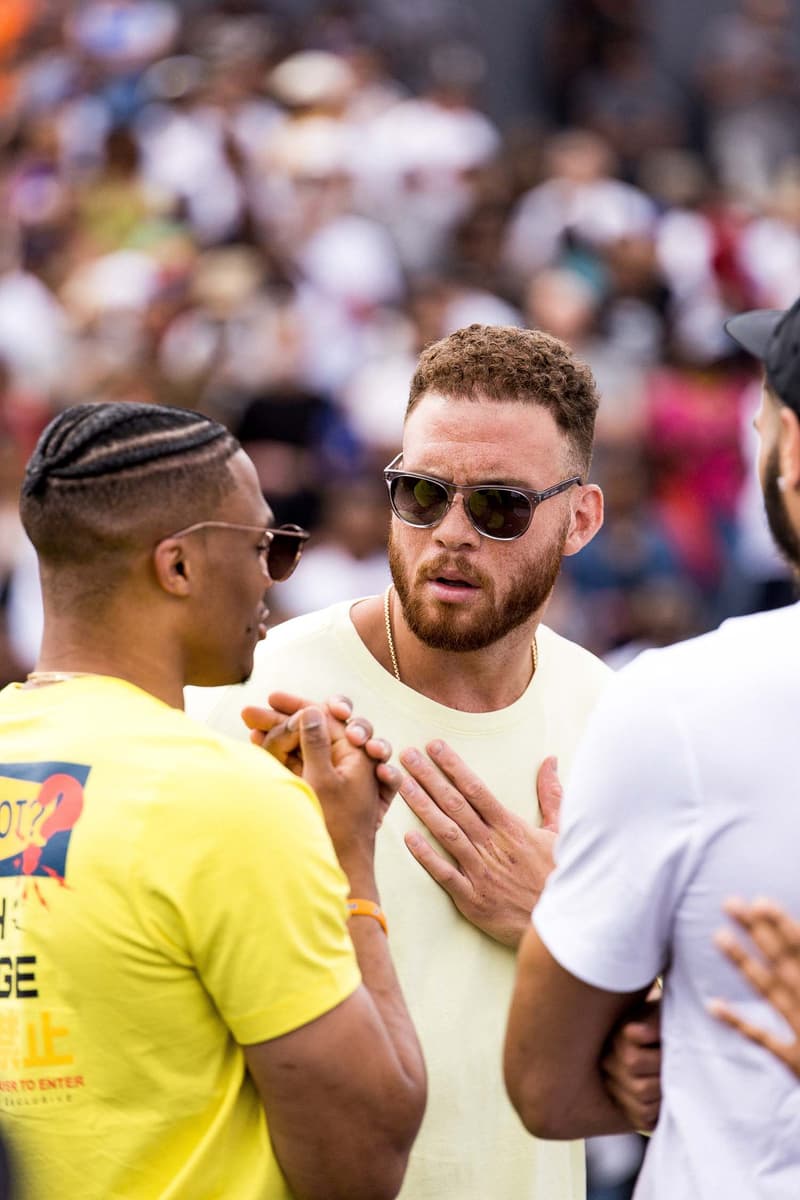 12 of 38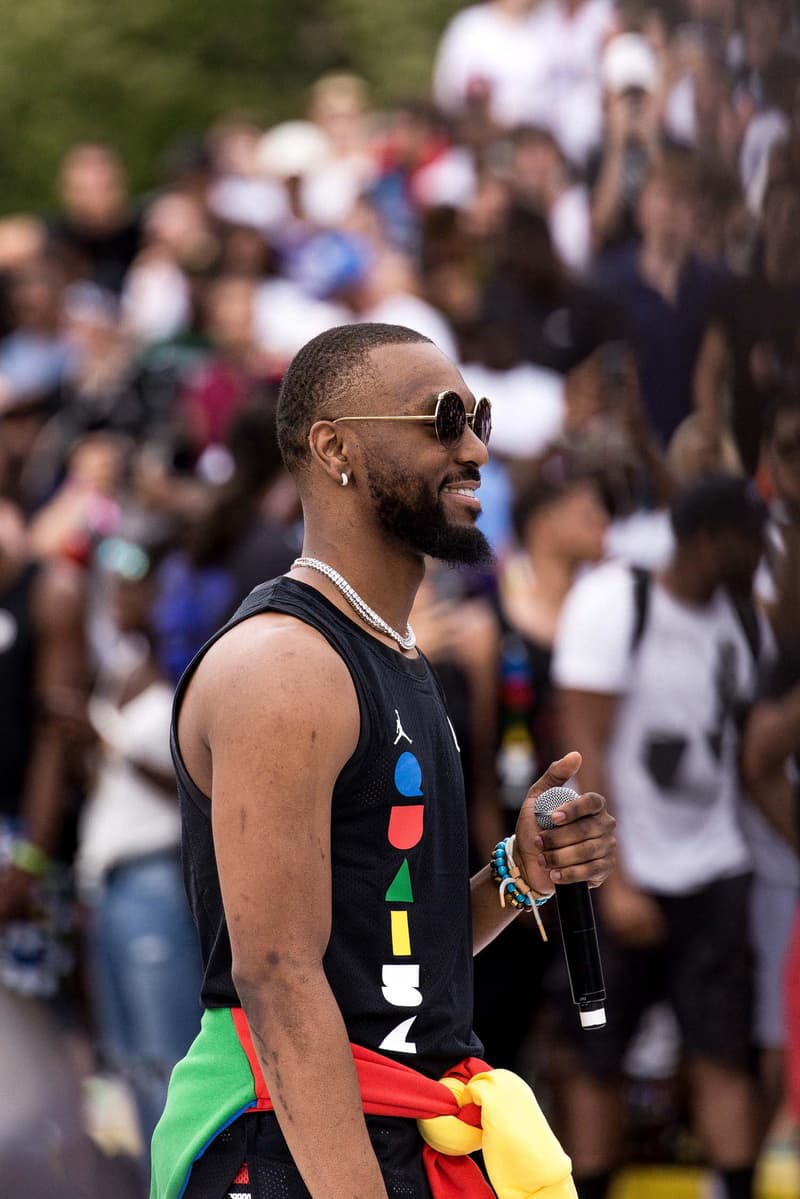 13 of 38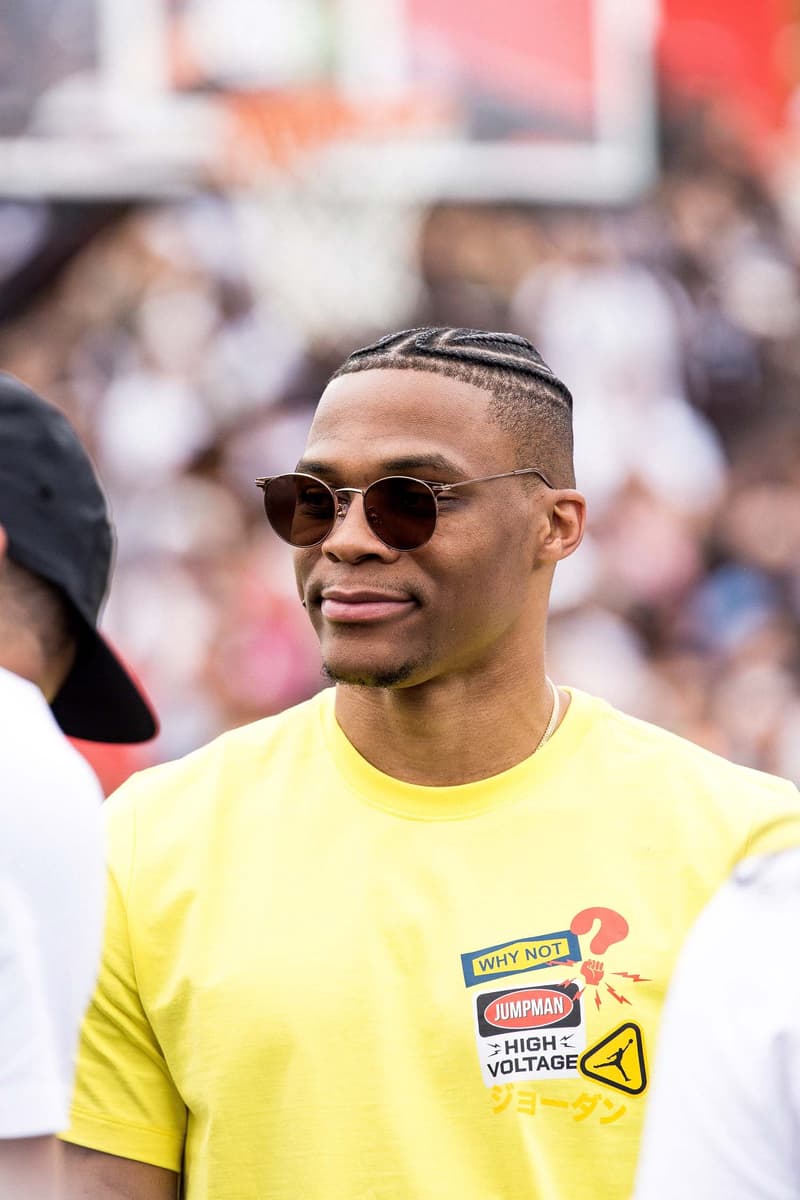 14 of 38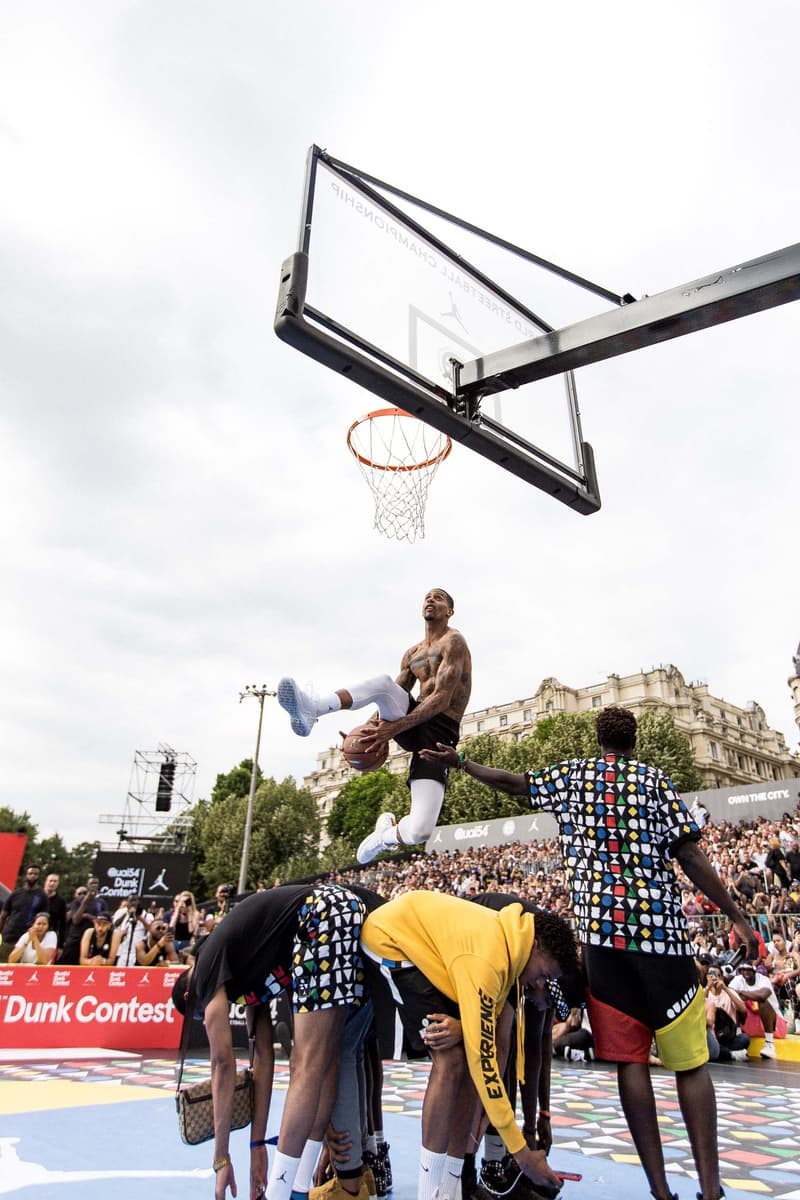 15 of 38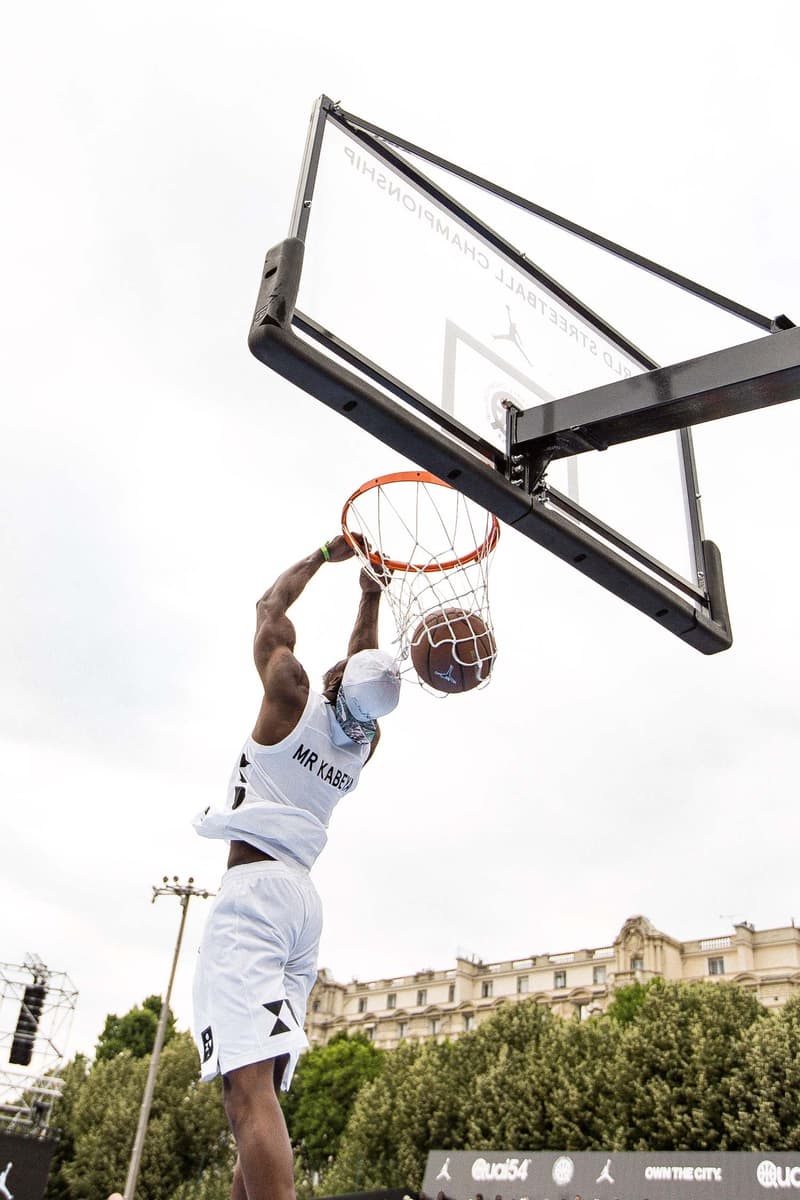 16 of 38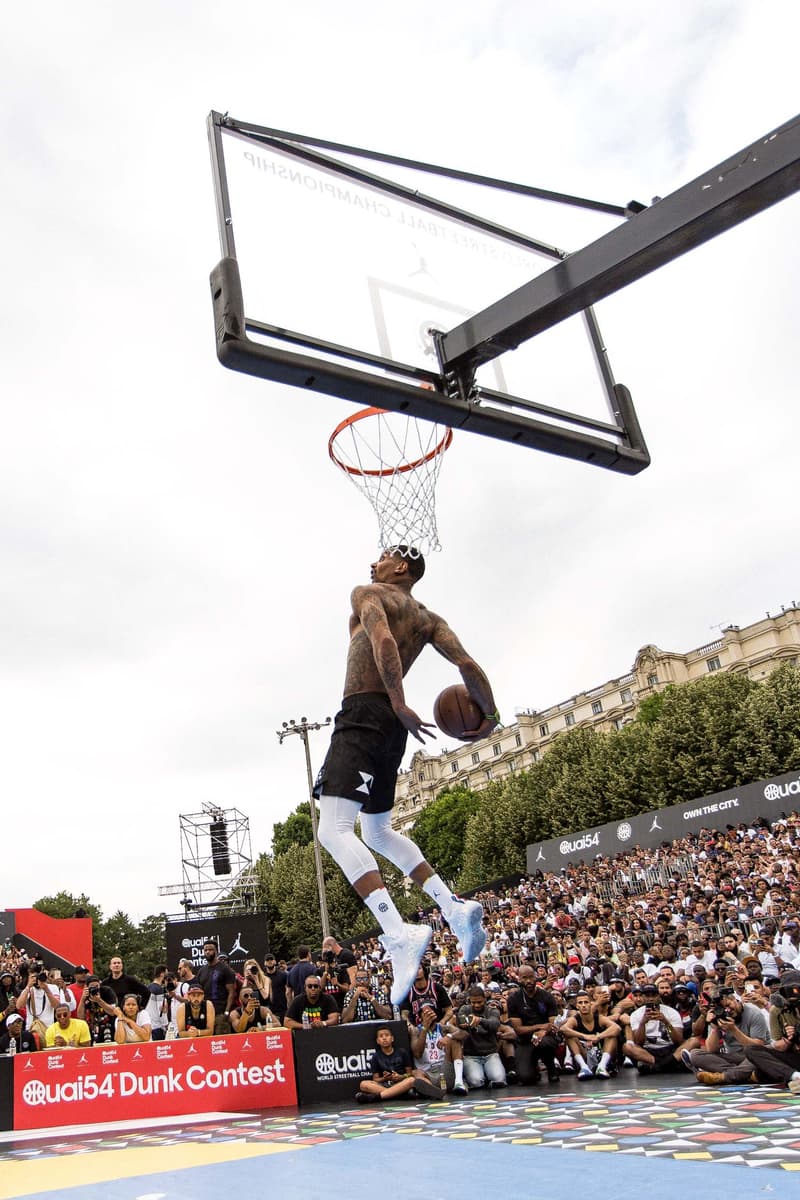 17 of 38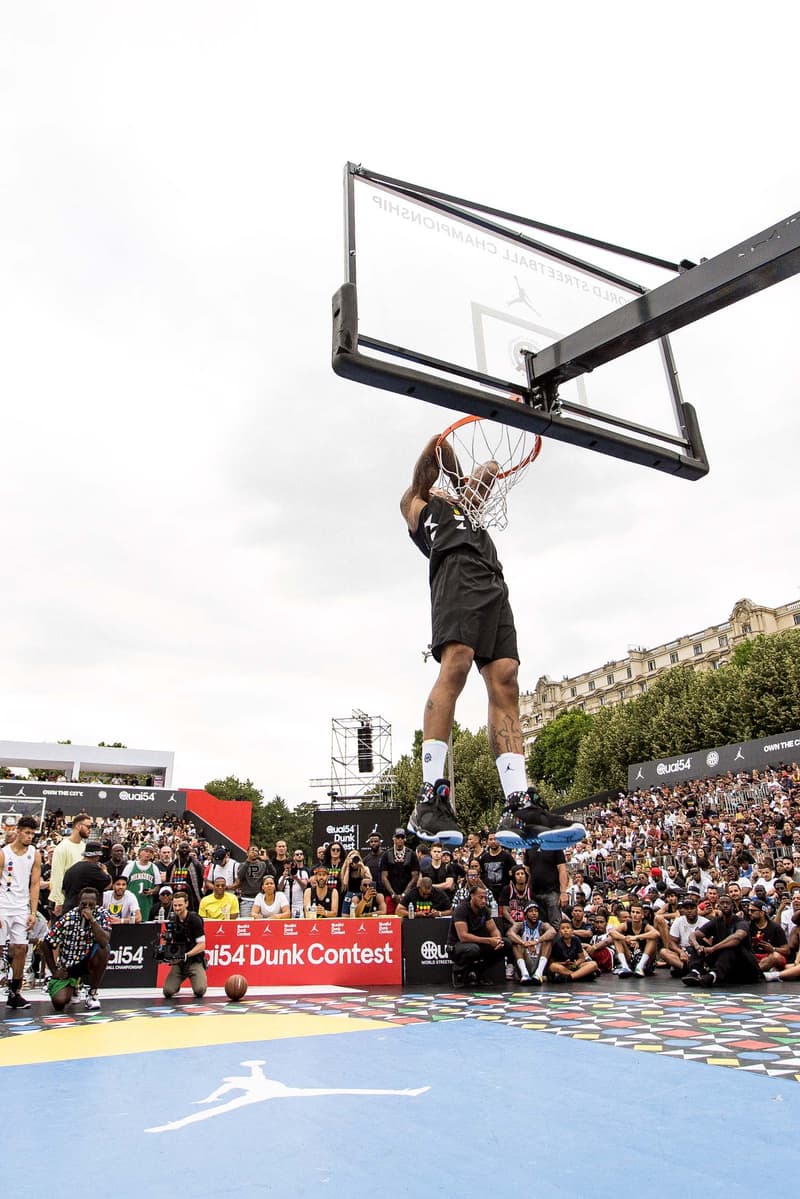 18 of 38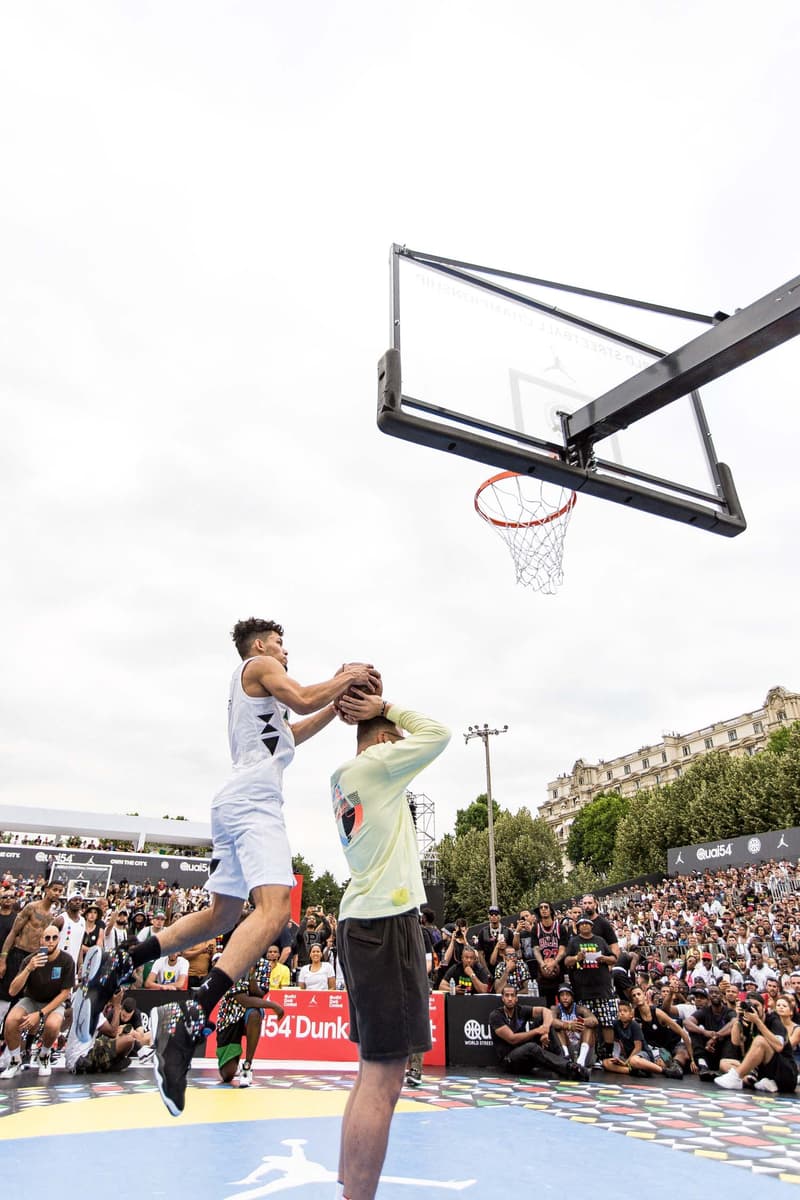 19 of 38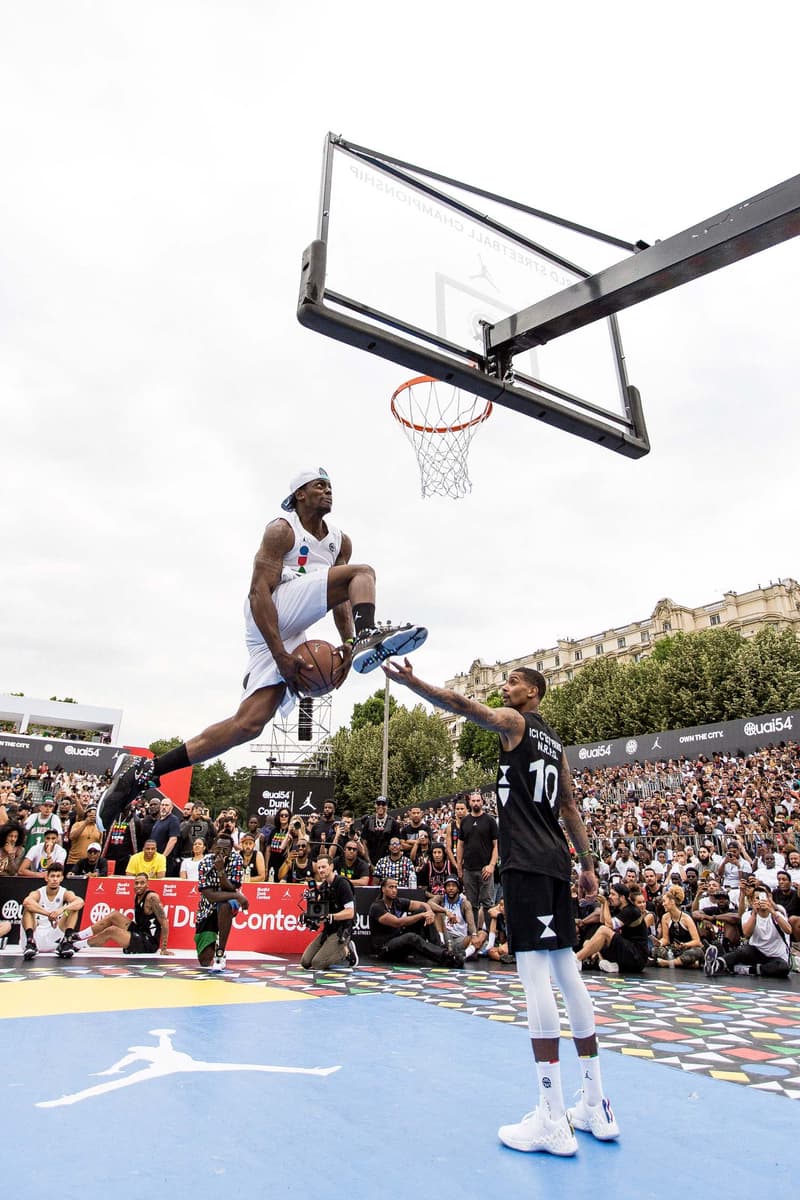 20 of 38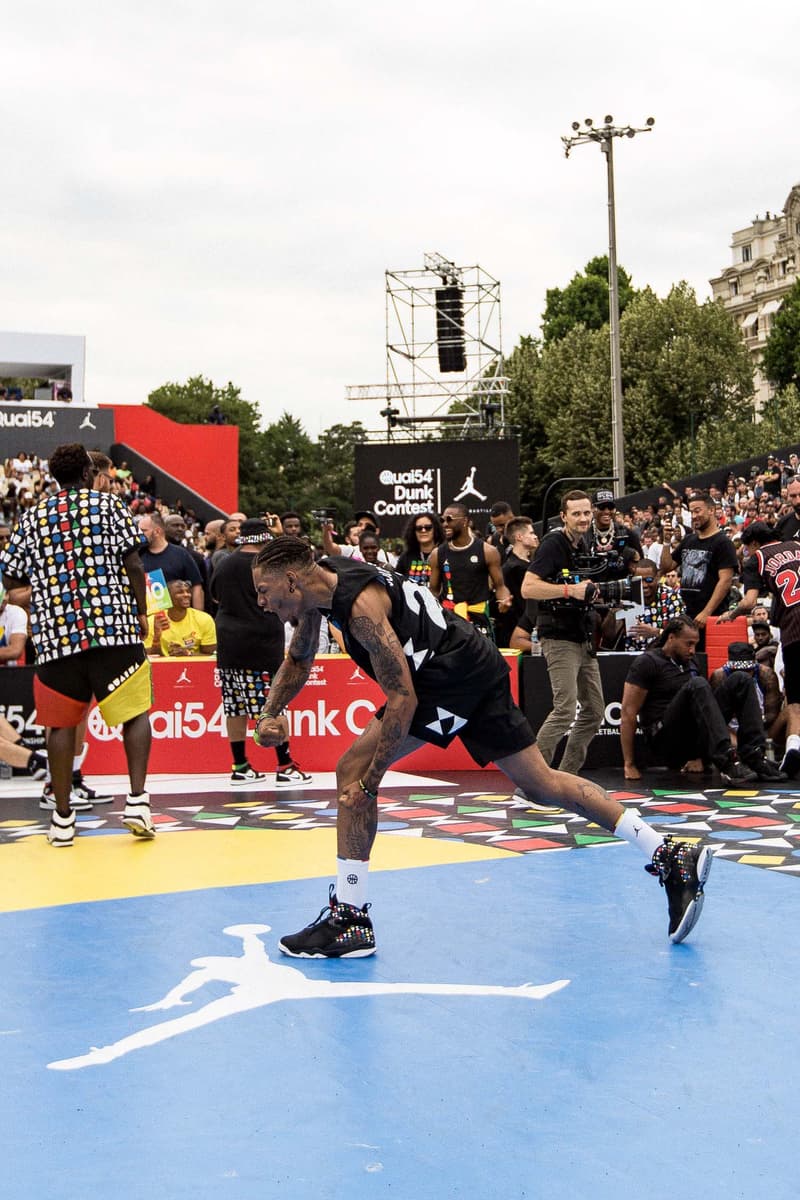 21 of 38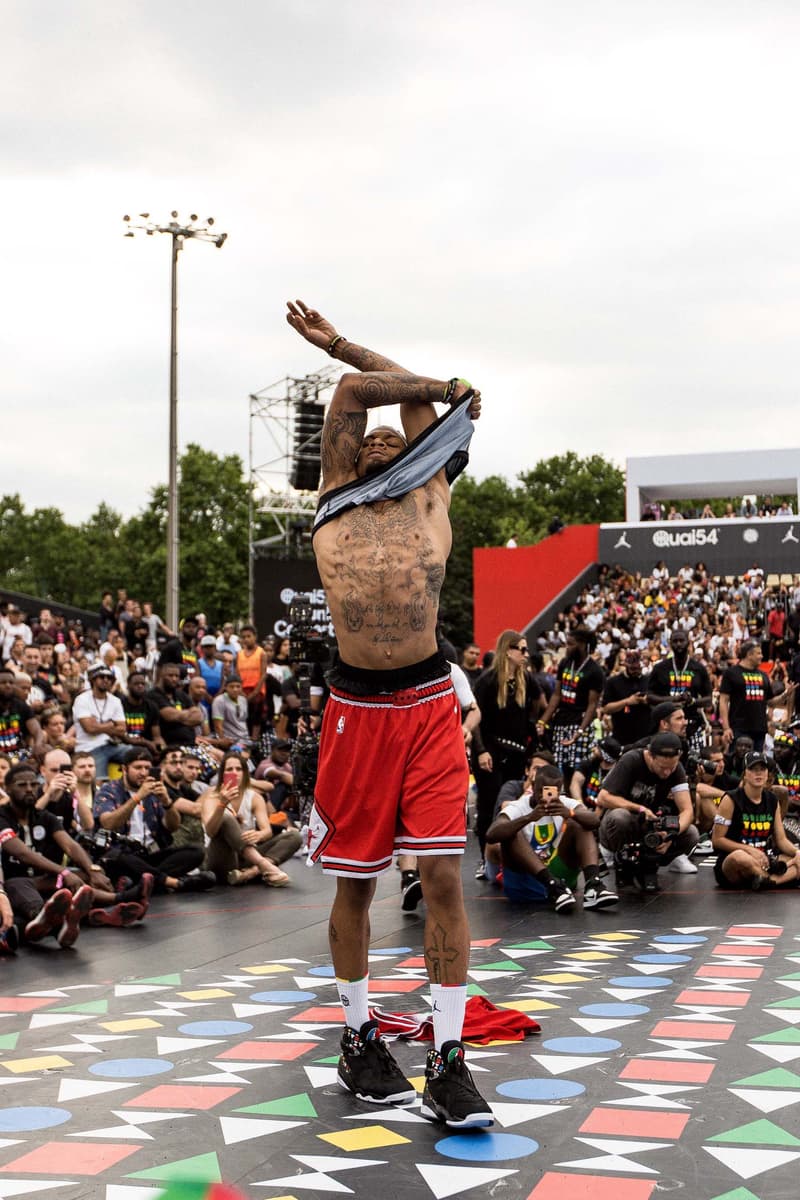 22 of 38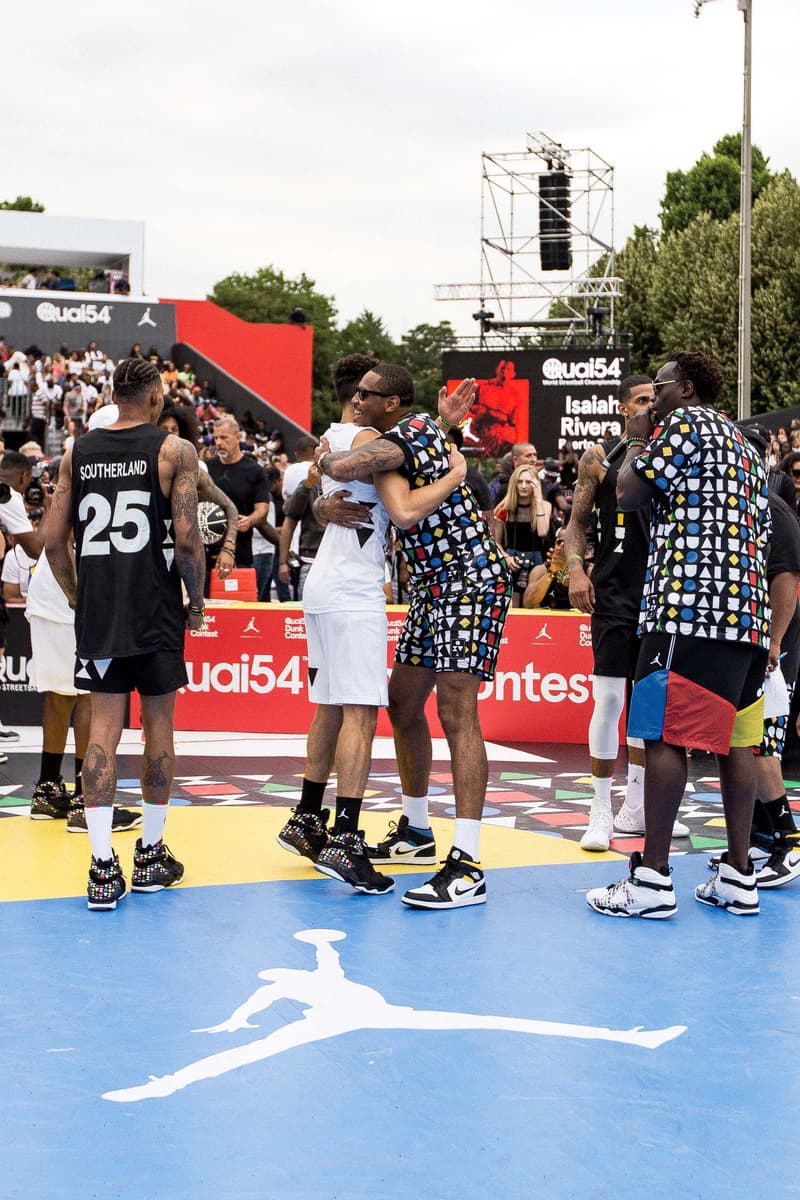 23 of 38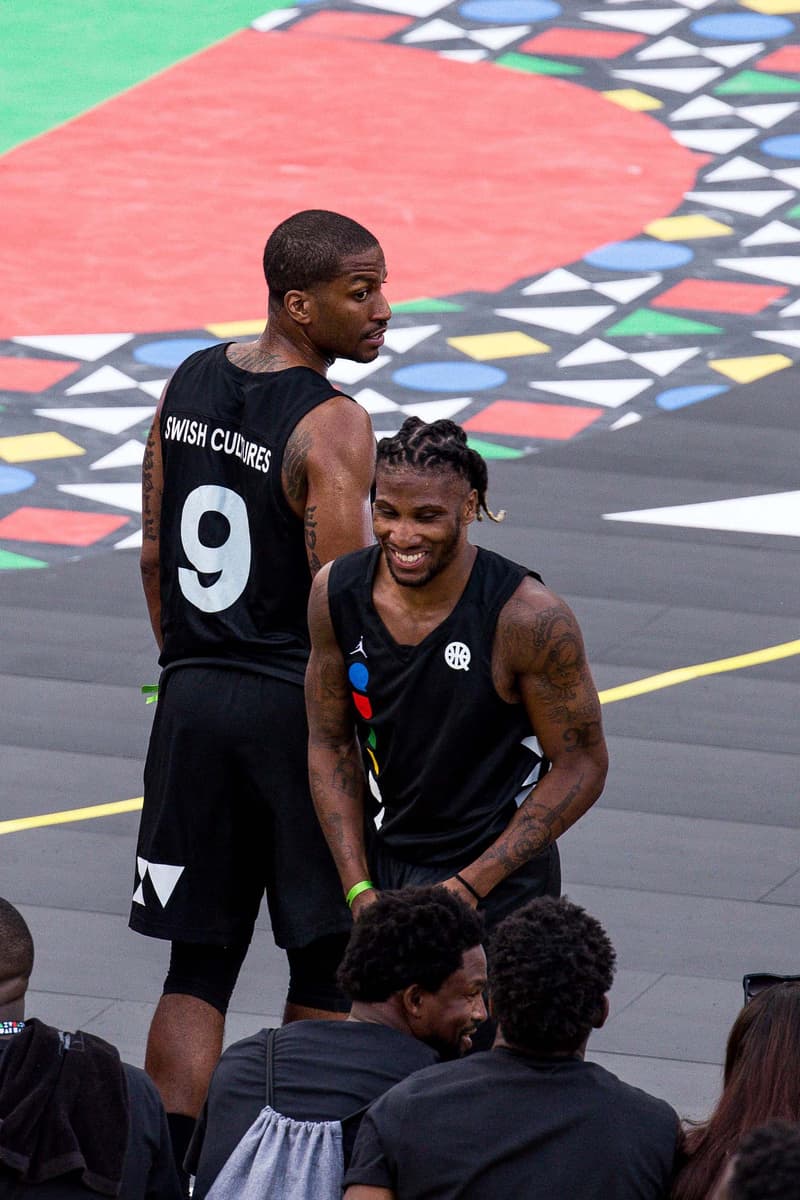 24 of 38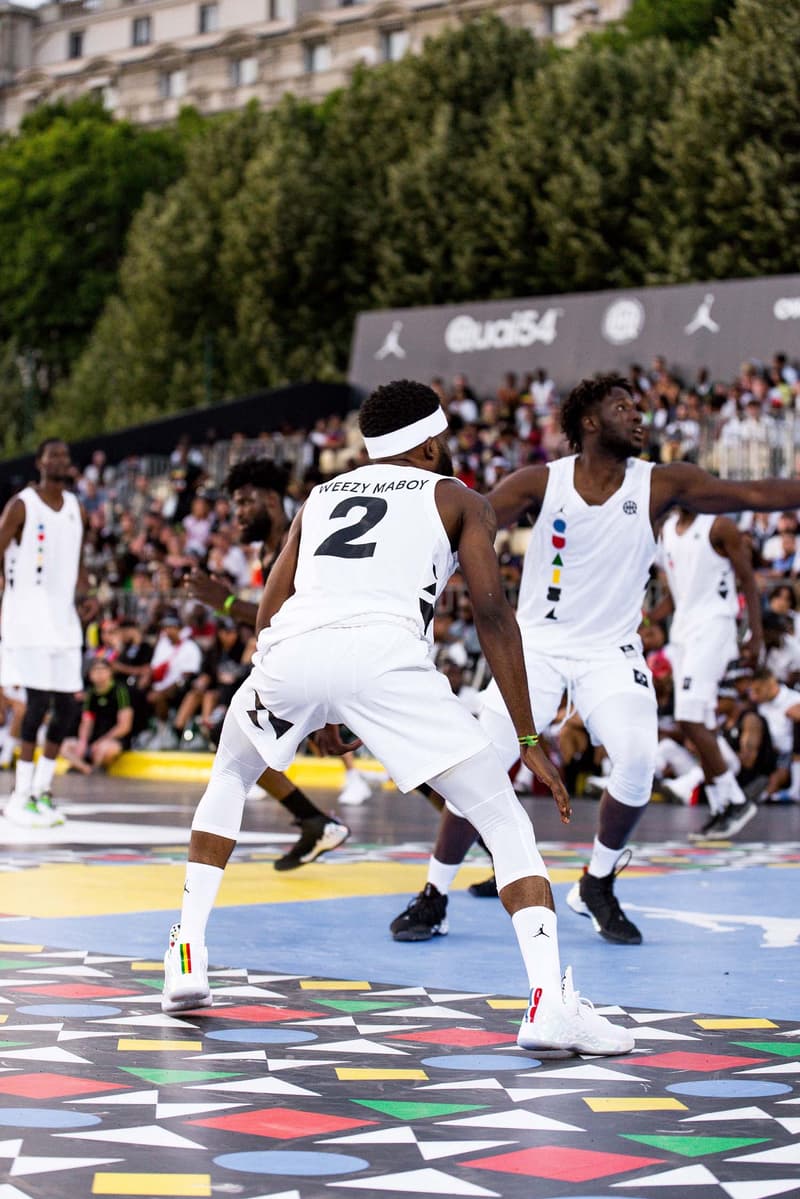 25 of 38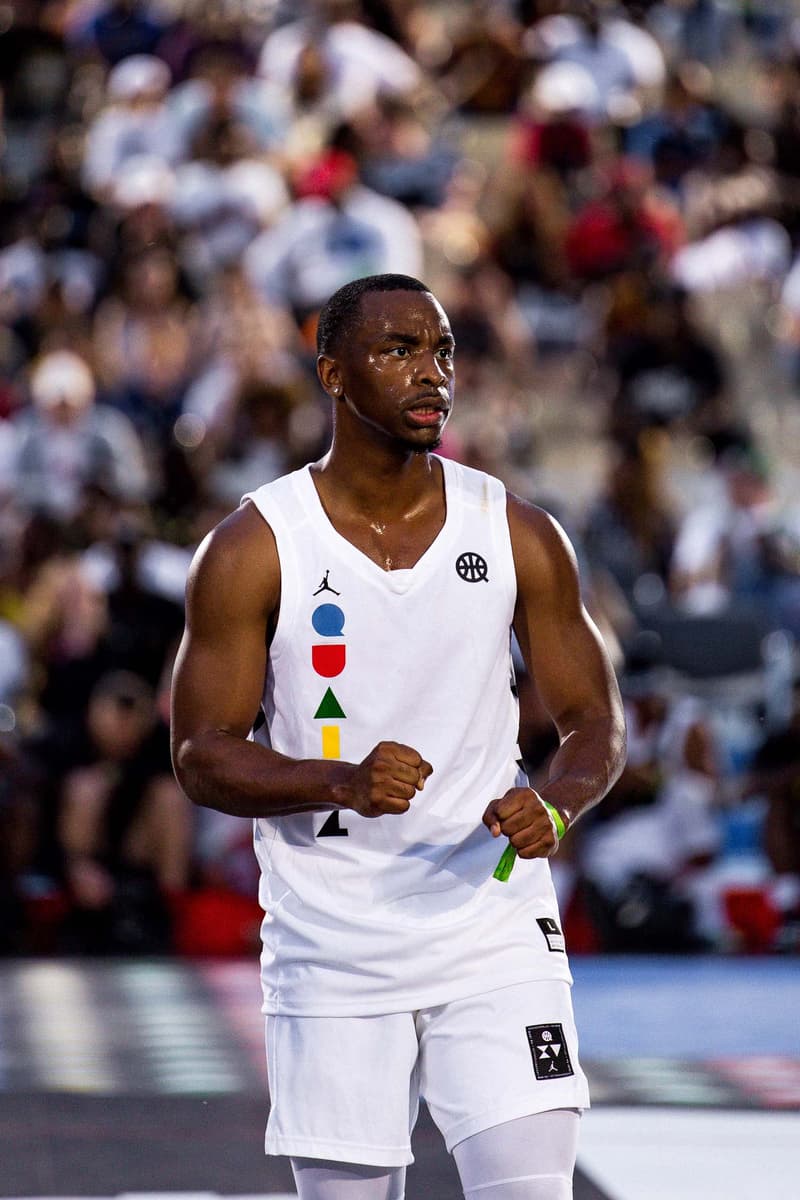 26 of 38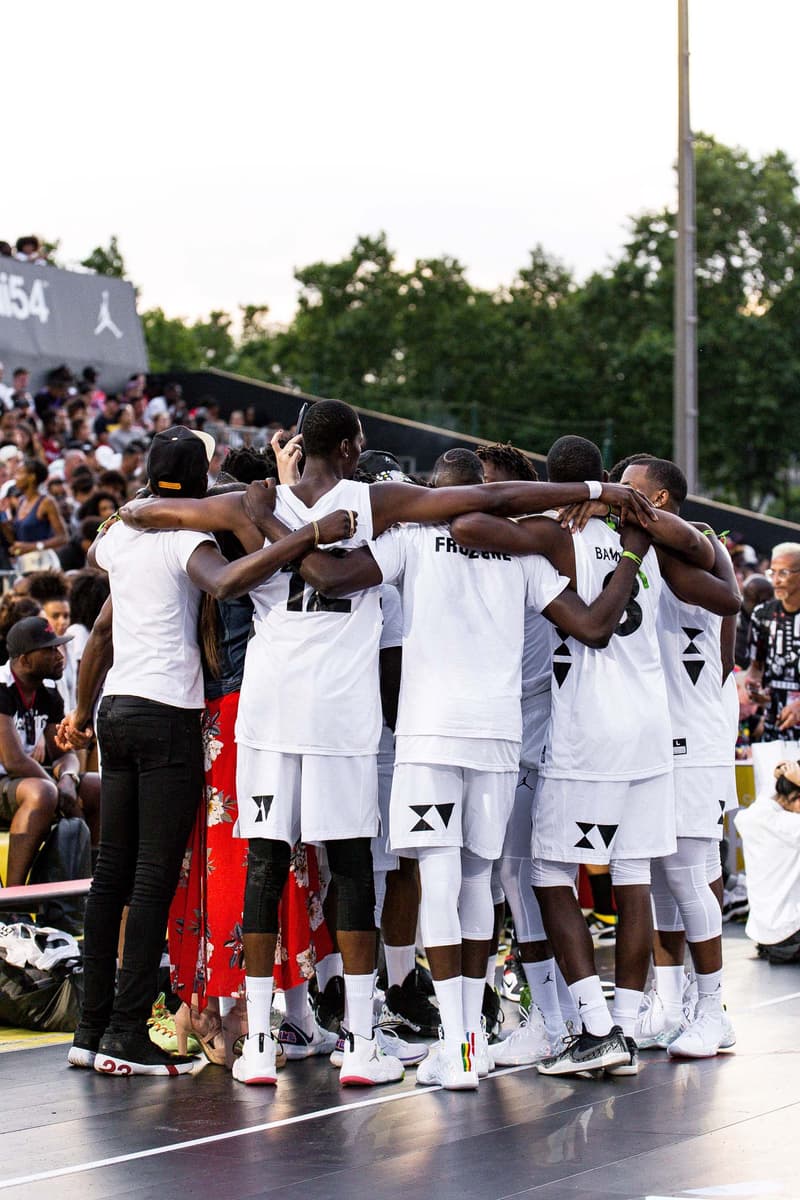 27 of 38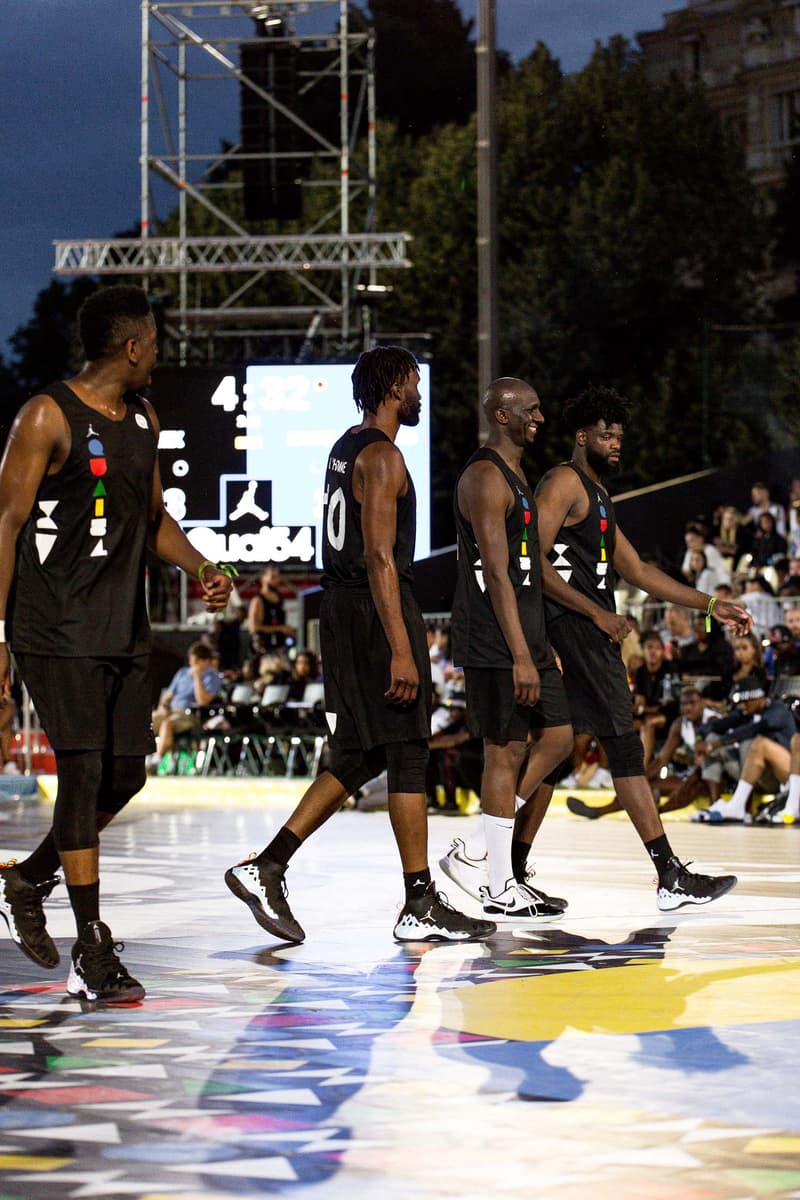 28 of 38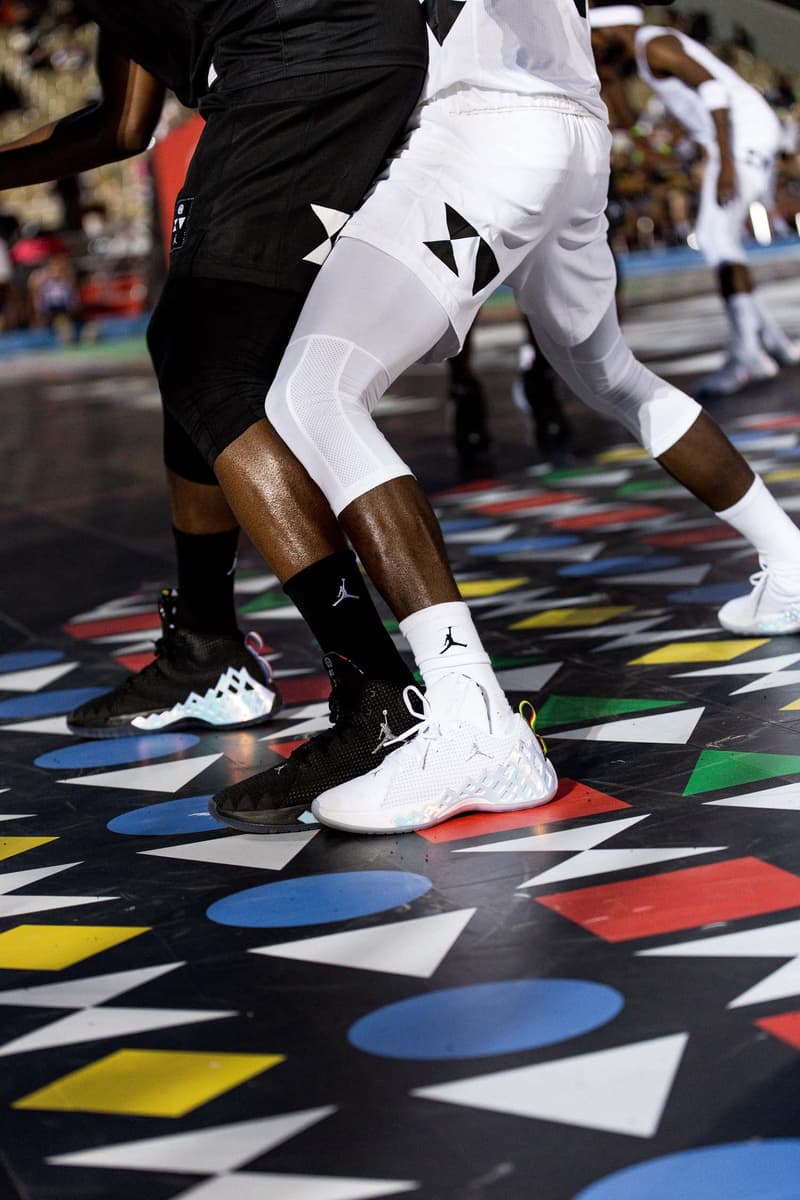 29 of 38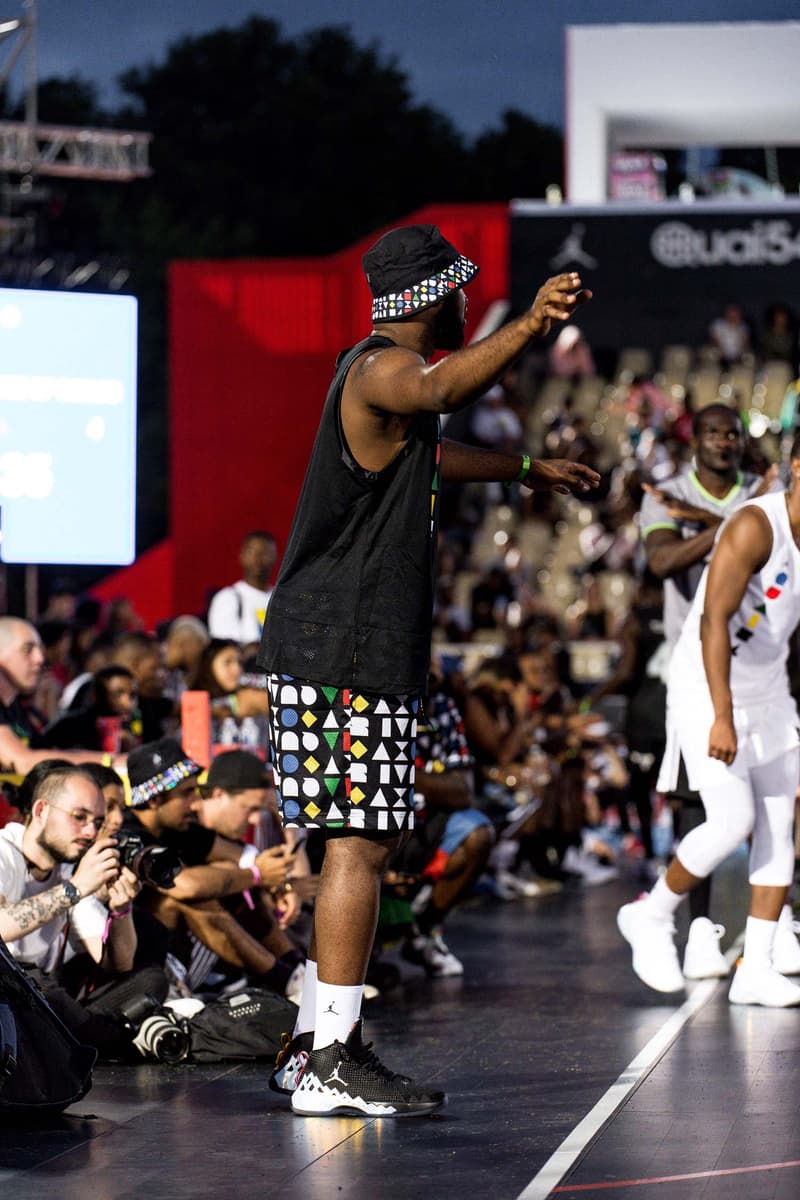 30 of 38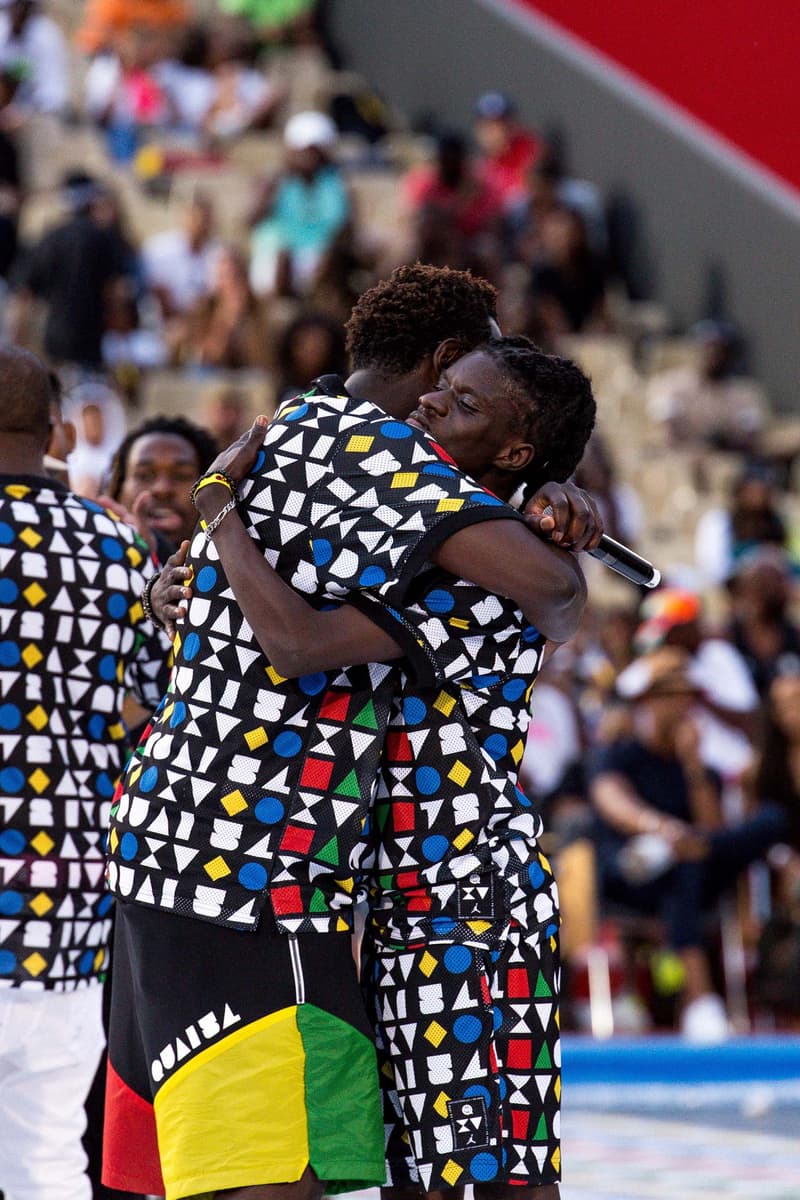 31 of 38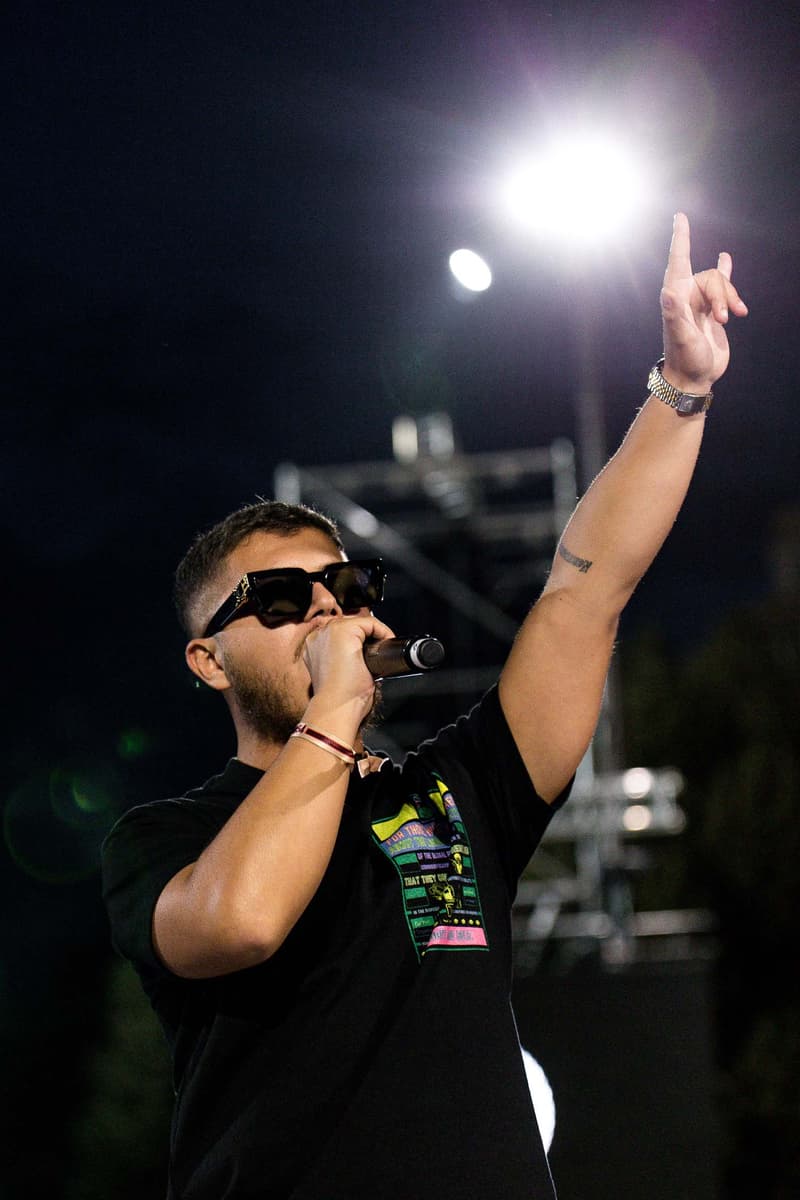 32 of 38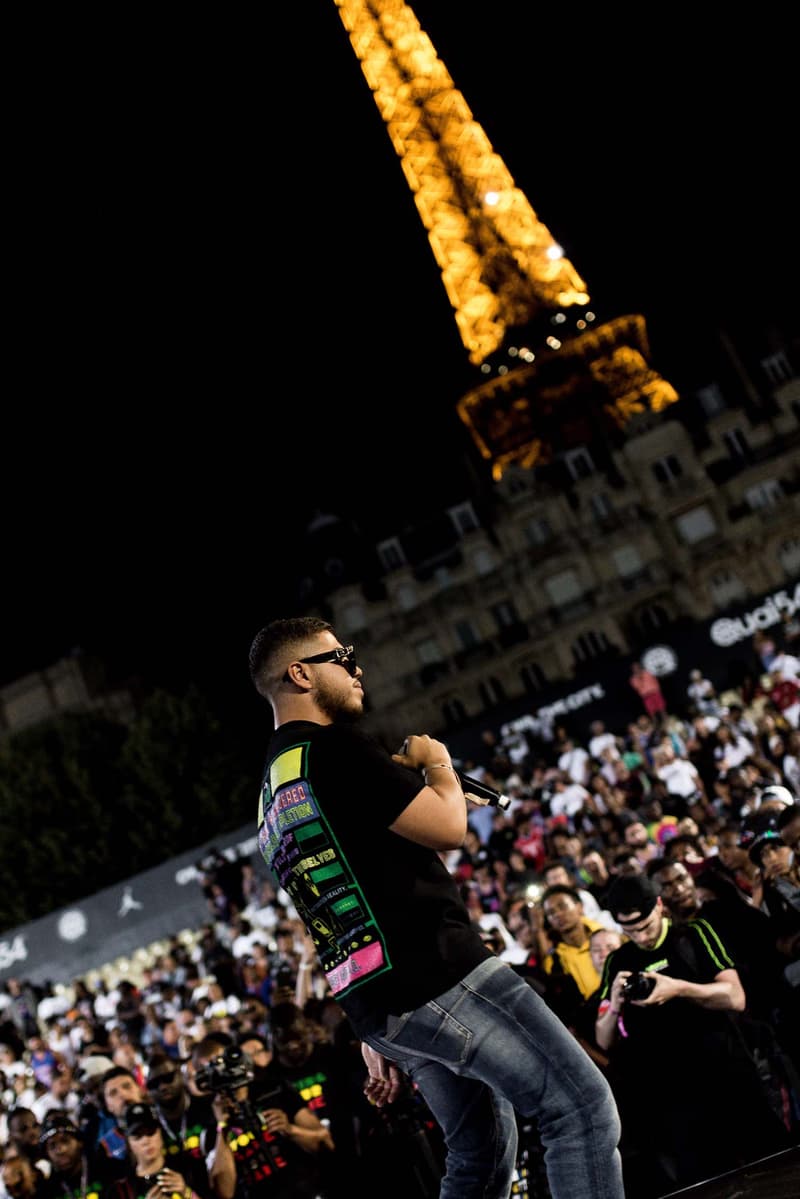 33 of 38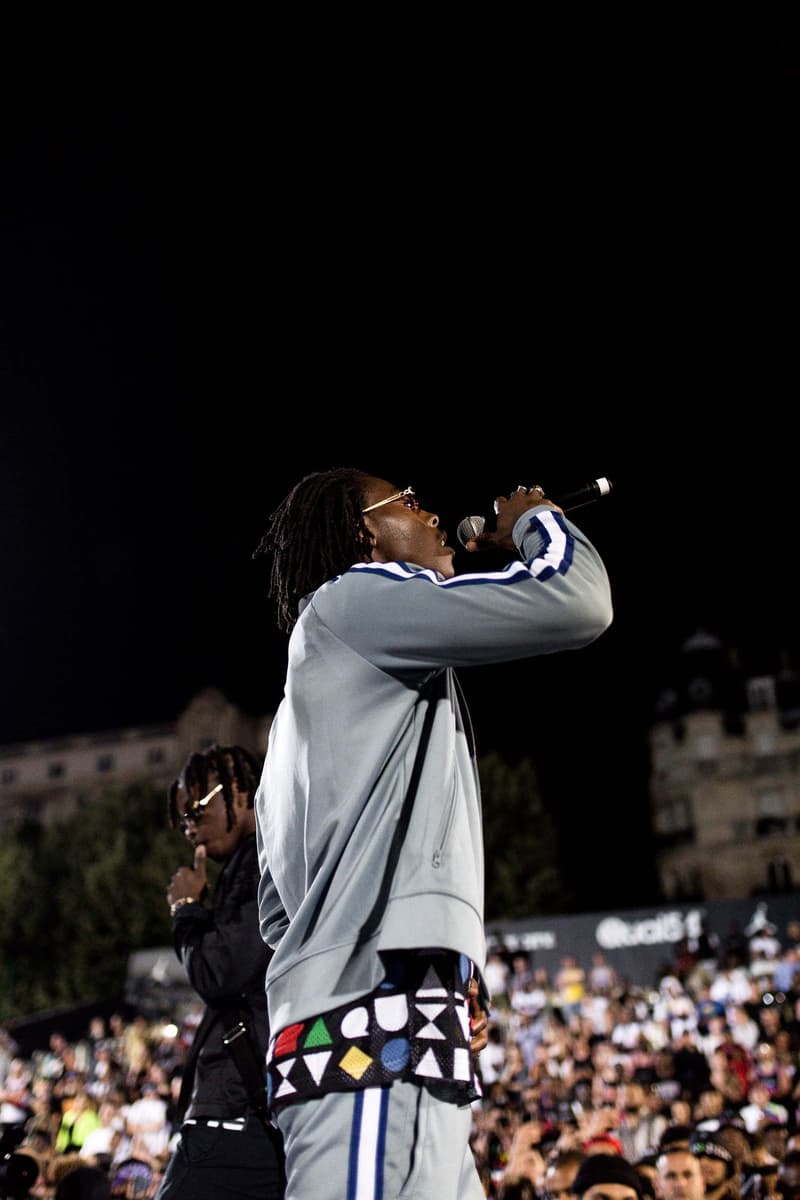 34 of 38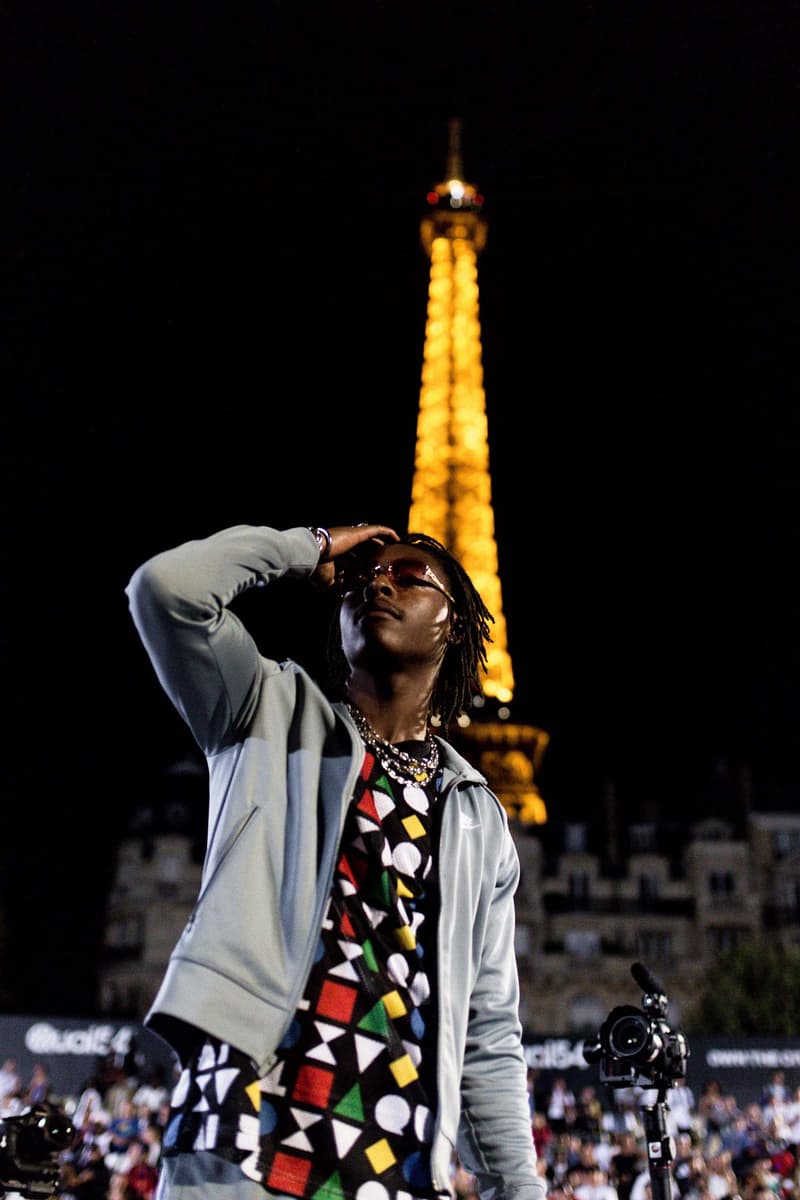 35 of 38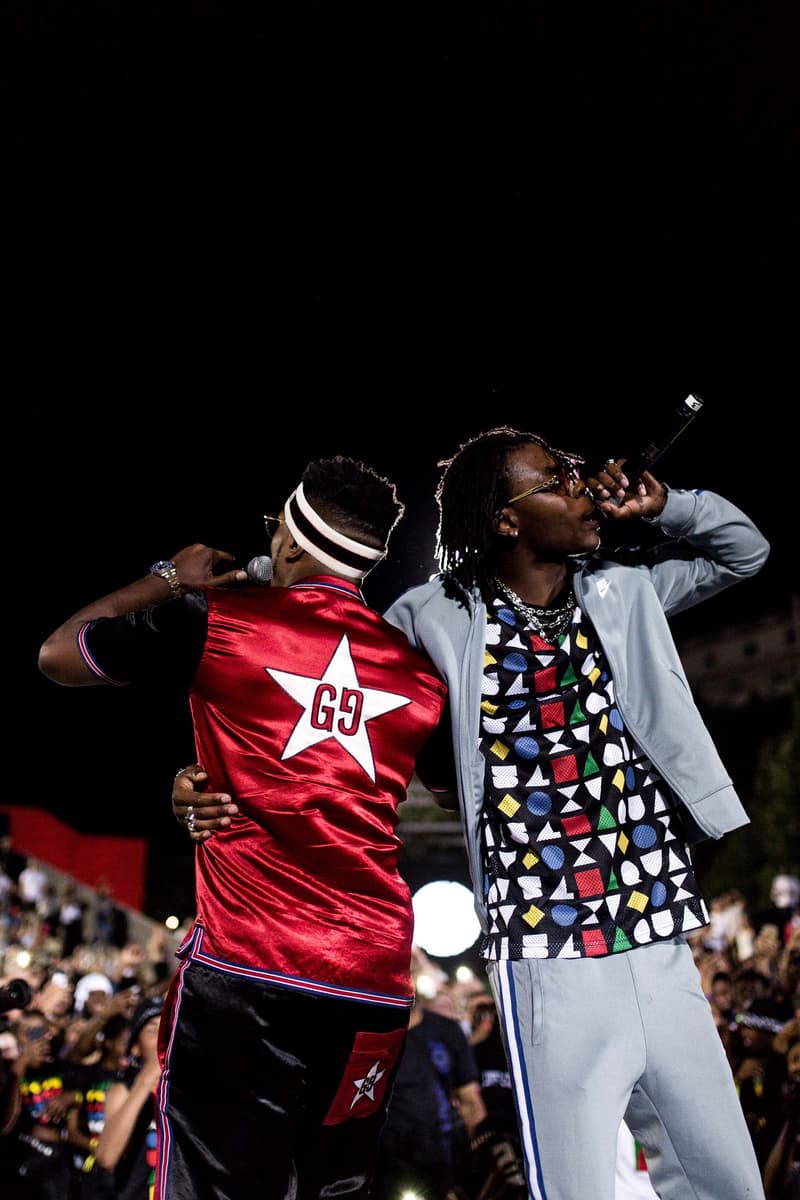 36 of 38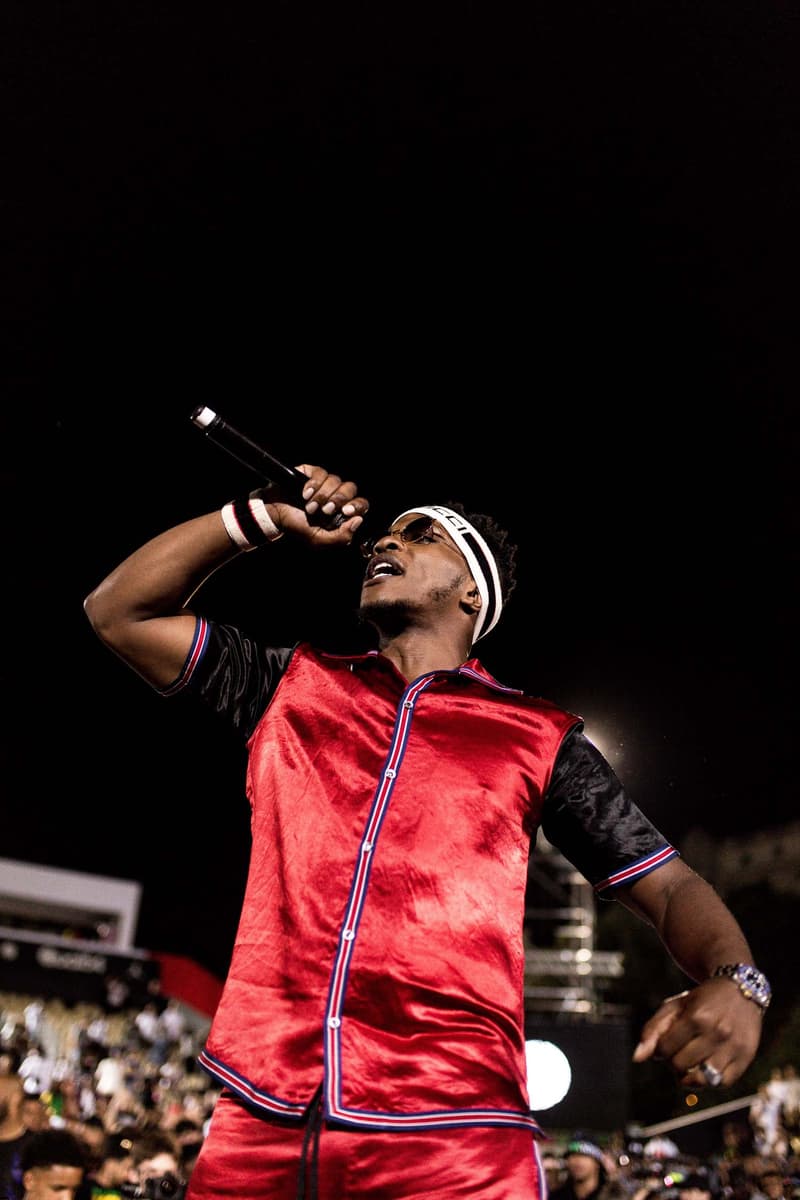 37 of 38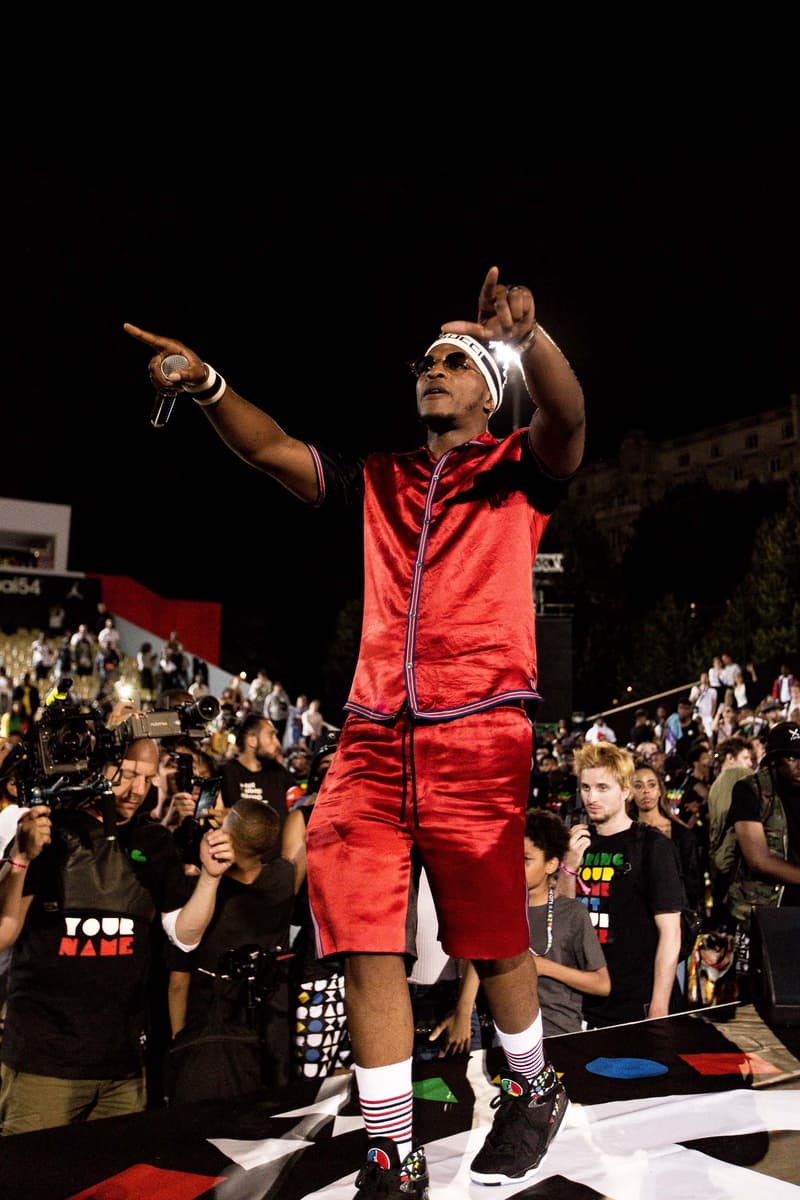 38 of 38
Revivez en photos la première journée du tournoi du Quai 54 près la Tour Eiffel qui réunissait des stars NBA comme Russell Westbrook et Blake Griffin mais aussi Hamza, Niska et Koba LaD.
Ce samedi 22 juin marquait le premier jour du tournoi annuel de streetball du Quai 54. Une nouvelle édition qui prenait ses quartiers au pied de la Tour Eiffel et offrait une vue splendide aux joueurs, célébrités comme OrelSan ou Spike Lee et spectateurs venus profiter du show habillés de la collection imaginée par Jordan pour l'occasion. De 10h du matin à presque minuit, ce sont des centaines de personnes qui se sont amassées dans les tribunes du terrain de basket aménagé pour l'occasion. Tout au long de la journée, 16 équipes internationales se sont affrontées au cours des huitièmes de finale parfois très sérrés, certains s'étant joués à un point près, qui ont vu huit équipes se qualifier pour espérer devenir championne de cette édition 2019 du Quai 54 ce dimanche. Musique hip-hop mixée par une sélection de DJs, spectacles de danse (et notamment un show exceptionnel de Salif et son crew), cadeaux distribués au public ou encore open-mic improvisé ont rythmé cette première journée du Quai 54.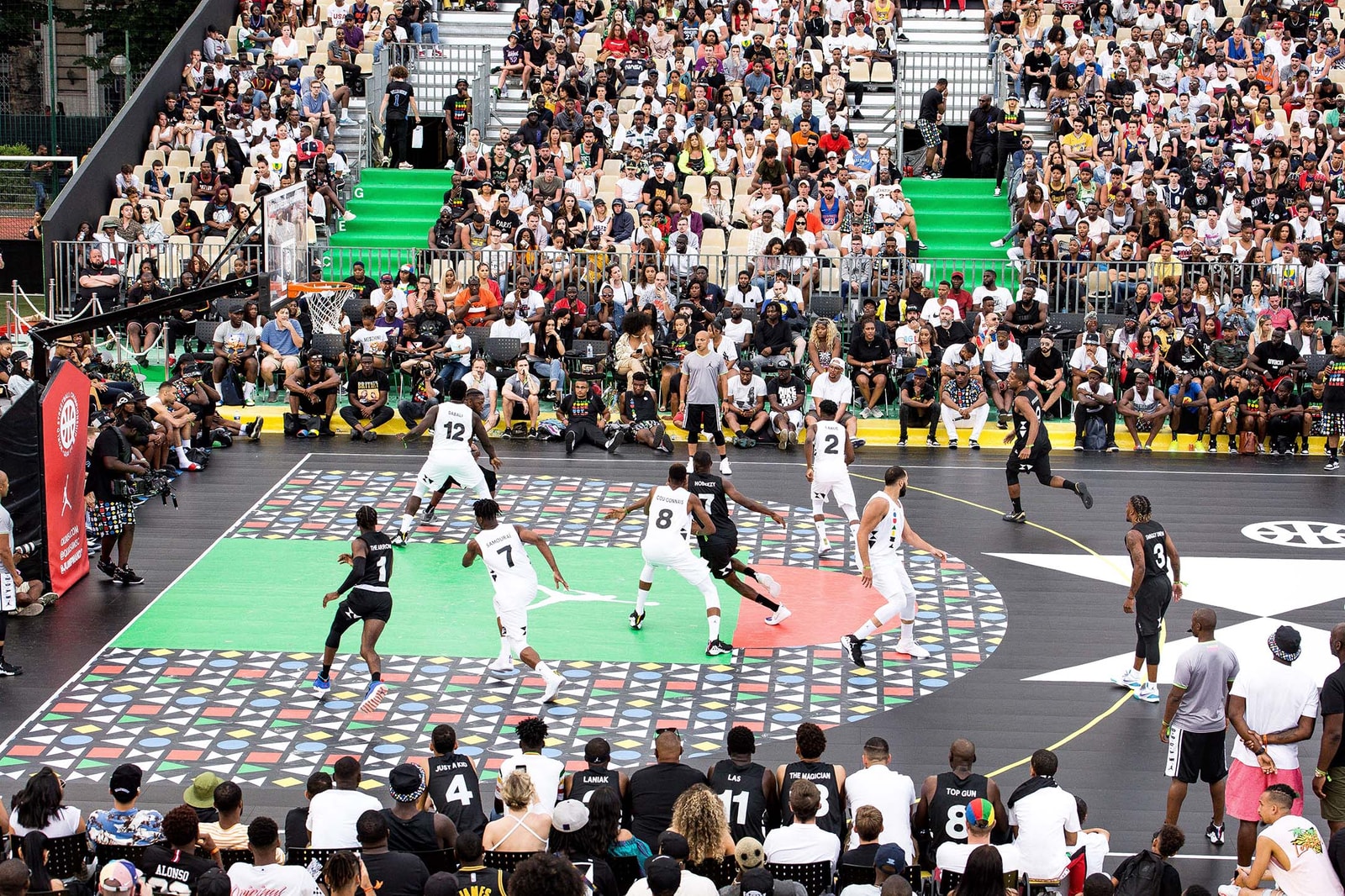 En début de soirée, le rappeur du 113 Mokobé, qui co-animait la soirée tout en humour notamment épaulé par les interventions de Thomas Ngijol, invitait les stars NBA de la Team Jordan à partager quelques mots. Le célèbre Russell Westbrook, le roi du dunk Blake Griffin, le jeune espoir Jayson Tatum, l'une des meilleurs joueuses féminines Maya Moore ou encore Kemba Walker, qui annonçait qu'il jouera au Quai 54 l'an prochain, se sont ainsi avancés tour à tour au centre du terrain pour partager leur expérience de ce Quai 54. Tous se sont dit séduits par cet événement qui réunit le meilleur de la culture basketball et hip-hop. Les joueurs, notamment rejoints par le légendaire réalisateur Spike Lee, ont ensuite pris place à la table en tant que jury du Dunk Contest de cette nouvelle édition, qui réservait de nouveau des paniers impressionnants et des acrobaties spectaculaires. C'est finalement le Portoricain Isaiah Rivera, qui a transpercé le panier après un saut au-dessus de Blake Griffin, qui a remporté cette nouvelle édition.
Le concours a été suivi par les deux derniers huitièmes de finale de la journée avant que, quelques minutes avant 23h, une scène soit installée au milieu du terrain et que les spectateurs s'amassent tout près du plateau pour assister à un show d'une heure environ, réunissant certains des rappeurs les plus appréciés de ces dernières années. En effet, c'est Hamza qui est d'abord venu interpréter "La Sauce" ou "Life", avant de laisser sa place à Koba LaD qui est venu remuer ses locks sur scène. Le rappeur du Bat 7 a ensuite été rejoint par le "Charo" Niska, tout en Gucci, pour faire trembler une dernière fois la scène du Quai 54 dans une soirée que les spectateurs ont quittée un sourire aux lèvres et des souvenirs plein la tête.
Découvrez ci-dessus nos images exclusives de cette première journée du Quai 54, et restez connectés sur notre Instagram pour suivre la fin de l'événement ce dimanche.