RUPTURE dévoile sa collection Printemps/Été 2019 inspirée par la culture rave
Les pièces sont déjà disponibles.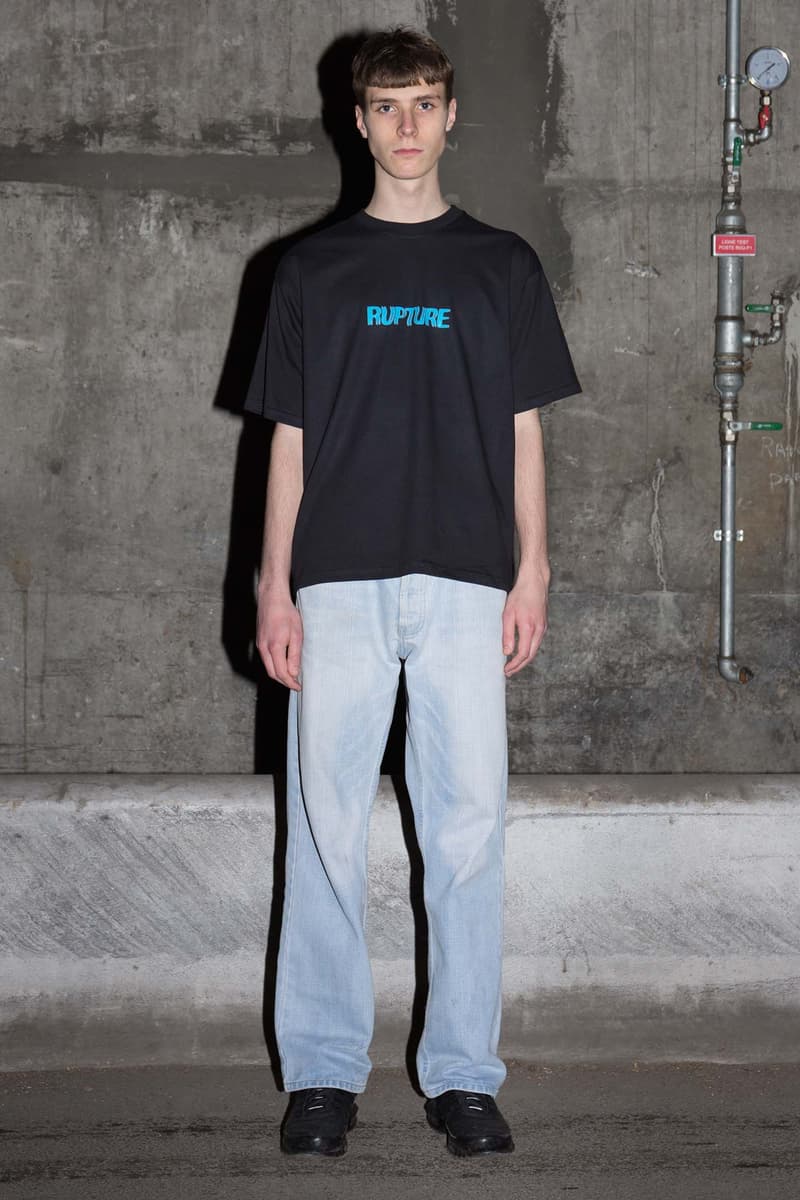 1 of 13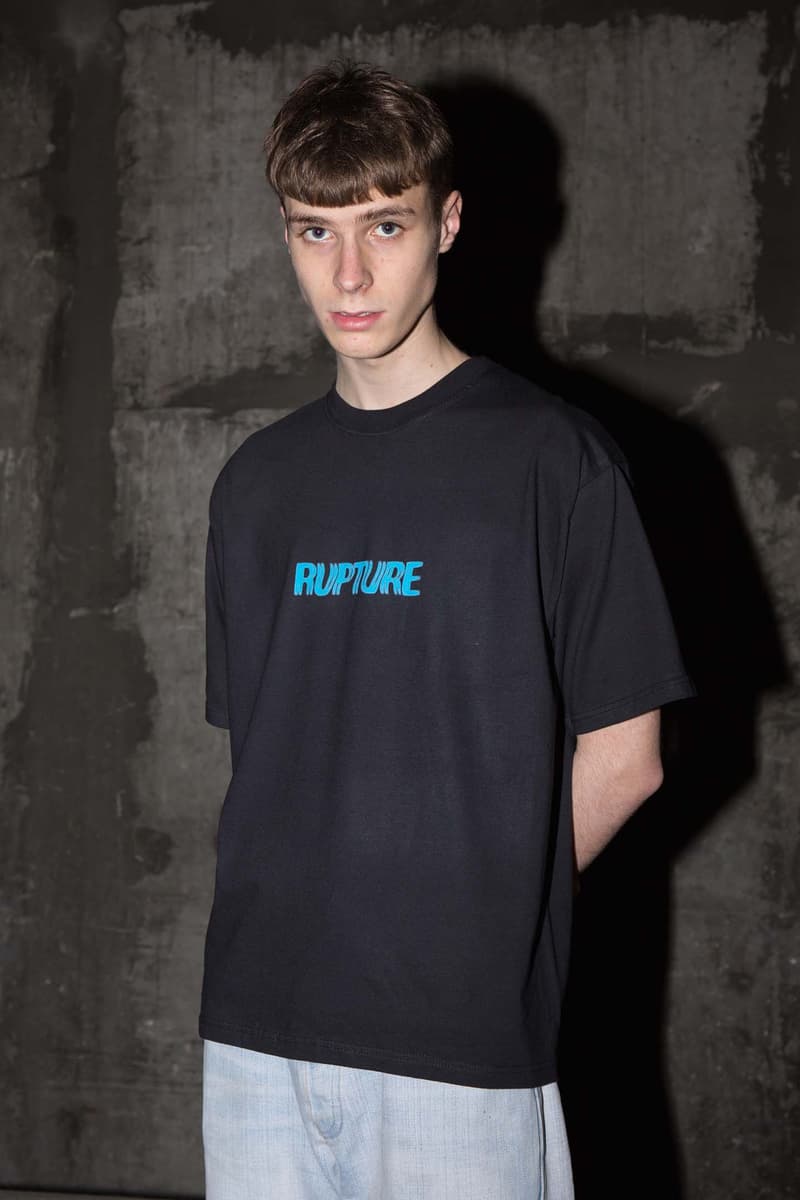 2 of 13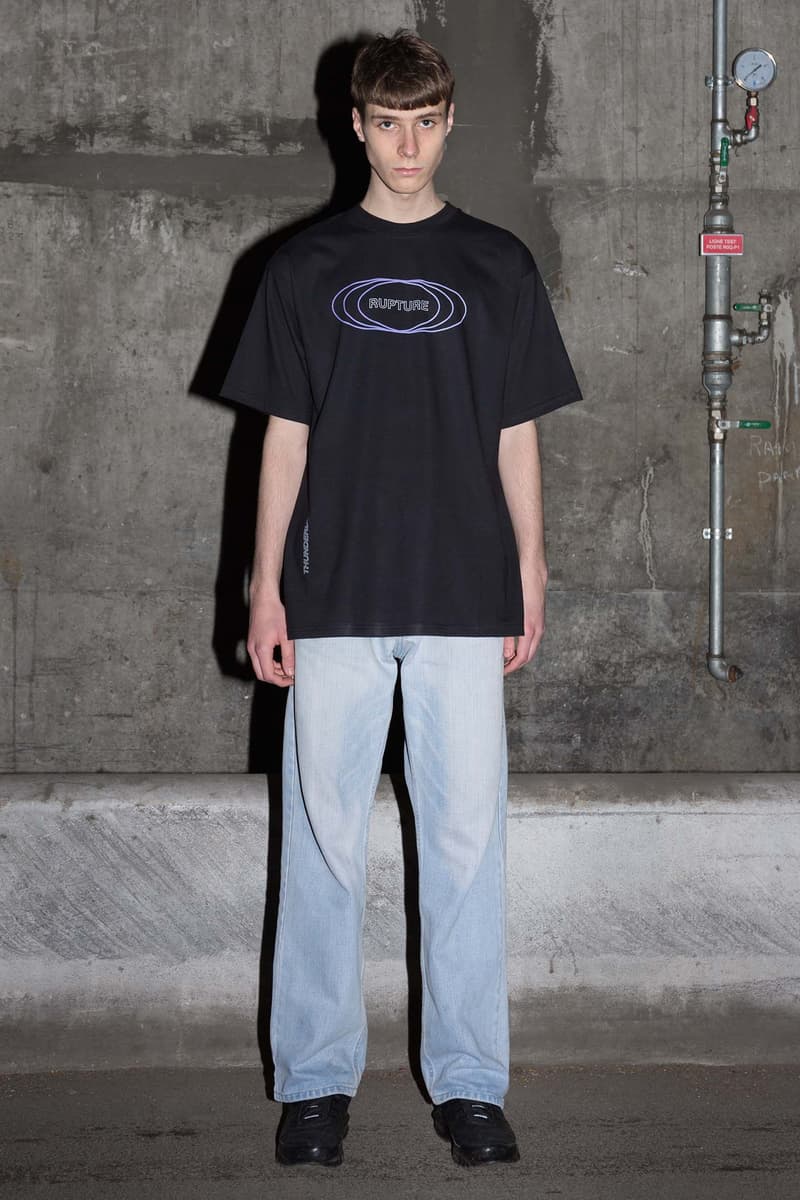 3 of 13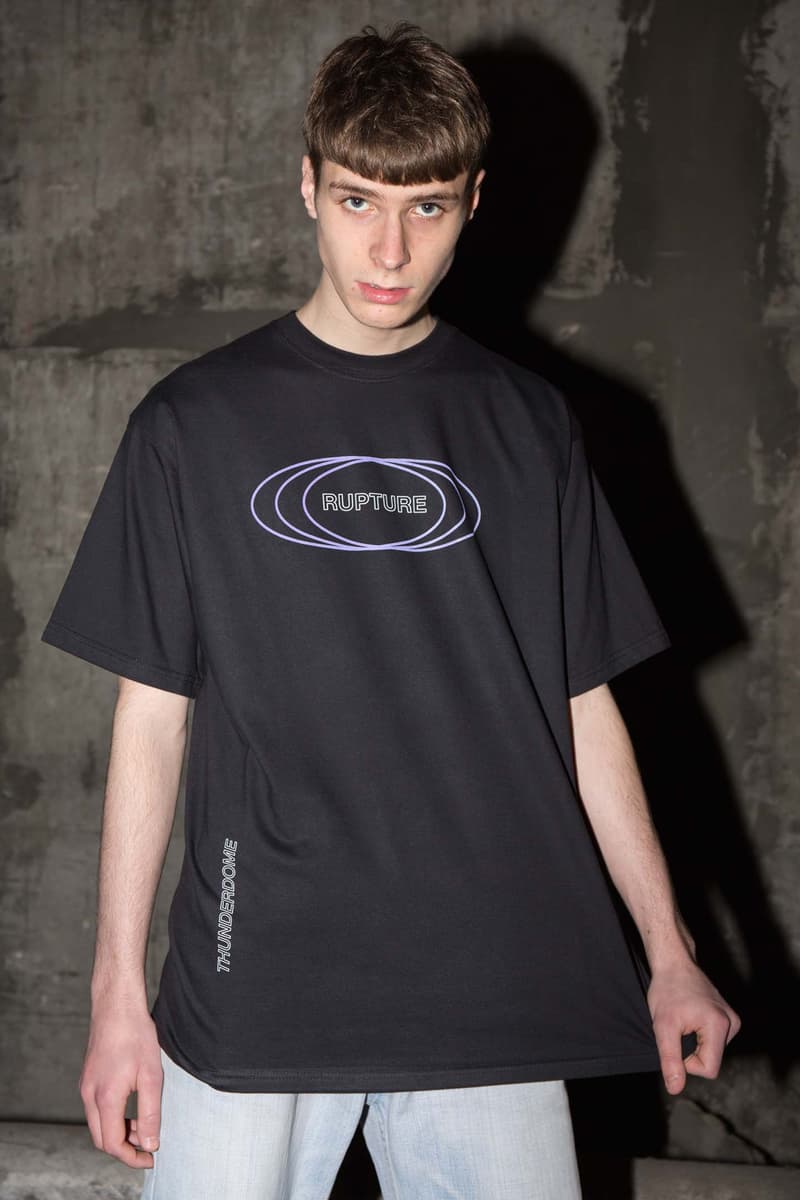 4 of 13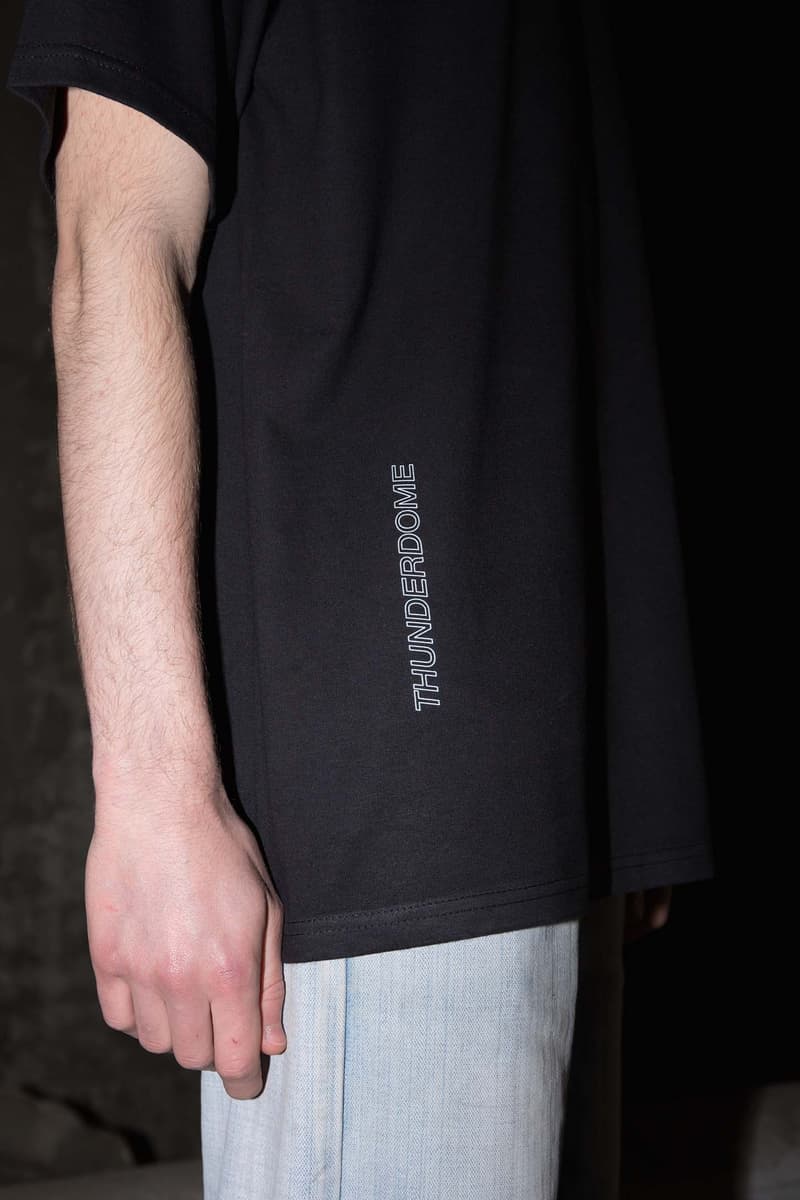 5 of 13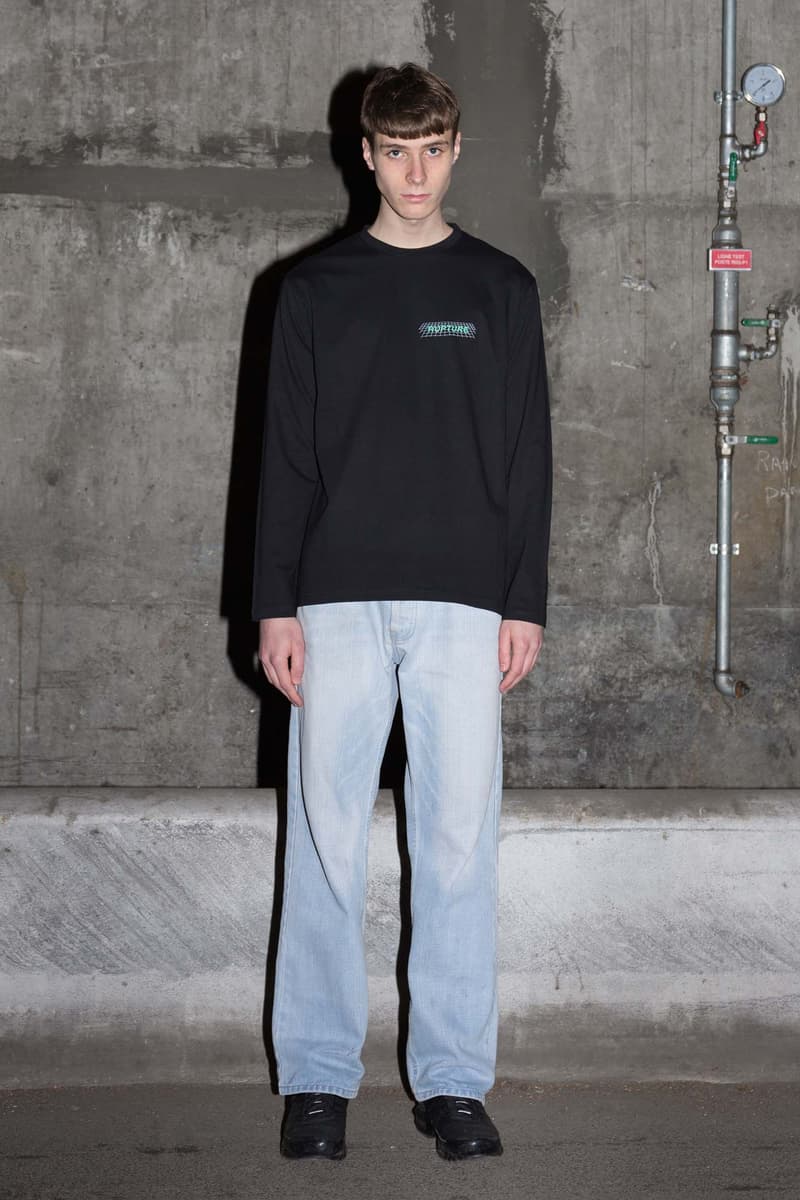 6 of 13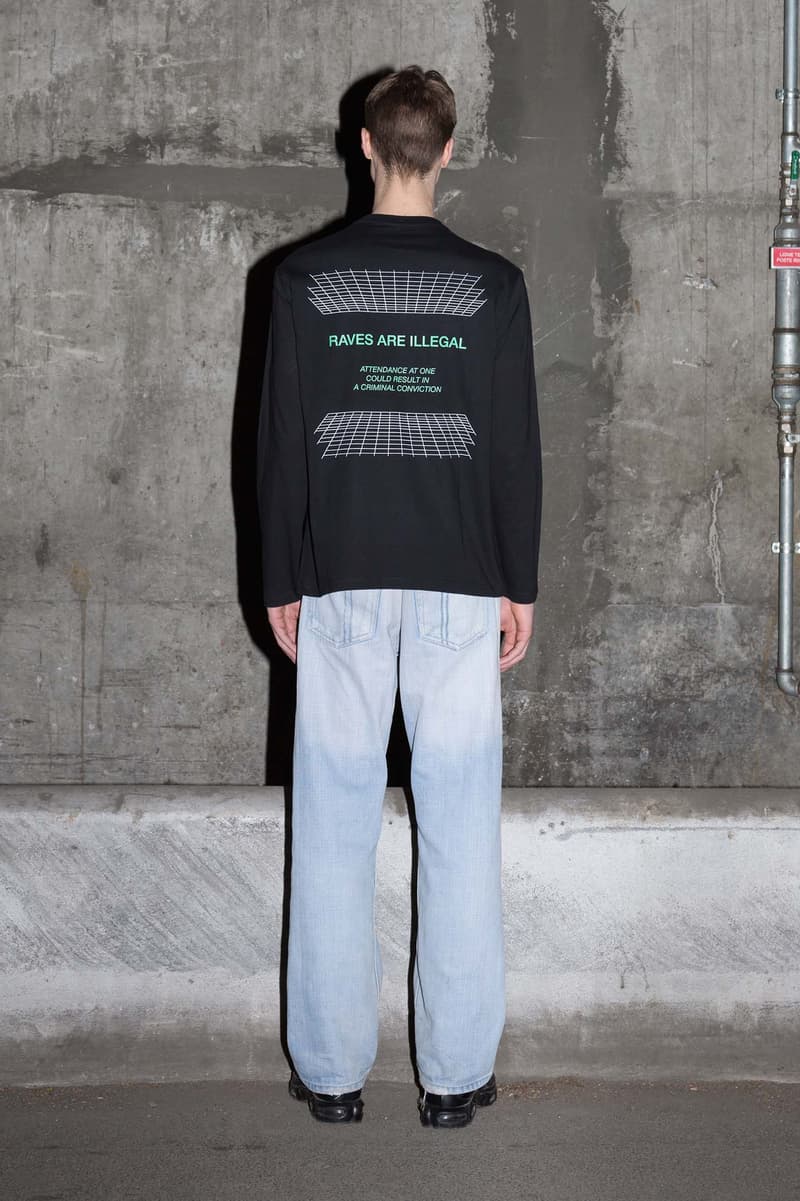 7 of 13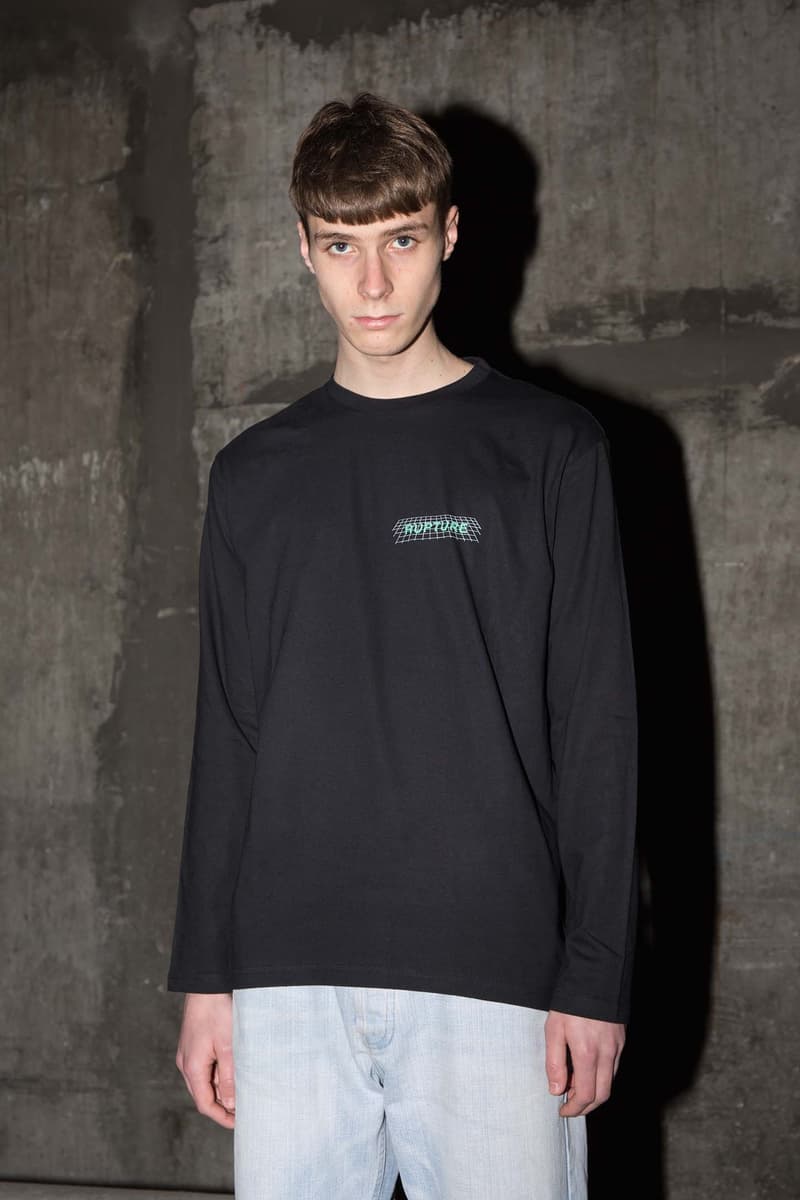 8 of 13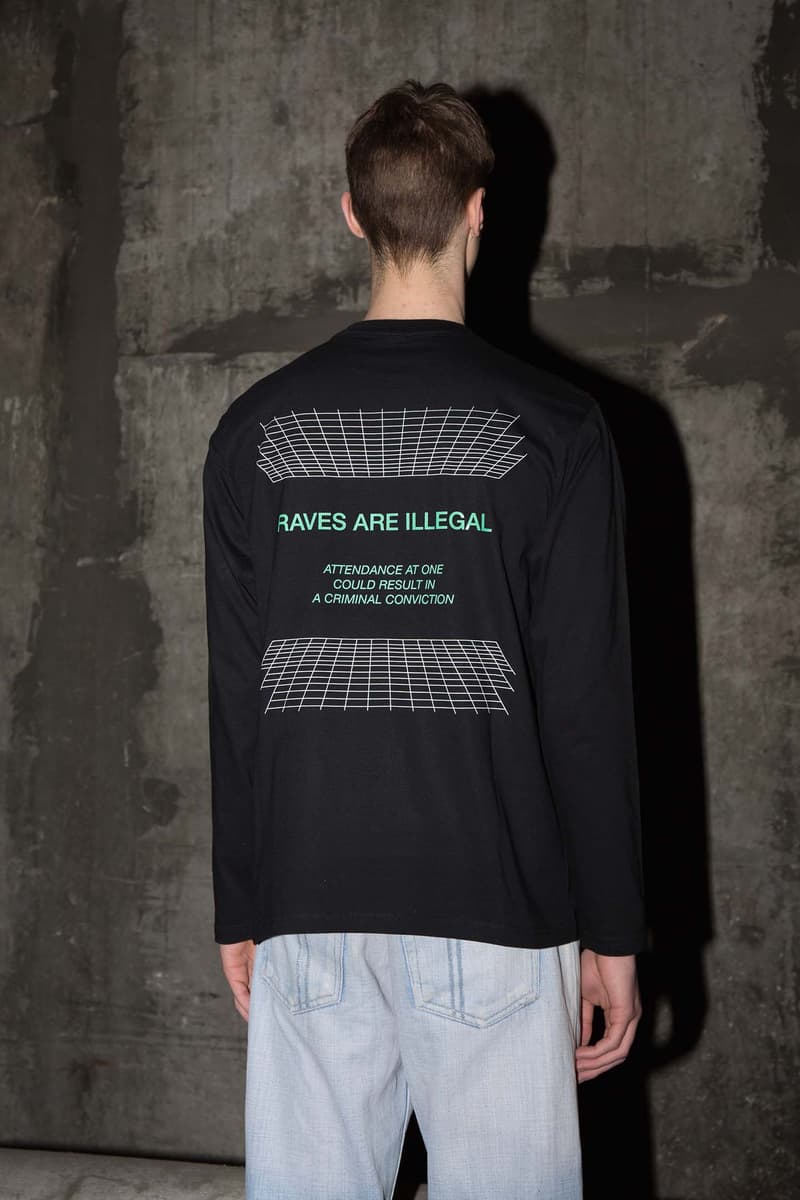 9 of 13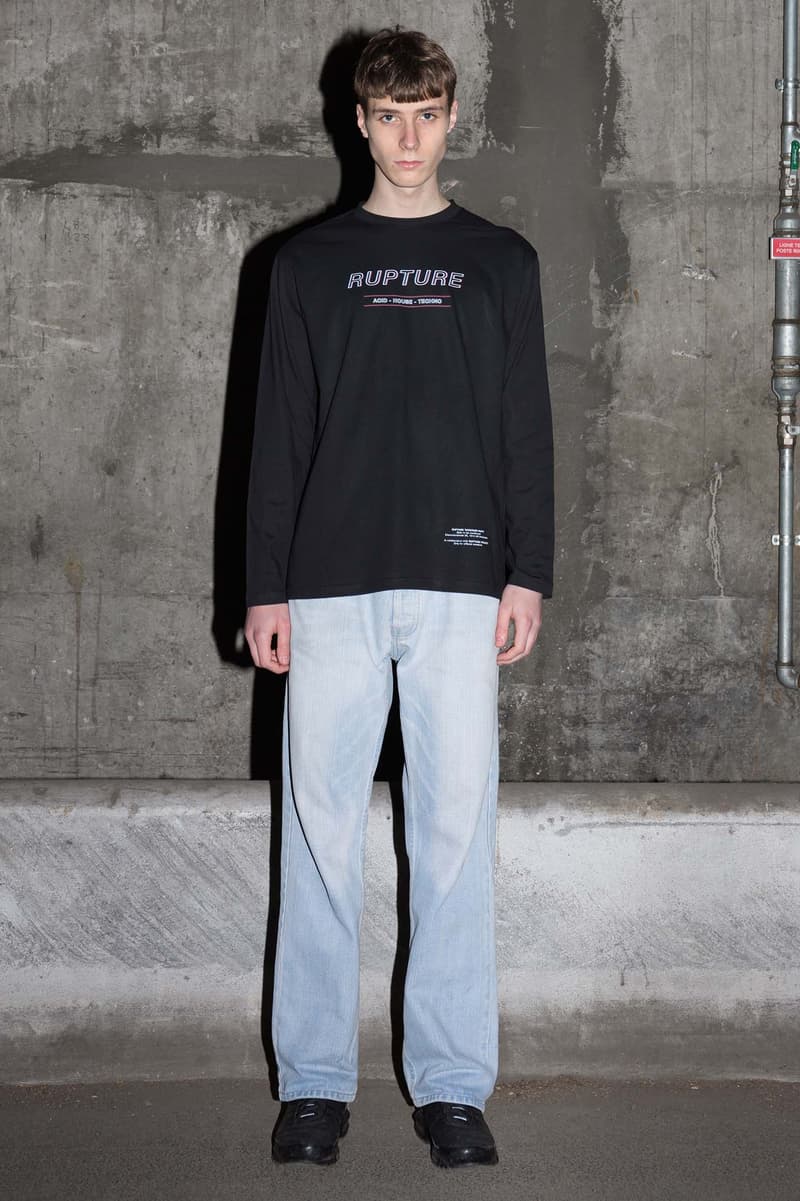 10 of 13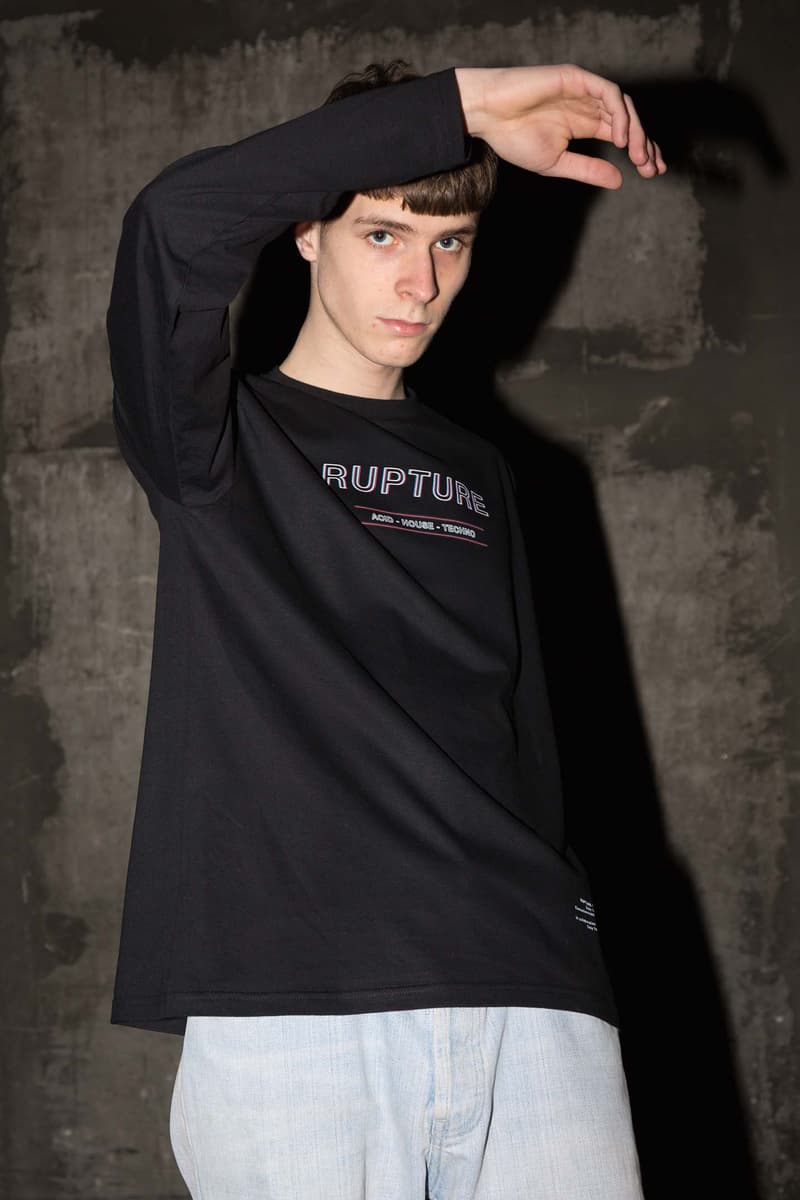 11 of 13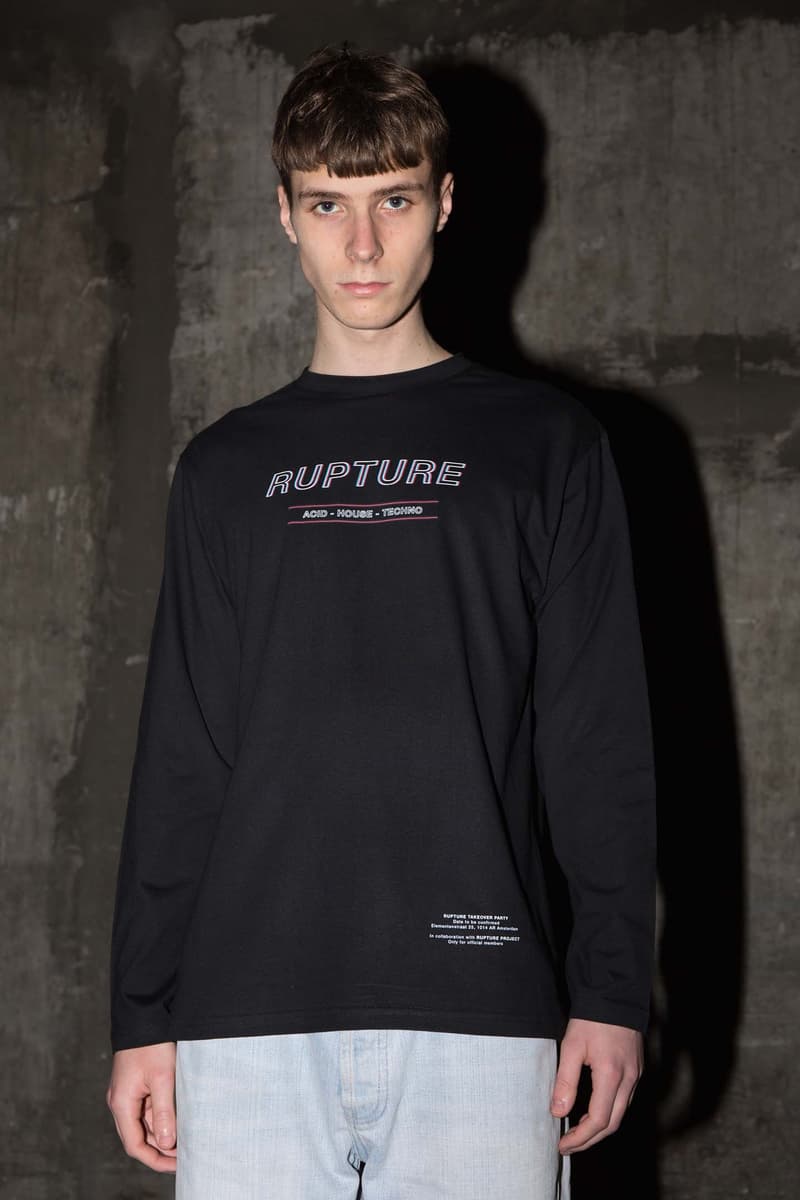 12 of 13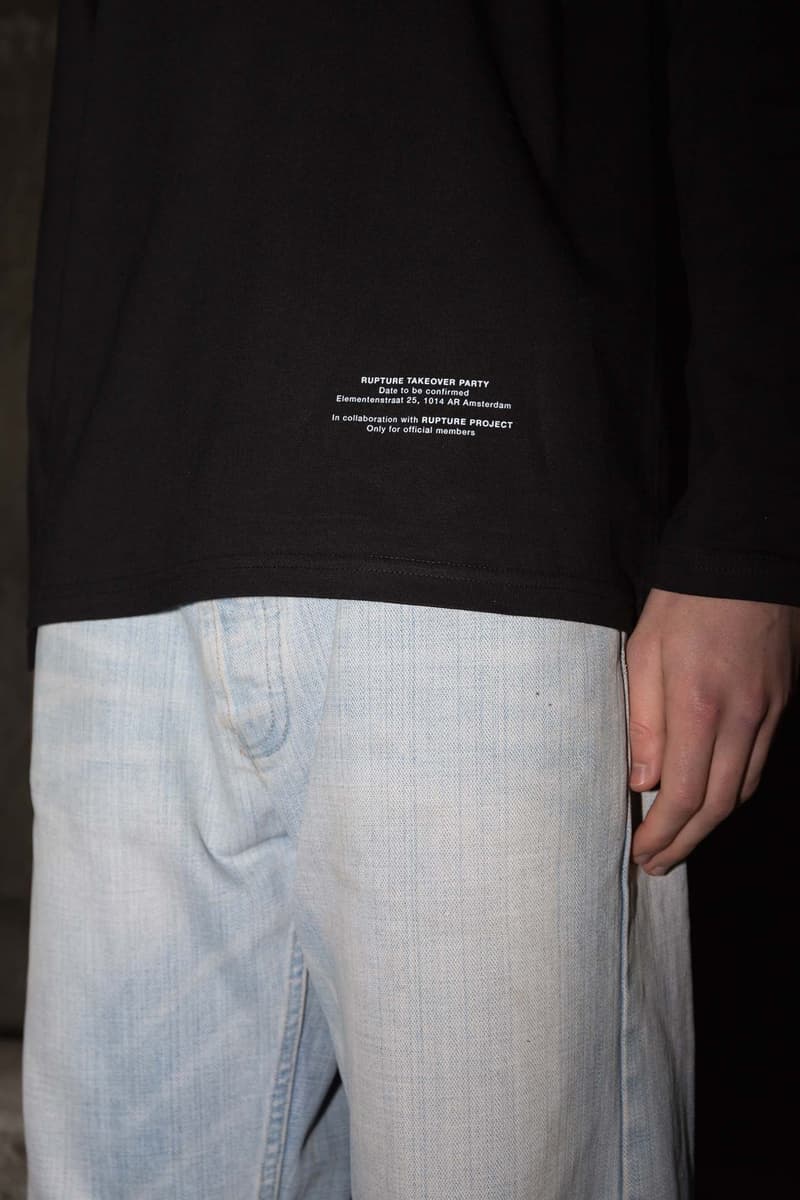 13 of 13
Le label français RUPTURE dévoile le lookbook de sa nouvelle collection Printemps/Été 2019 qui réunit le streetwear et la culture rave.
Quelques semaines après avoir droppé les nouvelles pièces de sa collection permanente, RUPTURE présente sa nouvelle collection imaginée pour la saison Printemps/Été 2019. Un vestiaire qui réunit le streetwear et l'esthétique sobre de la marque française à la culture rave et techno qui a vue le jour dans les années 90 aux Pays-Bas. Le designer Felix Renout réunit ainsi son amour pour Paris et son pays natal des Pays-Bas dans une collection qui rend hommage à cette sous-culture de la rave appelée "Gabber". Un vestiaire où se dévoilent quatre t-shirts de couleur noir, caractéristique de RUPTURE, sur lesquels sont apposés différents visuels détournant le nom du label, des logos floutés ou encore des imprimés "Raves are illegal" et "Acid, House, Techno" dans des coloris flashy comme le violet, le vert ou le bleu qui rappelent la culture techno.
Découvrez ci-dessus le lookbook la nouvelle collection de RUPTURE, disponible dès maintenant sur leur site.
RUPTURE fait partie des 10 marques streetwear françaises que nous invitions à suivre en 2019.