Le designer Mr. Bailey imagine une sneaker inspirée par une œuvre de Takashi Murakami et Pharrell Williams
Une sculpture dévoilée en 2009.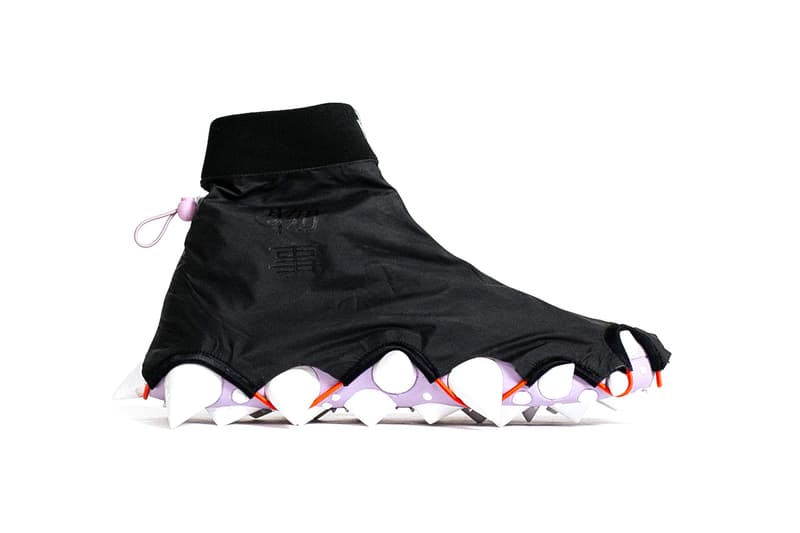 1 of 9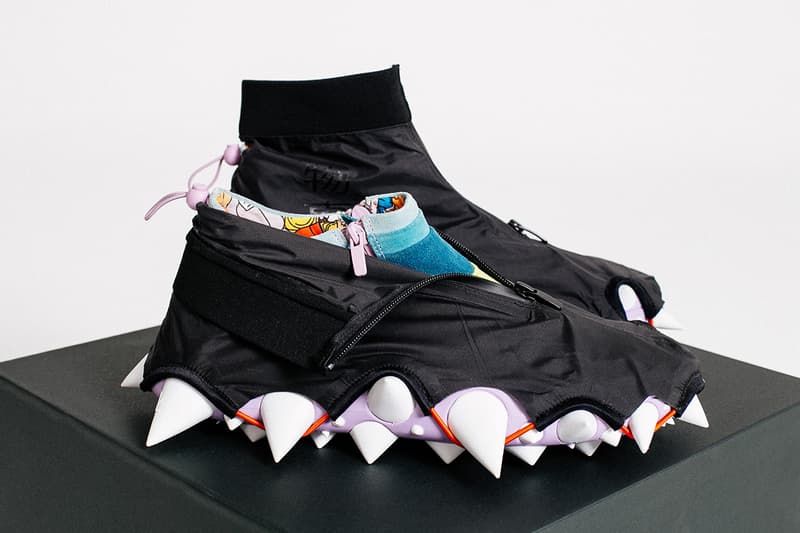 2 of 9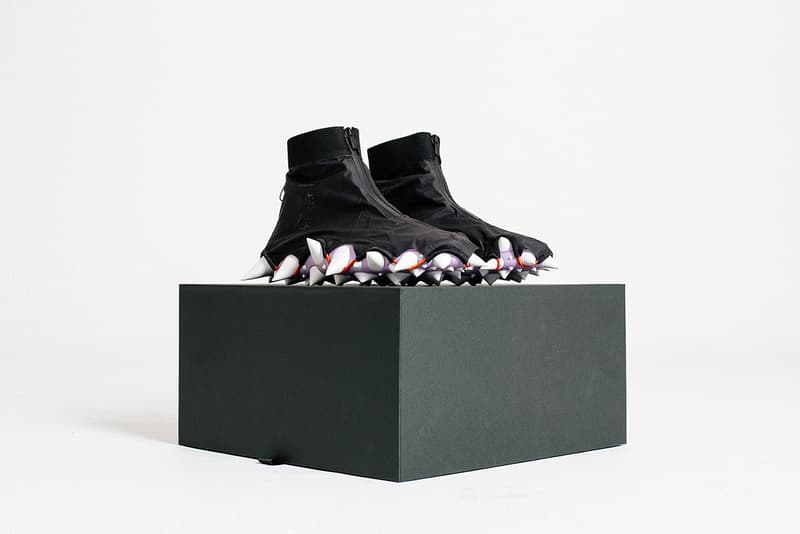 3 of 9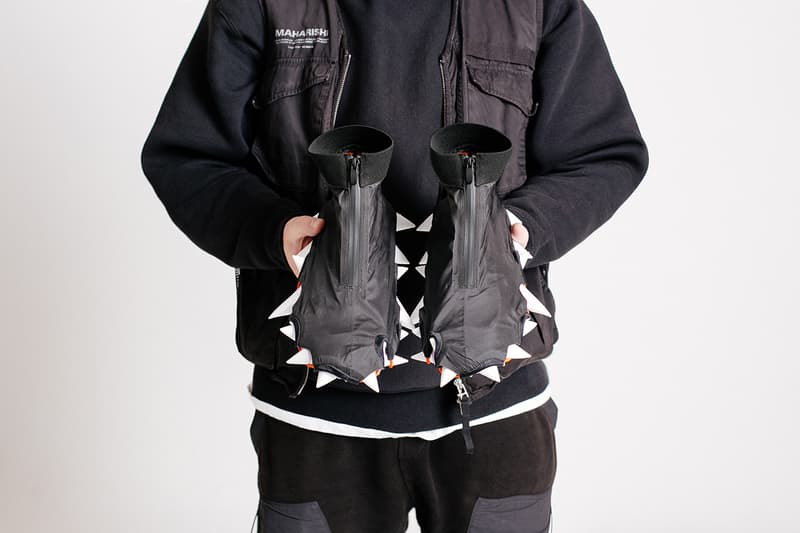 4 of 9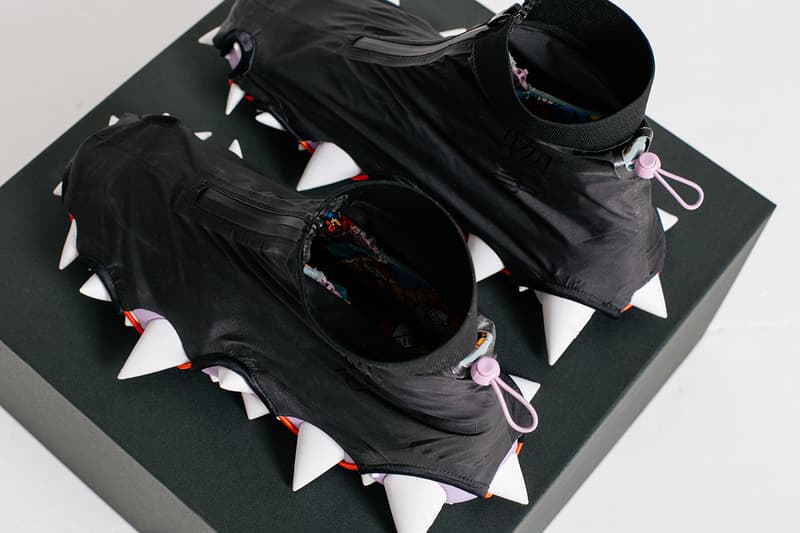 5 of 9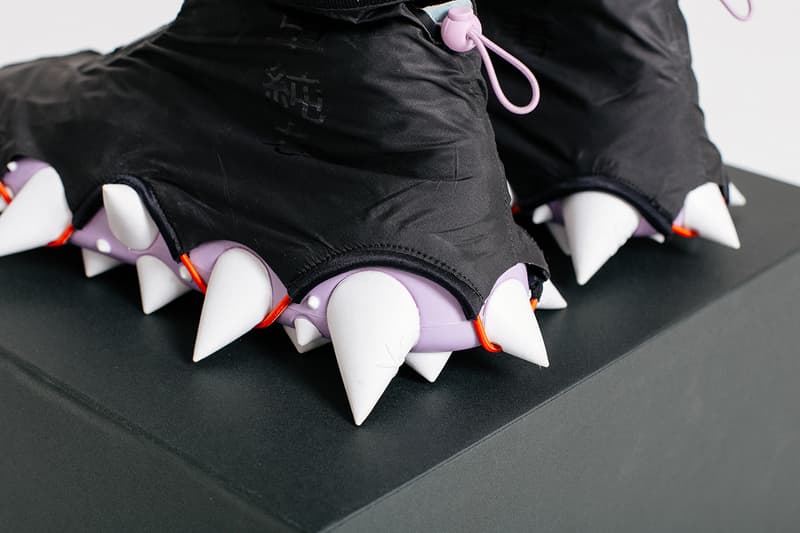 6 of 9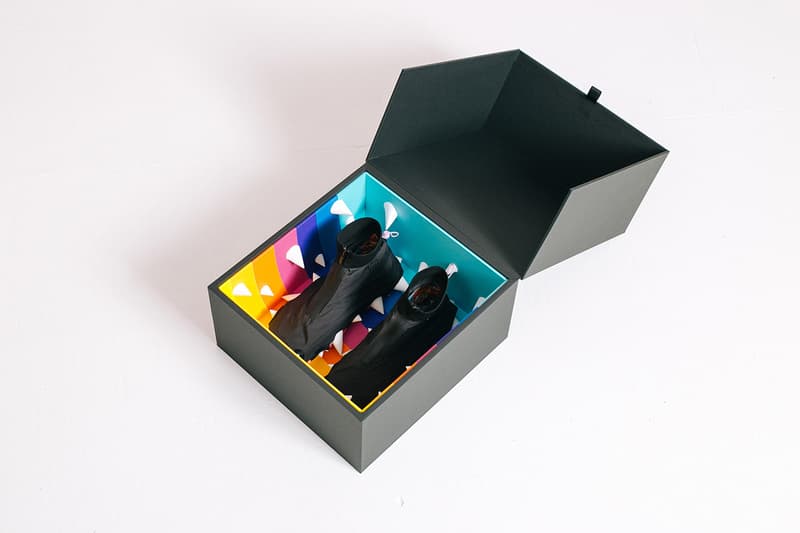 7 of 9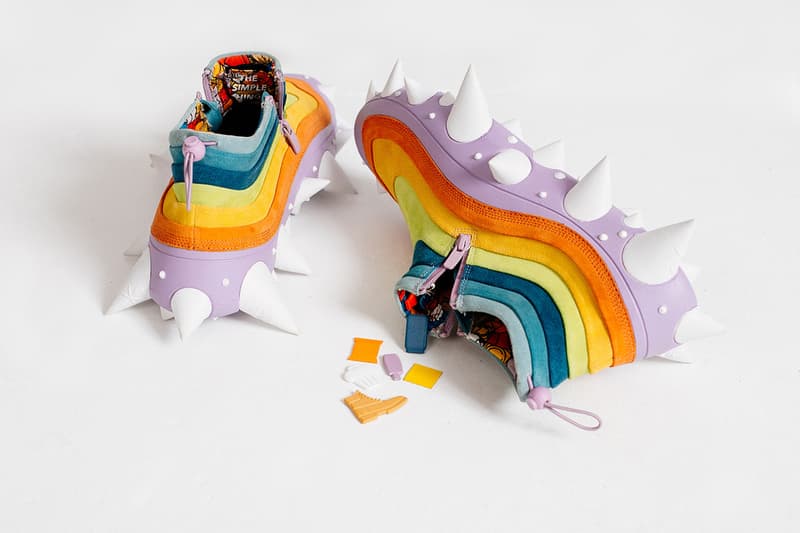 8 of 9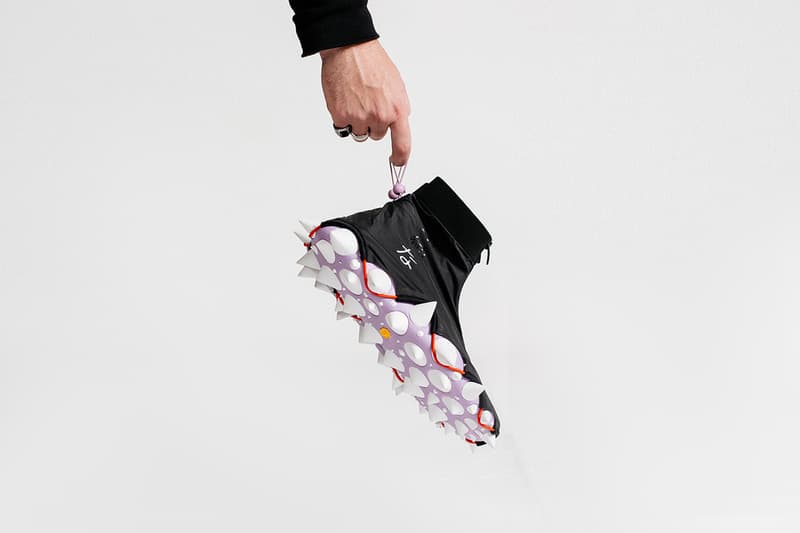 9 of 9
Takashi Murakami a récemment été apercu chaussé d'une paire de sneakers imaginée par le designer spécialisé dans le footwear Mr.Bailey . Une basket confectionnée en édition limitée à trois exemplaires inspirée par l'œuvre "The Simple Things" de l'artiste japonais.
Dévoilée en 2009 et récemment estimée à plusieurs millions de dollars lors d'une vente aux enchères chez Christie's, la sculpture est une réinterprétation du personnage Mr. DOB de Takashi Murakami en collaboration avec Pharrell Williams. L'artiste américain choisissait pour l'occasion sept objets du quotidien qui trouvent leur place dans la bouche colorée aux dents surdimensionnées du personnage.
Le designer anglais Mr. Bailey puise son inspiration dans cette œuvre collaborative pour imaginer une sneaker habillée d'un arc-en-ciel de couleurs allant du lilas au bleu en passant par le orange, le jaune ou le turquoise que l'on retrouve dans la bouche de la sculpture. Un upper aux couleurs éclatantes qui peut être recouvert par un empiècement noir détacheable rappelant l'extérieur du personnage.
De plus, les dents pointues de "The Simple Things" inspirent les empiècements blancs qui affublent la semelle équipée des technologies EVA et Vibram. L'intérieur de la basket est habillé d'un motif kaleidoscopique rappelant l'intérieur de la sculpture. Enfin, les sept objets du quotidien choisis par Pharrell sont imprimés en versions miniatures 3D et placés dans la languette de chaque sneakers.
Découvrez ci-dessus les images de cette sneaker imaginée par Mr. Bailey inspirée par l'œuvre "The Simple Things" de Takashi Murakami.
Dans notre actualité, Virgil Abloh dévoile les premières œuvres de sa future exposition à Paris.