Voici le box logo tee Supreme célébrant l'ouverture de sa boutique de San Francisco
"Beautiful place with beautiful people".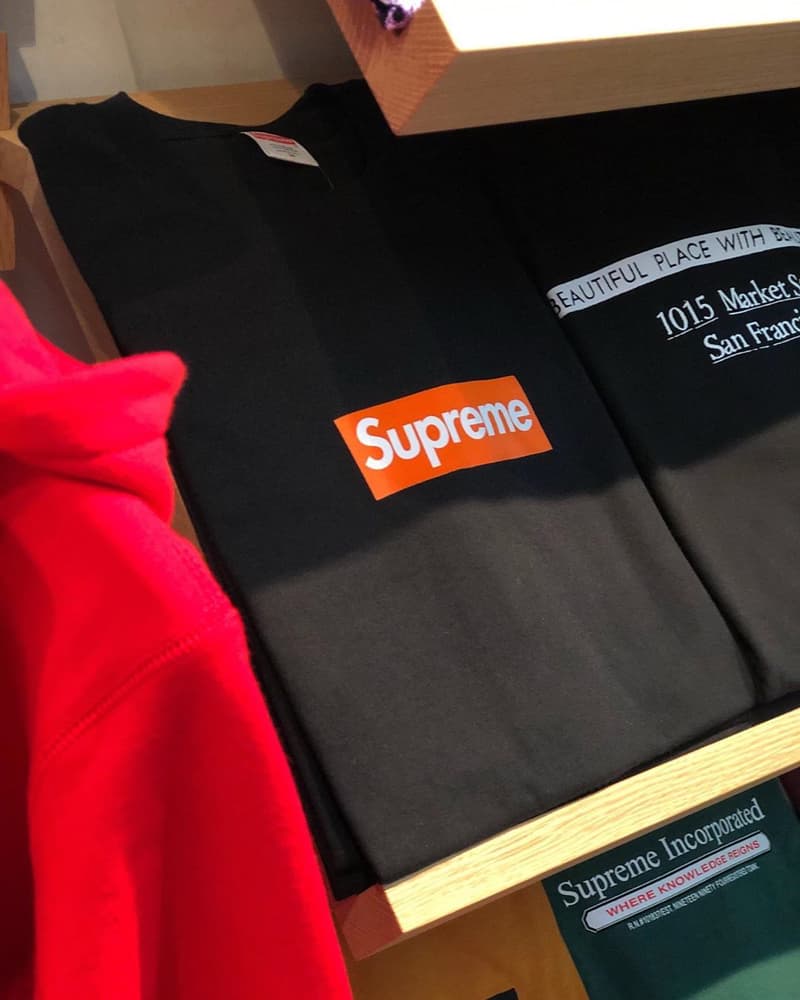 1 of 2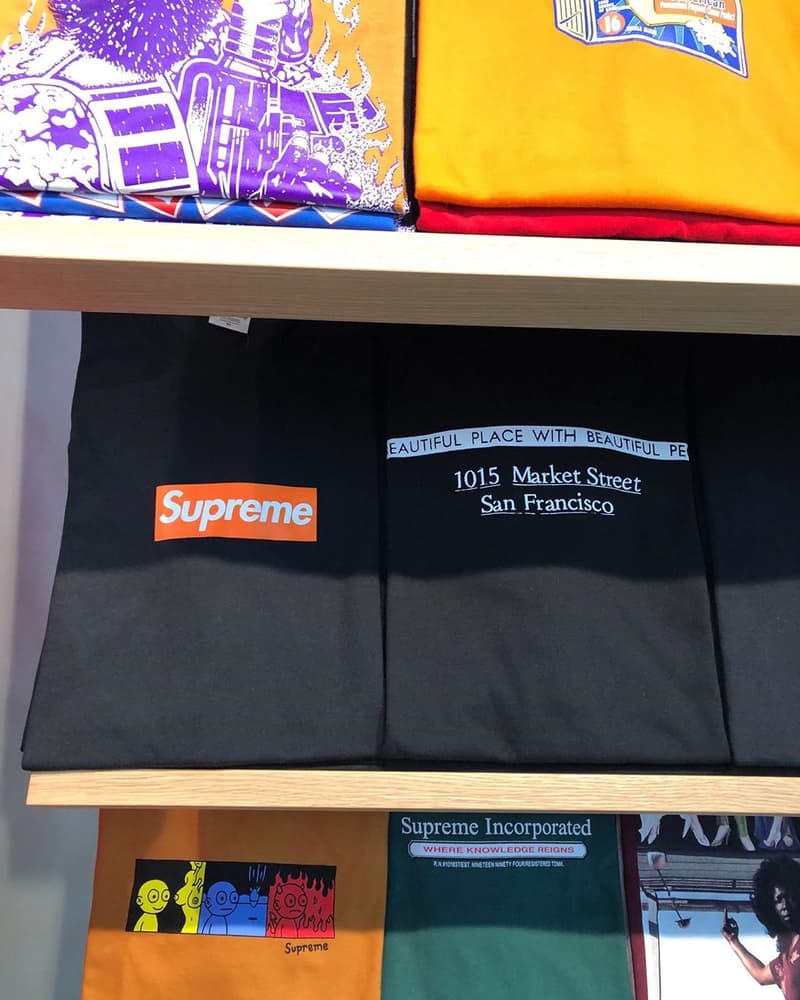 2 of 2
Supreme ouvre ce jeudi sa toute nouvelle boutique, la 12e, du côté de San Francisco. Dans la foulée des images de l'espace, on tient les visuels du box logo tee imaginé pour l'occasion.
Comme il est de coutume lors de ses openings, la marque new-yorkaise a en effet élaboré un t-shirt exclusif. Pour San Francisco, le box logo revêt une couleur orange sur fond noir, tandis que la mention "Beautiful place with beautiful people" est floquée au dos avec l'adresse complète du store.
Jetez un oeil à cette pièce ci-dessus, et notez qu'elle ne sera donc disponible qu'au nouveau shop. Si vous l'avez manqué, découvrez du reste le drop hebdomadaire de Supreme.