L'Intégralité Des Skates Supreme Mis Aux Enchères Par Sotheby's
Une collection de rêve pour les fans de la marque.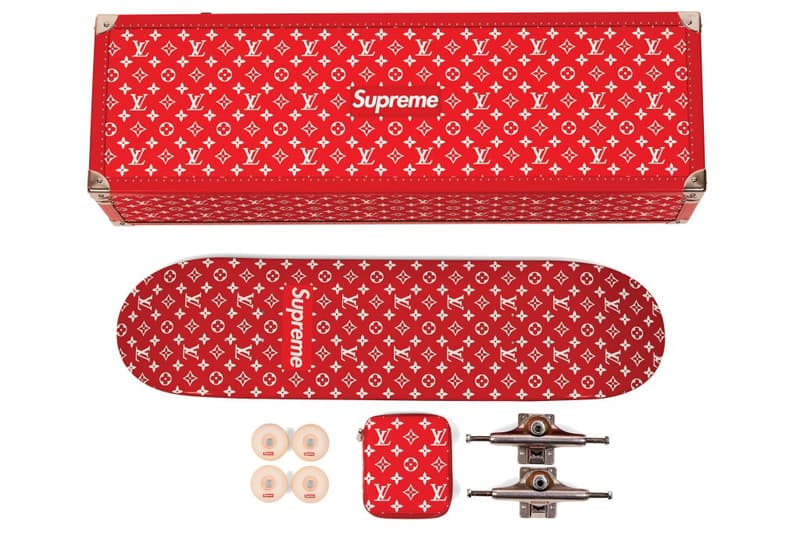 1 of 6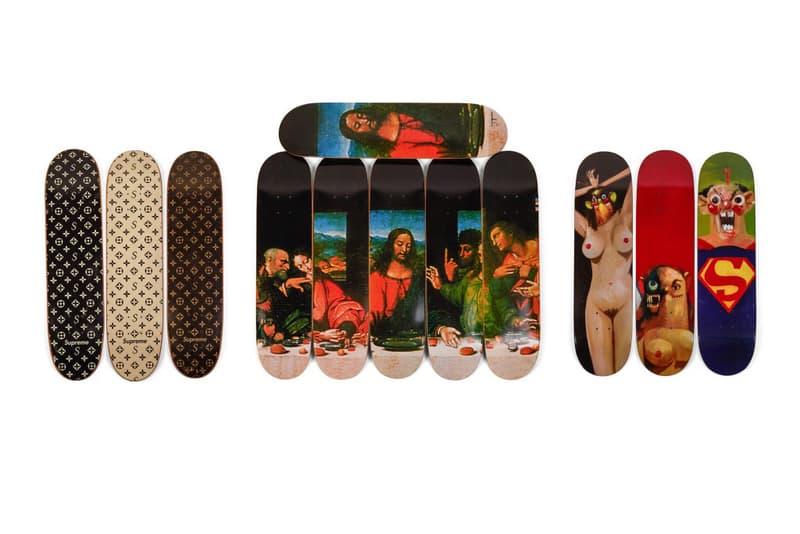 2 of 6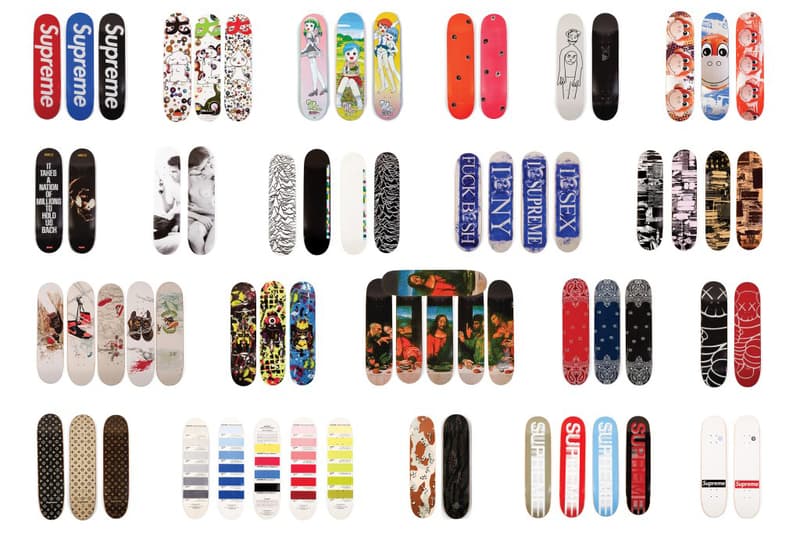 3 of 6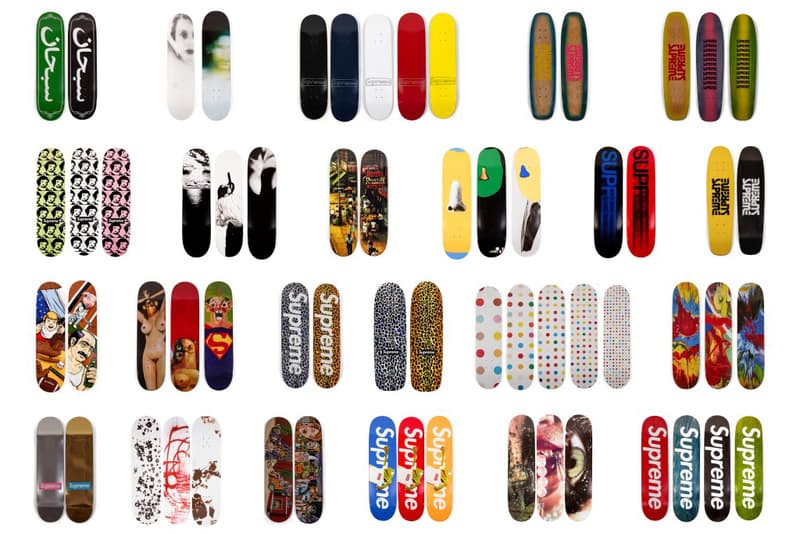 4 of 6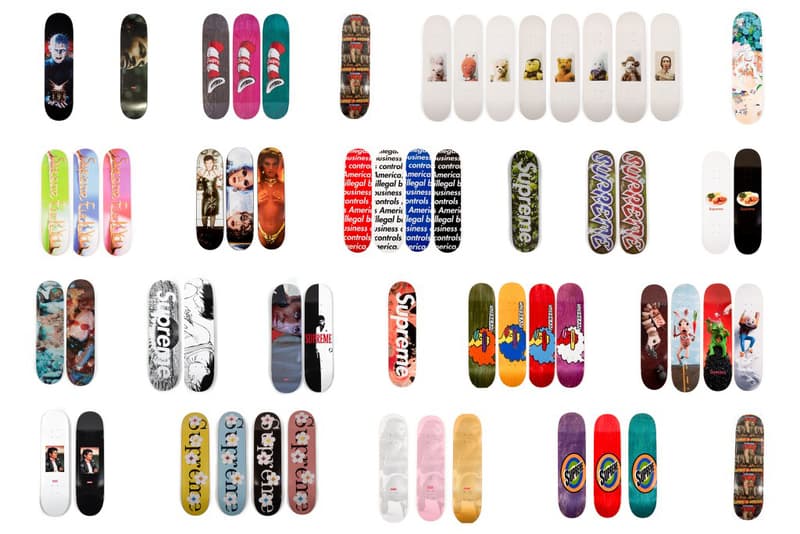 5 of 6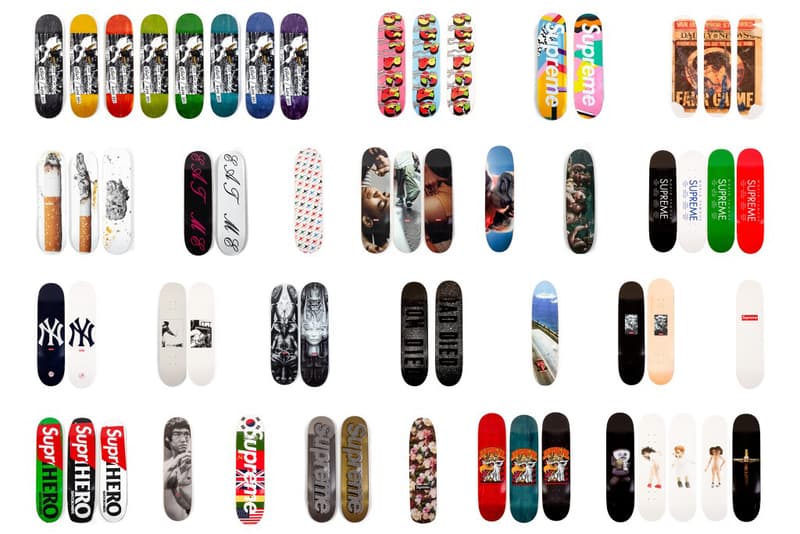 6 of 6
L'intégralité des skates Supreme est mis aux enchères en ligne par la maison Sotheby's. Une collection unique pour les fans de la marque new-yorkaise.
Si Supreme est désormais l'une des marques de streetwear les plus appréciées au monde, le label a originellement été fondé pour les amateurs de skate. En toute logique, la marque new-yorkaise a donc sorti de nombreuses planches de skate au fil des années en s'associant notamment à des artistes comme KAWS et Ryan McGuiness ou plus récemment à la maison française Louis Vuitton. Ces collaborations iconiques se retrouvent dans la collection complète des skates Supreme réunie par un passionné et mise aux enchères dès aujourd'hui par la compagnie de vente aux enchères Sotheby's. Alors que le label créé par James Jebbia fête ses 25 ans en 2019,  les 248 planches dévoilées par Supreme lors de ces dernières années seront donc vendues aux enchères pour un prix estimé entre 800,000 et 1,2 million de dollars.
Les enchères en ligne pour l'intégralité des skates Supreme se dérouleront jusqu'au 25 janvier prochain. Retrouvez la liste complète des planches de la collection sur le site de Sotheby's, et restez connectés pour plus d'informations. Dans notre actualité, jetez-un œil aux meilleurs street style du Pitti Uomo.