La Presse Célèbre Le Titre De Champion Du Monde Des Bleus
Frissons garantis.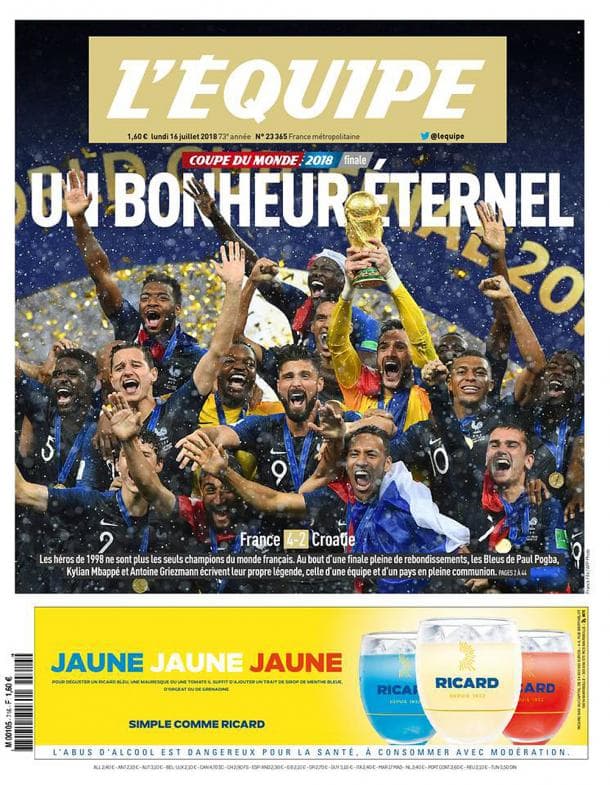 1 of 14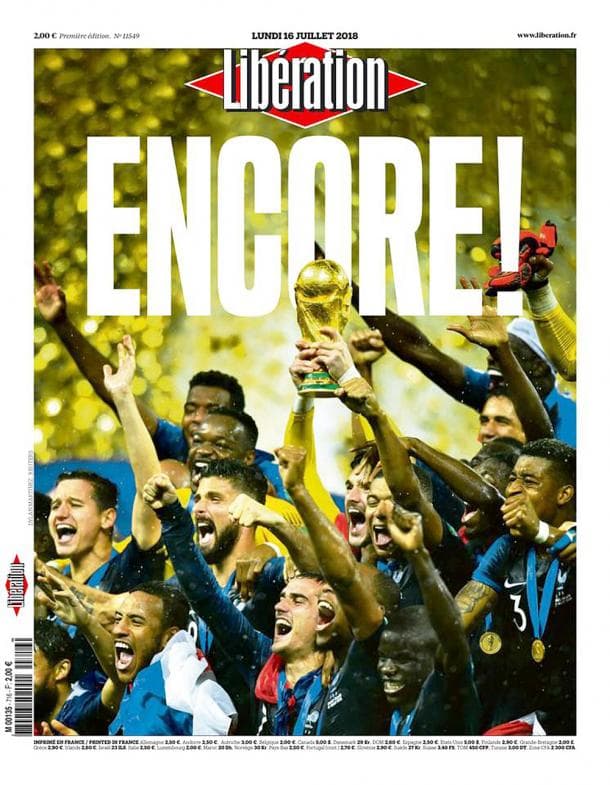 2 of 14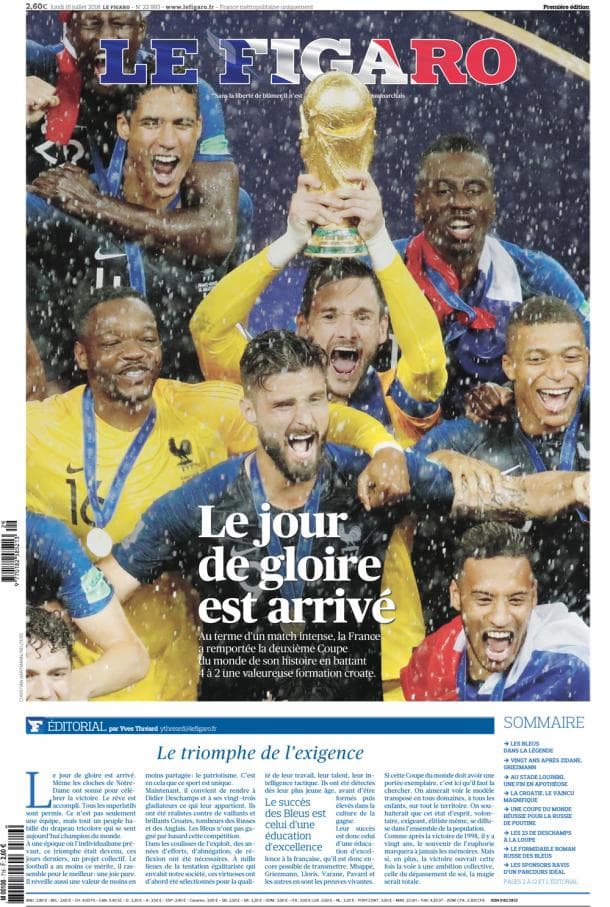 3 of 14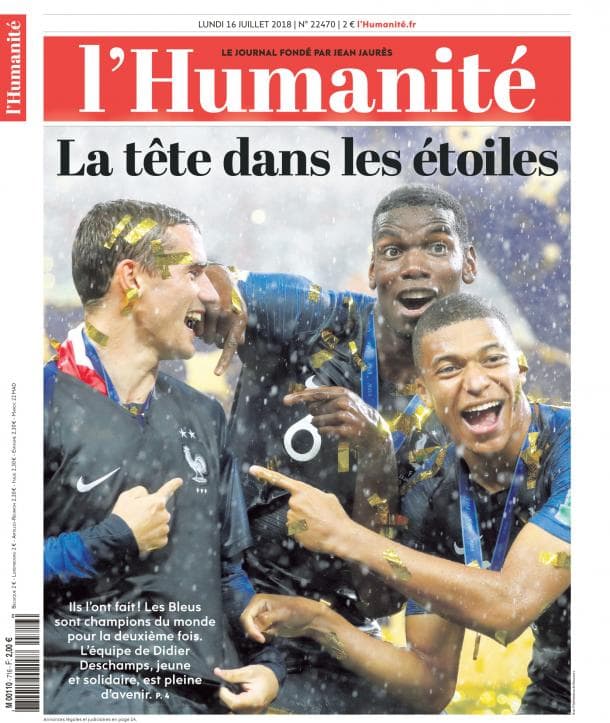 4 of 14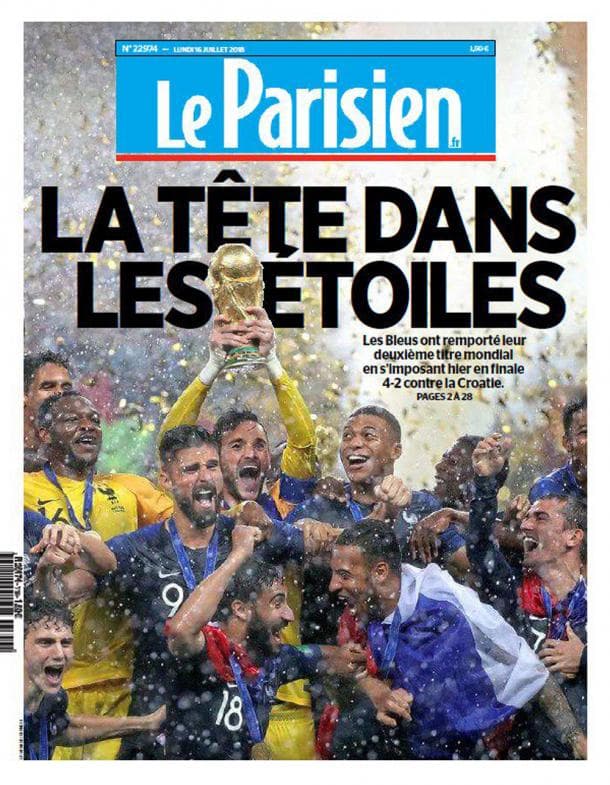 5 of 14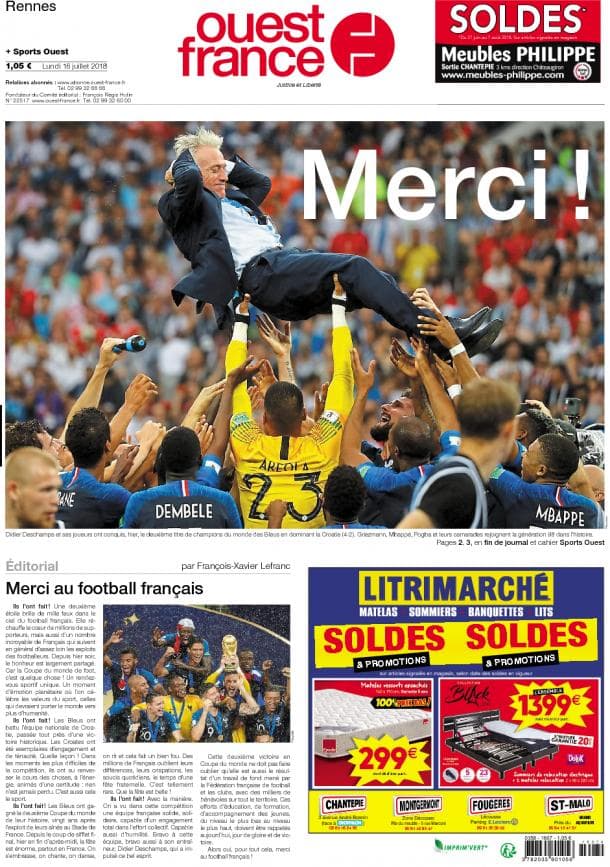 6 of 14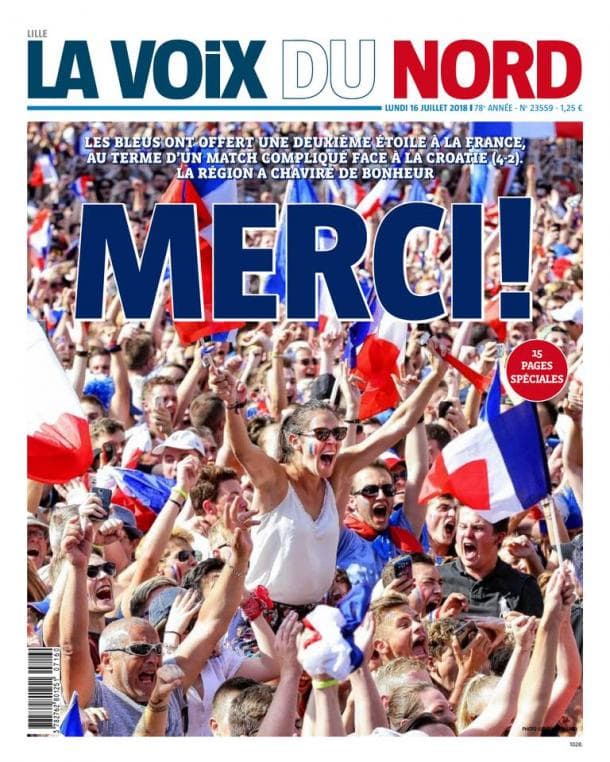 7 of 14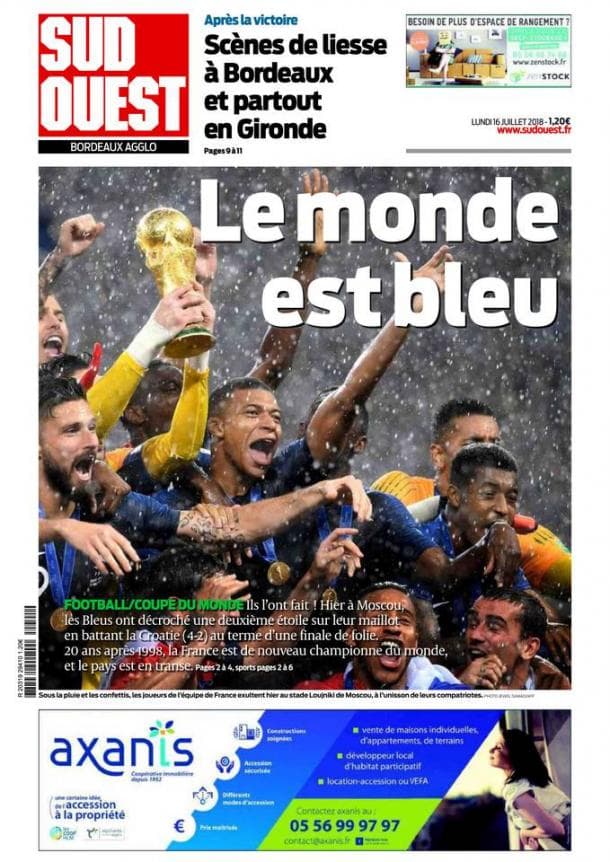 8 of 14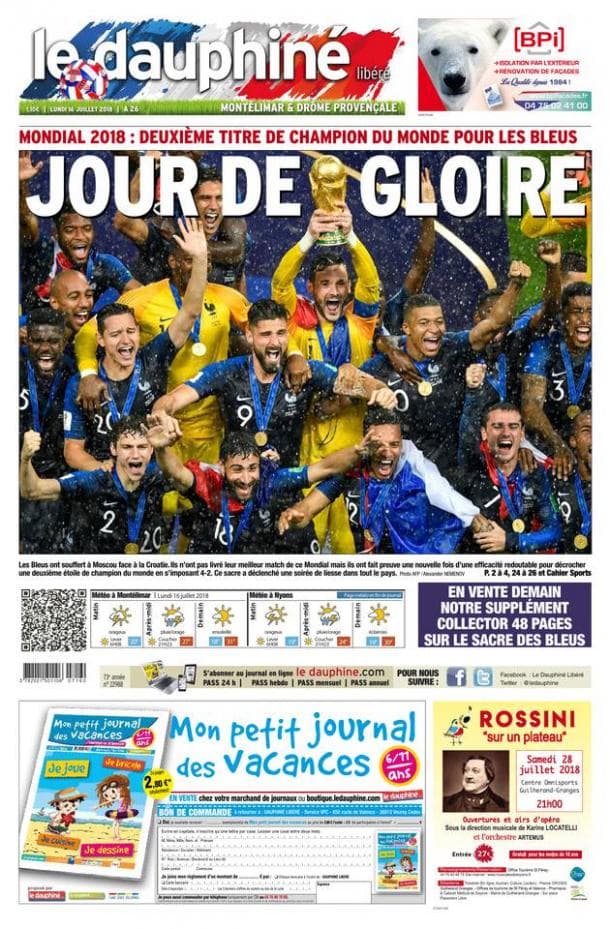 9 of 14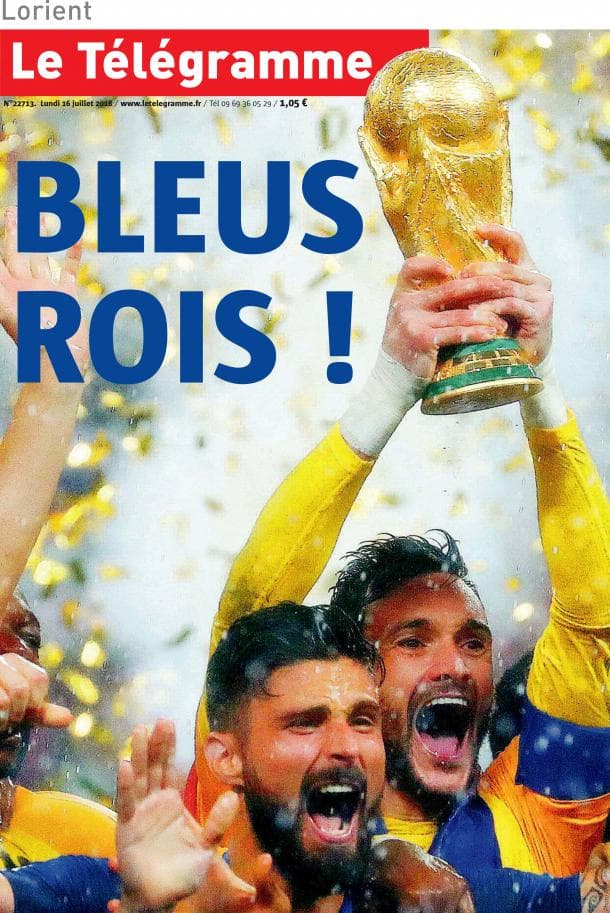 10 of 14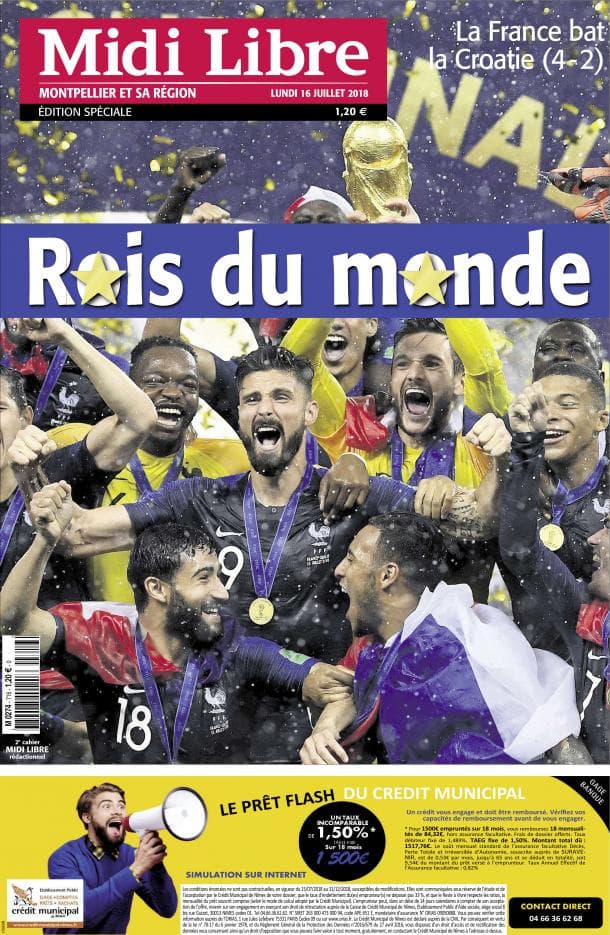 11 of 14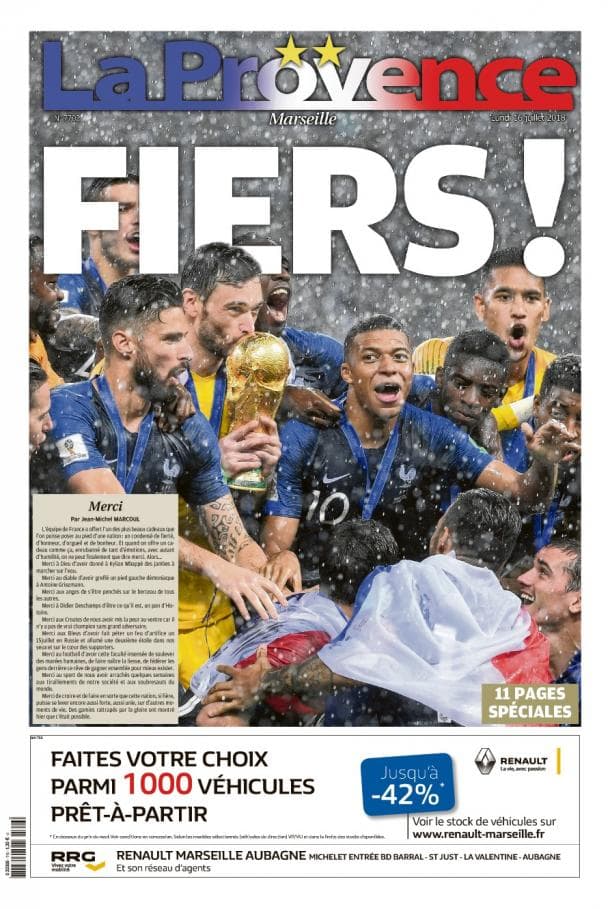 12 of 14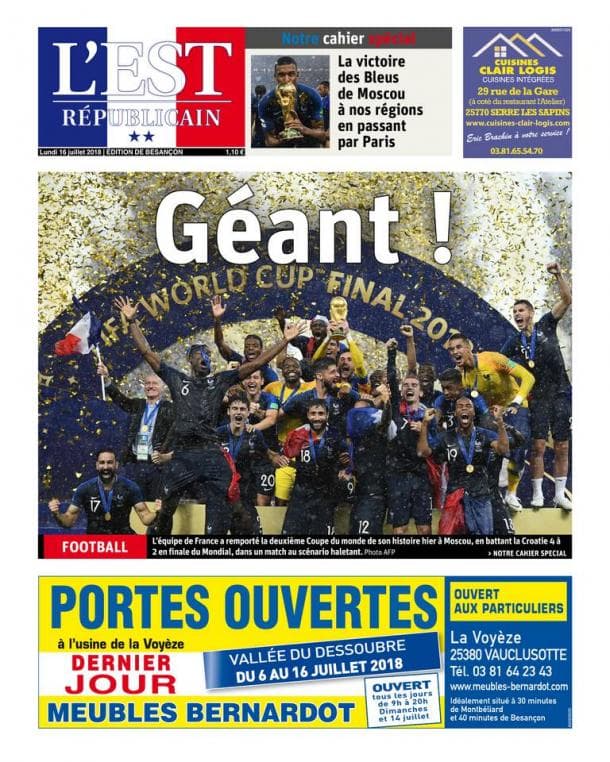 13 of 14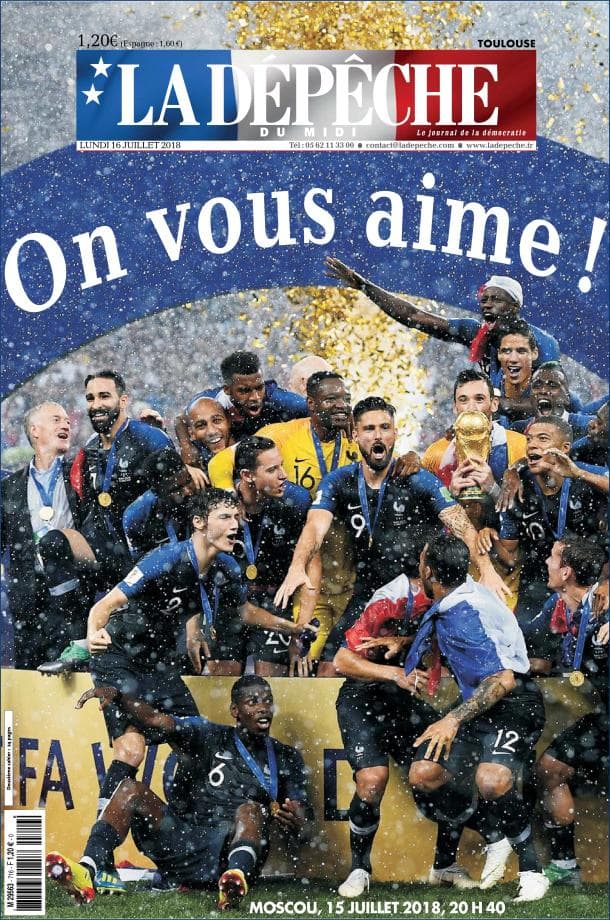 14 of 14
C'est fait, l'équipe de France est championne du monde ! À la faveur d'un succès 4-2 en finale face à la Croatie, les Bleus ont remporté leur deuxième étoile, vingt ans après la première. Après des célébrations partout en France au cours d'une nuit de folie, la presse prend aujourd'hui le relais pour fêter la bande à Didier Deschamps.
On commence forcément par le quotidien sportif L'Equipe, qui a repris l'idée de sa Une de 1998, "Pour l'éternité", avec "Un bonheur éternel". Nul doute que comme cette précédente édition, elle s'arrachera aujourd'hui en kiosques comme un morceau d'histoire. "Encore", titre pour sa part Libération afin de souligner ce deuxième sacre, là où le terme "étoile" fait partie des plus utilisés, à l'instar du Parisien et de son "La tête dans les étoiles".
Pour beaucoup, les Bleus sont aujourd'hui Rois. "Rois du monde" pour le Midi Libre, "Bleus Rois" pour Le Télégramme. Les remerciements sont également d'usage. La Provence lance un "Fiers!", Ouest France et La Voix du Nord un "Merci!", quand La Dépêche du Midi va plus loin avec un "On vous aime !". La fête n'est pas finie.