Pourquoi La Dernière Campagne De Pub De Lionel Messi Et Neymar Passe Mal
Un véritable but contre son camp.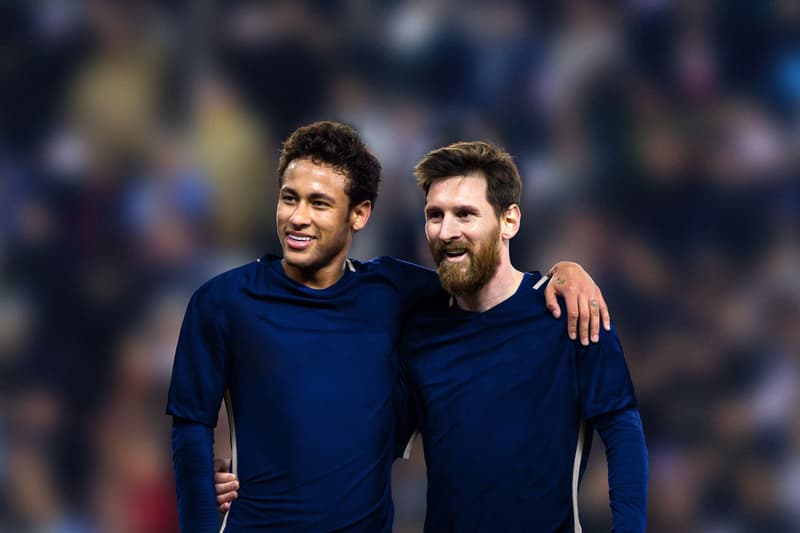 Lionel Messi et Neymar, présents dans les sommets du classement des sportifs les plus connus, se sont réunis autour d'un projet caritatif lancé par Mastercard. Les deux anciens partenaires au FC Barcelone marqueront désormais des buts pour la bonne cause : comme l'a annoncé le groupe bancaire, dorénavant et jusqu'en mars 2020, "pour chaque but inscrit" par les deux joueurs en compétition officielle, il "fera don de l'équivalent de 10 000 repas au Programme alimentaire mondial pour combattre la famine et la malnutrition infantile en Amérique latine et dans les Caraïbes".
Goals that changes lives: for each goal scored by Messi or Neymar Jr. Mastercard will donate the equivalent of 10,000 meals to @WFP to fight childhood hunger and malnutrition in Latin America and the Caribbean #TogetherWeAre10 #StartSomethingPriceless https://t.co/URfIp77ElN pic.twitter.com/Ckq61oJgld

— Noticias Mastercard (@MastercardLAC) 31 mai 2018
Applaudie d'une part, l'initiative passe aussi très mal auprès d'un certain nombre de personnes. Lesquelles reprochent tant le principe, qui veut qu'une aide humanitaire soit soumise à conditions, que l'initiateur même du projet, une banque. "Si vous avez l'argent Mastercard, juste, donnez-le", s'exclame un utilisateur sur Twitter. "Ne laissez pas le sort d'enfants affamés reposer sur des footballeurs multimillionnaires", ajoute un nouvel internaute, quand un autre interroge : "donc, s'ils ne marquent pas, vous allez laisser des enfants mourir de faim ?"
"Obscène", "cynique" ou "hypocrite", pour ne retenir que les plus polis, sont parmi les qualificatifs négatifs les plus utilisés pour exprimer la colère vis-à-vis de Mastercard. Un sentiment qui commence à se répandre jusqu'à des personnalités du ballon rond, comme le sélectionneur brésilien Tite. Lui a exprimé un autre regret, celui que l'initiative soit réservée aux buts de deux joueurs plutôt qu'à des collectifs, notion que le football induit. Si Leo Messi et Neymar sont pour le coup plutôt épargnés par les critiques, il est sûr que Mastercard n'attendait pas pareils retours… Dans l'actualité football, Kylian Mbappé continue pour sa part de s'attirer les louanges.