Jay-Z Et Eminem Poursuivent "The Weinstein Company" En Justice
Ils réclament 800,000$.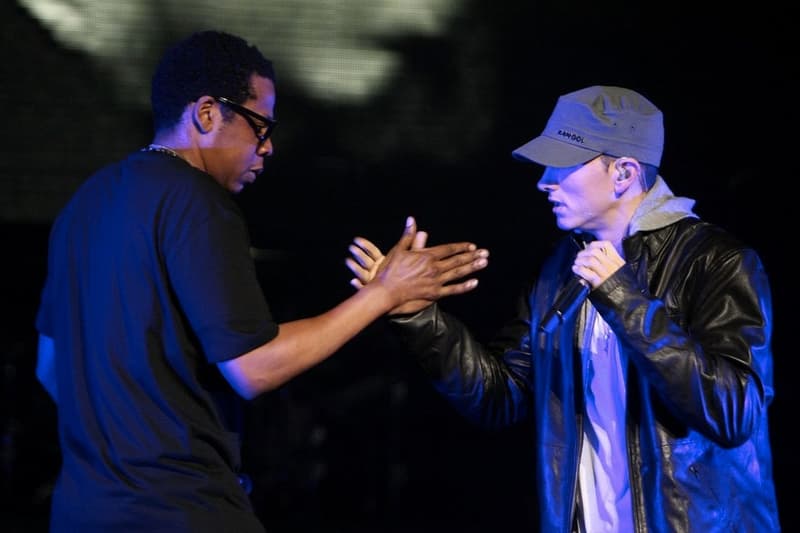 L'année dernière éclatait le scandale concernant Harvey Weinstein, accusé à de multiples occasions d'agression et d'harcèlement sexuel. Sa compagnie de production, "The Weinstein Company" en prenait un coup, et c'est au tour de Jay-Z et d'Eminem d'amener la compagnie devant les tribunaux.
Les deux artistes ont en effet portés plainte contre "The Weinstein Company" et réclament 800,000$, affirmant que l'entreprise ne les auraient pas payés pour certaines de leurs contributions. En effet, Jay-Z estime qu'il n'a pas reçu ce qui lui était dû après sa participation sur TIME: The Kalief Browder Story et Rest In Power: The Trayvon Martin Story, soit 240,000$ pour chaque film. Le rappeur de Detroit réclame quant à lui 352,000$ pour sa participation sur la bande originale de Southpaw.
Restez connectés pour en savoir plus sur le déroulement du procès, et si Eminem et Jay-Z obtiendront gain de cause contre "The Weinstein Company". Si vous l'aviez raté, le fils de Michael Jordan s'est moqué de Drake car il porte du adidas.