Kanye West Est De Retour Avec Un Nouveau Morceau "Lift Yourself"
Enfin presque.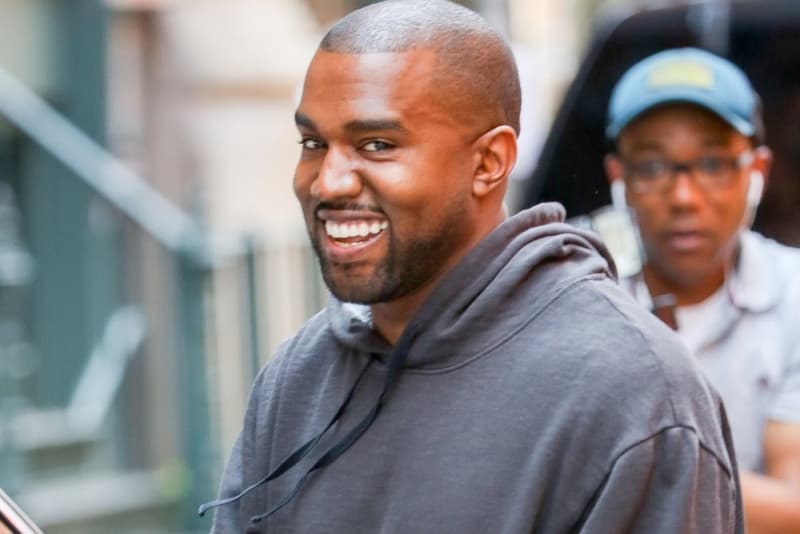 Avec un nouveau tweet, Kanye West a dévoilé un nouveau morceau intitulé "Lift Yourself", disponible sur son site internet. Un titre qu'il avait annoncé quelques heures auparavant.
Entre ses plans d'expansion pour sa marque YEEZY et son soutien à Donald Trump, Kanye West utilise également Twitter pour parler de sa musique. Il y a quelques heures, le natif de Chicago teasait un morceau intitulé "Lift Yourself", accompagné d'une bonne dizaine d'émojis flammes. Puis un énigmatique tweet surgit, le nom de ce fameux single suivi d'un lien vers le site de Kanye West. Les fans s'empressent de cliquer, lancent le morceau représenté par la capture d'écran d'un message. Le titre commence par un chant de femmes, ce qui peut nous rappeler The Life of Pablo. Kanye annonce qu'un couplet bouillant arrive, puis se met à rapper… des syllabes sans queue ni tête. Un joli troll de la part de Monsieur West.
Décidemment, Kanye West aime jouer avec ses fans et si certains auront trouvé la plaisanterie amusante, d'autres beaucoup moins. Restez connectés pour en apprendre plus sur les futurs (vrais) morceaux de Kanye West, qui a peut-être dévoilé un extrait de son futur album.
I'm going to drop a song with a verse that will bring Ebro the closure he's been seeking

The bars ???????????????????????????????????

It's called Lift Yourself

— KANYE WEST (@kanyewest) 27 avril 2018
Lift Yourself  https://t.co/shjFIROujA

— KANYE WEST (@kanyewest) 28 avril 2018