Des Visuels Portés De La Nike Air VaporMax 97 "Japan"
Dans les magasins en fin de semaine.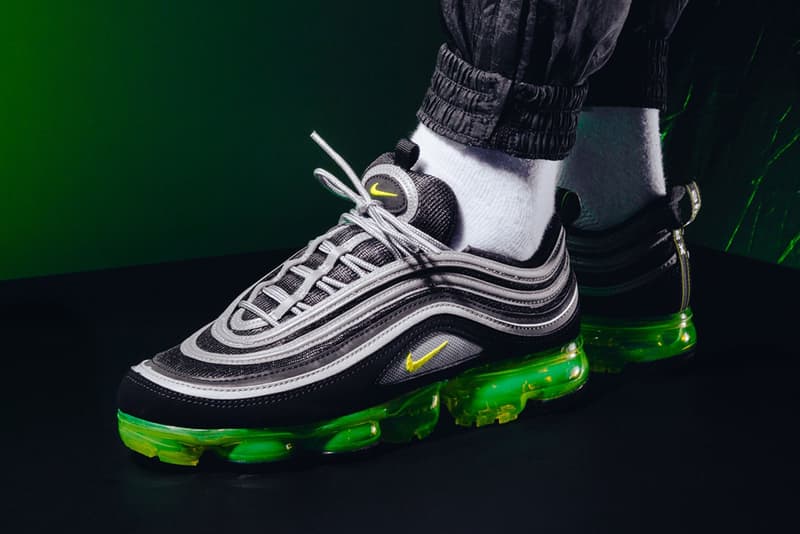 1 of 4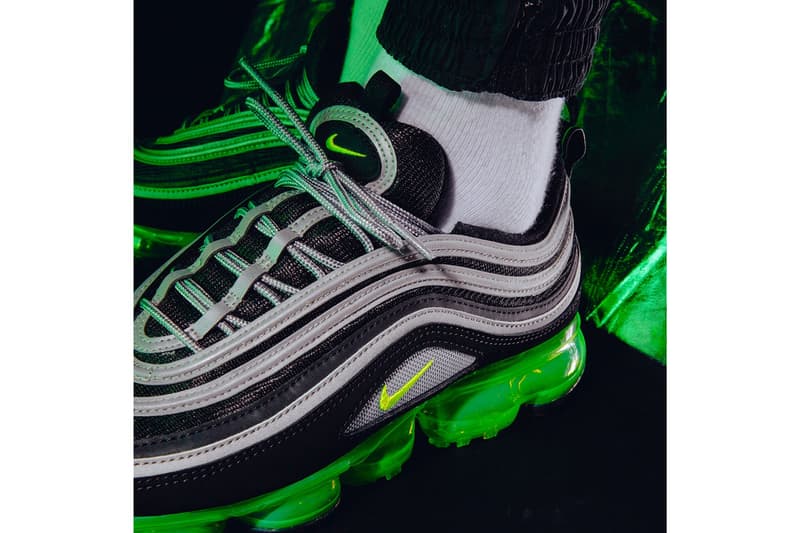 2 of 4
3 of 4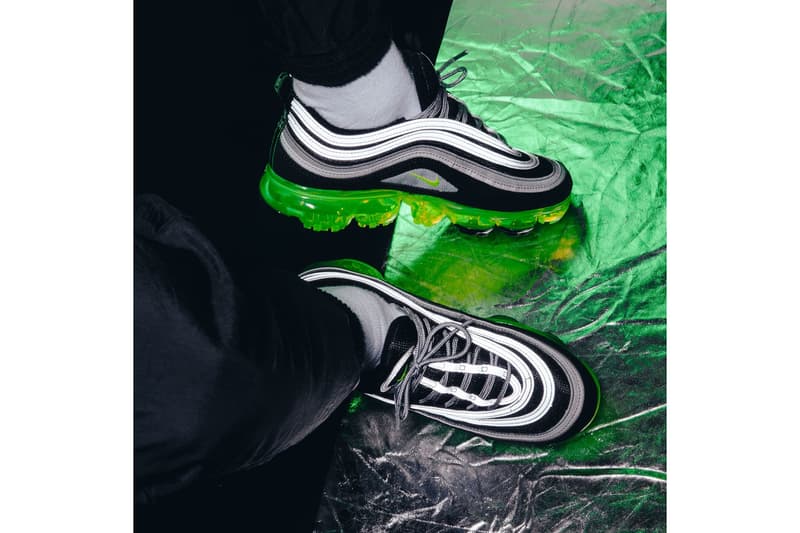 4 of 4
Les premières images de la Nike Air VaporMax 97 "Japan" ont commencé à garnir les pages d'Internet à la fin du mois de janvier. À cet instant, aucune information n'officialise la sortie pour ce modèle maintenant attendu pour la fin de semaine. Aujourd'hui de nouveaux visuels portés permettent de se projeter un peu plus concrètement sur cette paire hybride.
Revenant sur les traces du coloris OG et exclusif au Japon de la Air Max 97, la nouvelle édition reprend cette tonalité imbriquant du noir, de l'argent et du jaune fluo. Cette dernière habille la semelle caractéristique de la bulle d'air Air VaporMax. La Nike Air VaporMax 97 "Japan" sera en vente le 9 mars prochain pour un montant de 225€. Retrouvez le récapitulatif des sneakers à ne pas manquer.