H&M Accusé De Plagier La Marque De Yung Lean Sadboys Gear
Une autre polémique pour la marque.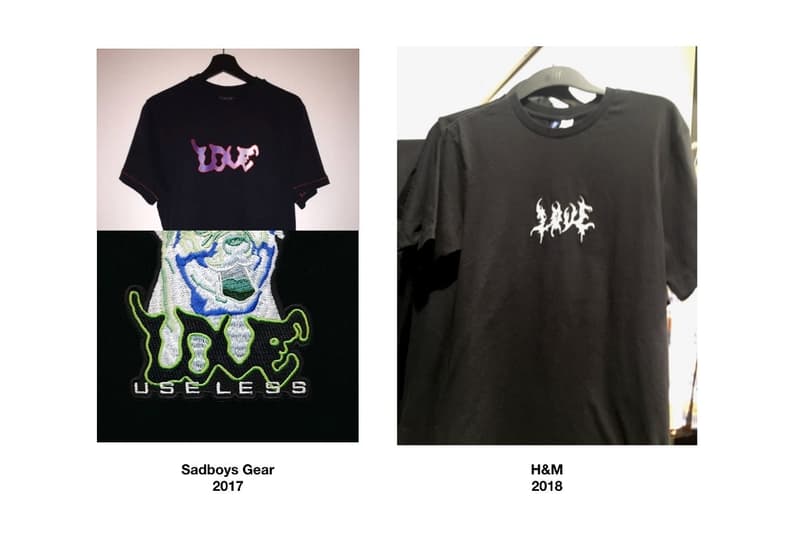 1 of 3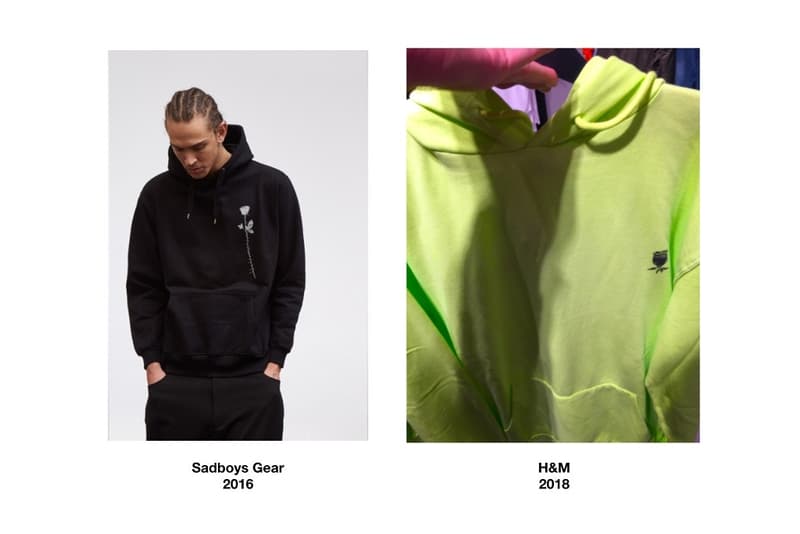 2 of 3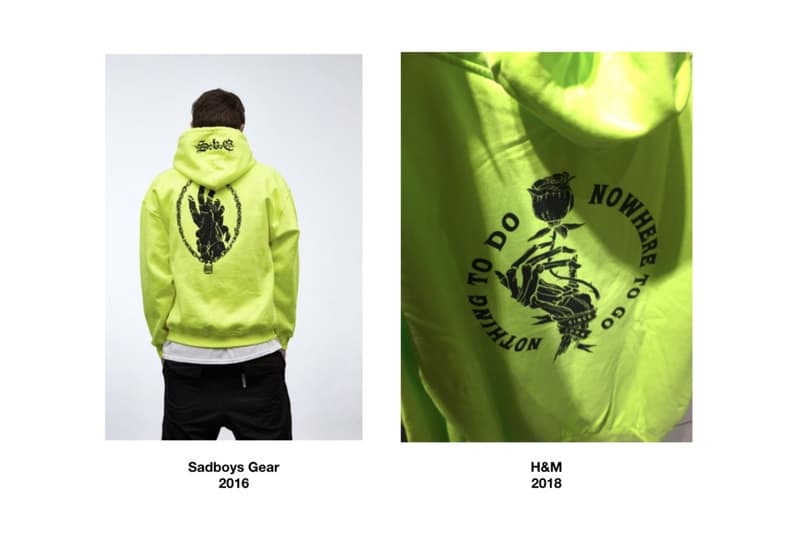 3 of 3
H&M a récemment dévoilé une collection inspirée du Japon pour le Printemps 2018, mais c'est d'autres pièces qui créent aujourd'hui la polémique pour la marque. En effet, certains vêtements récents auraient été très inspirés par Sadboys Gear, la marque créée par l'artiste Yung Lean.
C'est sur le forum Reddit que Kakaloop, l'un des participants, a remarqué certaines similarités entre quelques pièces des deux marques. Les fans accusent donc H&M d'avoir copié trop maladroitement le graphisme de t-shirts et hoodies de la collection 2017 de Sadboys Gear. Comme vous pouvez le voir ci-dessus, H&M a sorti un t-shirt affublé d'un graphisme "Love" qui semble très inspiré du même logo que l'on peut retrouver sur différents t-shirts de la marque de Yung Lean. Autre "coincidence" troublante cette fois sur des hoodies où l'on retrouve une rose et un autre logo où une main tend une autre rose, encore une fois semblable chez les deux marques.
Pensez-vous que H&M ait effectivement copié la marque Sadboys Gear? Laissez-le nous savoir, et ne ratez pas la collection "Black Series" de The North Face.