La Balenciaga Triple S S'Offre De Nouveaux Coloris Ce Printemps
La Triple S se renouvelle.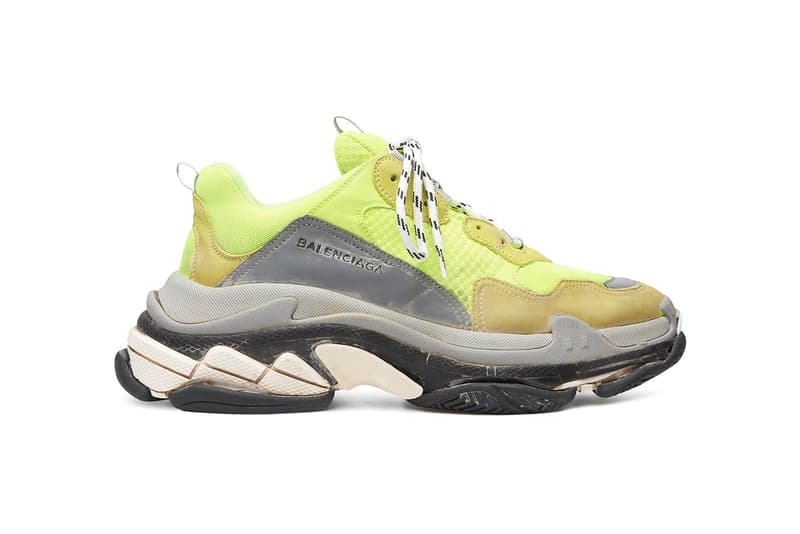 1 of 4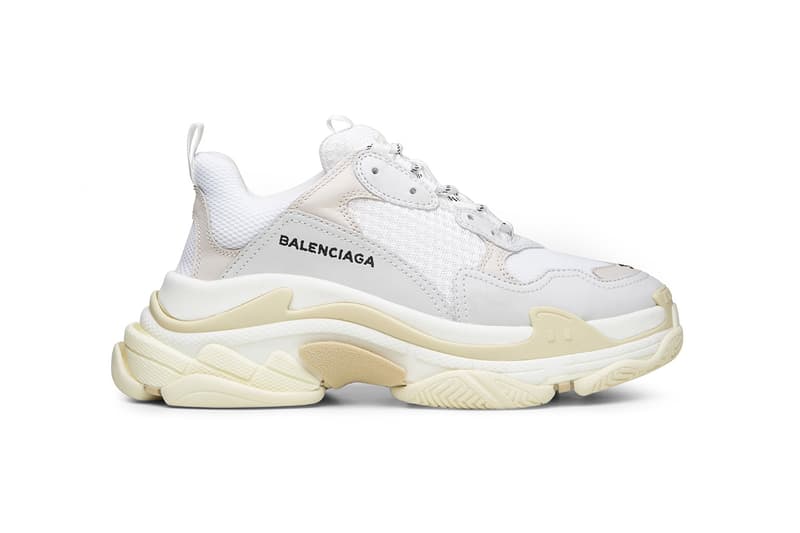 2 of 4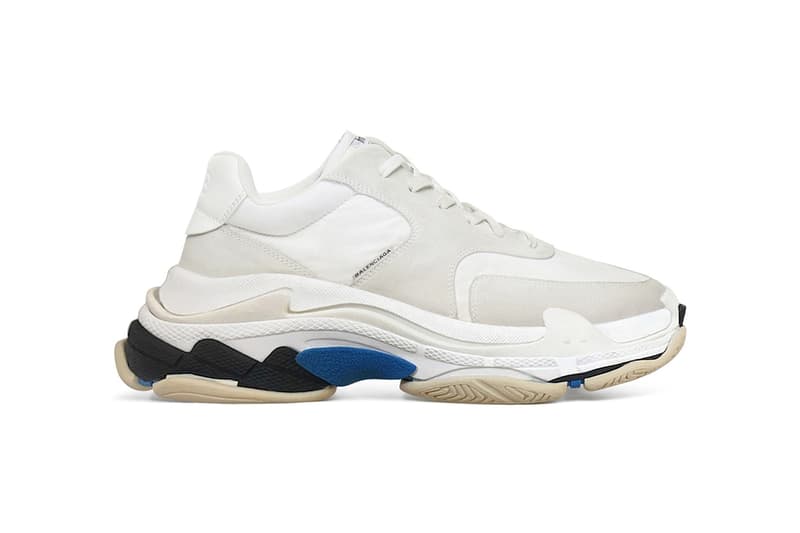 3 of 4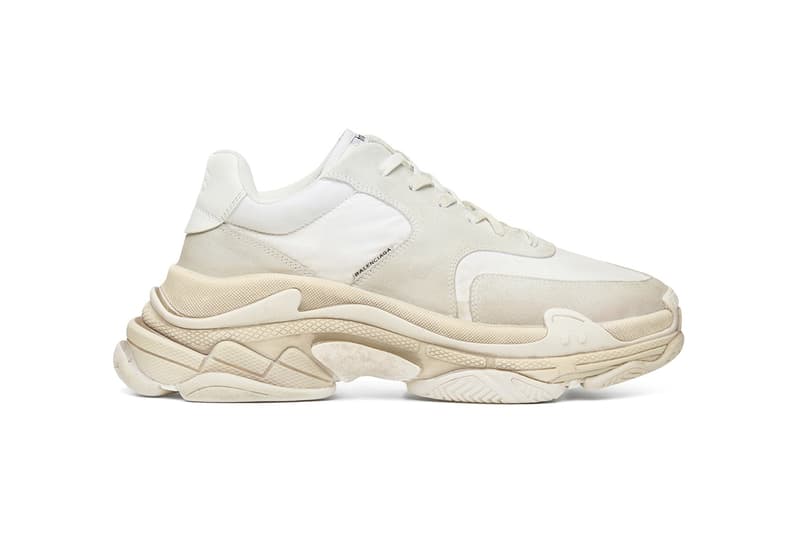 4 of 4
La Balenciaga Triple S est l'une des sneakers ayant le plus marqué l'année 2017, avec sa silhouette extravagante. Si certains ne comprennent pas l'effervescence autour de cette étrange chaussure, la silhouette de la marque française a mis en place de nouveaux codes dans le monde de la sneakers.
Balenciaga a donc dévoilé de nouveaux coloris pour ce printemps, disponibles en tailles homme et femme. On peut ainsi retrouver deux paires avec des empiécements en vélin et des matières suedes, l'une dans un coloris flashy jaune fluo et gris, l'autre dans un élégant "Triple White". Mais la maison française dévoile également deux paires plus simples, où la semelle imposante caractéristique s'associe à un upper plus classique.
Retrouvez les photos des paires concernées ci-dessus, les Balenciaga Triple S sont disponibles dès maintenant chez une sélection de revendeurs tels que Sneakerboy pour le prix approximatif de 700€. Côté Sneakers, retrouvez également la nouvelle Nike Cortez x Kendrick Lamar, qui devrait sortir prochainement.