"Tu Sais Twerker ?", Le Moment Génance De La Soirée Du Ballon D'Or Signé Martin Solveig Fait Polémique
Les internautes et la presse scandinave ne décolèrent pas.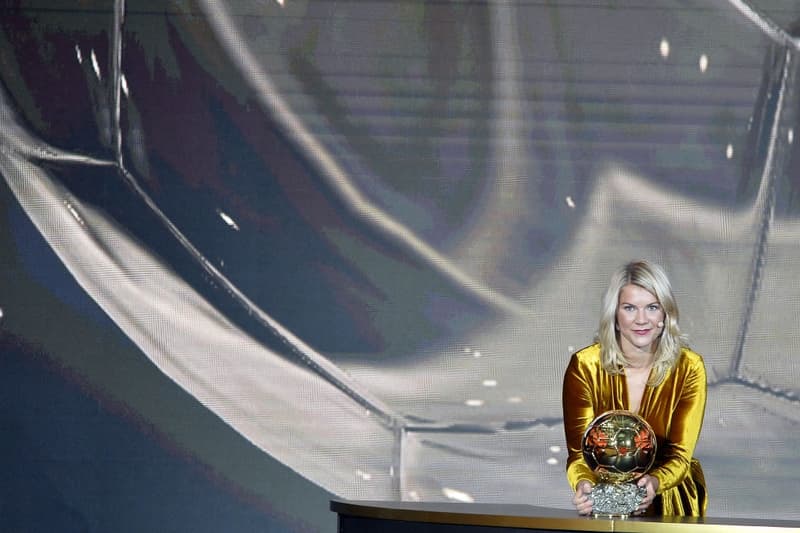 Au côté du 63e Ballon d'Or, décerné à Luka Modric, étaient cette année intronisés deux nouveaux trophées, le Kopa récompensant le meilleur jeune de moins de 21 ans, qui est revenu à Kylian Mbappé, et le Ballon d'Or féminin récompensant sur le même modèle que son pendant masculin la meilleure joueuse de l'année.
Sans grande surprise, le titre est revenu à l'attaquante norvégienne de l'OL Ada Hegerberg. Laquelle, tout juste auréolée de la récompense, a dû affronter une question pour le moins gênante du DJ de la soirée Martin Solveig. L'ambianceur a plutôt failli à sa tâche, en demandant à la joueuse "tu sais twerker ?". Suivie d'un "non" ferme d'Hegerberg, la remarque a fait frémir la salle, tout en déclenchant l'ire de nombreux internautes.
Lyon striker Ada Hegerberg, first female Ballon D'Or winner after scoring over 250 career goals at the age 23, asked to twerk on stage in front of footballing giants and the public watching. Disgusting and really ruined her moment she deserved. Poor. pic.twitter.com/FSz0ozz2T4

— Sean (@SeanWalkerSport) December 3, 2018
Si quelques pas de valse ont pu détendre l'atmosphère dans la foulée, au lendemain de l'événement au Grand Palais, et malgré les excuses de Solveig – "c'est une blague, peut-être une mauvaise blague et je voulais m'excuser envers ceux que j'aurais pu offenser" – et la tentative d'accalmie de l'intéressée – "il est venu me voir après et il s'est excusé (…), je n'ai pas trouvé cela sexiste" – on ne décolère pas chez ces mêmes internautes, comme en Norvège, où au-delà de la défense d'une protégée, le football féminin est très suivi. Retrouvez ces tweets ci-dessus et dessous, et si vous les avez manquées, retrouvez les tenues du tapis rouge de cette soirée du Ballon d'Or.
Autant vous dire qu'en Norvège, où le football féminin s'est développé depuis fort longtemps, l'histoire du twerk ne passe pas inaperçue. Ça fait la Une de la majorité de la presse, spécialisée ou non. "Manque de respect total" un peu partout. pic.twitter.com/m8r5cDdoPh

— Johann Crochet (@johanncrochet) December 3, 2018