L'Artiste André Inaugure Le Plus Grand De Ses "Monsieur A" À Paris
Une oeuvre peinte sur céramique.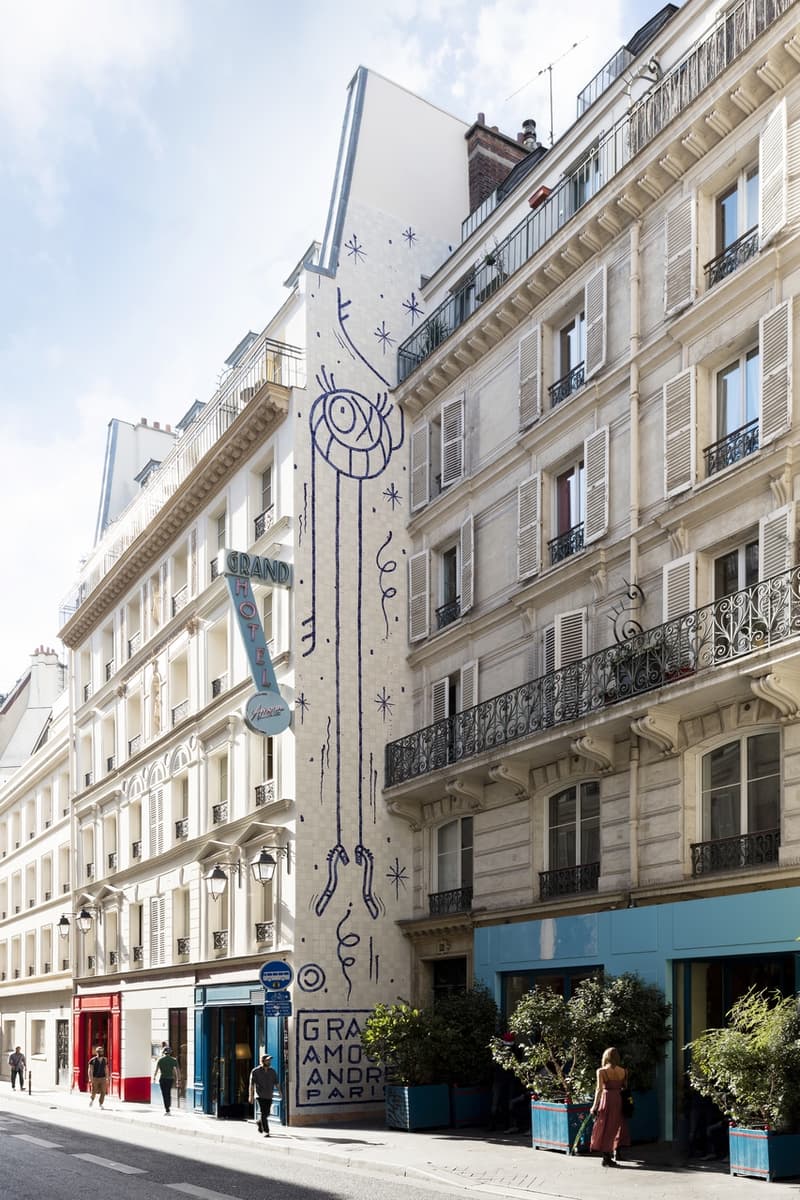 1 of 4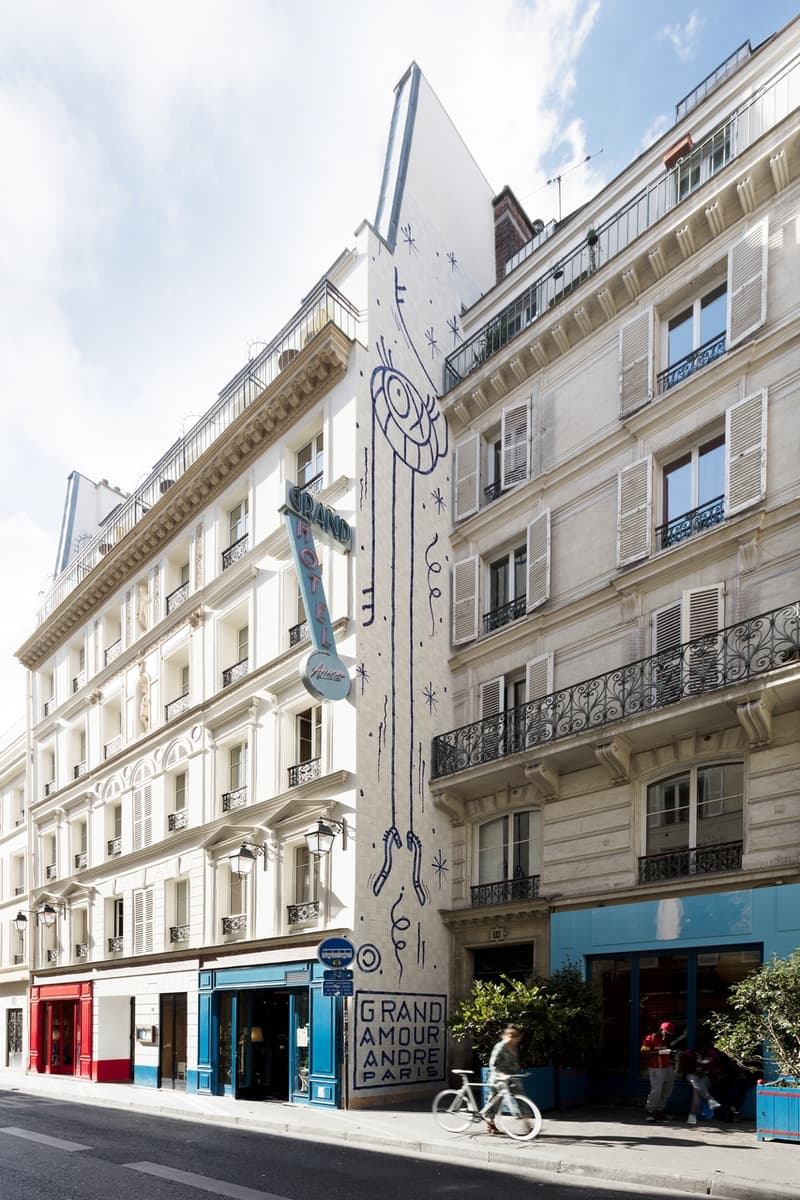 2 of 4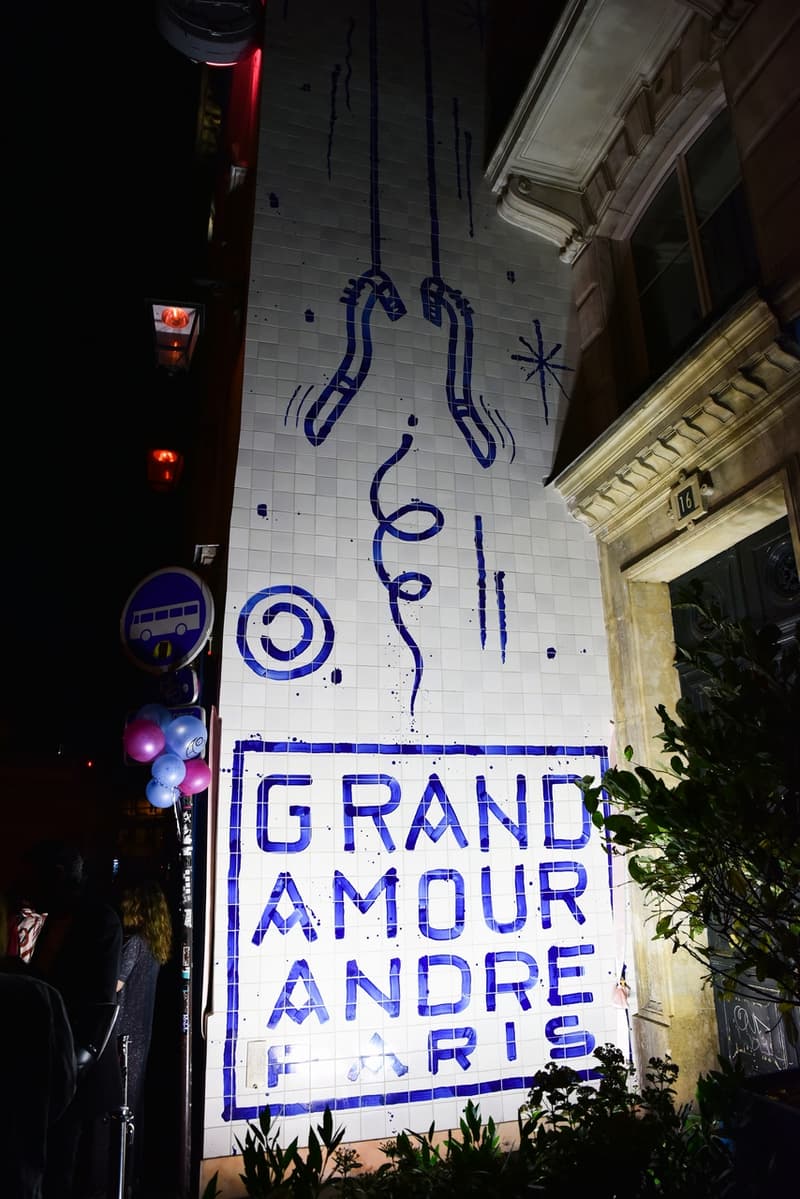 3 of 4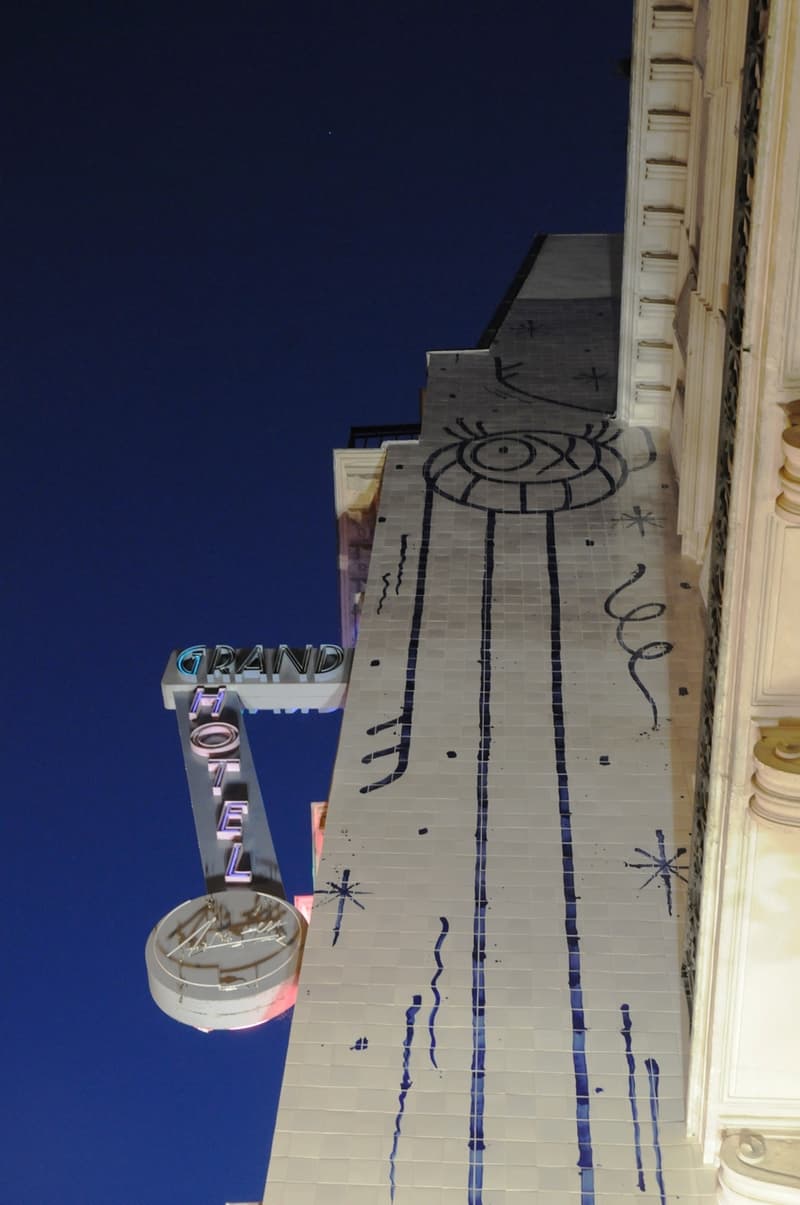 4 of 4
Après une récente collaboration avec le jeune label ANYWAYS, André Saraiva, mieux connu sous le nom d'André, revient exposer son art sur les murs. Et à Paris, avec son "Monsieur A". C'est ainsi que la plus grande version du célèbre personnage inventé par l'artiste trône désormais sur la façade de l'hôtel Grand Amour, Rue de la Fidélité dans le 10e arrondissement parisien.
17 mètres de haut, 2,62 de large, le plus grand "Monsieur A" de tous les temps a été peint par André sur pas moins de 1300 carrelages de céramique. Jetez-y un œil dans la galerie ci-dessus, et dans l'actualité artistique et pour rester sur le street art, notez que l'oeuvre auto-détruite de Banksy a été renommée.