KOCHÉ Habille Son Défilé Aux Couleurs Du Paris Saint-Germain
Quand la mode rencontre le football.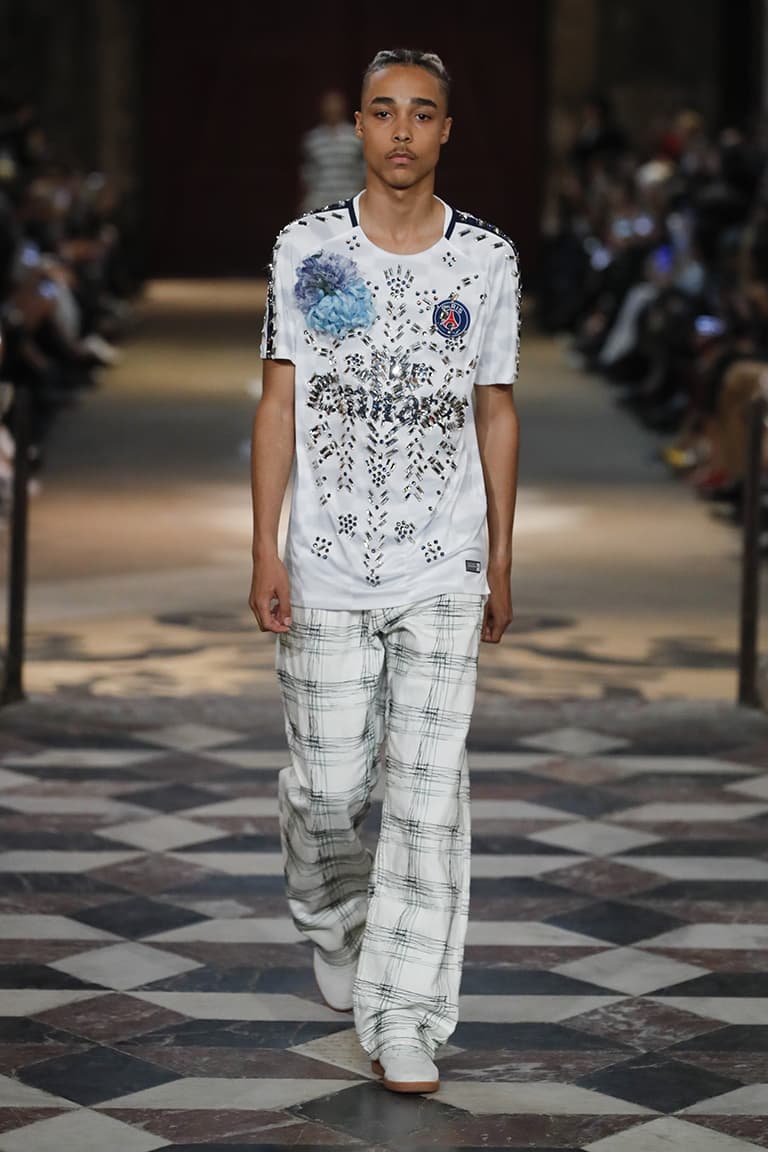 1 of 8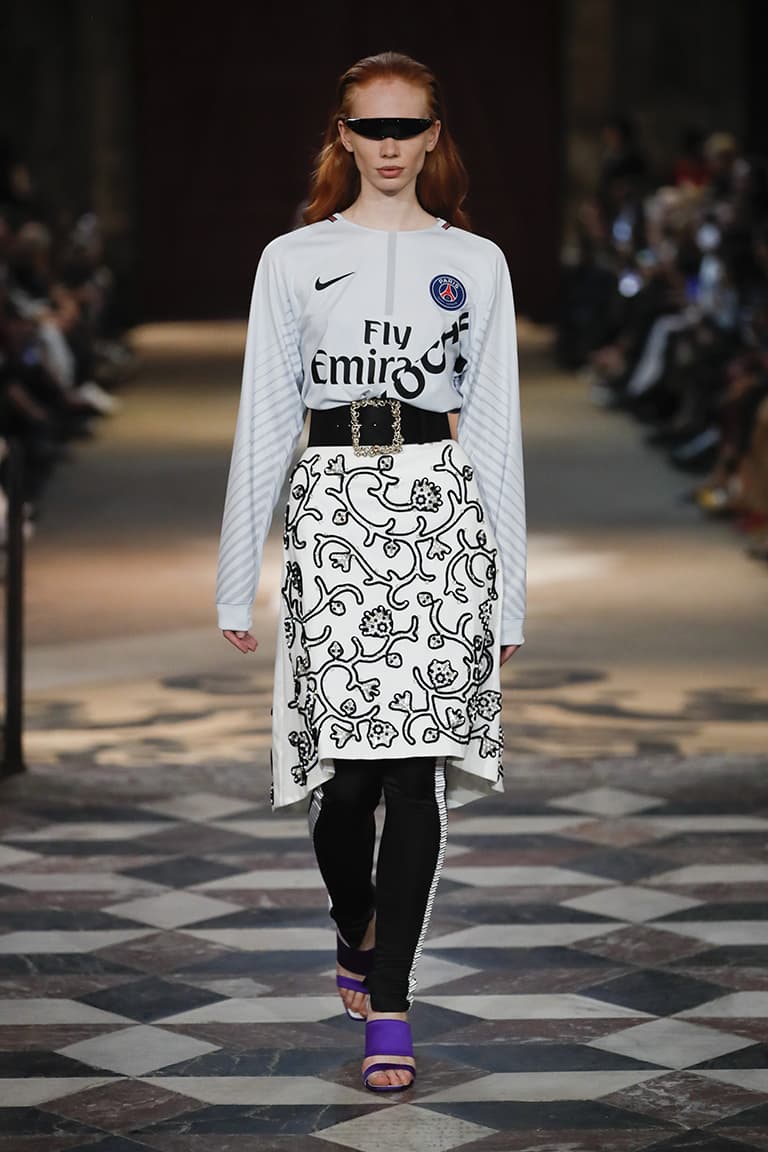 2 of 8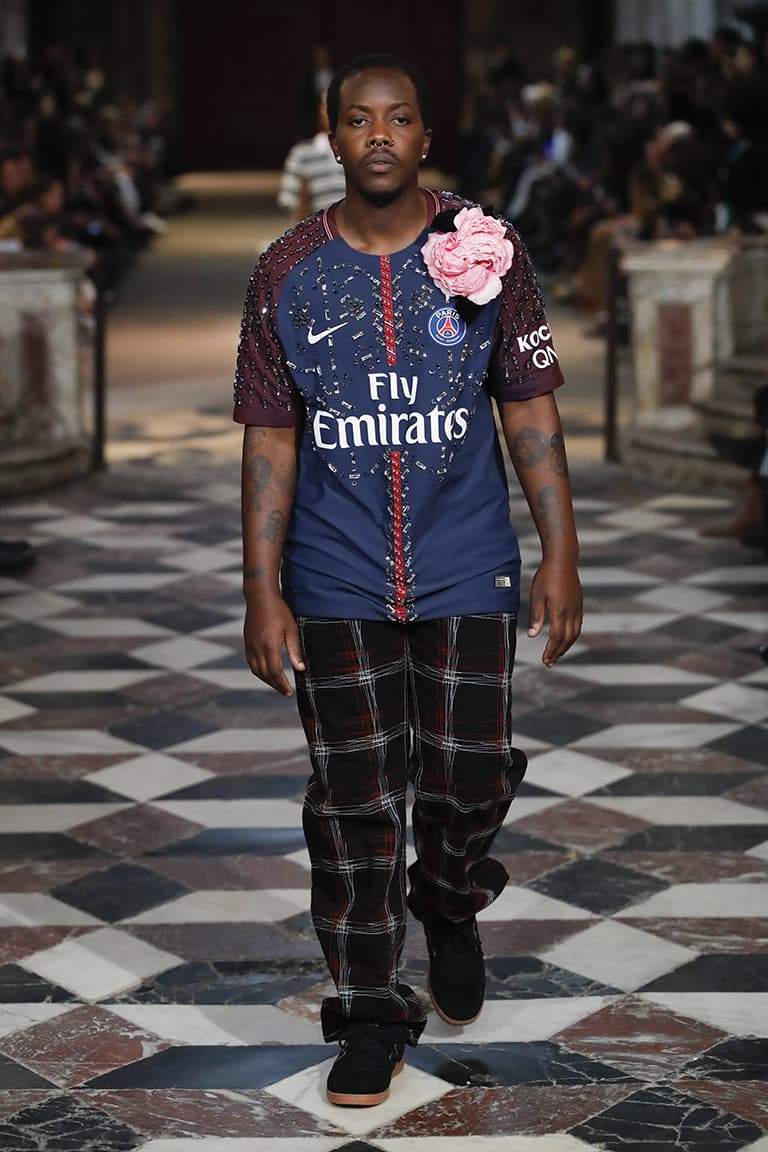 3 of 8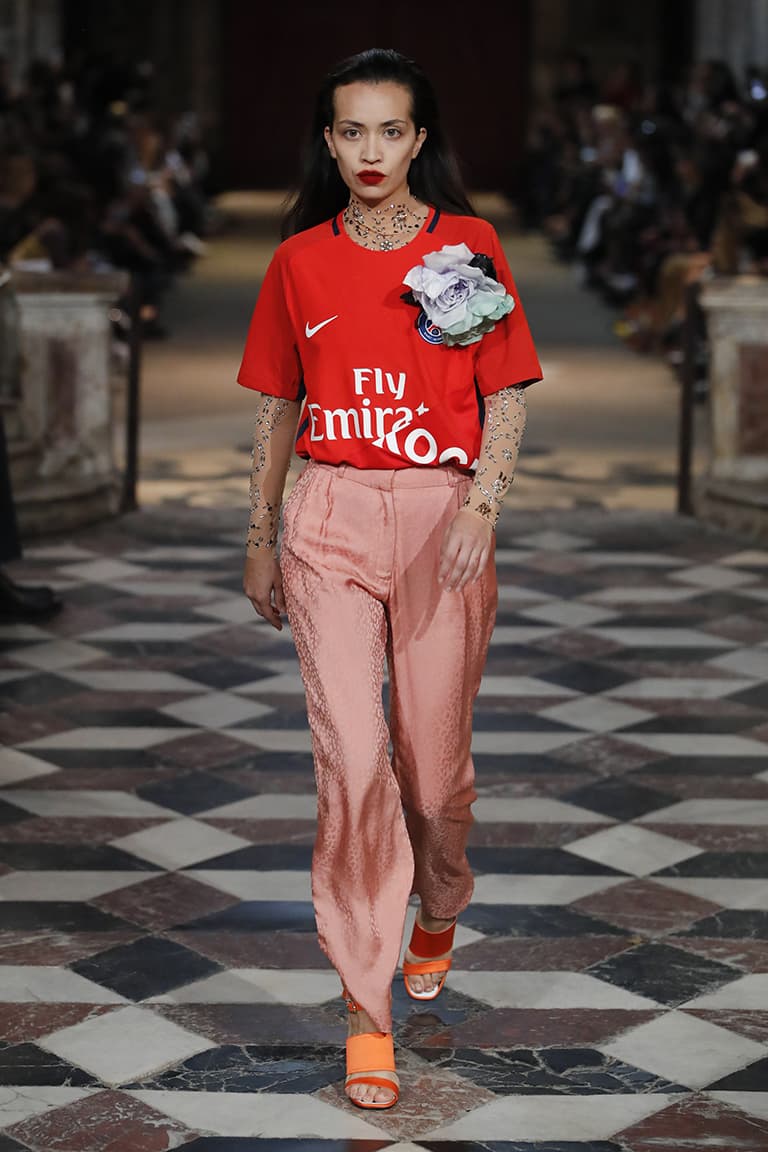 4 of 8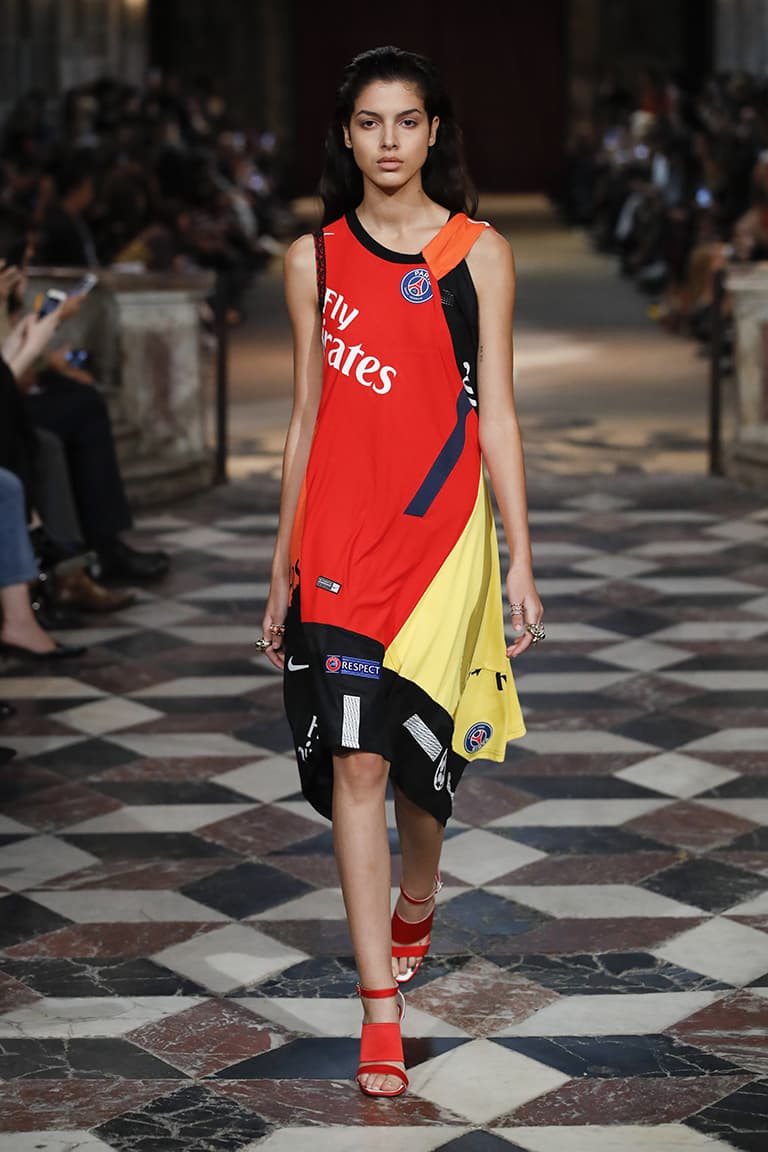 5 of 8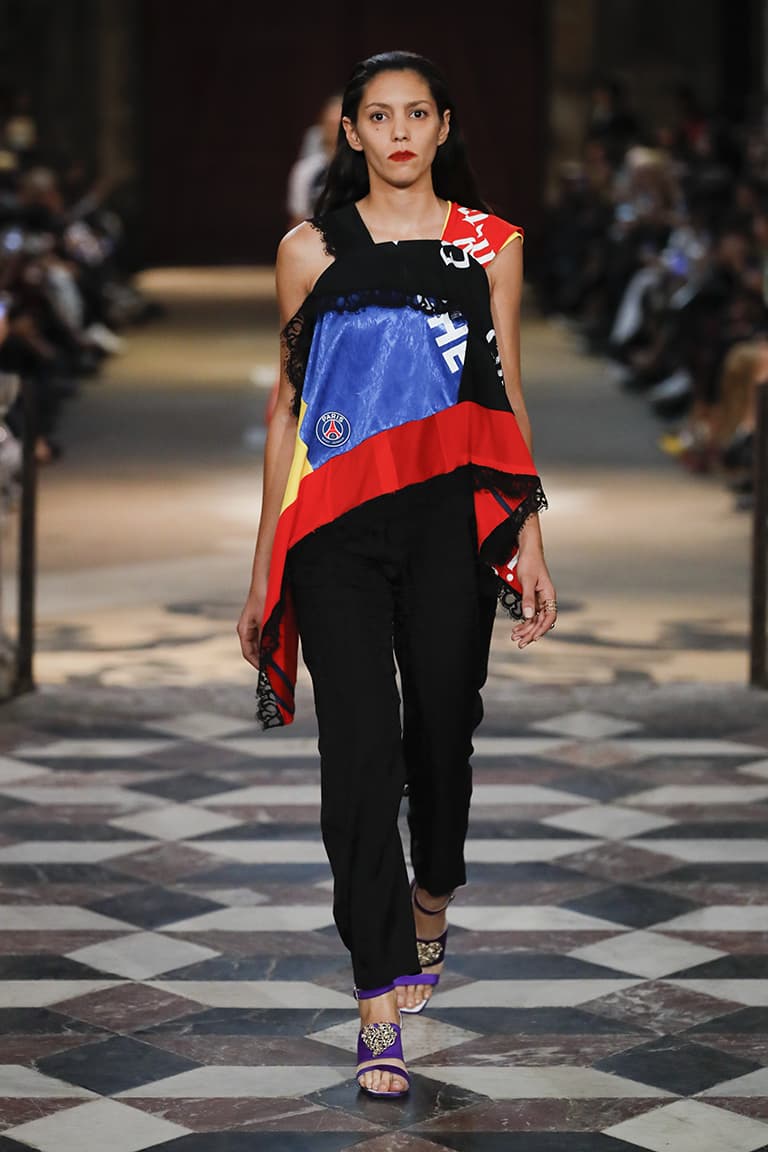 6 of 8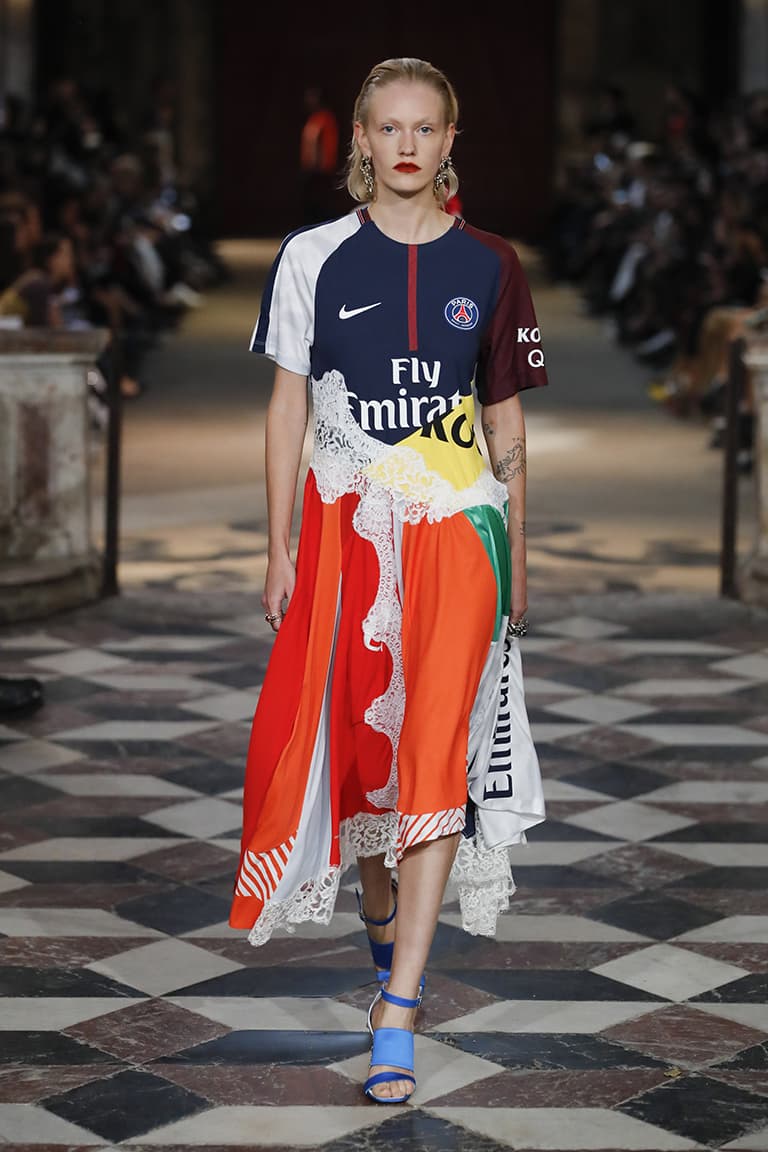 7 of 8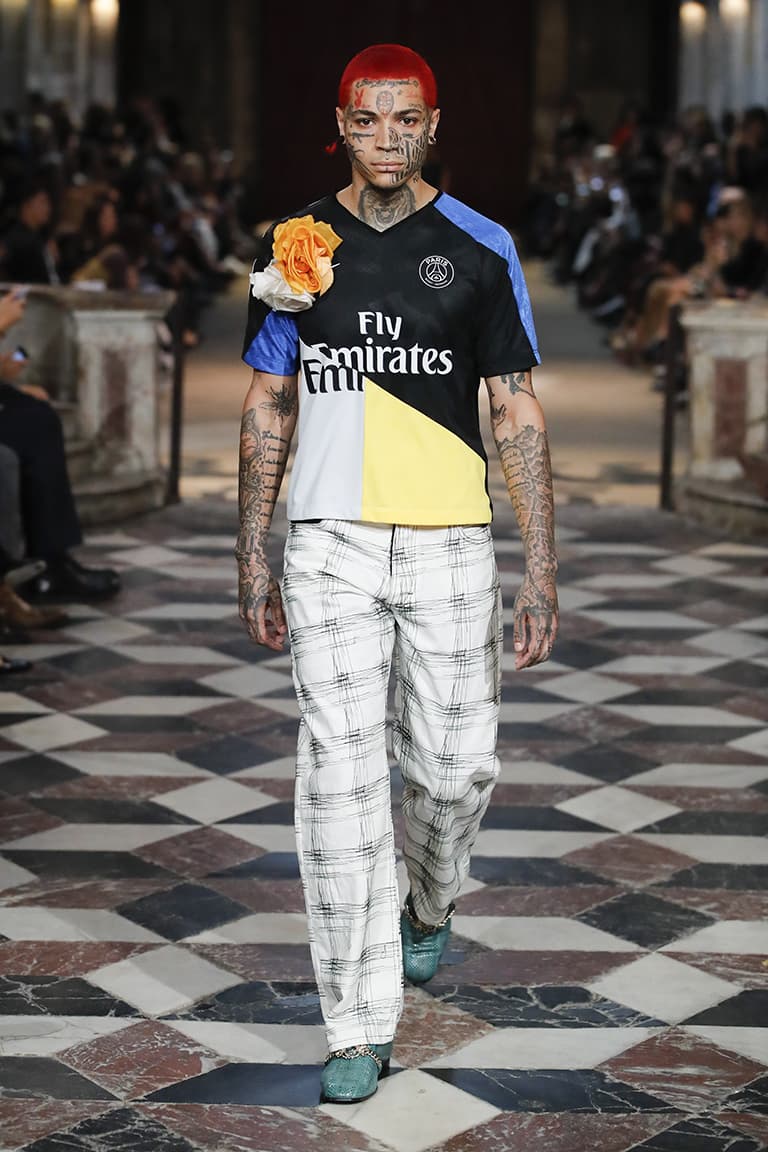 8 of 8
Hier, le Paris Saint-Germain a fait une grosse impression sur la pelouse du Parc des Princes en écrasant le Bayern Munich en Champions League. Mardi, l'équipe de la capitale surprenait la Fashion Week au défilé de KOCHÉ Printemps / Été 2018. Dans un cadre religieux, l'église Saint-Merry, les mannequins de la griffe française ont défilé avec plusieurs pièces aux couleurs du PSG.  Le travail de déstructuration des équipements du club de football permet un assemblage original sous forme de hauts à l'allure novatrice et même de robes ébouriffantes.