Gros Plan Sur La Nike Air Max 97 "Country Camo" Française
À un jour de la sortie.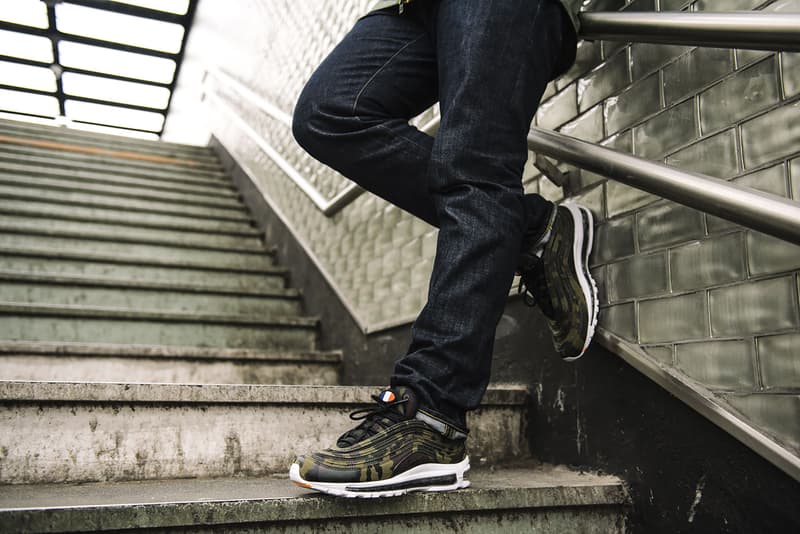 1 of 6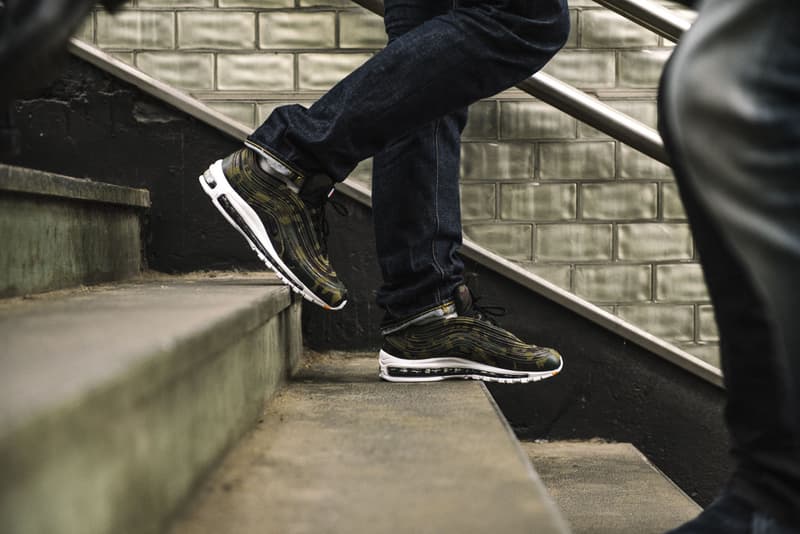 2 of 6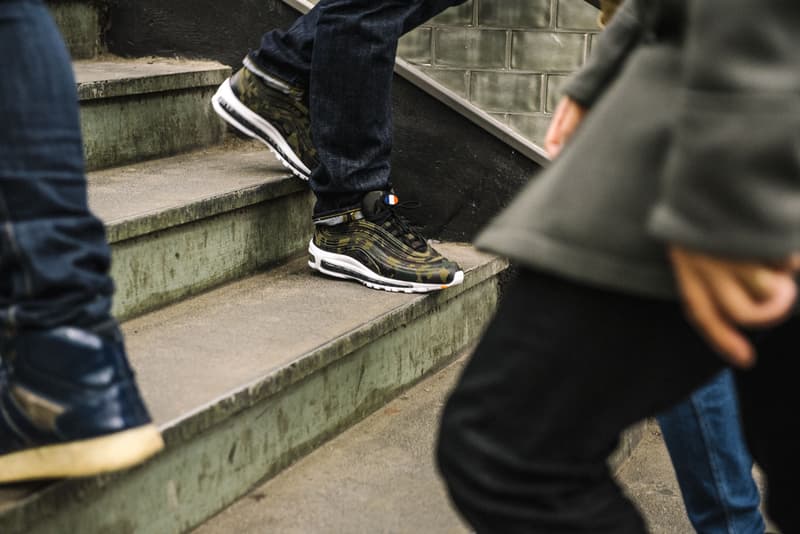 3 of 6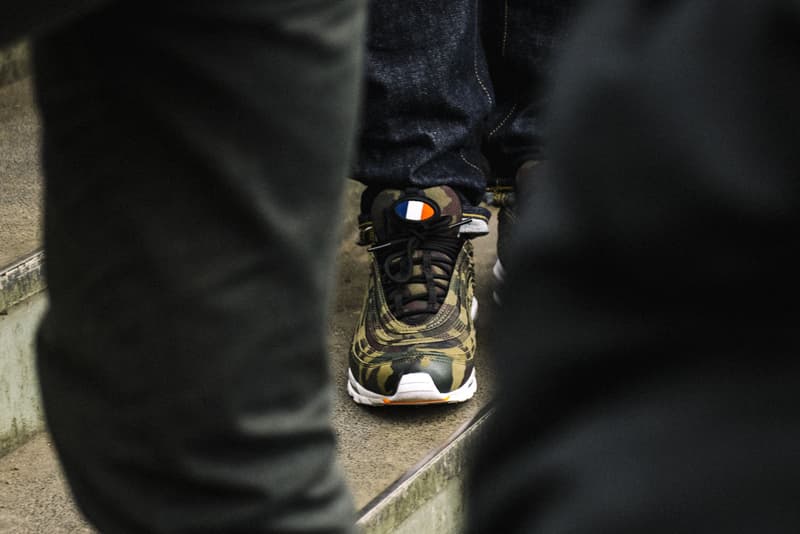 4 of 6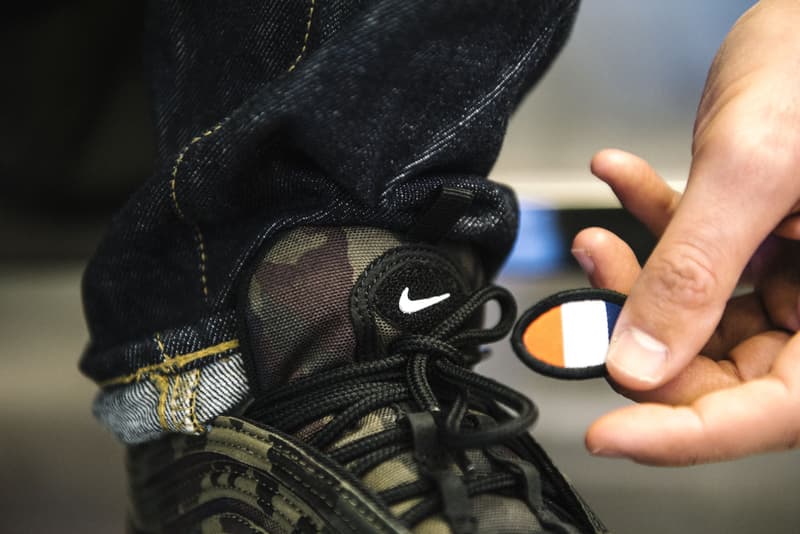 5 of 6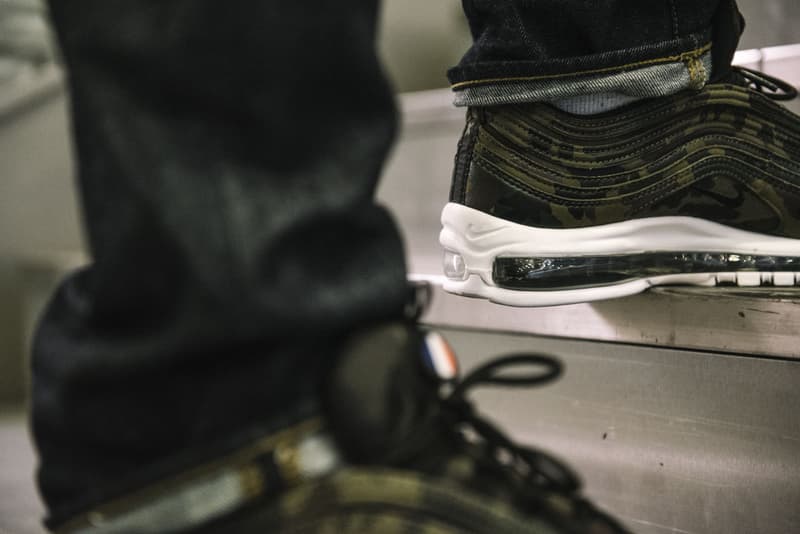 6 of 6
Le pack Nike Air Max 1997 "Country Camo" s'est révélé être un événement dans le monde de la basket. En plus de la version japonaise et américaine, l'Europe a aussi obtenu une part importante du pack prévu par le Swoosh avec quatre pays : l'Italie, le Royaume-Uni, l'Allemagne et la France.
Dans ces quelques visuels centrés sur la déclinaison hexagonale du modèle, la paire se dissimule dans les transports en commun parisien. L'une des subtilités découvertes reposent sur le patch tricolore qui peut s'enlever pour laisser apparaître une virgule discrète et subtile.
La paire sera en vente le 21 décembre dans une sélection de points de vente comme Opium. En effet, le magasin prépare une ambiance dédiée à cette sortie aux codes esthétiques militaires.
Opium 
19, rue Pierre lescot
75001 Paris