Jerry Lorenzo Dévoile Une Fear of God x Vans Slip-On Style 147 En Noir
Limitée à 50 paires ?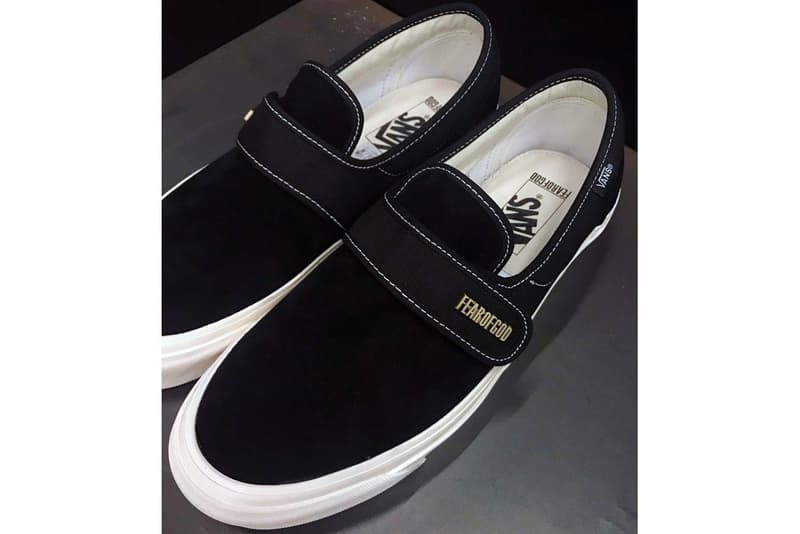 Peu de temps après avoir dévoilé la collaboration entre les marques Vans et Fear of God, le fondateur de cette dernière, Jerry Lorenzo, continue d'enrichir cette association chaussée avec une toute nouvelle Slip-On 147 en noir.
Le mois dernier l'incontournable modèle se déclinait en rouge, noir et blanc ainsi qu'en rouge et noir ; cette fois l'empeigne se recouvre de noir sanglée d'un scratch élégant sur une semelle blanche. Le logo de Fear of God se retrouve sur l'extrémité du scratch ainsi qu'à l'intérieur de la semelle.
Pour le moment, aucune information officielle n'a été confirmée sur cette sortie mais il se pourrait que la paire soit limitée seulement à 50 exemplaires. Affaire à suivre…