Is Moetic the Next Platform to Shake Up Fashion's Billion-Dollar Creator Economy?
With the likes of Lucien Clarke, Throwing Fits and Hiking Patrol all signed up, the platform is primed to give more power than ever to the creators.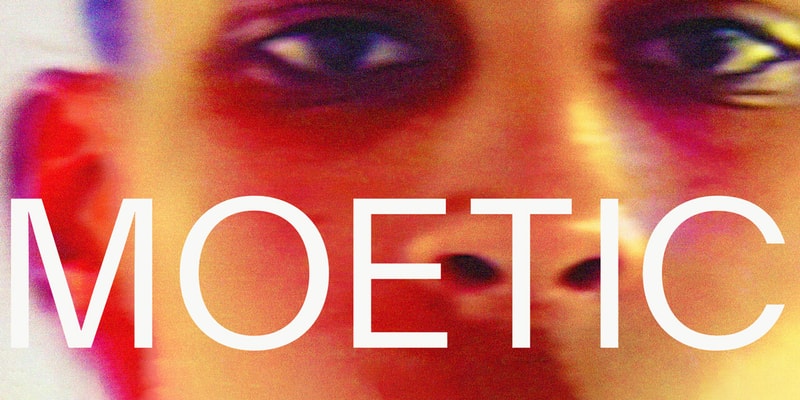 1 of 2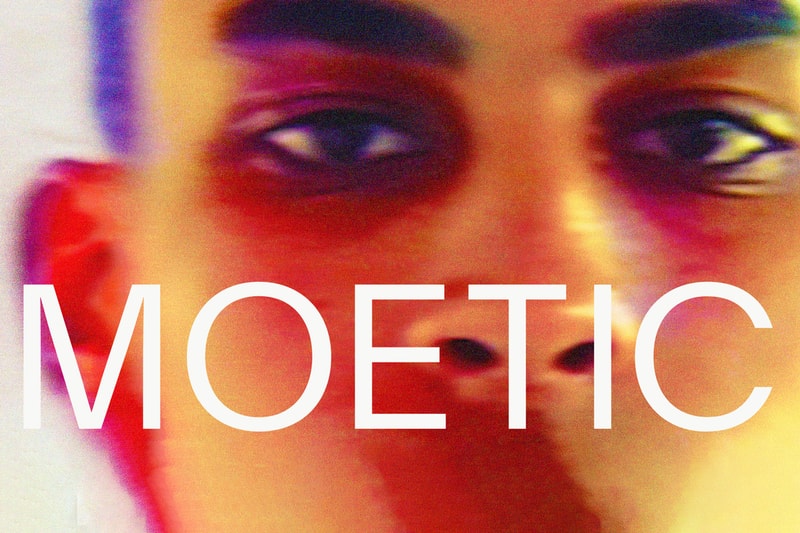 2 of 2
The creator economy ruled supreme in 2022. Now, more than 50 million people worldwide consider themselves "creators" in an industry estimated to be worth more than $100 billion, – with creator commerce expected to grow three times faster than traditional e-commerce, reaching $1.2 trillion by 2025.
This control of buying and selling habits wasn't always the case. In the past, luxury houses had more sway in determining trends by pulling inspiration from societal subcultures and putting them on the catwalk before they trickled down to the high street to influence wider trends. But that cycle is beginning to change.
Now, when it comes to style inspiration for a perenially-online generation, young people into fashion are more likely than ever to head straight to their phones to inform their next fit. In between the moodboards, memes and paid-for-posts, studying style and finding products worn by influential creators and curators on apps like Instagram and TikTok has become commonplace, with trends accelerating faster than ever as result.
Step forward Moetic: a platform dedicated to streamlining the process between community creators and buyers. Founded by lifelong skateboarder and street-style enthusiast Craig Smith, the platform arrives with the tagline "Shop people. Not algorithms." and promises to become the next step in the rapidly rising Creator Economy by tapping into communities through discerningly-curated storefronts.
After spending two decades working at Skype, Apple and Burberry, Smith contributed to the companies' transitions to direct-to-consumer sales as global VP of product at each company. To start Moetic, Smith teamed up with Matthew Murphy, a kindred spirit that he worked with at skate and streetwear retailer Parade World; Murphy now works as Moetic's head of business development.
With Smith and Murphy's rich experience in the fashion and tech spaces, distinct patterns and trends of buying and selling began to emerge – sparking the creation of Moetic. "We had noticed spikes in sales around a particular product and not knowing where the traffic came from, then after investigating further we found out it was from creators," Smith tells Hypebeast. "We realised that the climate was changing and consumers were less loyal to brands and we need to be innovative and create a platform that connected the creators directly to curated product selections. That's where Moetic comes in."
Moetic allows Creators to launch an instant storefront, choosing from a collection of 75,000 pre-vetted products, while larger creators can submit their own brand deals. Palace Skateboards' Lucien Clarke and Savannah Stacey Keenan will offer curated luxury, skate and streetwear from their own online shops, while Menswear TikTok style leader Mark Boutillier will curate his own store.
Then, there's cult New York-based podcast Throwing Fits, which will also have a store on the platform. Co-hosts Lawrence Schlossman and James Harris have filled up their store with "Jawnz World Cup" edits, featuring their favourite fashion brands from across the world. Expertly-curated Instagram moodboard platforms such as Hiking Patrol have also signed up, offering pieces seen on their modern lifestyle and outdoor exploration page in one place. "It's a digital version of an independent store," Murphy explains. "You are buying from a sales system that's really passionate when speaking about it, and in turn, excites you about its products."
Murphy explains that Moetic is there to help these types of creators harness their influence by creating a "streamlined storefront" that distributes co-signed clothing: "We want to keep each creator and community engaged within their world, via a revenue channel creator's control."
Powering those storefronts is Moetic's marketplace platform, which offers Creators endless-aisle business model as Amazon and Farfetch, through a network of relationships with stores and brands throughout USA, Canada and Europe. Creators earn a standard commission rate on each sale, with the larger earners able to command bigger revenue deals orchestrated by Moetic's business development team. Murphy describes Moetic as "platform-agnostic": one profile link on TikTok Instagram, Facebook or YouTube, places a brand with creators and their channels. "It couldn't be easier," he asserts.
But the platform isn't just for in-vogue taste-makers – Moetic is open for everyone. "Obviously at first, it will just be these key creators," Murphy says, "But three or four years from now I want my 18-year-old daughter to open a shop and just sell stuff to her friends." New creators can sign up with a username, curate their products and share their unique profile link across their community, while Moetic manages the back of house, providing the platform, brand onboarding, customer services, payment and shipping.
Smith reasserts that having a permanent online location – or "creator-specific storefront" – will add value for consumers, brands and creators: "By having products in a creator's Moetic store, you'll have a lasting presence – so when a brand comes along and wants to do a sponsored post and put products on that creator's store, you'll still get some love from that because you're already on their store from before."
Moetic will also look to empower creators while giving brands pure attribution knowledge. Establishing who bought a specific product from what creator and when the item was listed on their Moetic store is simple: "If a creator is talking about an item or brand, it's much easier to track spending. If we could put the products and the buy button with the creator, they're not gonna send brands one customer," says Smith, "they're gonna send them many more and it'll be easily traced back to the creator who spoke about it on their socials."
New methods of buying and selling are a key reason behind setting up the platform for Murphy, with social media moving from a pure social follower graph to an engagement-focussed graph. "Most eyeballs are now on TikTok and it's really leading the way in reality-based e-commerce. Consumers are much more engaged because of relatable creators and their content." Murph explains, "Young creators don't take themselves too seriously and care less about the number of followers."
Even from a collaboration perspective, creators are increasingly being valued above the traditional "brand x brand" collab route as we head into 2023. Outfits like New Balance and Jordan continue to evolve their collaborations to include individuals and communities – just look at Crenshaw Skate Club x Jordan, Joe Freshgoods x New Balance, Basement Approved x New Balance as recent example of this trend. "When creators open the door to certain brands using their own tone of voice, we see an immediate reaction and peak in traffic," explains Smith. "This naturally converts to sales because there's that trust already there, between the community and creator"
With all this in mind, you can expect more and more creators to start utilising the platform next year. "We've also built our business on trust and legitimacy," Smith declares. "I've known Lucien [Clarke] for over 20 years. He is a friend and he trusts what we're doing – but he's also a businessman and an entrepreneur; he's not gonna work with us just because we're friends," Murphy adds.
That trust is also being shown by high-level investors, including LocalGlobe VC, Jose Neves – Founder of Farfetch.com, Alex Chung – Founder of Giphy, Maurice Helfgott – Amery  Capital, BEAMS Japan and Ian Rogers of LVMH and Ledger – the crypto hardware wallet. From micro-level uptake to fully-established backing already secured, it's clear that the foundations are laid for Moetic, as a platform, to shake up the creator economy like never before.
Head to https://www.paradeworld.com/uk/moetic/ for more information.