The 'Ashish: Fall in Love and be More Tender' Exhibition Marks the Designer's 20-Year Legacy
While honoring Ashish Gupta's childhood in Dehli, commenting on the relationship between the West and India, and recognizing inclusion.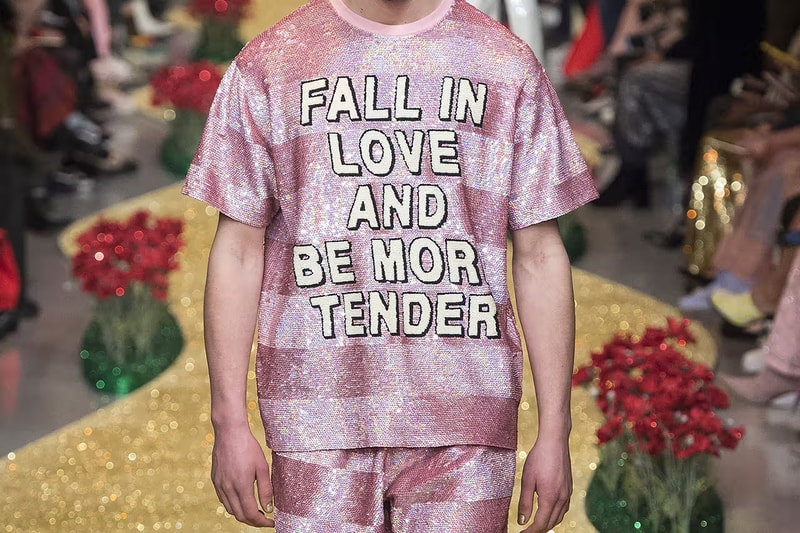 Ashish Gupta's eponymous brand, Ashish, is celebrating 20 years with a new fashion retrospective, Ashish: Fall in Love and be More Tender.
Taking place at London's William Morris Gallery, the exhibition explores the designer's continued support, study, and celebration of communities and cultures in the UK and further afield — notably highlighting race, gender, class systems, LGBTQ+ people, and the need to be inclusive within such worlds.
Ashish's frequent use of bold colors, sequins and slogans are what made the designer's work stand out — in turn finding a place among celebrities like Beyoncé, Hunter Schafer, Rihanna and Charli XCX. His work is kaleidoscopic and filled with joy, glitz, and tenderness, and this will all come to the fore in the 60-plus-piece exhibition.
However, a self-reflective element will also feature heavily, referencing Gupta's childhood in Dehli, as well as Indian cinema and the relationships between the West and India. Rounding out the exhibition is the Mumbai-based photographer and filmmaker Ashish Shah, who has been enlisted by the designer to showcase the ways in which Ashish further comments on that aforementioned relationship.
As put by the gallery, "The new commission will also contextualize Ashish's work from a decolonizing perspective, offering a counterpoint to the Western gaze that dominates much fashion documentation and photography."
Ashish: Fall in Love and be More Tender opens on April 1 and commences September 10, 2023. Find more information via William Morris Gallery's site.
In related news, Gabriel Moses' debut exhibition, Regina, also opens in April.