---
Matt Williams
"As a modern designer, I feel I should always be taking advantage of the new technology that is available to me."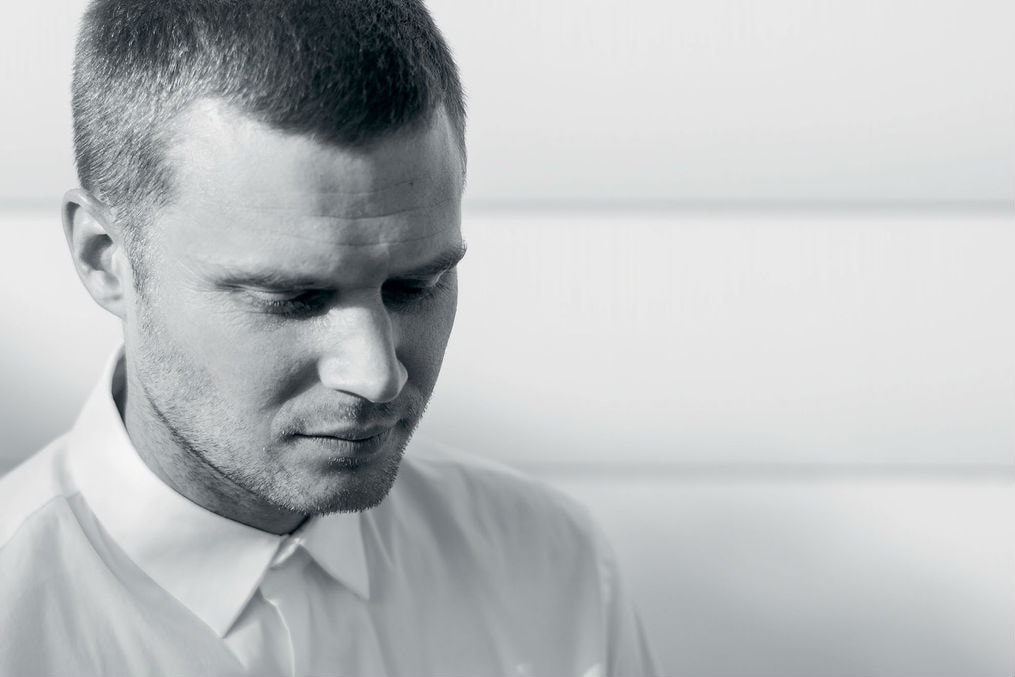 From starting the brand, what's been the biggest challenges you faced along the way in the different areas that are involved, i.e, production, marketing, retail etc?
One of the hardest things when you're a young is brand is the difficulty to meet minimums with factories, yet still being able to produce special pieces and get a pure vision seen. Additionally, growing a strong team can be challenging. Finding the right people that match your aesthetic, understand your vision and are a pleasure to spend time with is rare yet super important. We have been very lucky thus far. My wife takes care of sales and the rest of our team is either family or feels like family.
What's been your highlight of 2016?
Being a part of the LVMH top 8 was truly amazing. Meeting all of the judges, speaking with them, walking them through the collection and hearing their thoughts was awe-inspiring. Even meeting the other designers was so special. I knew a couple of them already but just seeing the talent and how everyone works was was very moving. I think 2016 as a whole has been a really strong year. We have grown so much as a company and have acquired great new accounts worldwide. I am super proud of the imagery created for our seasonal catalogues with Nick Knight. I have also been able to progress so much in my personal design work by learning more about fabric development and working closely with incredible Italian factories to understand what is possible with garment construction.
As a brand that likes using different mediums such as print and 360 videos, how do you think technology will influence the way brands evolve moving forward, if at all?
As a modern designer, I feel I should always be taking advantage of the new technology that is available to me. I like to ask our suppliers for new materials, threads and techniques that they are using to see what works for the ALYX aesthetic. As I research and think more about the future of our world, I want to make a conscious effort to find ways to produce environmentally friendly yet high quality garments. I think the future of technology will allow garment construction to occur geographically near to where the items are sold. As far as a non-digital aspect, we produce printed catalogues to offer a sense of permanence for our supporters. We research and use special printing techniques and paper stocks to portray the images. The catalogue acts as a time capsule for this moment in time.
Has being based in Italy influenced any aspects of the brand?
Yes, definitely. As I began to develop a structure and vision for ALYX, I knew that working in Italy would be ideal for achieving the level of quality and precision I wanted for my brand. I was commuting back and forth between NYC and Ferrara so frequently. I decided to move to Italy for the next year to devote more time to developing the collections and to get closer with the production team and factories working on ALYX. The care and thoughtfulness that our suppliers put into the brand is very inspiring. Living here allows me to slow down a bit and put all of my focus into the brand. Italy is an incredible place to live. Fashion is instilled in Italian culture.
You collaborated with notable names such as Hiroshi Fujiwara and Nick Knight, what was it like working with them and what did you learn from it?
I am very lucky to call Nick Knight a dear friend. We have worked together on many projects over the past seven or eight years, so when I started my own brand I knew I wanted to involve him. It feels very special to be able to trust a collaborator so much. When we work together, we push each other hard to create a new language with the images we are producing and to try new things. It's really fun. Working with Hiroshi is still quite new. I have always admired what he has contributed to fashion and culture over the decades. It was quite an honor when Hiroshi asked to collaborate. I really appreciate his sensibility and creation. He came to our showroom in Paris and we just started talking about fashion and clothing. The next thing I knew, I was traveling to Tokyo to work on our project together. I hope to work more with him in the future. It is really inspiring how relevant each of their work has remained over the years.