Ce duo d'artistes français explore l'impact de l'homme sur l'environnement à travers leur dernier projet
Une série autour du sac poubelle.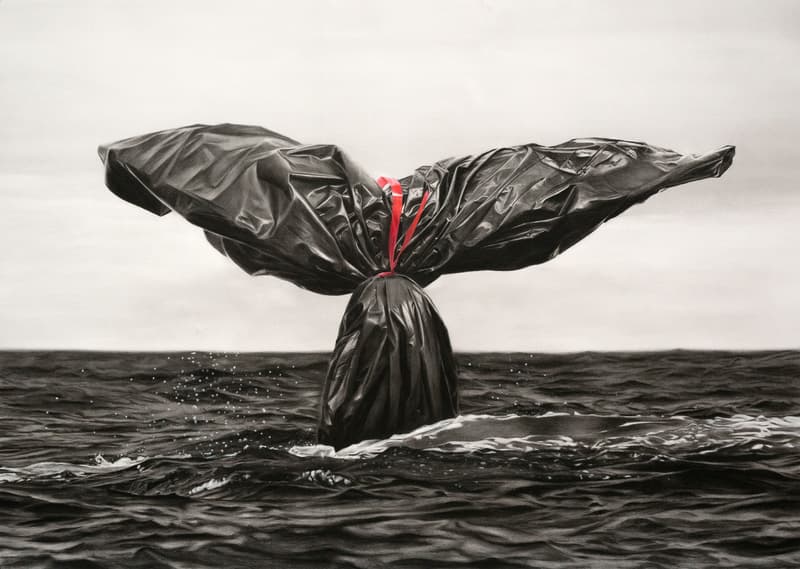 1 of 17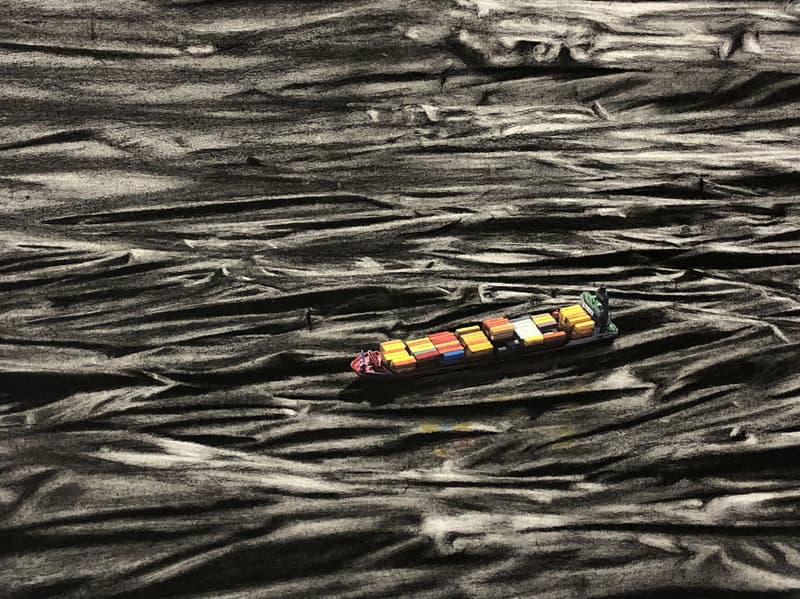 2 of 17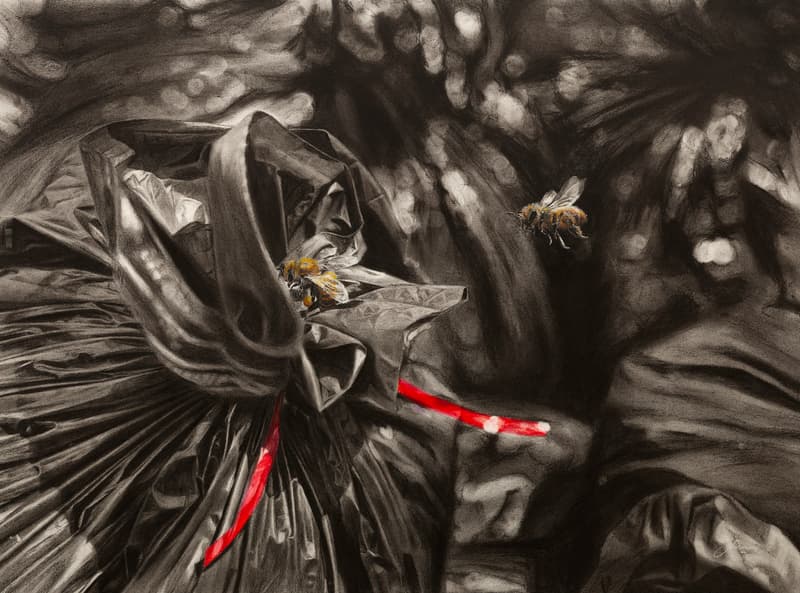 3 of 17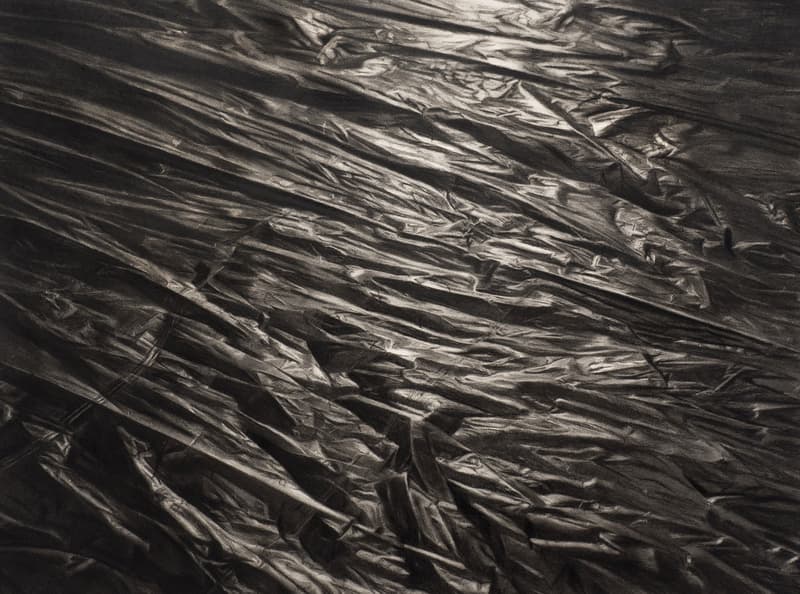 4 of 17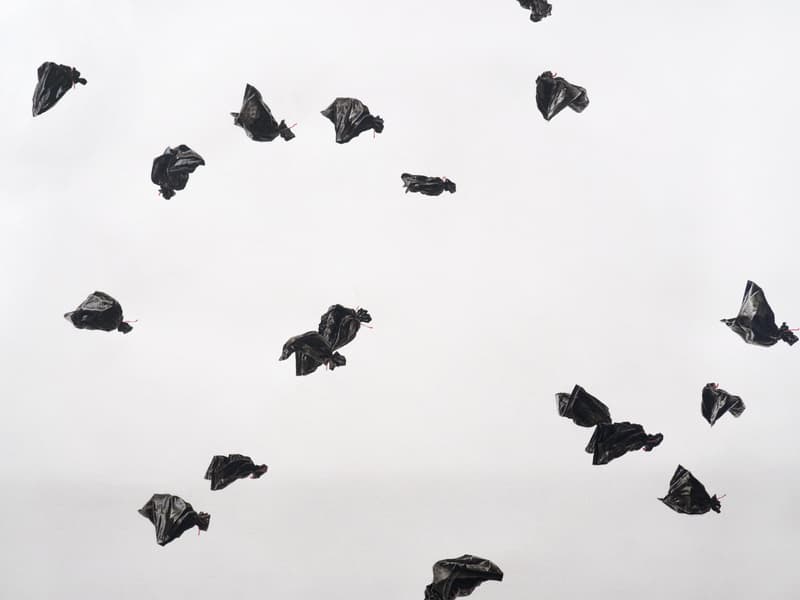 5 of 17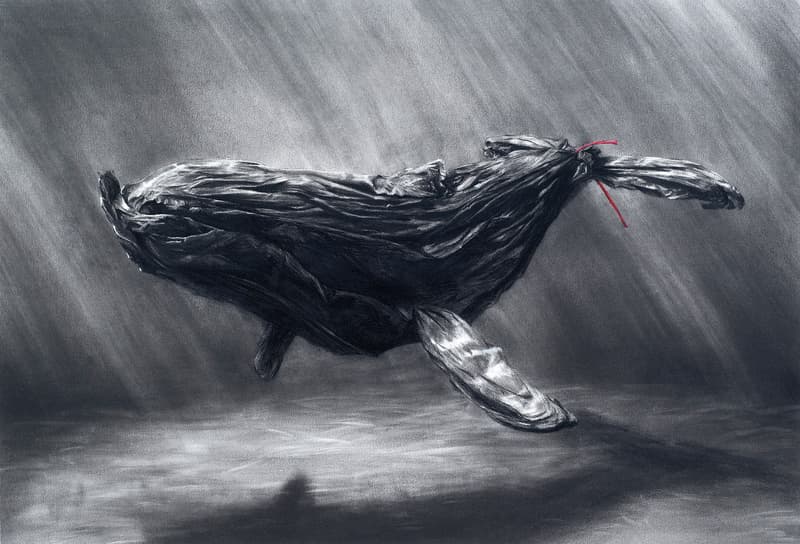 6 of 17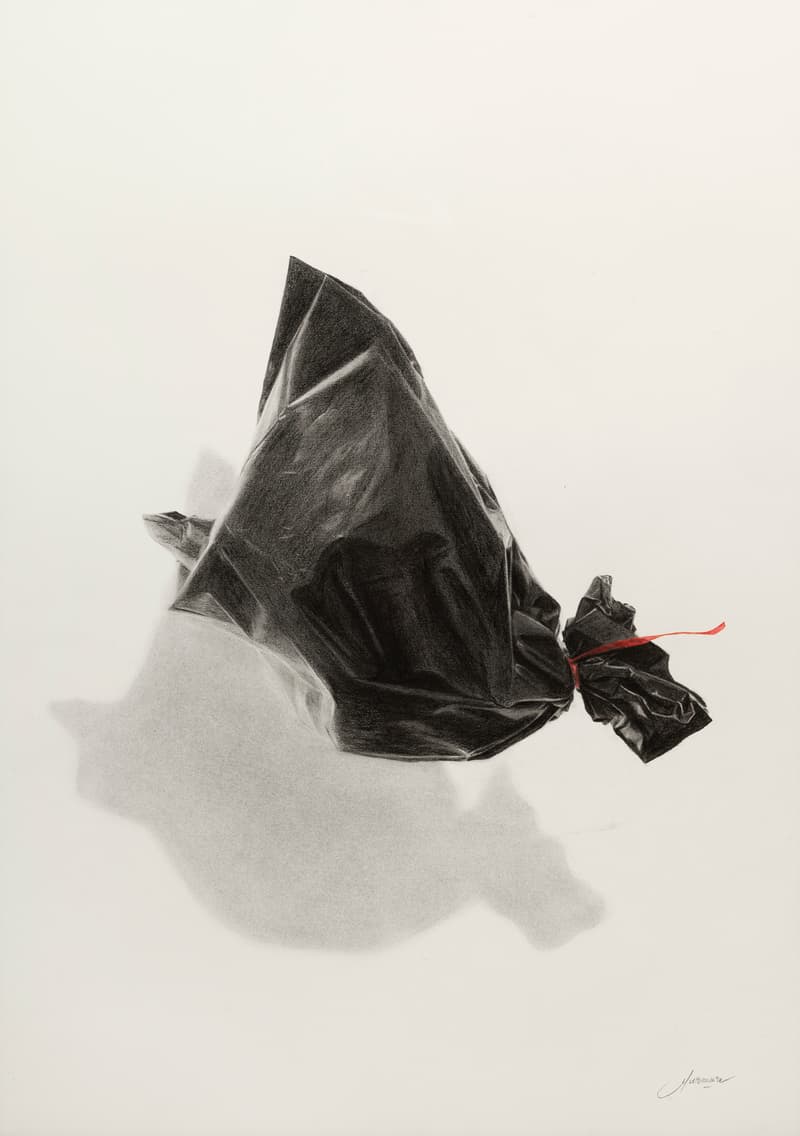 7 of 17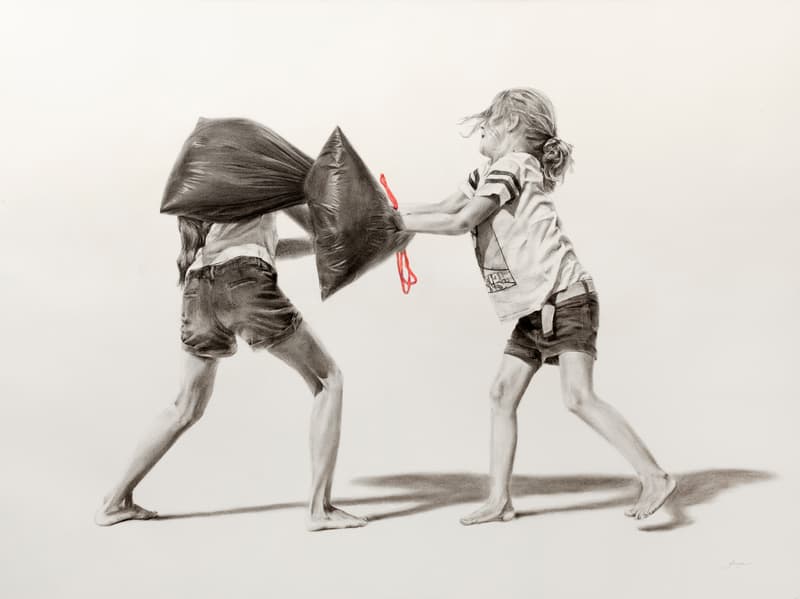 8 of 17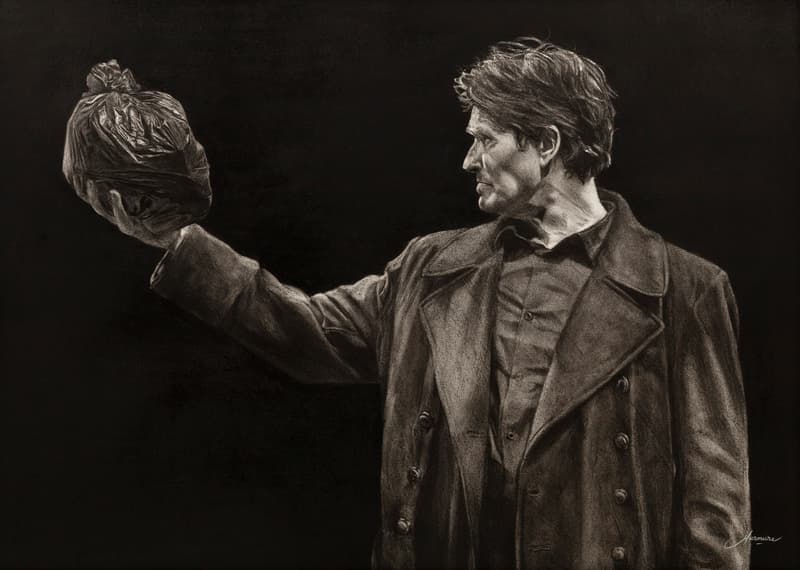 9 of 17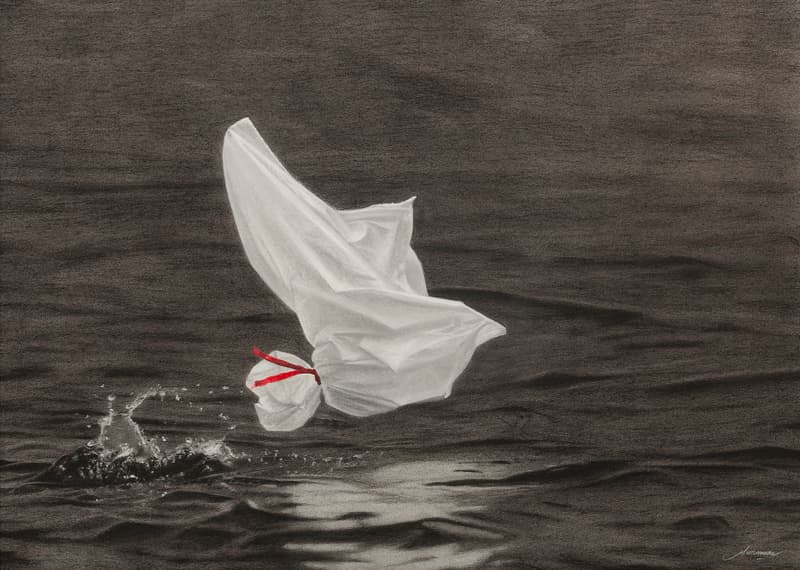 10 of 17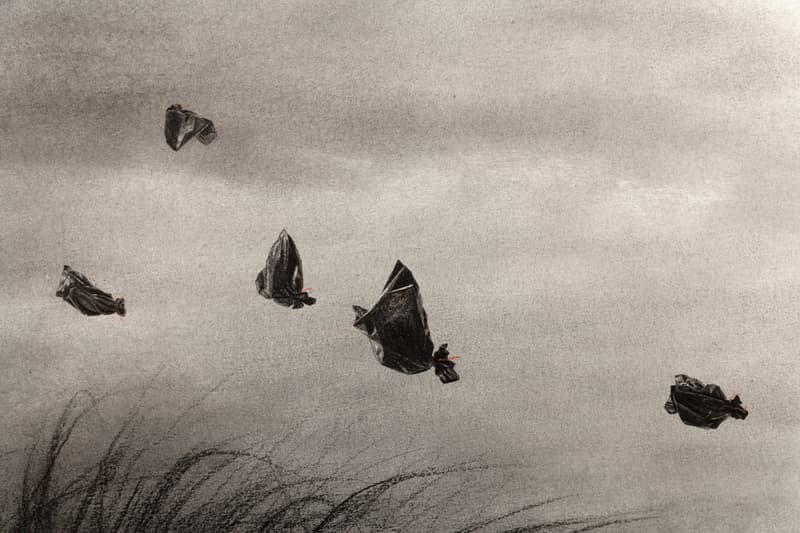 11 of 17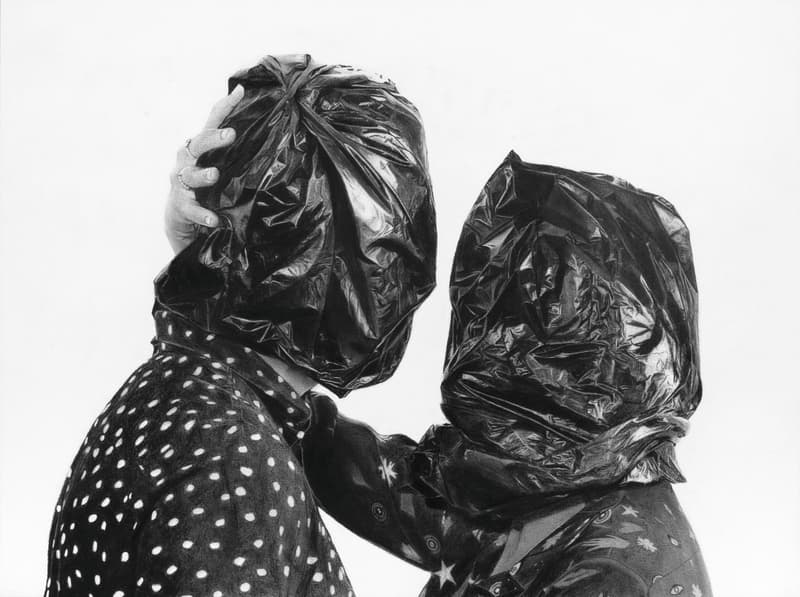 12 of 17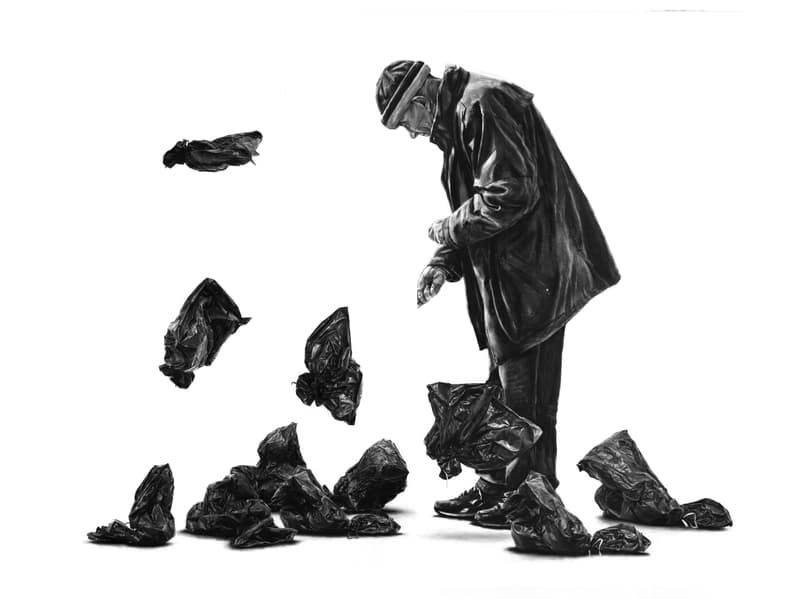 13 of 17
14 of 17
15 of 17
16 of 17
17 of 17
Les artistes français Paul Ressencourt et Simon Roche, plus connus sous le nom du duo Murmure, proposent une nouvelle série d'œuvres autour du sac poubelle intitulée "Garb-age" et explore ainsi l'impact de l'homme sur son environnement.
Le duo français imagine des créations en noir et blanc en jouant avec le reflet de la lumière sur le plastique des sacs poubelles qui se voient déclinés sous différentes formes le temps d'une série de dessins et fresques murales. Cet objet du quotidien est détourné pour se transformer en baleine ou en oiseaux, habiller le visage de deux amoureux ou faire office de fond marin. Les deux artistes confiaient à Juxtapoz : "L'idée principale était de jouer avec les couleurs d'un sac poubelle noir ordinaire autant que possible. Non seulement pour son attrait dramatique, mais aussi pour la profondeur des nuances et, en quelque sorte, l'élégance de sa texture et sa réaction à la lumière."
À travers ce projet, Paul Ressencourt et Simon Roche souhaitent mettre en lumière la crise environnementale que nous connaissons et notamment la responsabilité de l'homme sur ces dérèglements climatiques. "Chaque œuvre est une image forte reflétant les choix auxquels tout le monde est confronté quotidiennement, entre notre connaissance des enjeux et les actions que nous pourrions faire mais ne faisons pas" partage le duo.
Le projet "Garb-age" de Murmure est actuellement présenté à la Galerie LJ de Paris qui propose une visite virtuelle de l'exposition sur son Instagram étant donné la fermeture de l'établissement suite à l'épidémie de coronavirus.
Dans notre actualité, découvrez le duo d'artistes derrière cette vidéo virale qui met en lumière les gestes barrières contre le coronavirus.