Des milliers de nouveaux-nés ont été nommés en référence aux personnages de Game of Thrones en 2018
La série a inspiré les jeunes parents.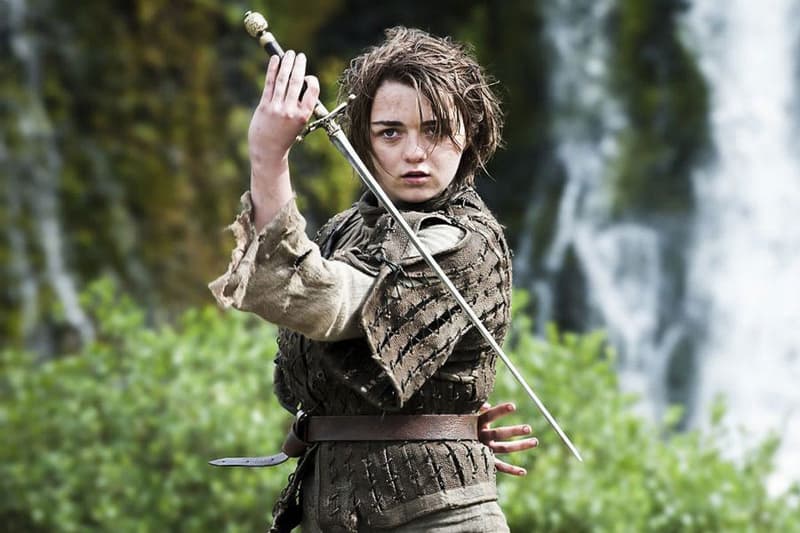 Nouvelle preuve du succès de Game of Thrones, la Sécurité Sociale américaine dévoile que des milliers d'enfants ont été nommés en référence aux personnages de la série.
Depuis plusieurs années, Game of Thrones ne cesse de faire croître sa popularité et s'impose comme l'une des séries les plus estimées de la culture pop, battant notamment des records de téléchargements illégaux. Il n'est donc pas étonnant que de nombreux parents s'inspirent de GOT lorsque vient le moment de donner un prénom à leur nouveau-né. Que ce soit une forme d'hommage à leur série préférée ou simplement un coup de cœur sur le prénom de l'un des personnages, ce sont des milliers de parents américains qui ont décidés d'appeler leur enfant en référence à Game of Thrones.
En effet, la Sécurité Sociale des États-Unis a dévoilé les statistiques des prénoms donnés en 2018 sur le territoire américain. On découvre ainsi que 4,500 enfants portent désormais le même prénom que certains des personnages de GOT. Le nom le plus apprécié reste celui d'Arya, signifiant "noblesse" dans la culture indienne, qui a été donné à 2,545 jeunes filles, en faisant ainsi le 119ème prénom féminin le plus populaire du pays. On retrouve ensuite les prénoms Khaleesi et Yara, donnés respectivement 560 et 434 fois.
Le prénom masculin le plus populaire de l'univers de GOT est celui de Renly, bien que le personnage soit disparu depuis la saison 2. Tyrion a également su séduire les parents puisque 58 enfants portent désormais le même prénom que le célèbre Lannister. Et si les parents ont été nombreux à nommer leurs enfants d'après des personnages de GOT en 2018, nul doute que ce nombre augmentera cette année après la fin de la série. On précisera tout de même que certains des prénoms de la série étaient donnés bien avant le succès de la série, qui a contribué à populariser certains de ses noms.
Découvrez ci-dessous la liste complète des prénoms des personnages de GOT donnés aux nouveaux-nés américains en 2018.
Si vous l'aviez raté, la tasse de café oubliée dans Game of Thrones a généré des milliards de dollars de pub gratuite pour Starbucks.
Arya: 2,545
Khaleesi: 560
Yara: 434
Lyanna: 319
Shae: 125
Renly: 102
Jory: 72
Tyrion: 58
Brienne: 33
Jorah: 30
Sansa: 29
Catelyn: 21
Ellaria: 17
Oberyn: 15
Nymeria: 15
Ramsay: 15
Theon: 14
Aerys: 14
Gregor: 11
Shireen: 11
Talisa: 11
Sandor: 10
Khal: 9
Olenna: 9
Rennick: 9
Daenarys: 8
Bran: 8
Beric: 8
Brynden: 8
Myranda: 8
Bronn: 7
Samwell: 7
Myrcella: 6
Aegon: 6
Benjen: 6
Ghita: 6
Martyn: 6
Meryn: 6