Netflix Dévoile La Date De Sortie De La Saison 3 De Stranger Things Et Un Trailer
Vous pourrez retourner dans l'Upside Down cet été.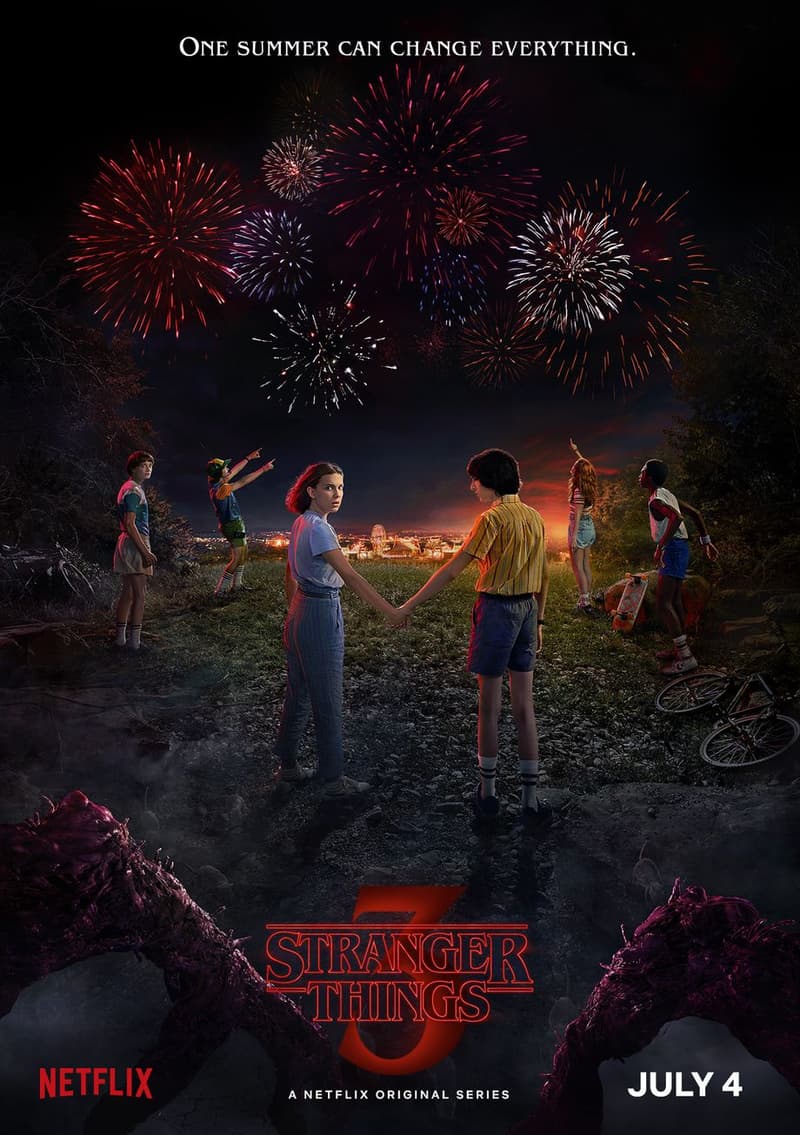 Netflix avait teasé sur une date de sortie en 2019, on connait désormais la date exacte de la saison 3 de Stranger Things.  La plateforme de streaming a révélé à minuit un tout premier trailer. Histoire que vos premières secondes de 2019 soient vraiment Upside Down.
C'est le 4 juillet prochain que nous retrouverons Eleven et la petite troupe. Dans ce nouveau trailer on vit en live le décompte du jour de l'an de 1985 à la télévision. Mais au fur et à mesure l'image se brouille et plusieurs messages codés apparaissent alors à l'écran : "When Blue and Yellow Meet in the West" peut-on lire tout d'abord ainsi que "SilverCatFeeds.exe."
Que cela peut-il bien dire ? Autant de mystères qui seront résolus le 4 juillet prochain. Le trailer est à découvrir ci-dessous :
JULY 4 pic.twitter.com/UX9M1L02rd

— Stranger Things (@Stranger_Things) 1 janvier 2019
Netflix a également confirmé l'arrivée de la nouvelle saison de la Casa de Papel pour 2019.