Paul Pogba Dévoile Un Sac MCM Personnalisé
Une arrivée en Russie stylée.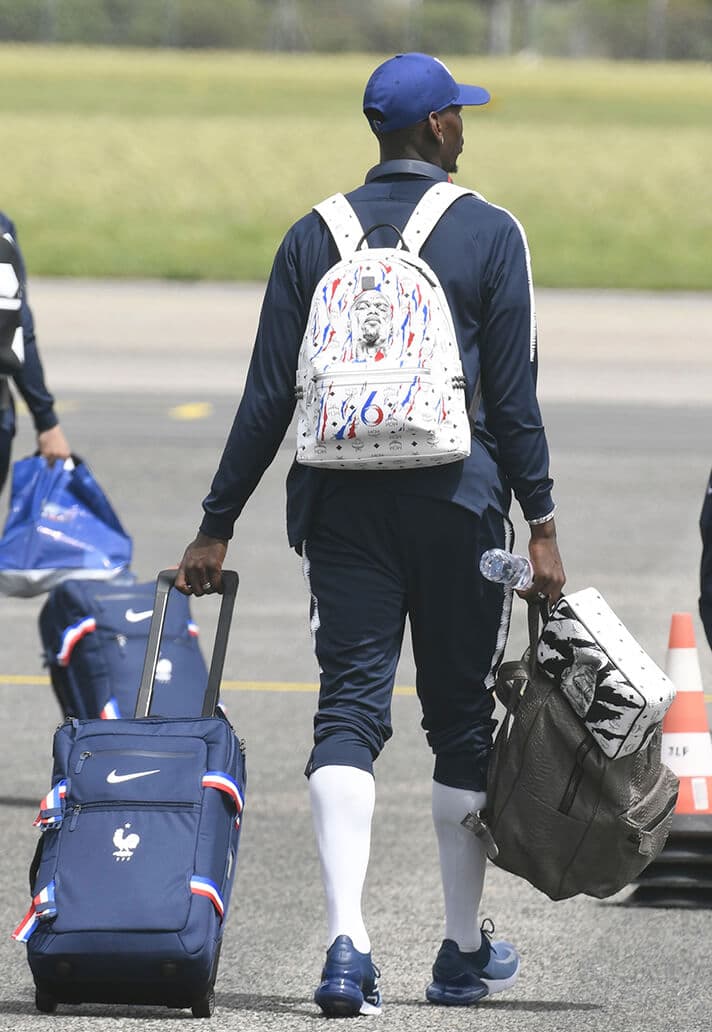 1 of 2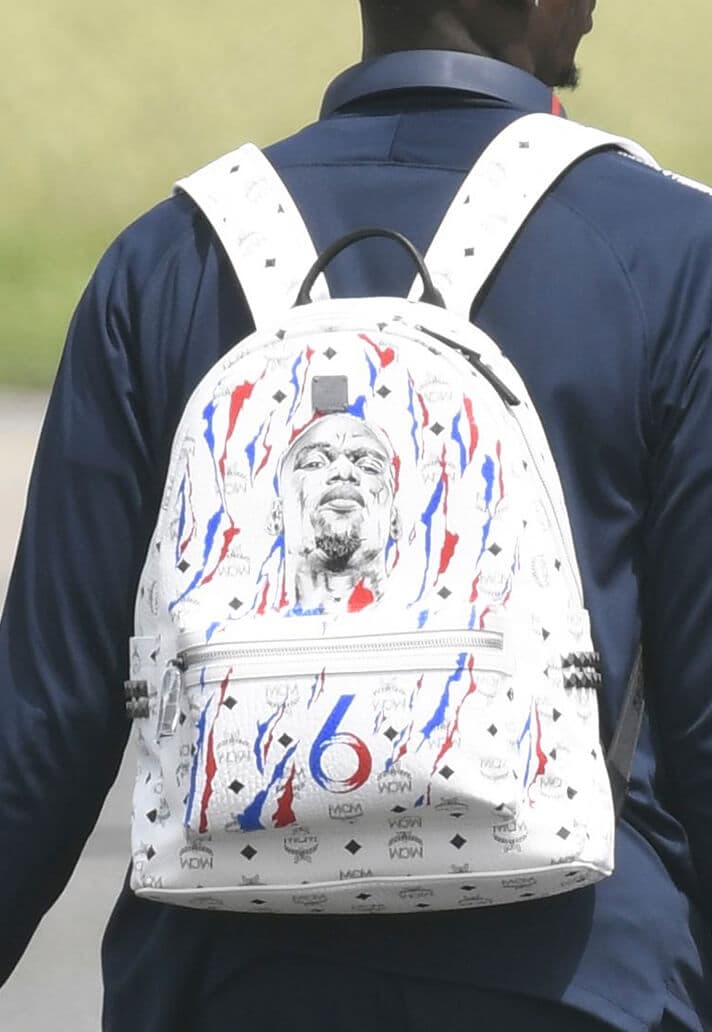 2 of 2
Les Bleus sont arrivés en Russie à quelques jours du début du Mondial. La plus belle compétition de football débutera le 14 juin prochain et tout a été préparé pour les hommes de Deschamps. C'est avec des portes de chambre personnalisées et à leur effigie que Kimpembe, Mbappé, Mendy et tous les joueurs de l'équipe de France ont été accueillis dans leur hôtel situé à une heure de Moscou. Une personnalisation que Paul Pogba a poussé un peu plus loin avec un sac à dos flanqué de son portrait. Le garçon a été aperçu descendant de l'avion avec un backpack de la marque de luxe MCM customisé.
Sur le sac à dos MCM d'une valeur de 670€ on retrouve les couleurs bleu, blanc rouge ainsi que le numéro 6, numéro qu'il porte à Manchester United. Ce sac à dos est également accompagné d'une pochette MCM (dans la main droite de Pogba sur la photo) flanquée d'un portrait en noir et blanc. Les photos de Paul Pogba avec son sac customisé sont à retrouver ci-dessus.
Découvrez également un nouvel épisode hilarant dans la bromance Pogba/Griezmann.