Takashi Murakami Prend Part À La Nouvelle Exposition De La Fondation Louis Vuitton
Aux cotés d'Henri Matisse, de Maurizio Cattelan et bien d'autres.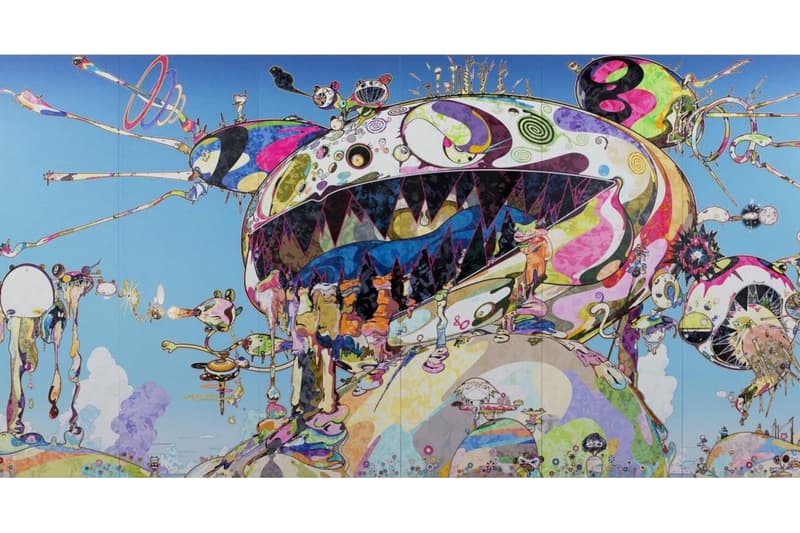 Si Virgil Abloh montrait récemment son soutien à Takashi Murakami, l'artiste expose ses œuvres à la Fondation Louis Vuitton du 16ème arrondissement de Paris. Intitulée "In Tune with the World", l'exposition met en lumière des pièces d'artistes de renommée mondiale comme Maurizio Cattelan ou Pierre Huyghe aux cotés de légendes comme Henri Matisse, Dan Flavin et Yves Klein. La plupart des pièces n'ont jamais été présentées au grand public et les œuvres phares de l'évènement sont The Octopus Eats Its Own Leg de Murakami ou le tableau Untitled de Huyghe (Human Mask).
À propos de l'exposition, la galerie ajoute qu'elle "étudie la place de l'homme dans l'univers et ses échanges avec les autres humains, les animaux, les plantes et même les objets inanimés". L'exposition est ouverte jusqu'au 27 août prochain.
Rendez-vous sur le site de la Fondation Louis Vuitton pour en savoir plus. Dans l'actualité de la marque de luxe française, découvrez ce que les fashion insiders français pensent de la nomination de Virgil Abloh chez Louis Vuitton.
Fondation Louis Vuitton
8 Avenue du Mahatma Gandhi
Paris, France 75116