Report : Grosse Fête De Famille Pour OrelSan Qui Invite Damso, VALD, Ibeyi Pour Sa Deuxième Date À Bercy
Épilogue de sa tournée de 2018.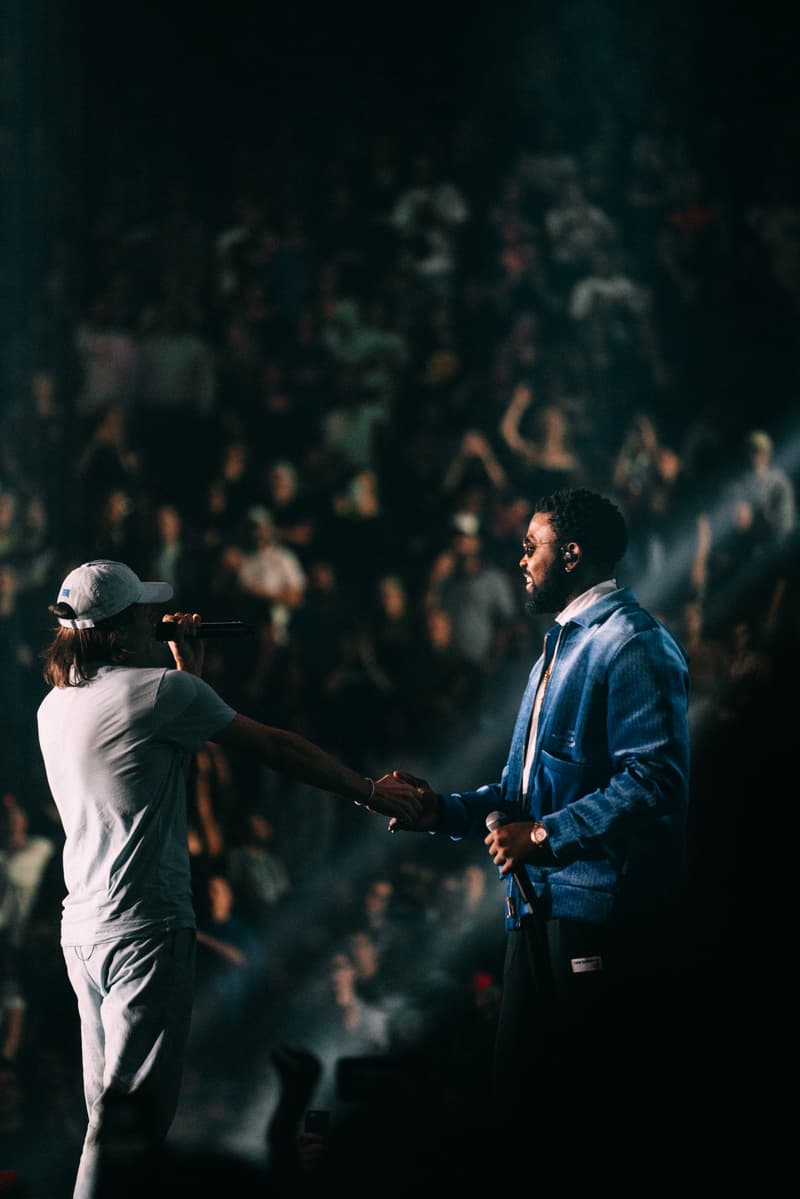 1 of 32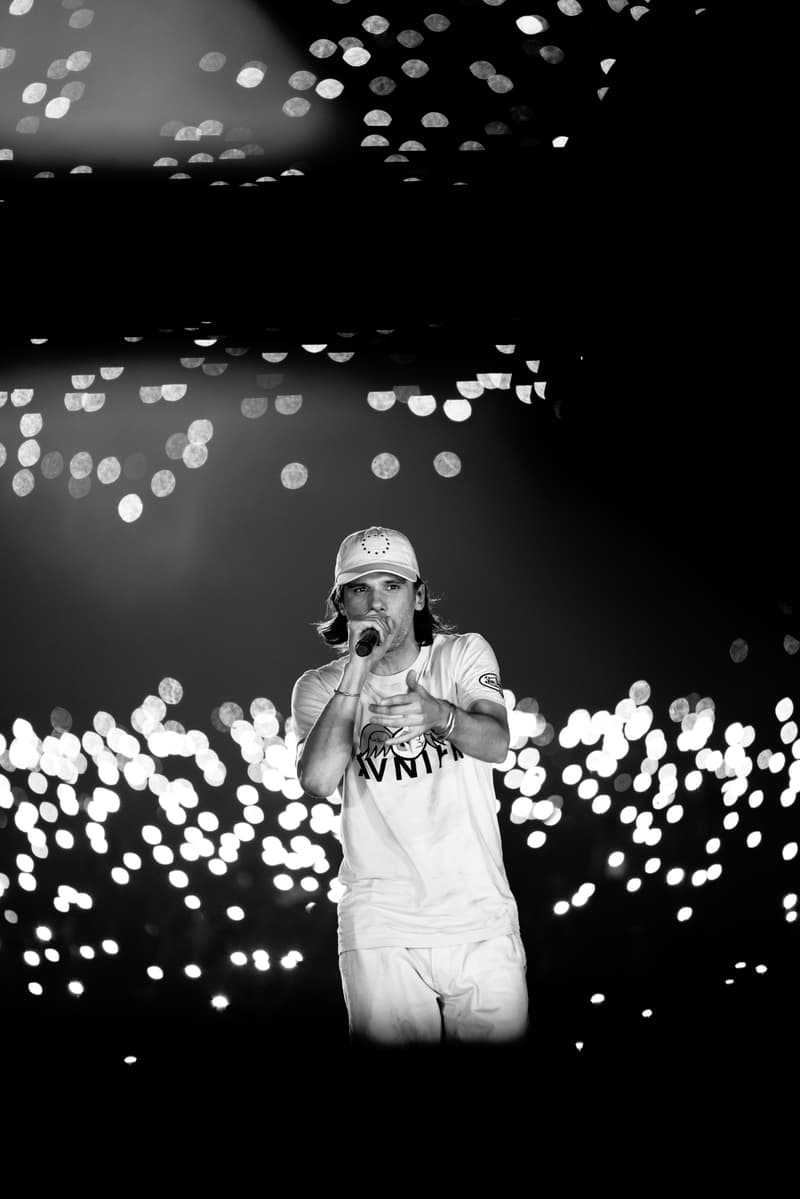 2 of 32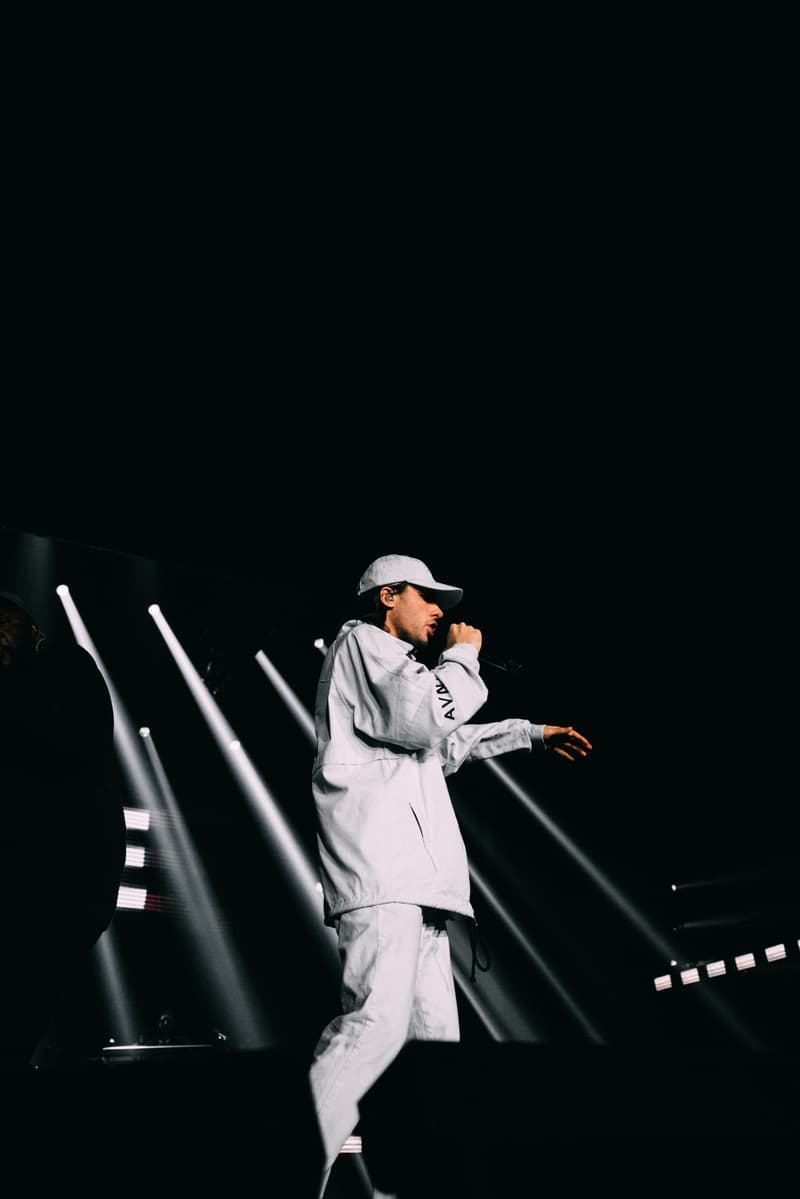 3 of 32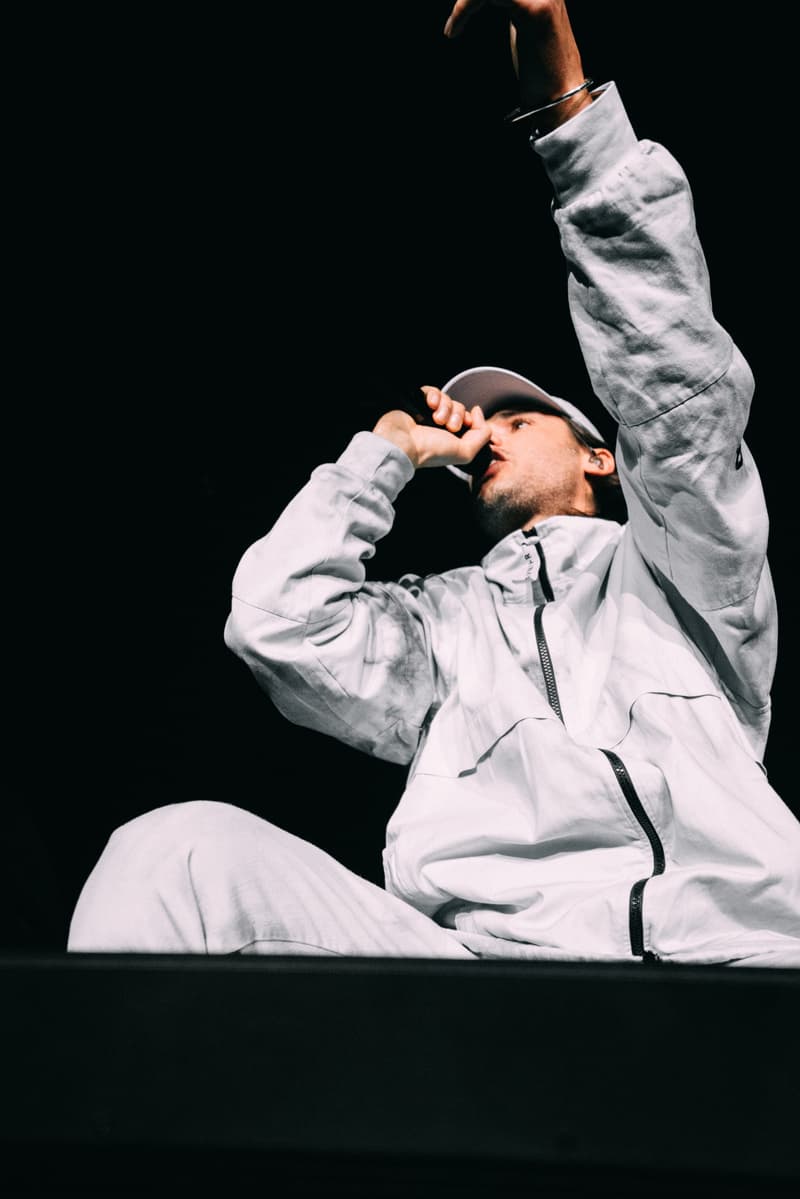 4 of 32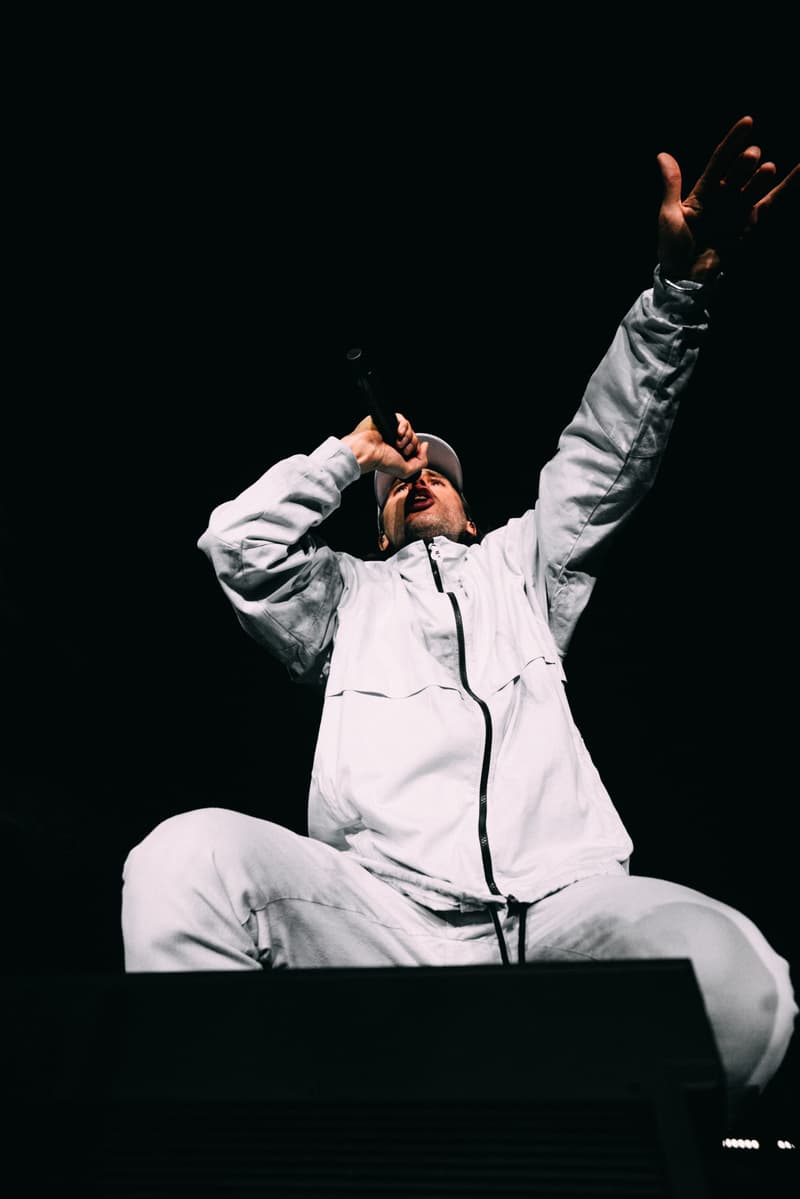 5 of 32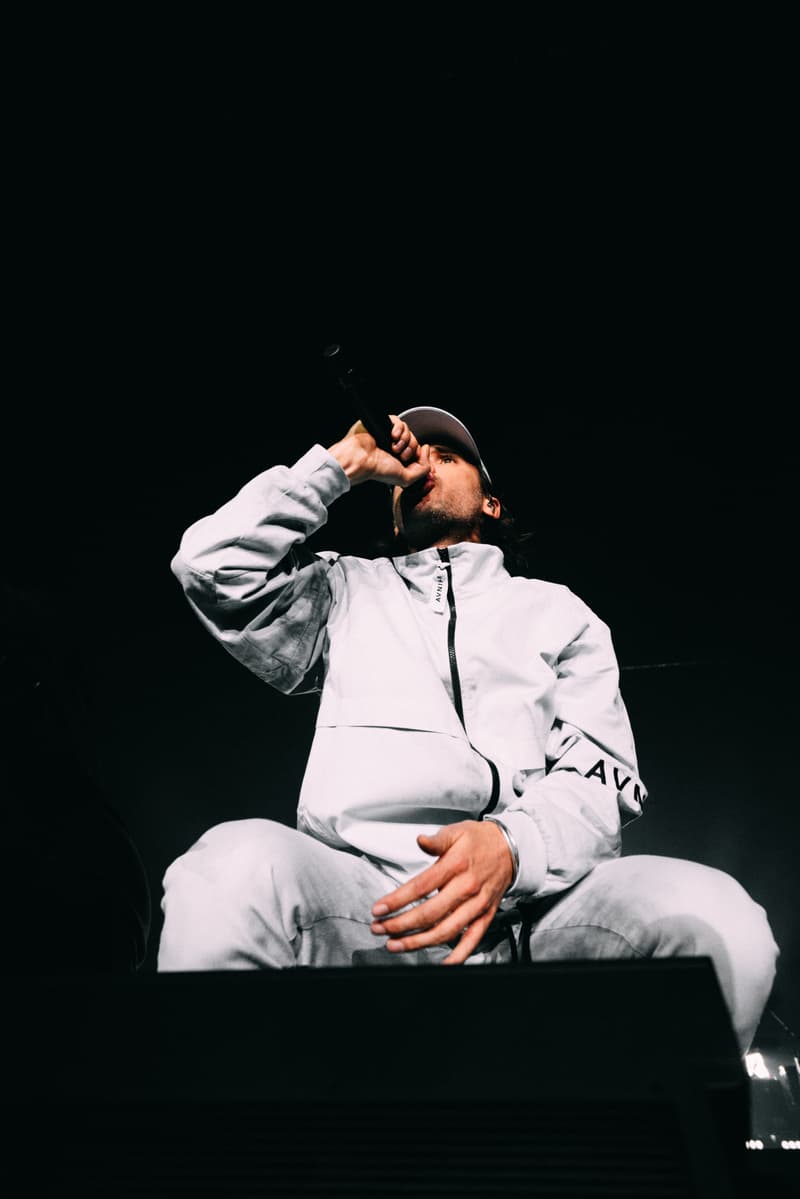 6 of 32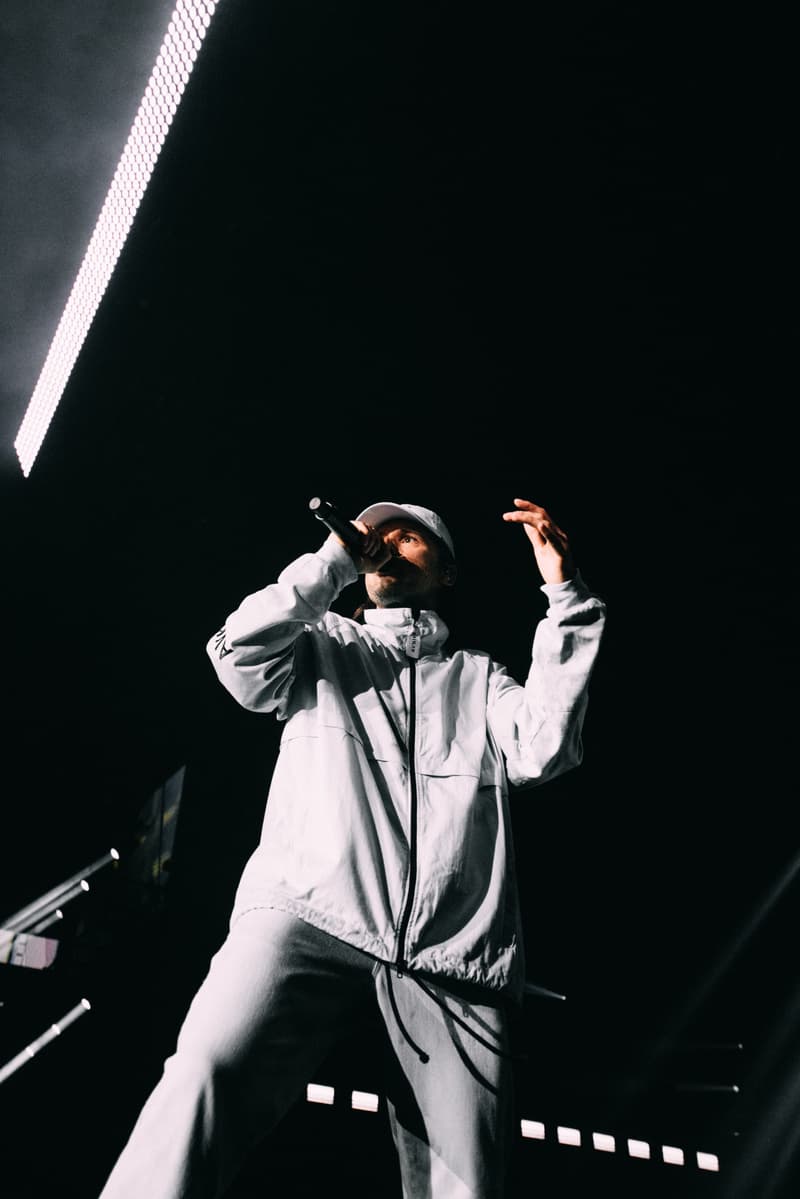 7 of 32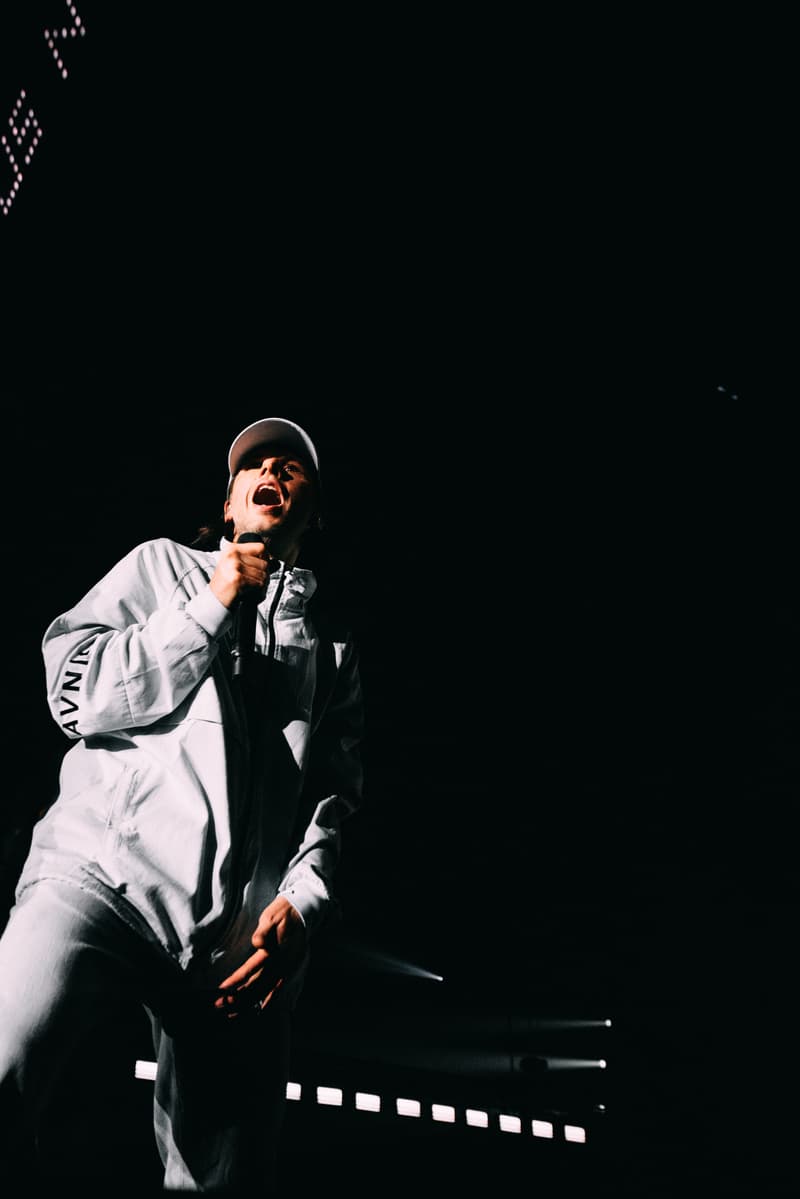 8 of 32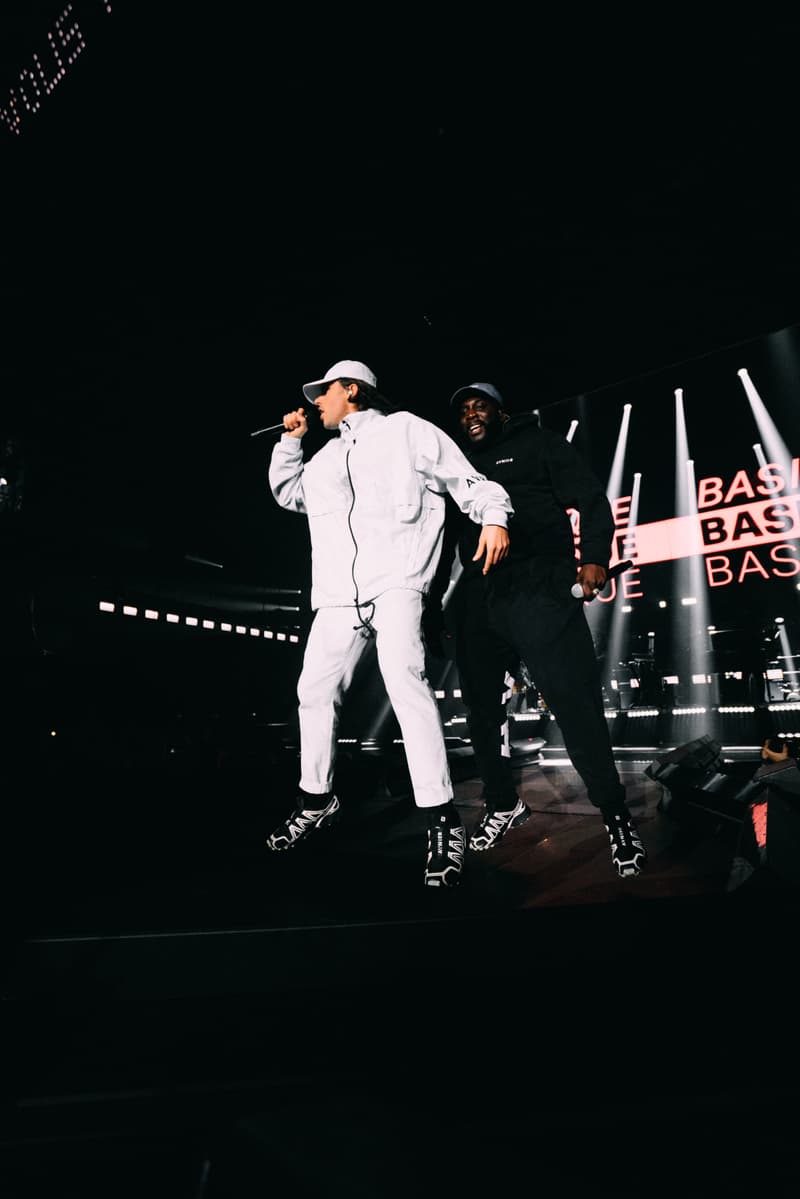 9 of 32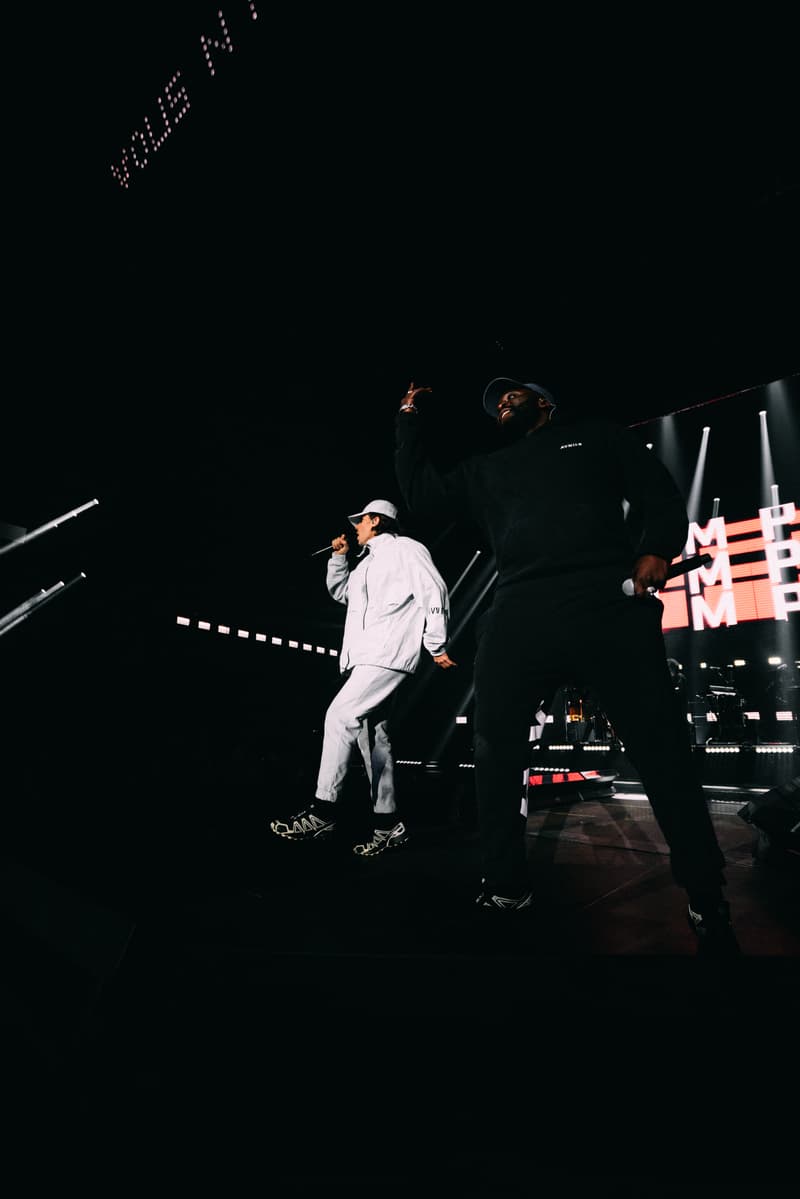 10 of 32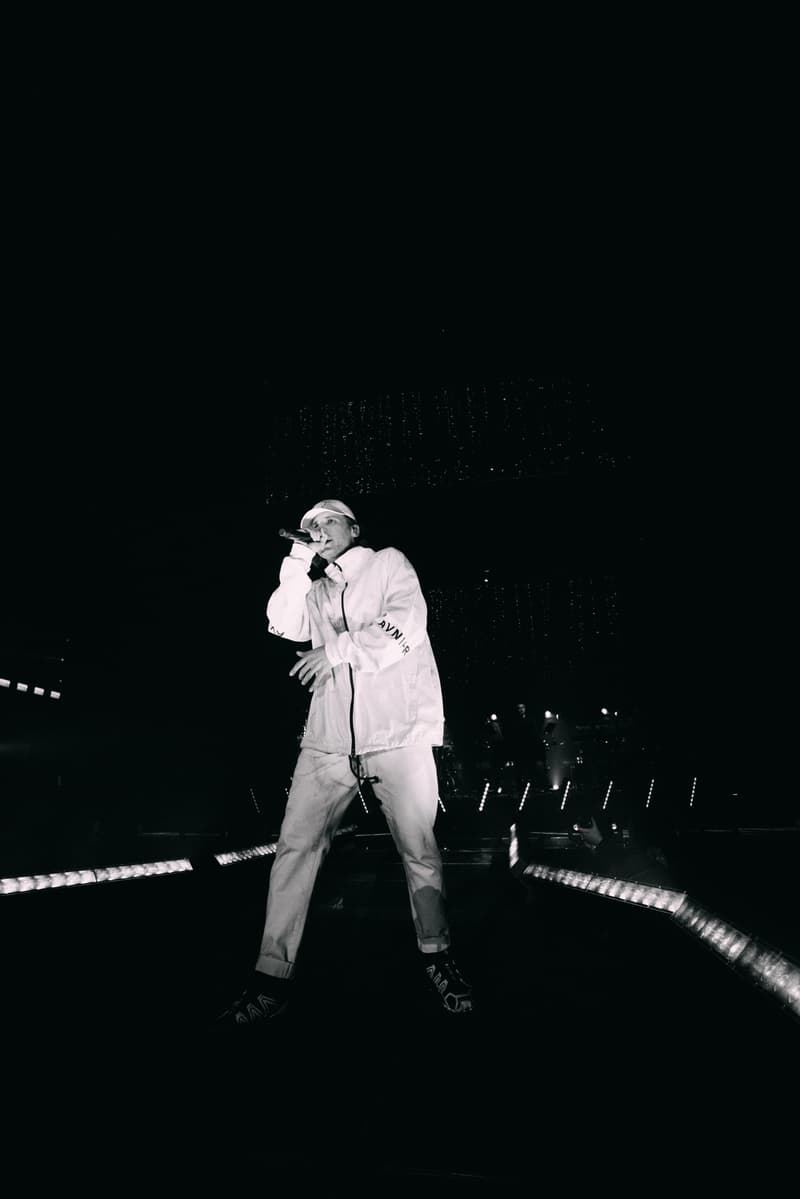 11 of 32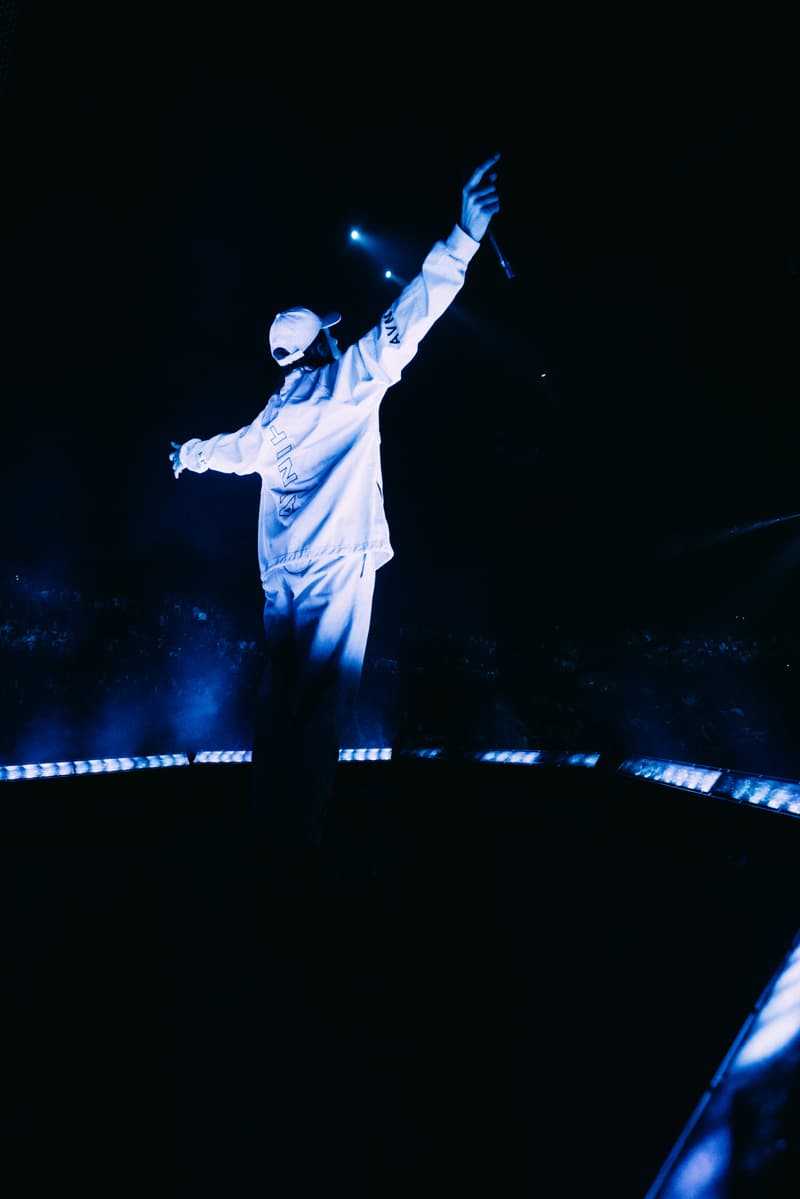 12 of 32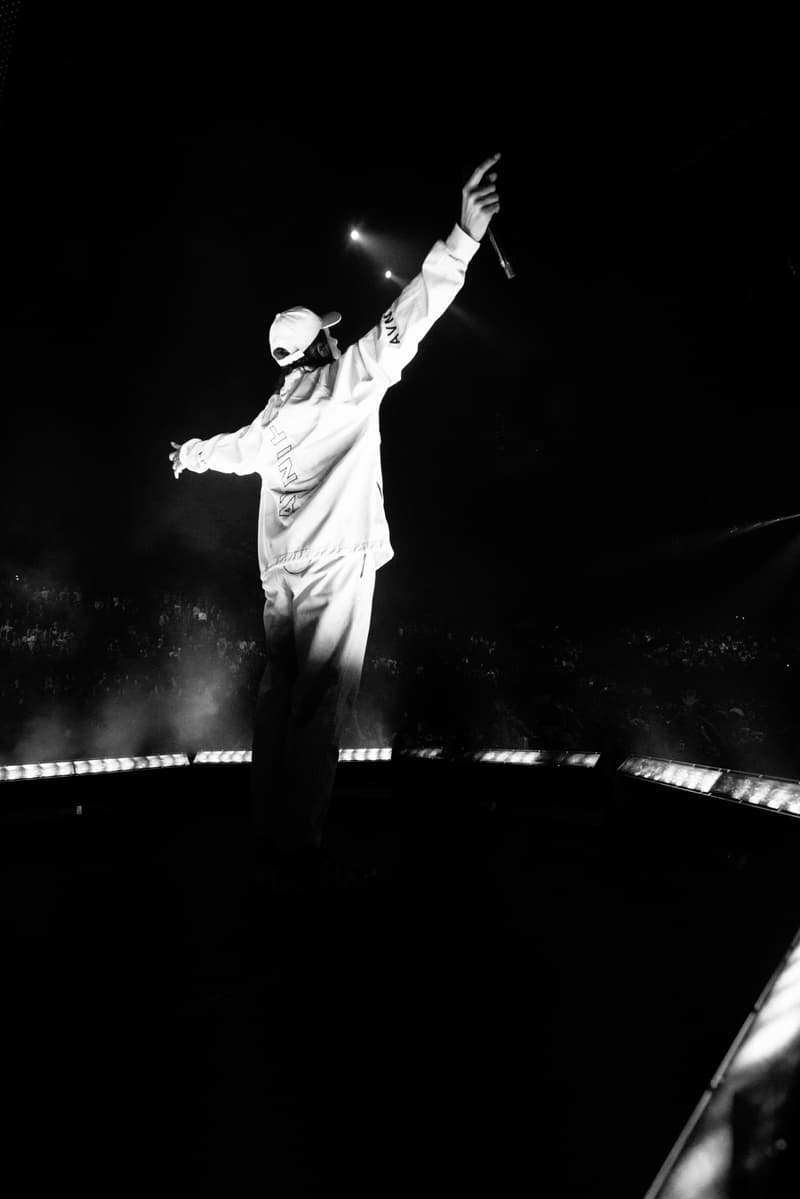 13 of 32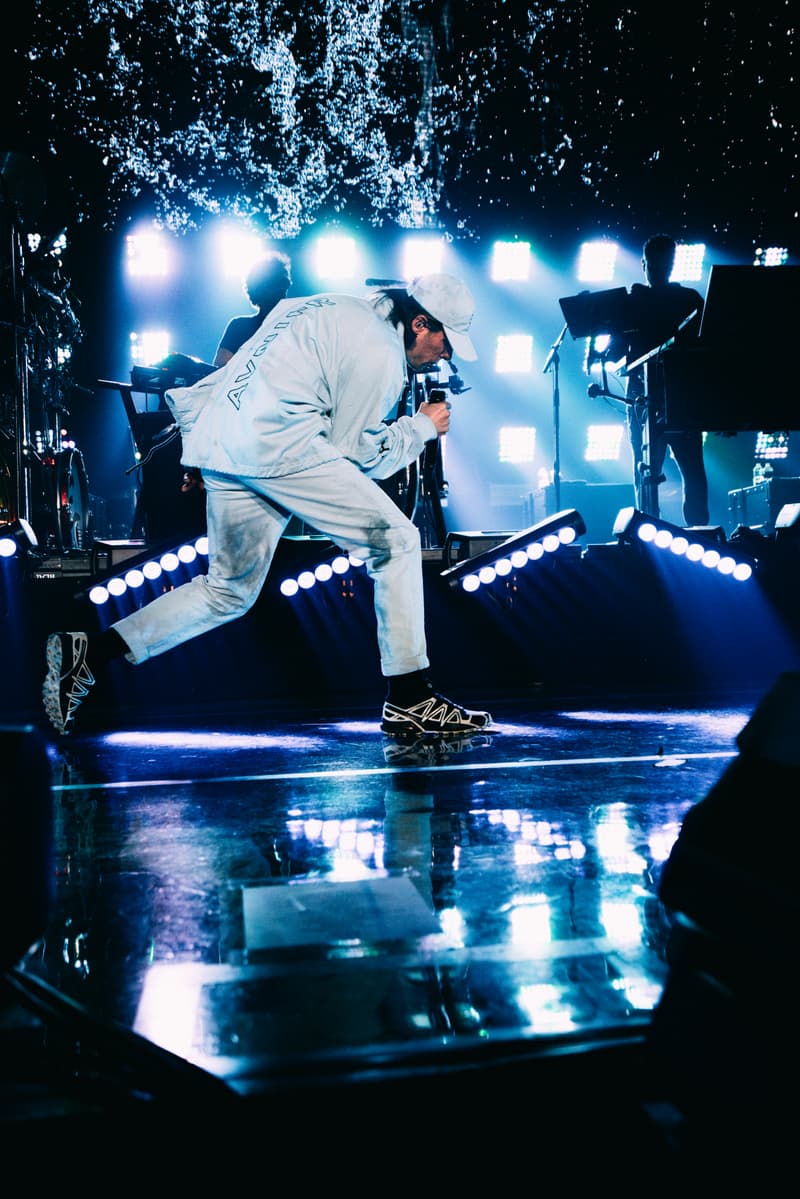 14 of 32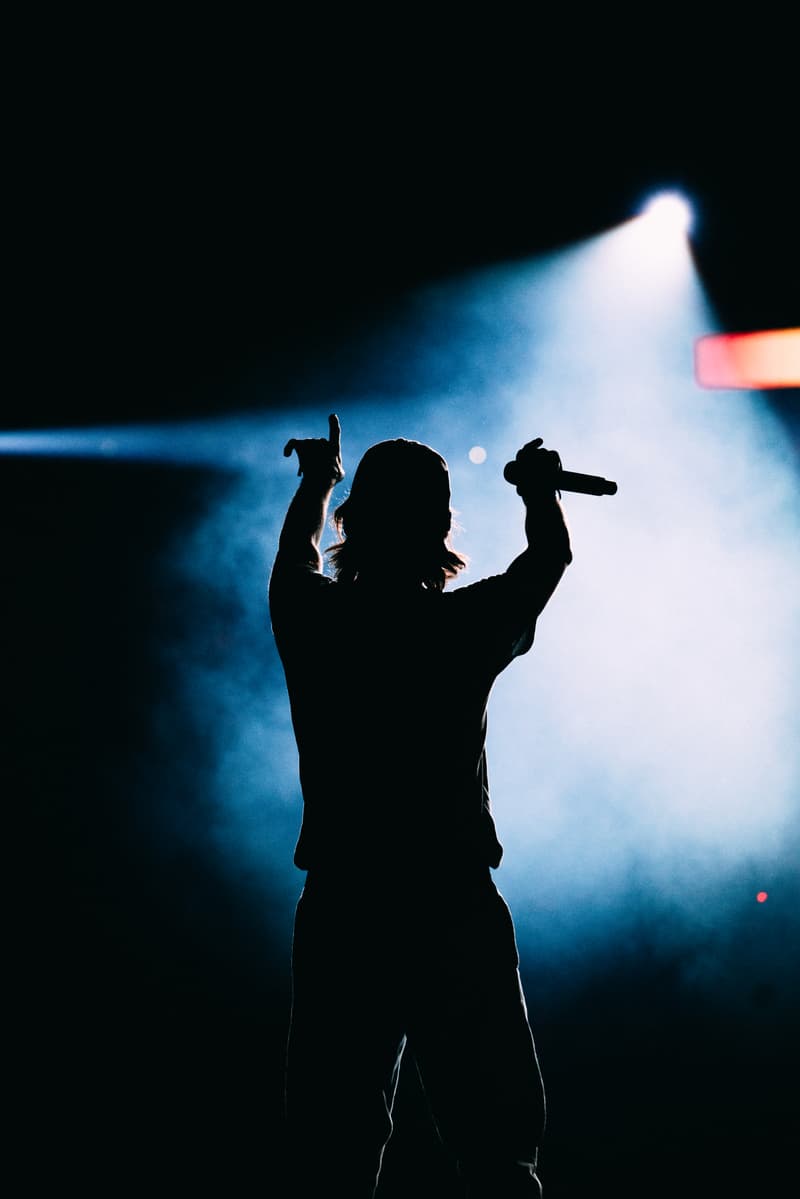 15 of 32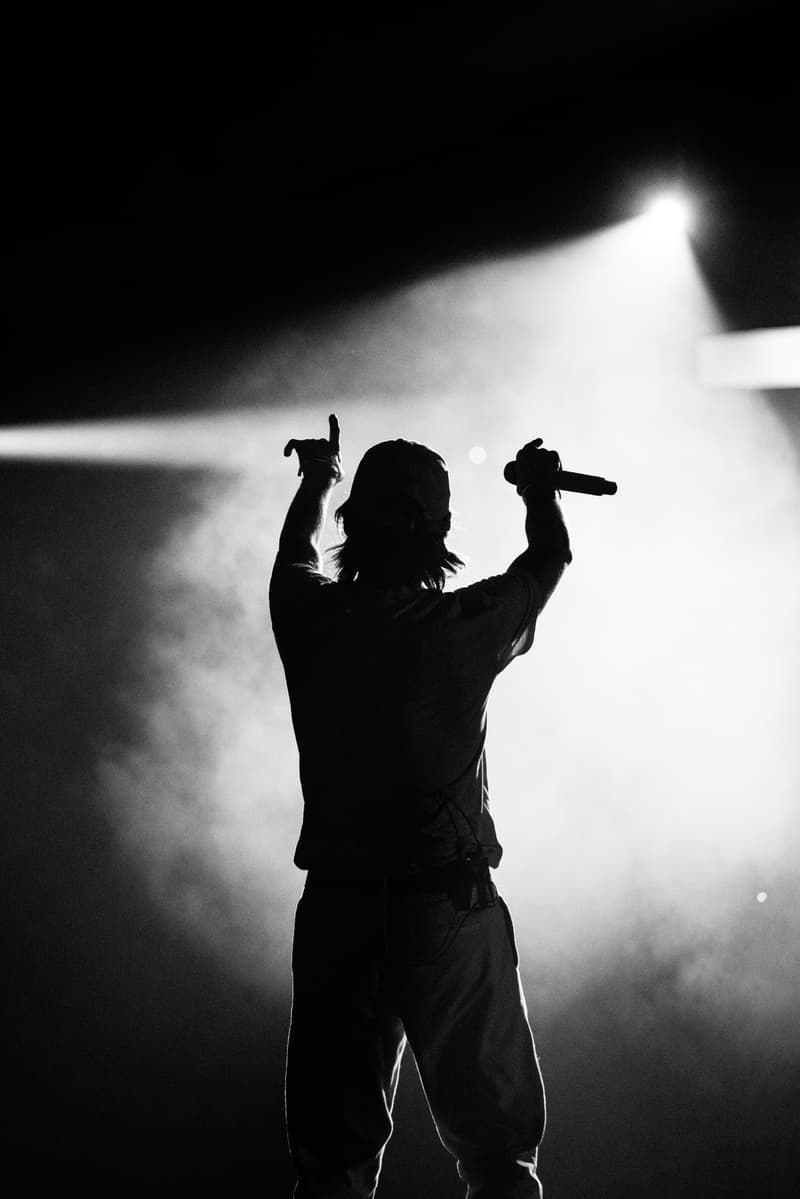 16 of 32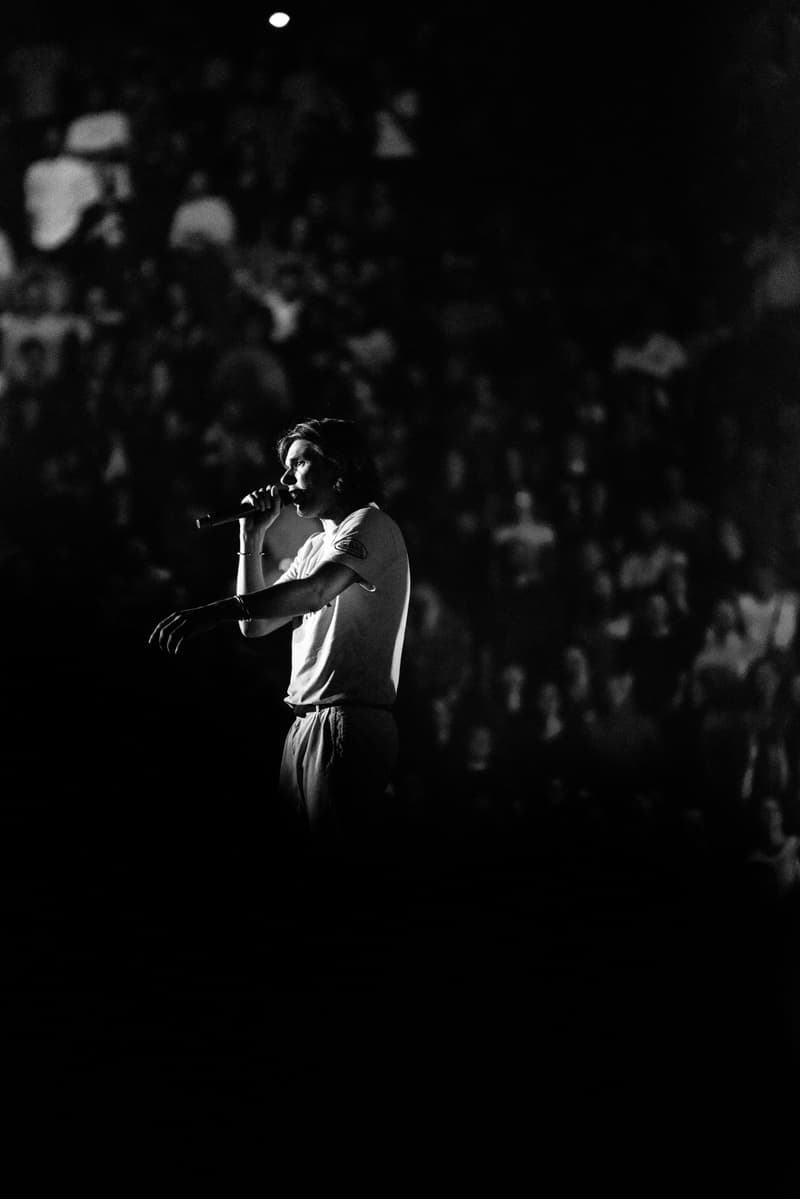 17 of 32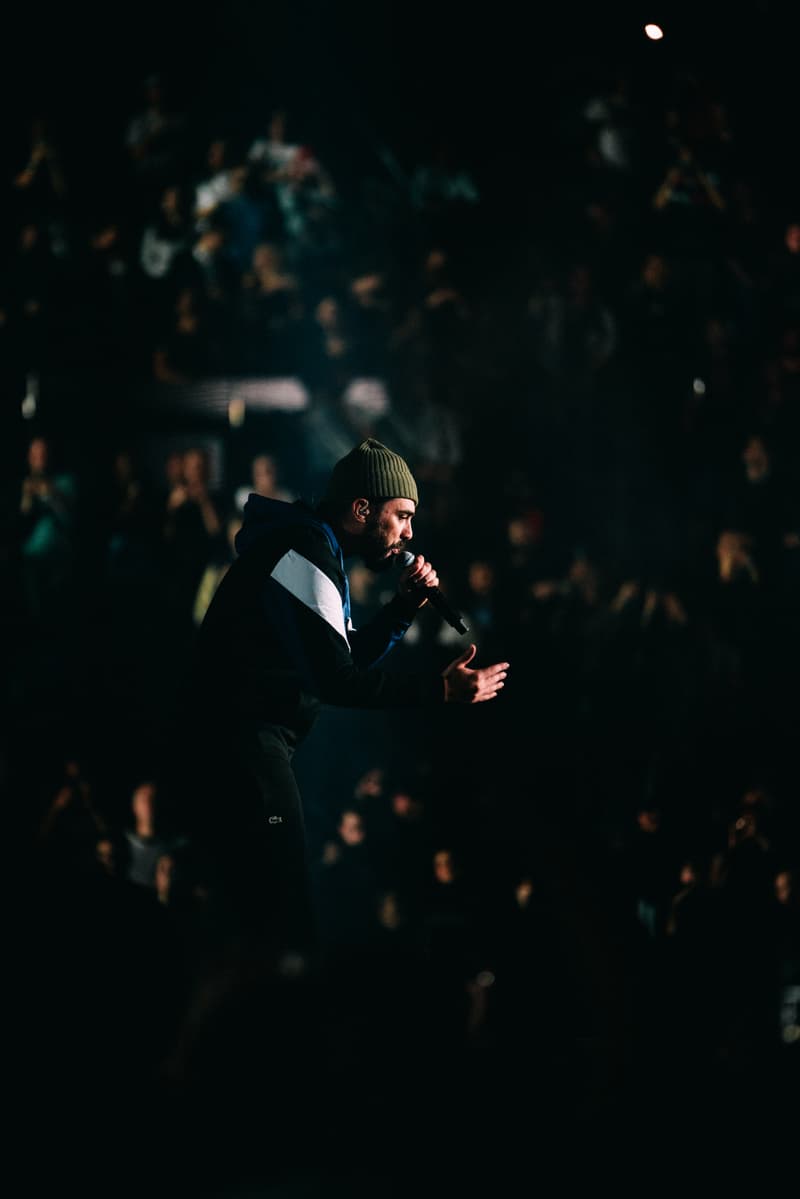 18 of 32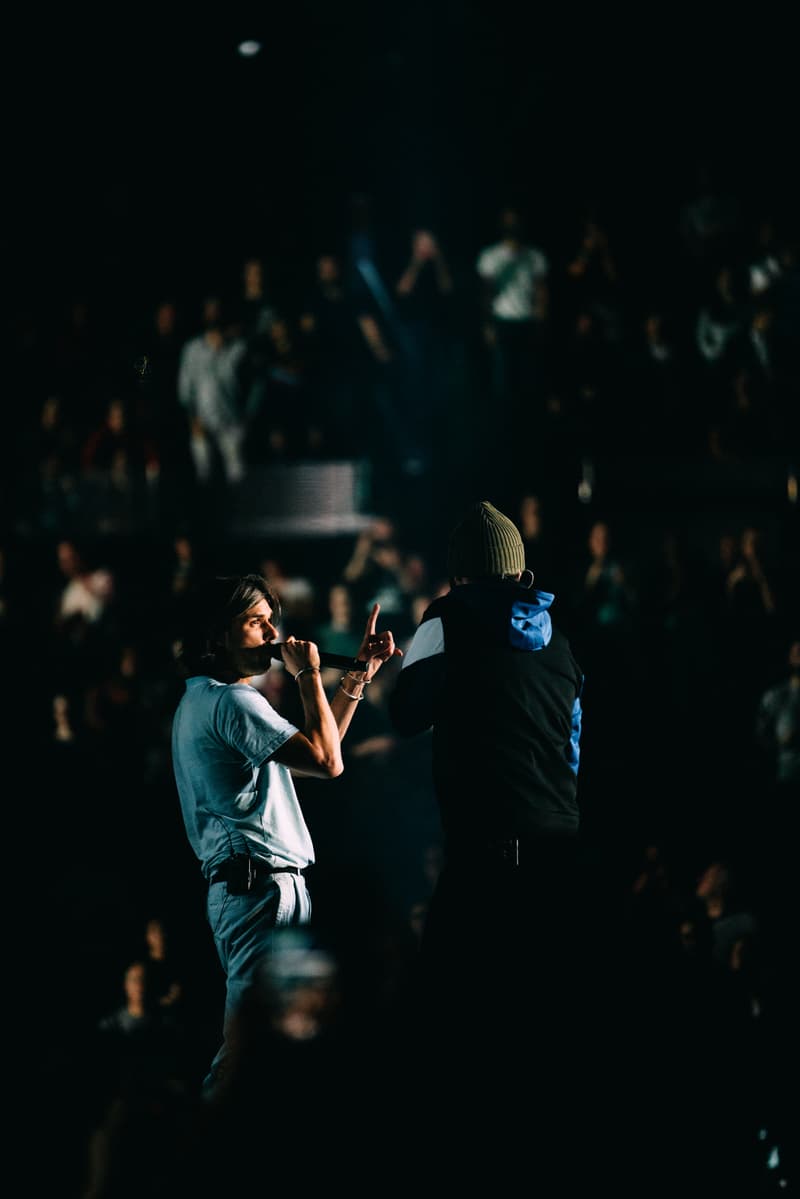 19 of 32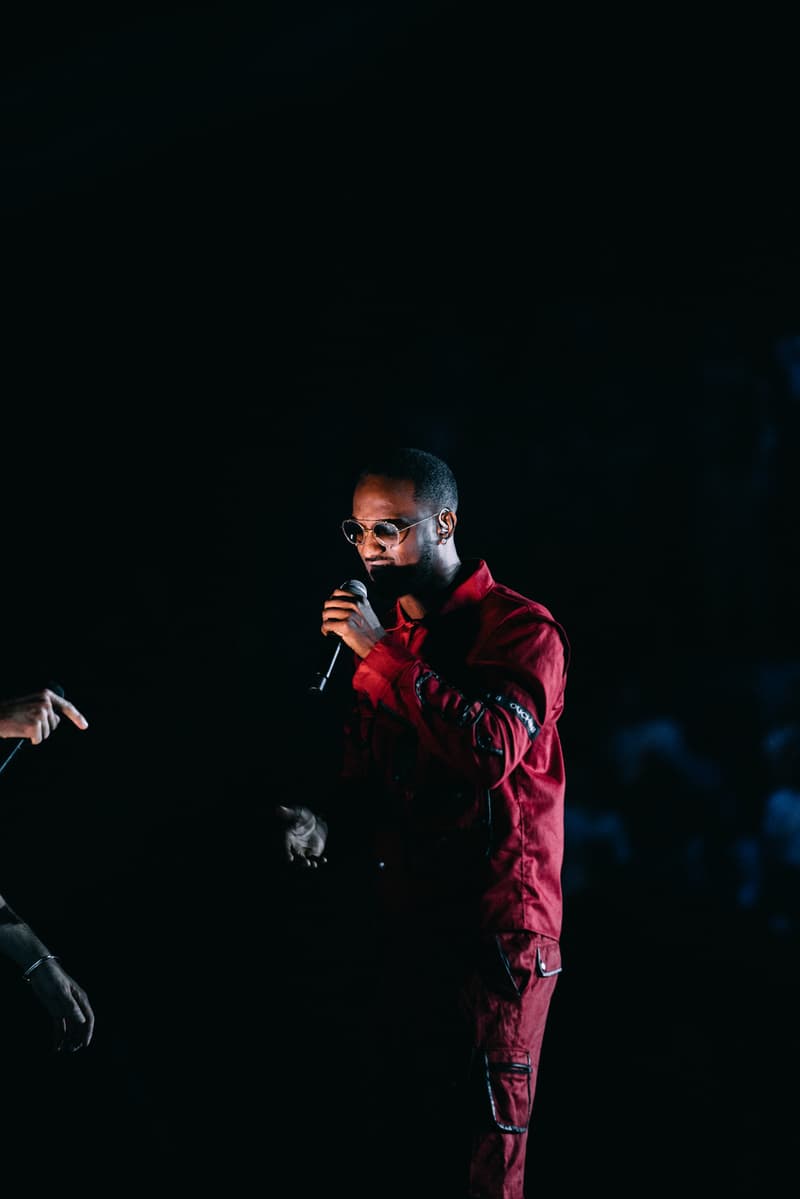 20 of 32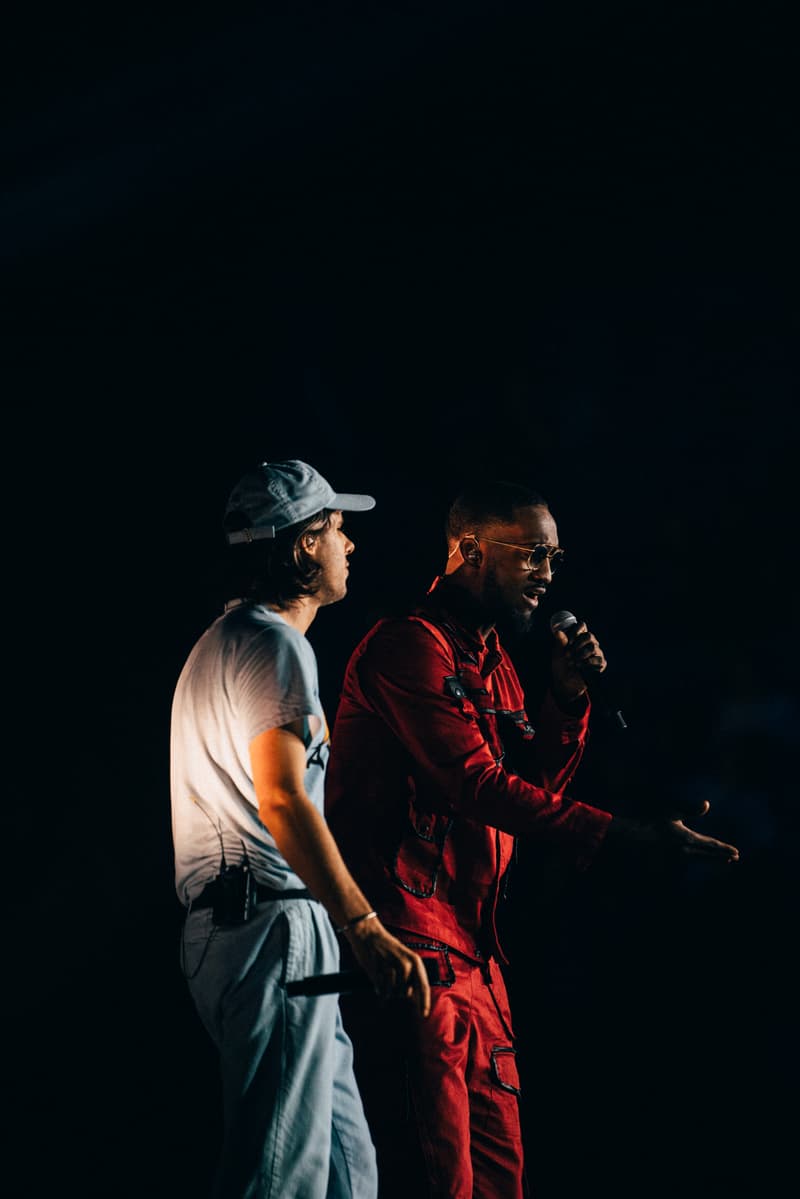 21 of 32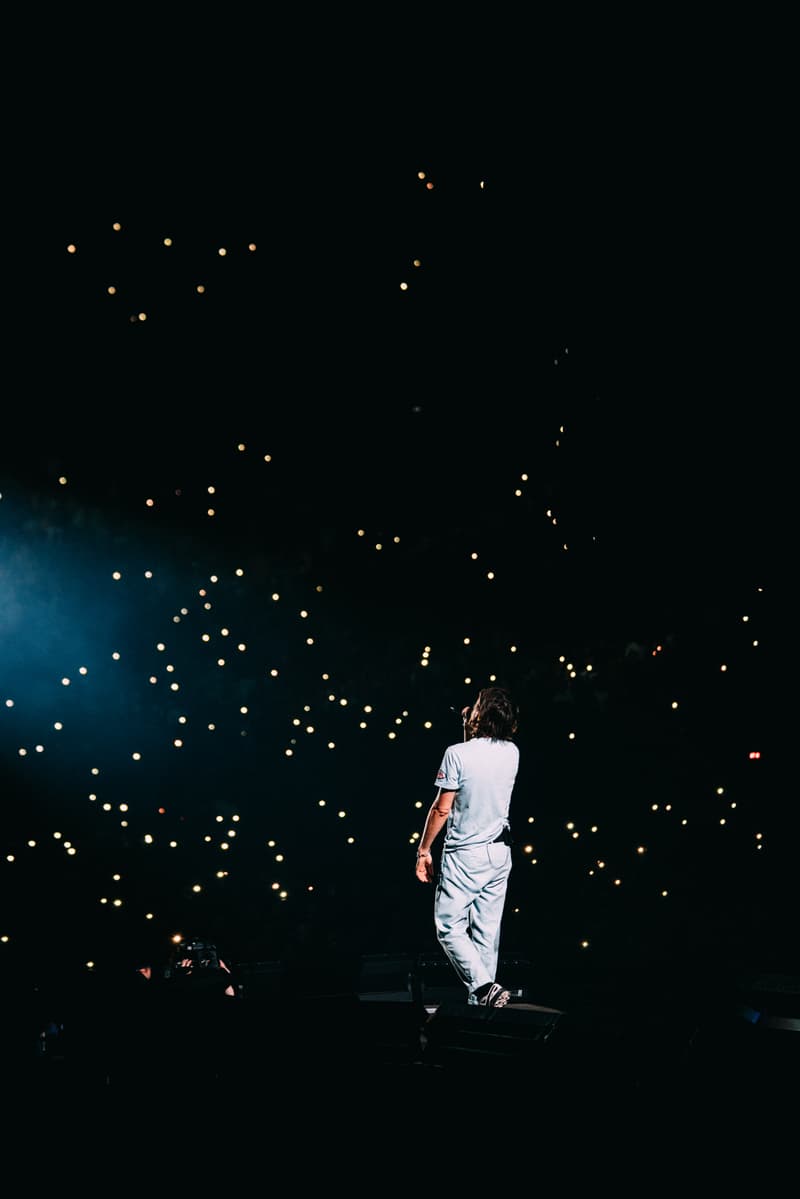 22 of 32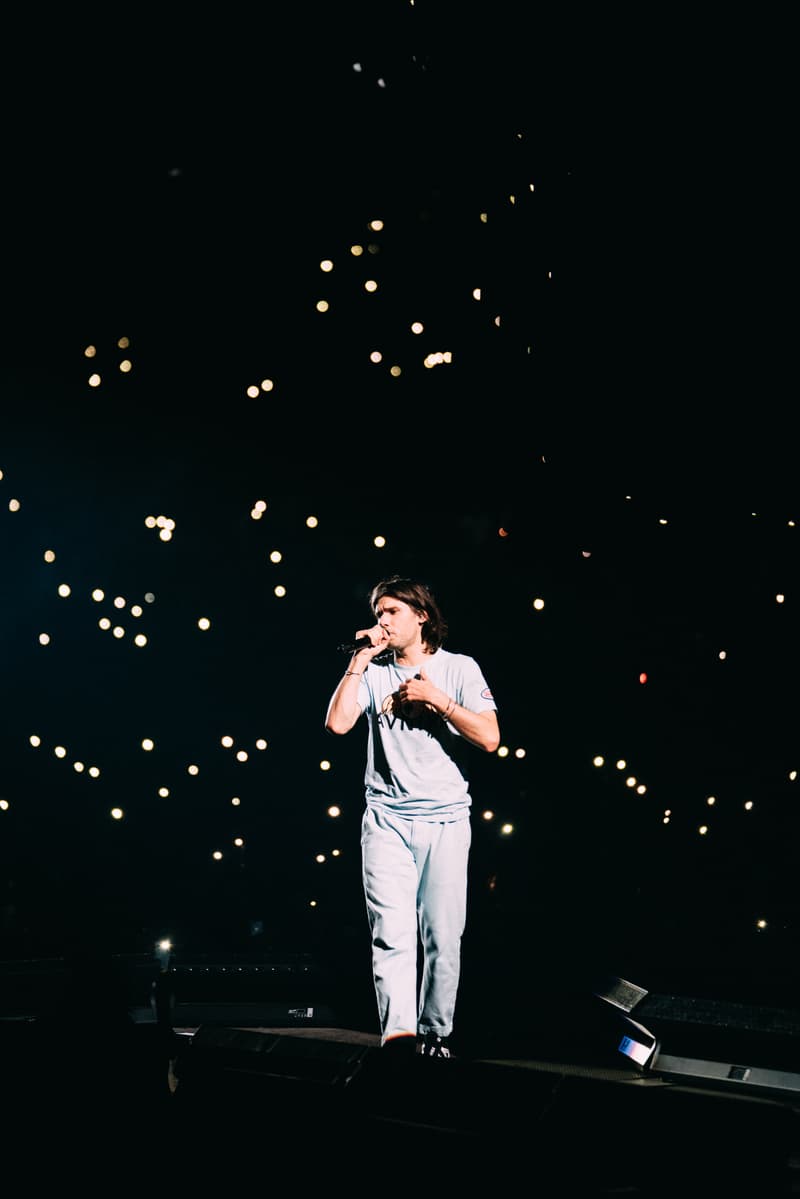 23 of 32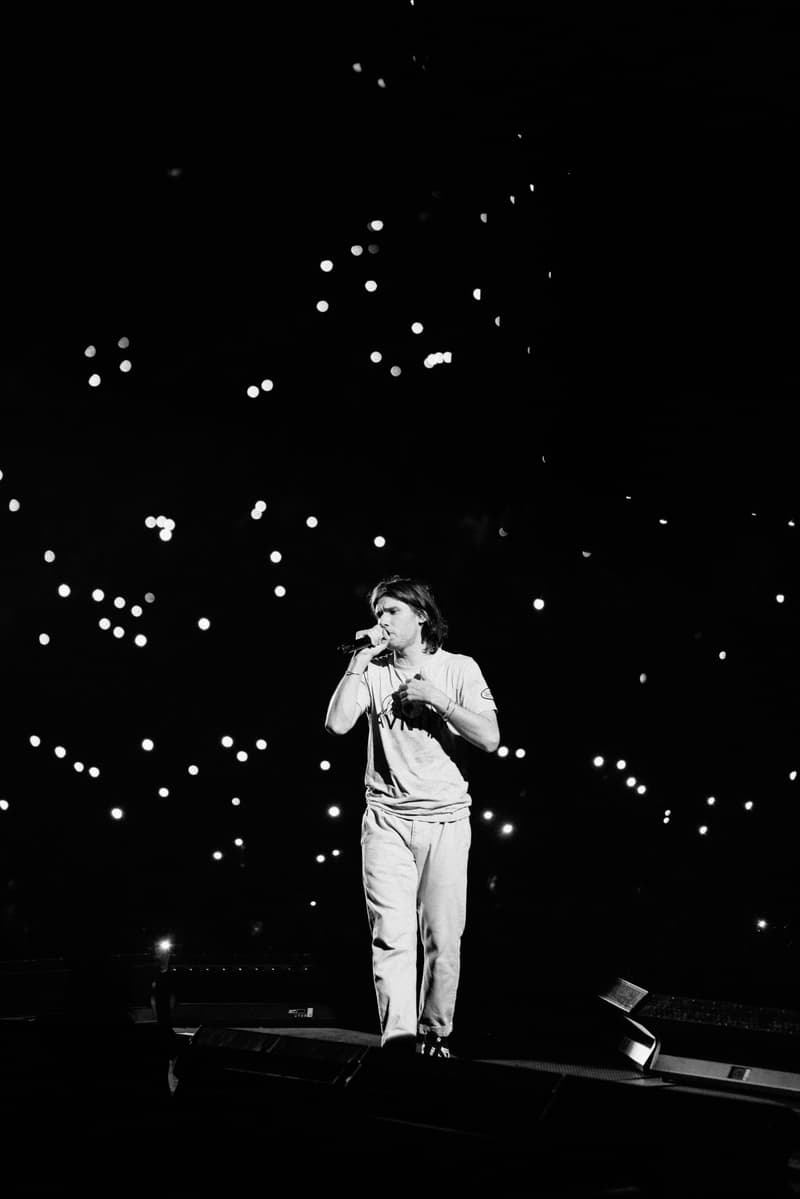 24 of 32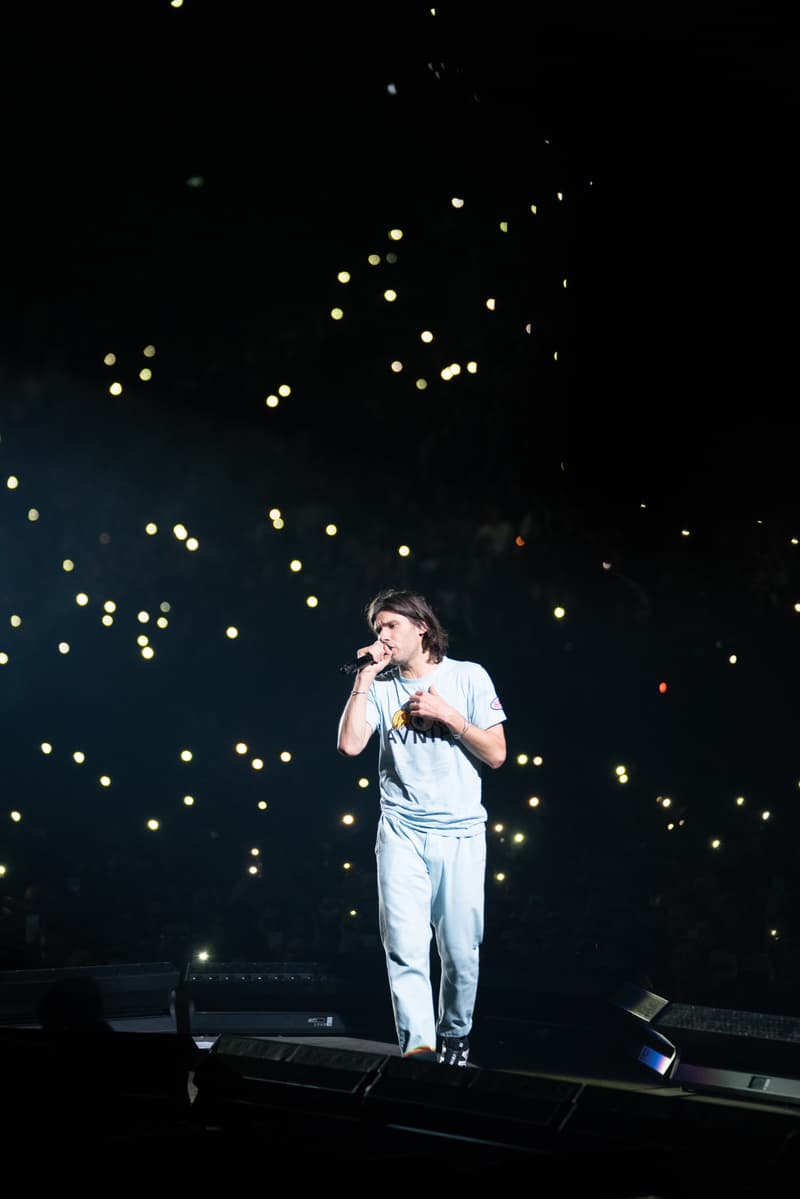 25 of 32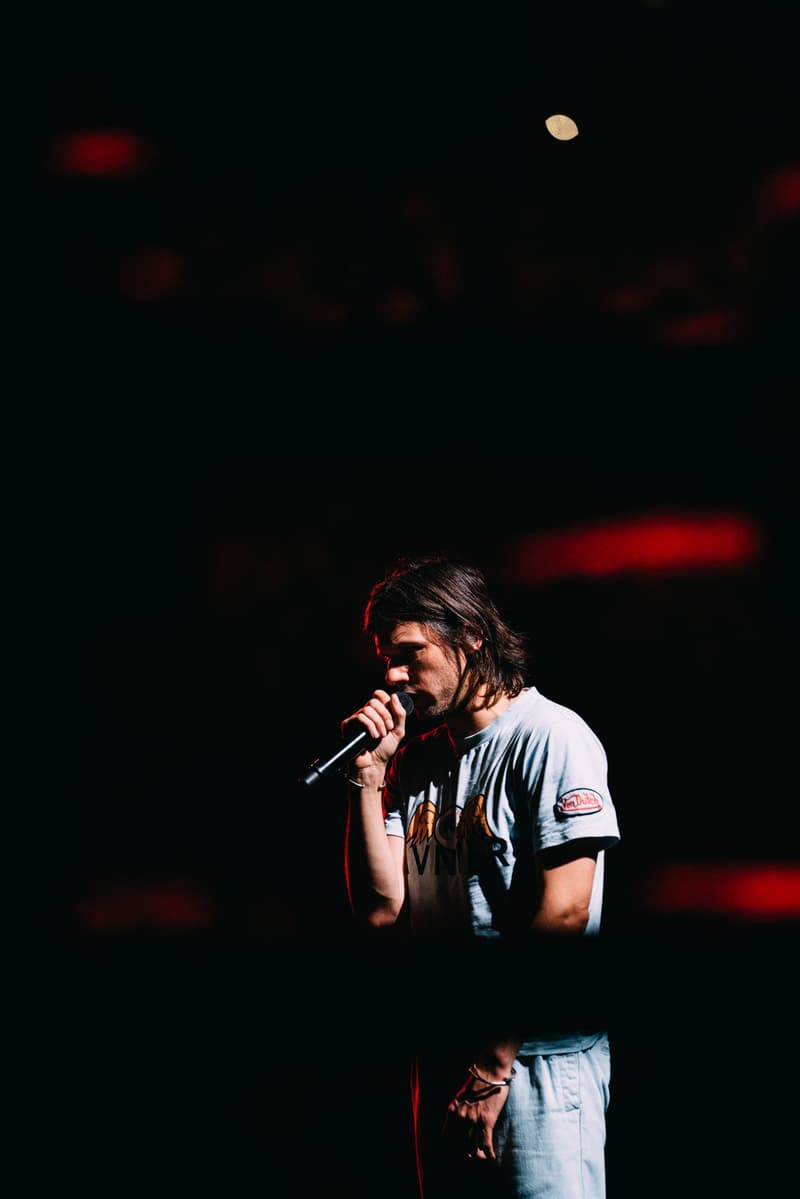 26 of 32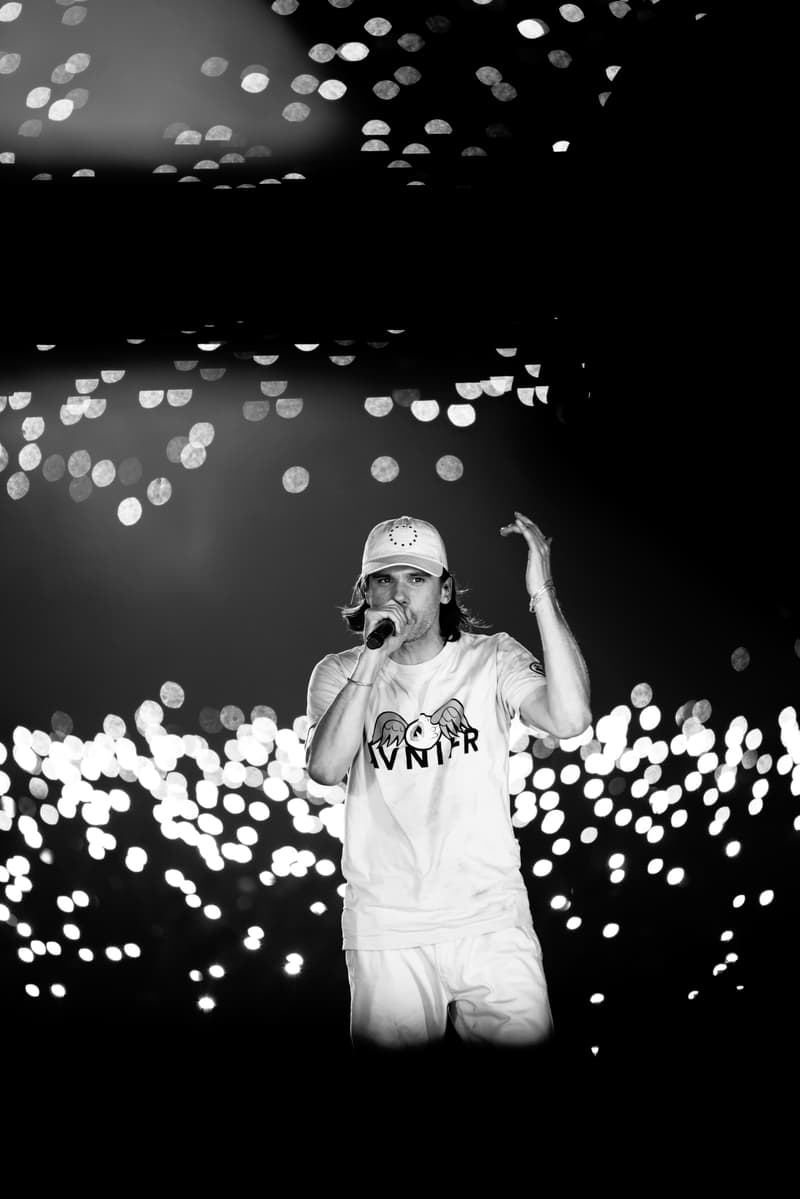 27 of 32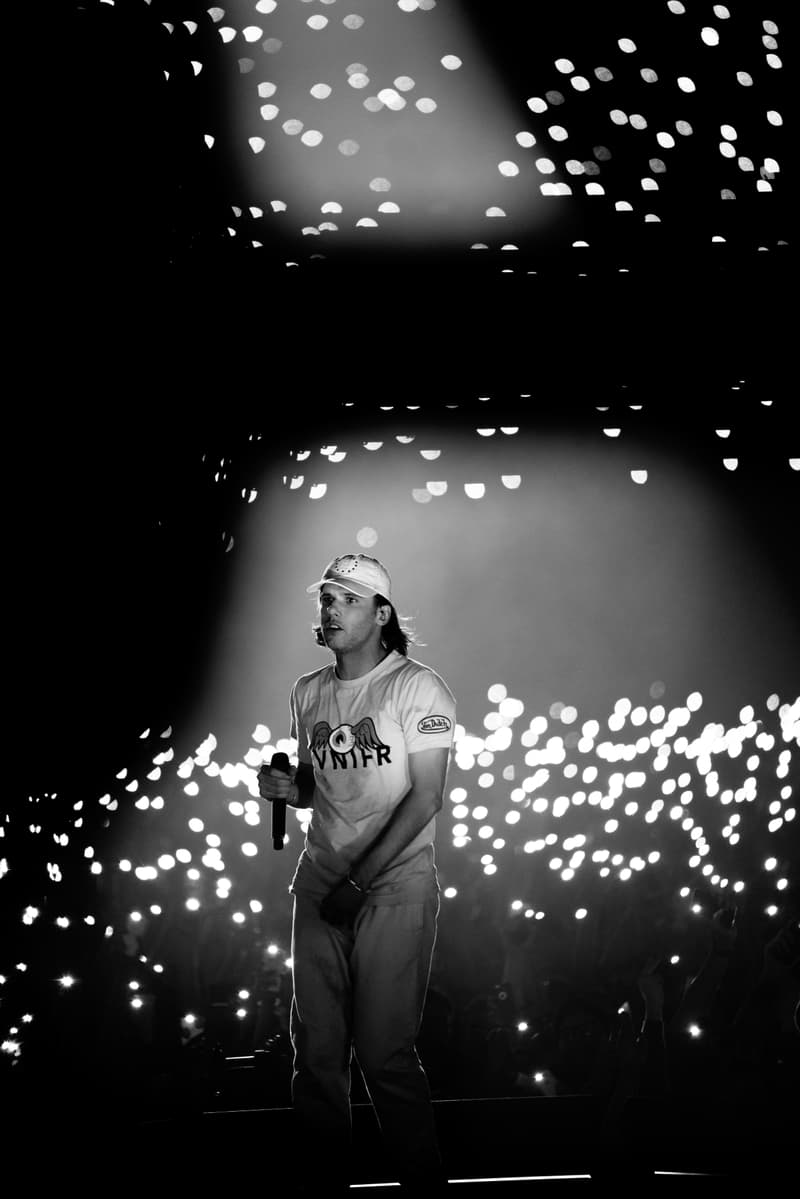 28 of 32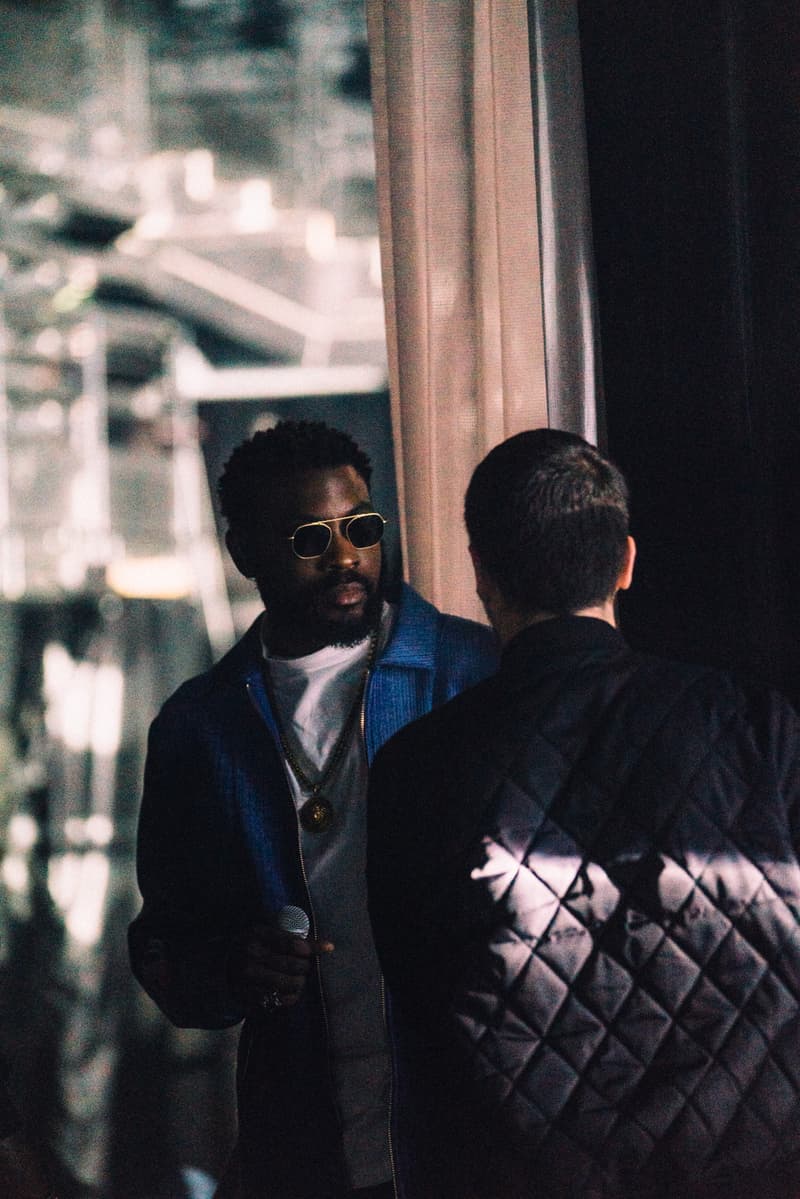 29 of 32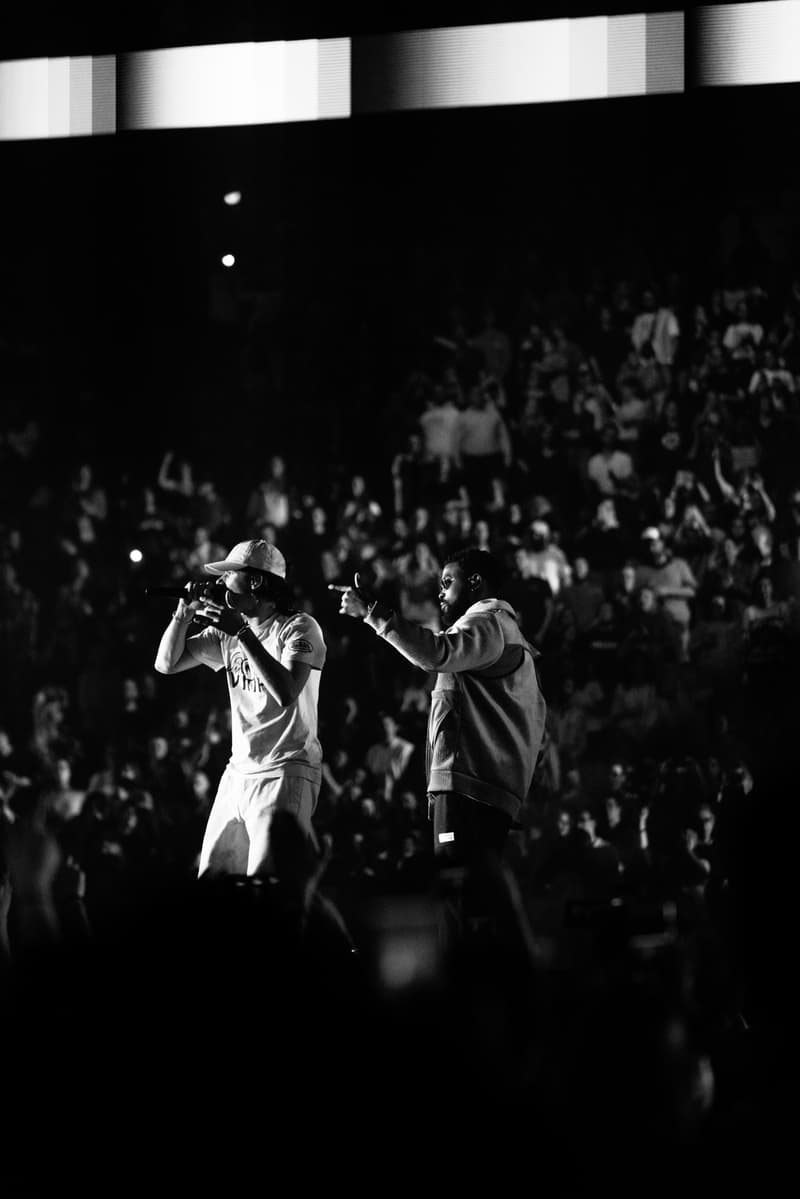 30 of 32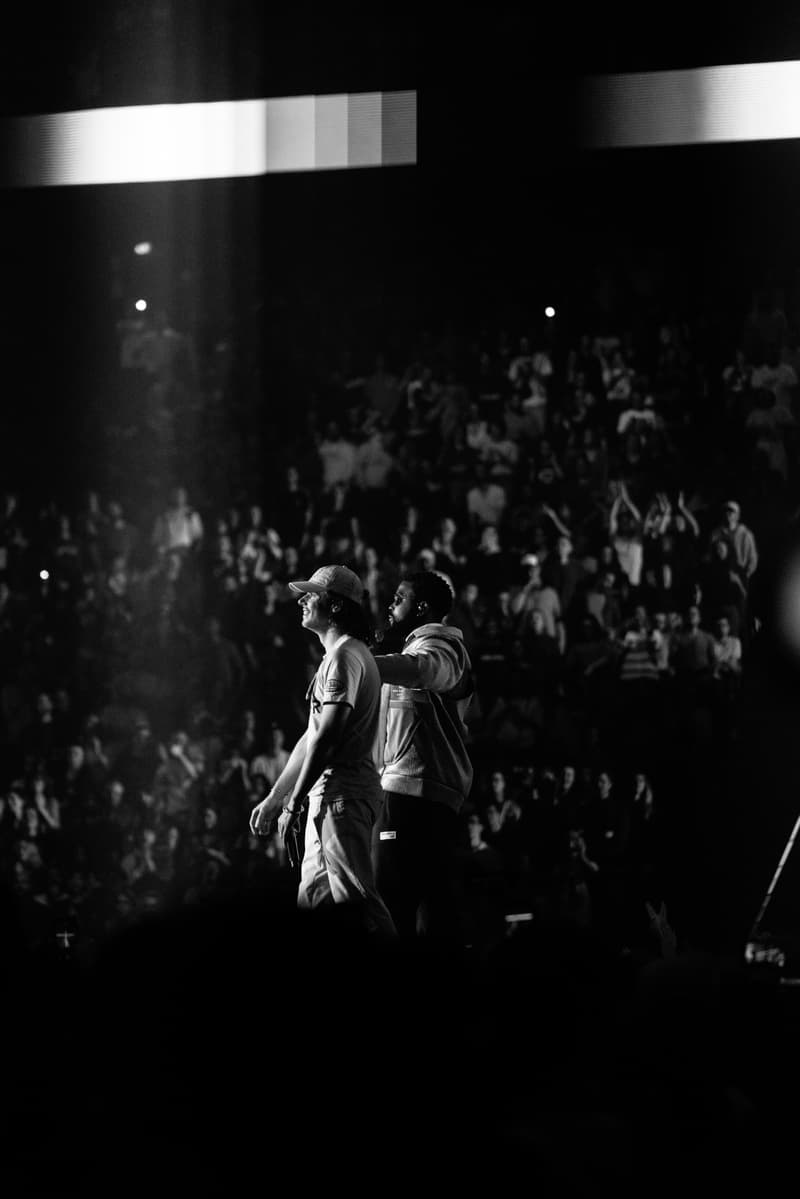 31 of 32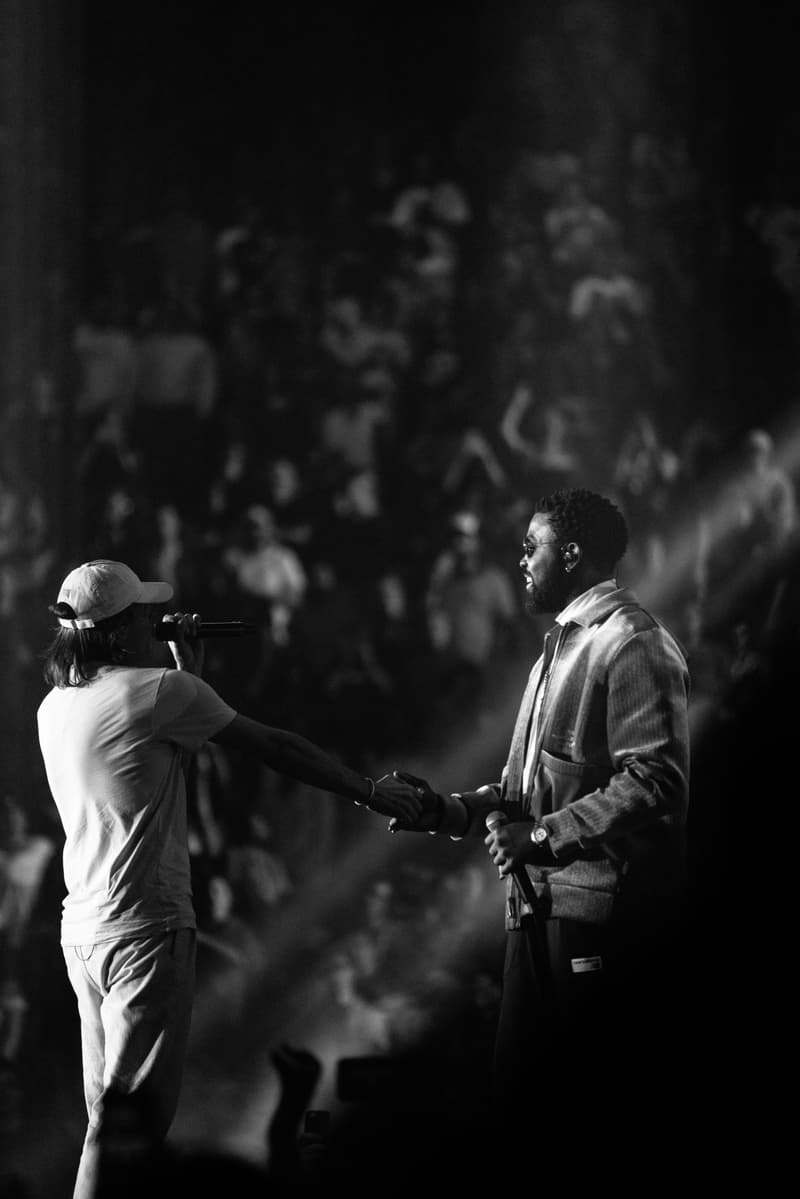 32 of 32
OrelSan était en concert à Bercy ce 6 décembre (un live retransmis d'ailleurs en direct sur TMC). Nous avons tenté de suivre Orel "comme une bonne meuf" en coulisse et "comme une bonne meuf" qu'il est, il nous a recalé. Enfin son service de sécurité. Pas de photos behind the scene pour cet article qui se devait être un partage des backstages de cette date-événement. Sans rancune. Parce qu'on a vécu un concert avec pleins de bonnes meufs quand même.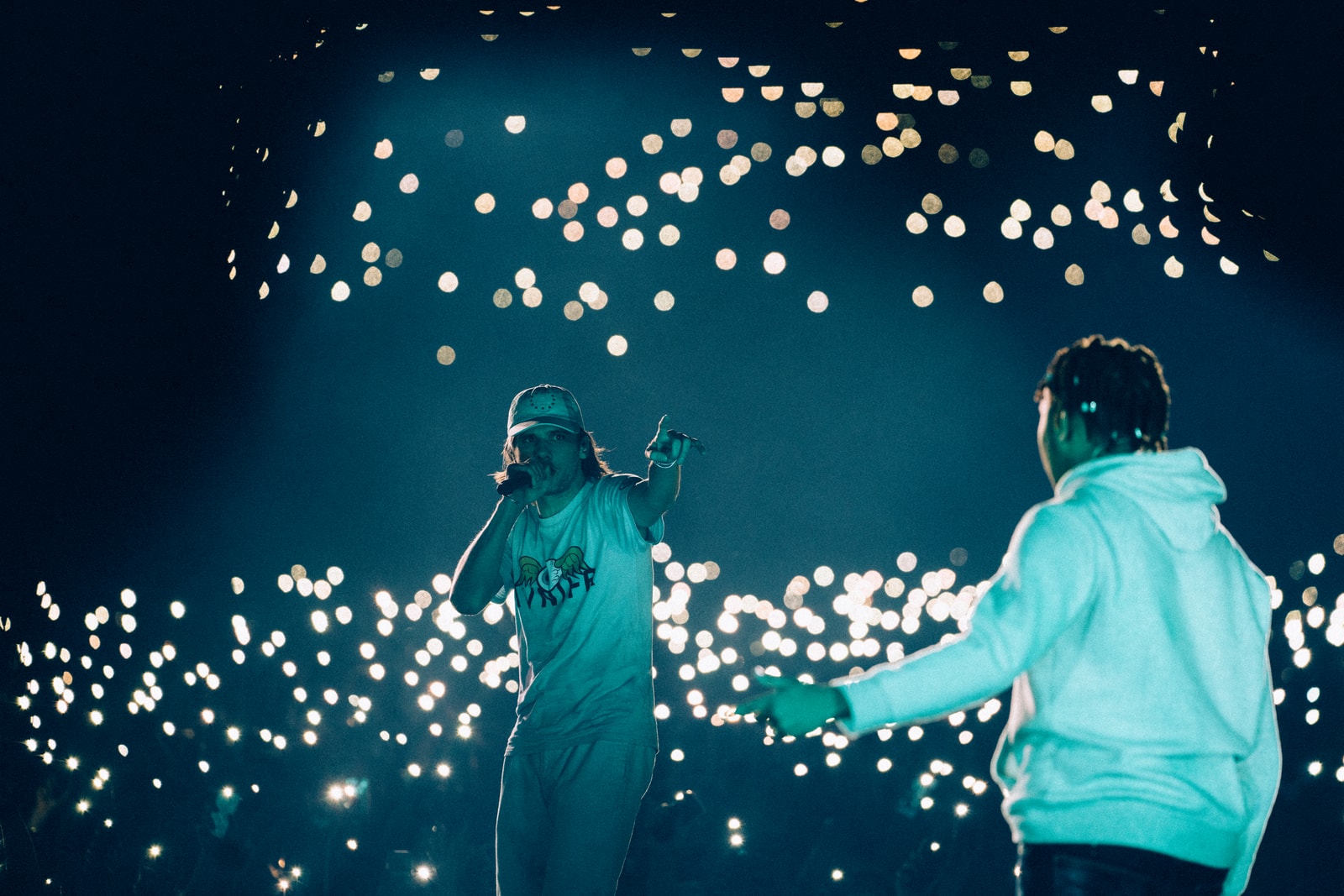 En effet, OrelSan a fait venir toutes les plus bonnes bonnes bonnes de ses copines pour cette deuxième date consécutive à Bercy. Damso, Gringe, Suikon, VALD, et les britanniques Eugy et YBN Cordy sont venus jouer les guests de la soirée. Un vrai repas de famille avec un salle comble (le concert s'est joué à guichet fermé). Pendant plus de deux heures Bercy s'est transformé en une immense salle à manger, où on a pu assister à un dîner avec 18 000 convives qui ont avalé tous les titres de l'artiste. Petit moment de grâce, cerise sur le concert lorsque le public s'est mis à chanter a capella "Paradis" avec les flashs des smartphones allumés en guise de chandelle pour cette table d'hôte. La veille le garçon avait laissé la place à MHD et Lomepal. Une bonne grosse fête de famille donc avec mamie Jeannine en maîtresse de cérémonie. "Aurélien une chanson. Aurélien une chanson" répétera un hologramme de la grand mère d'Orel qui d'un : "j'entends rien, j'entends vraiment rien", invitera la foule à faire revenir le Caennais sur scène pour interpréter son fameux titre "Défaite de famille". Une complicité petit-fils/grand-mère que le rappeur auréolera d'un "je veux un tonnerre d'applaudissement pour mamie Jeannine". Mains en l'air le public portera un toast à la mamie la plus célèbre du rap français.
Il n'y aura aucun temps mort durant la soirée, une performance impressionnante de la part d'OrelSan qui s'achèvera par une deuxième reprise de "BASIQUE" dans un Bercy rassasié. C'est aussi ça les fêtes de famille, on y mange beaucoup trop… bien.
On est en live depuis l'AccorHotels Arena sur TMC et Skyrock à 21 heures ! #OrelsanLive pic.twitter.com/3D8yD3AHFk

— OrelSan (@Orel_san) 6 décembre 2018
L'Epilogue de "La Fête Est Finie" est disponible dès maintenant. Récemment nous avions également discuté avec les réalisateurs derrière le clip "Rêves Bizarres" qui nous ont expliqué toutes les images derrière le nouveau titre de Damso et OrelSan.