Les Visiteurs Du Pitti Uomo Enfilent Leur "Suit & Tie"
"Sapés comme jamais".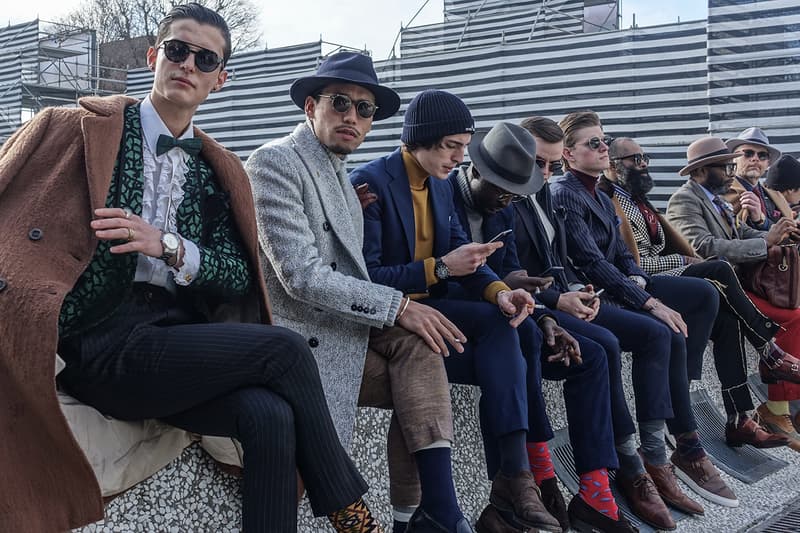 1 of 7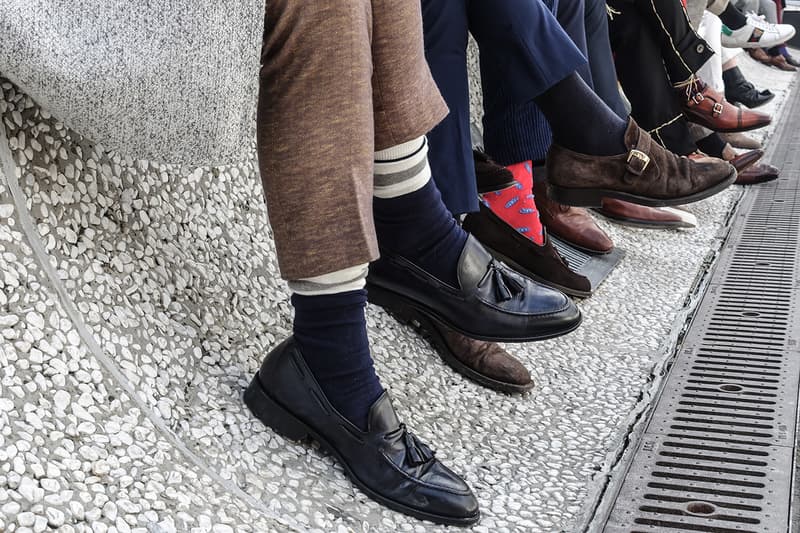 2 of 7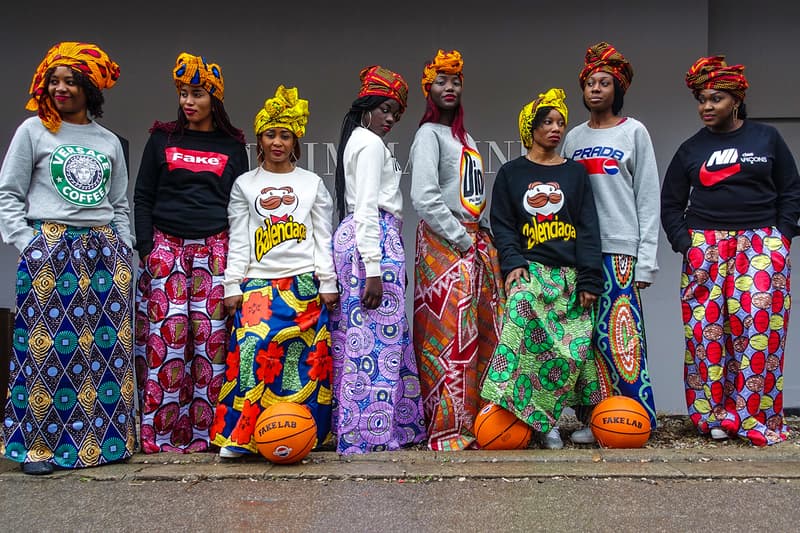 3 of 7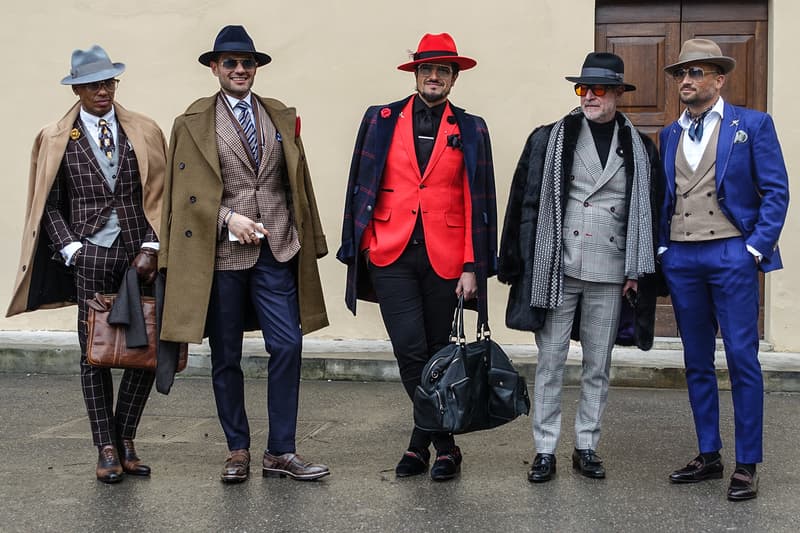 4 of 7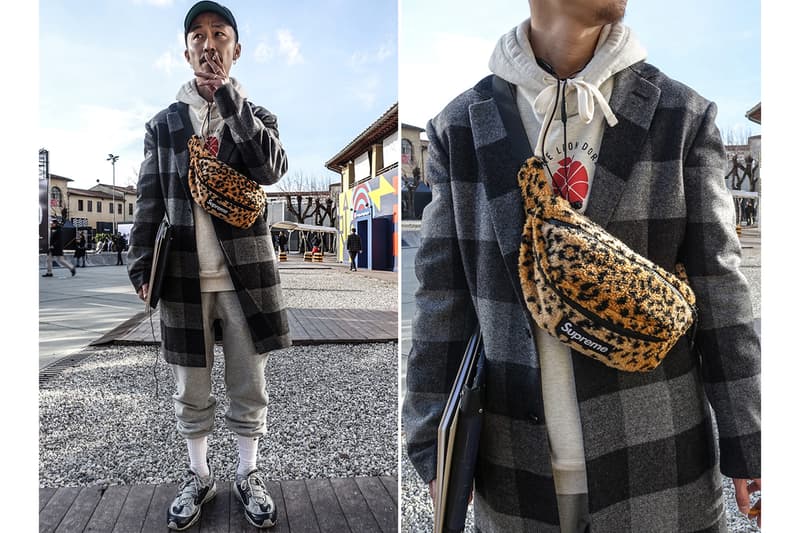 5 of 7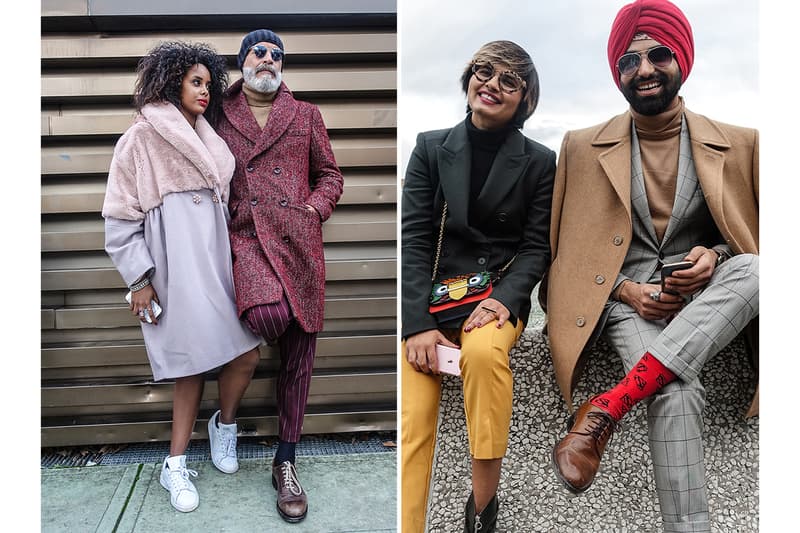 6 of 7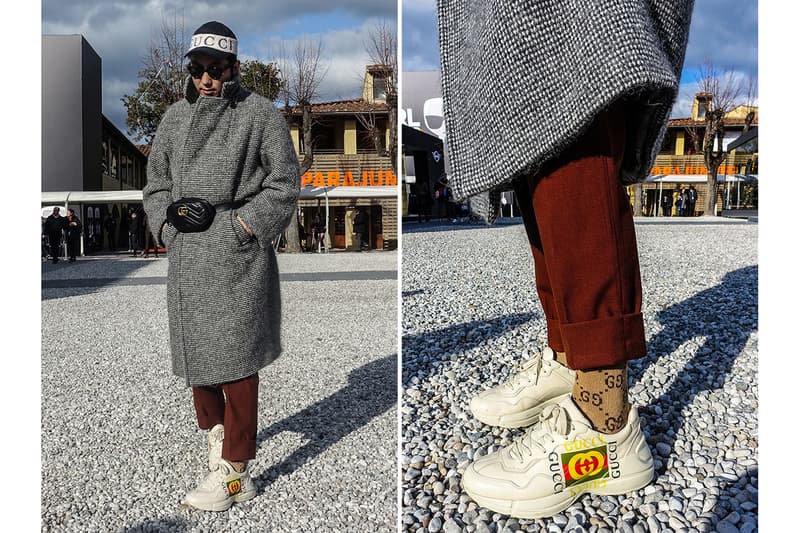 7 of 7
Entre averses spontanées et grisaille monotone, les couleurs du Pitti Uomo se trouvaient dans la foule de personnes qui s'est massée sur le salon menswear. Pendant 4 jours, 36 000 visiteurs se sont donnés rendez-vous dans la charmante ville de Florence pour découvrir les prochaines tendances Automne/Hiver 2018. La particularité de ce moment corseté entre la Fashion Week londonienne et milanaise repose sur l'immensité de son site, l'architecture de la Renaissance florentine et l'élégance de ses visiteurs.
En effet, des dizaines et des dizaines de personnes déboulent avec leur plus beau costume, s'installent paisiblement dans un coin avec un smartphone greffé à la main et attendent les photographes. Le procédé est huilé depuis des années et les cartes de visite sont prêtes à être dégainées pour récupérer les clichés.
Petit aperçu de l'esthétique du Pitti Uomo dans un street style qui mélange streetwear et luxe.