Austrian Streetwear Brand Rare Humans Feels the Corteiz Effect
Thousands ran through the streets of Vienna to grab the label's free "Young & Wild" drop.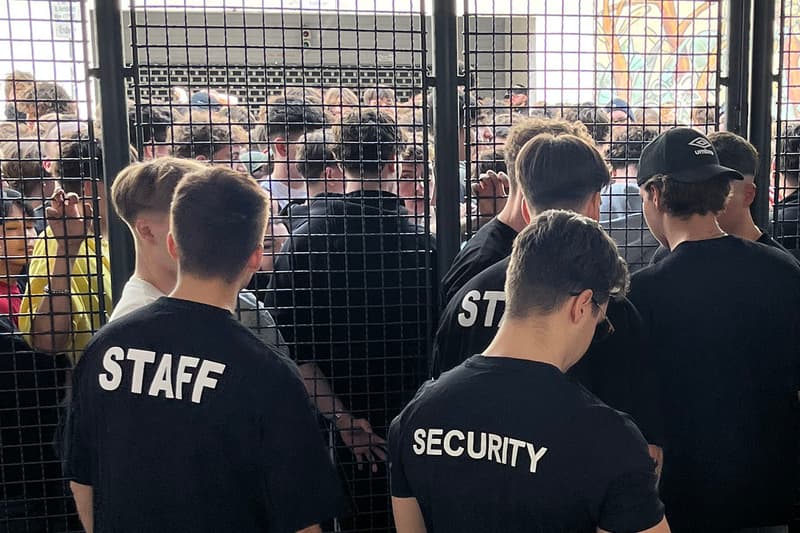 Corteiz has taken over London, New York, Paris, and has become the undisputed champion of hype-meets-craze-driven drops. Its impact on the streetwear community is undeniable, and now its model is being implemented as the de facto way to create a buzz for other up-and-coming labels, such as the Austrian imprint Rare Humans.
For the release of its new collection, titled "Young & Wild," Rare Humans took to its hometown of Vienna to offer its fans a day of freedom. Hosting a free store, the brand saw Vienna's streetwear-obsessed clientele take to the city en masse, racing through the streets in order to get to the store first.
Upon arriving, shoppers were greeted with racks of clothing. Branded T-shirts, hoodies, tracksuit essentials and denim co-ords, as well as the provocative "My Mum Says I'm Special So, F*ck You" long sleeve, had the hopefuls in a spin.
Taking to its Instagram, the brand said:
"The Rare Humans community is growing rapidly! We really want to thank you for coming to our event. Your support means a lot to us and we are grateful for every single one of you. For the future, we will definitely increase our security personal and will bring even more clothes with us! We hope everyone made it home well and once again we want to thank you from the bottom of our hearts for being a part of this!"
For those that missed out, Rare Humans will be delivering another drop on May 28. Find more on the brand via its Instagram page and on its website.
In other news, Mia Khalifa is the face of Shoreditch Ski Club.