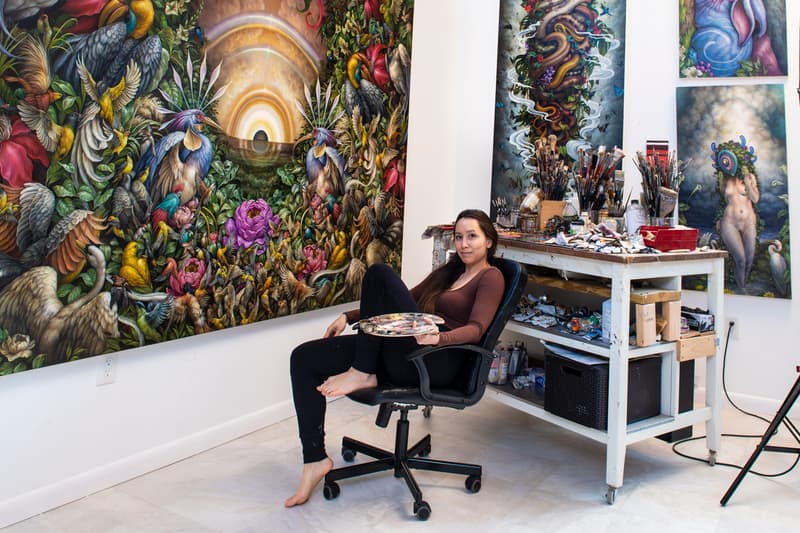 1 of 8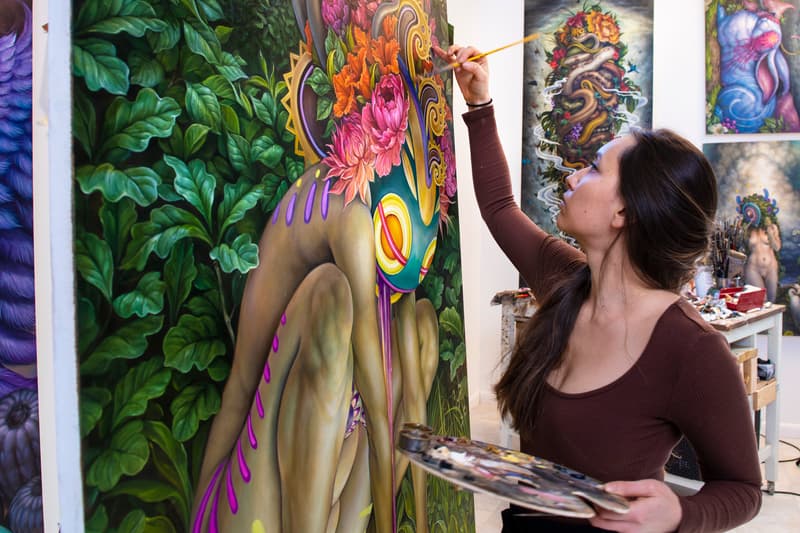 2 of 8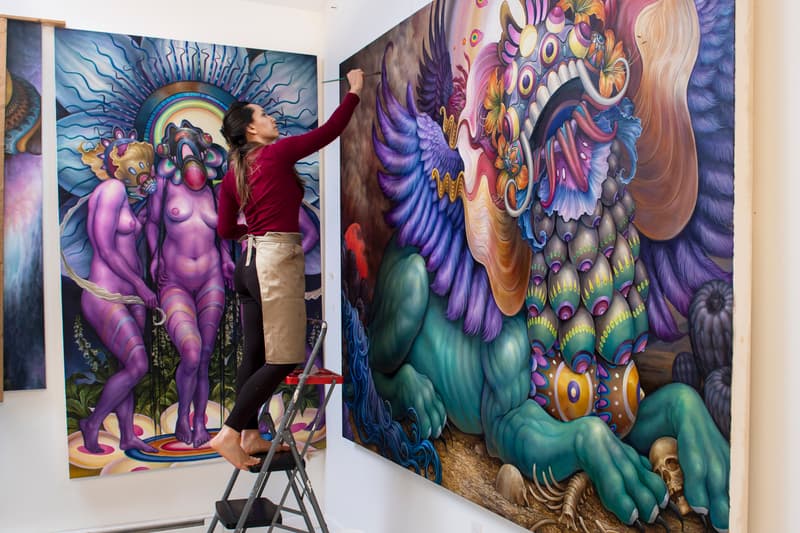 3 of 8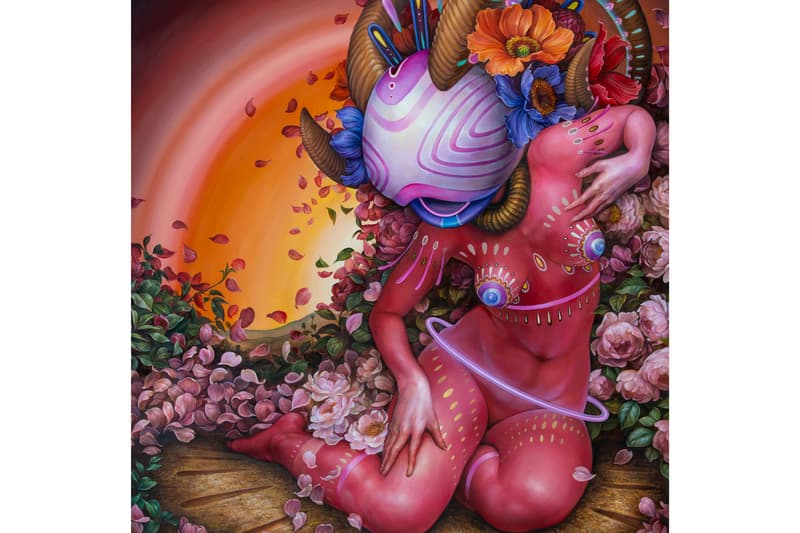 4 of 8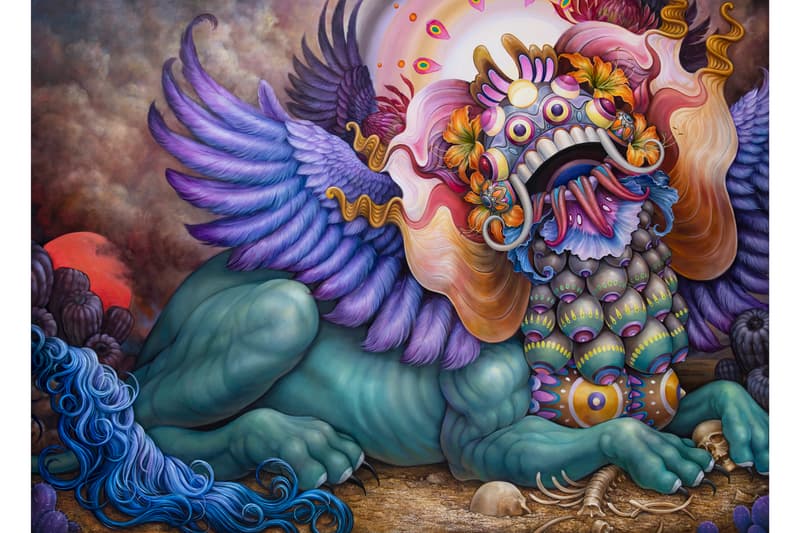 5 of 8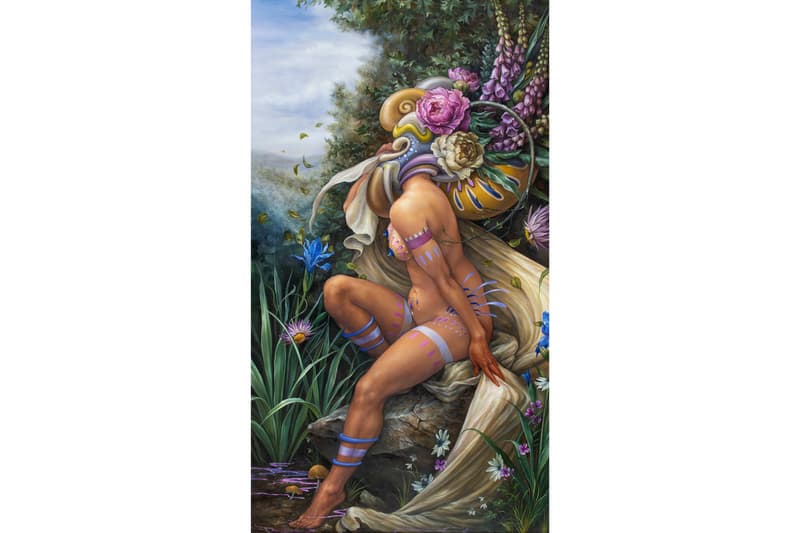 6 of 8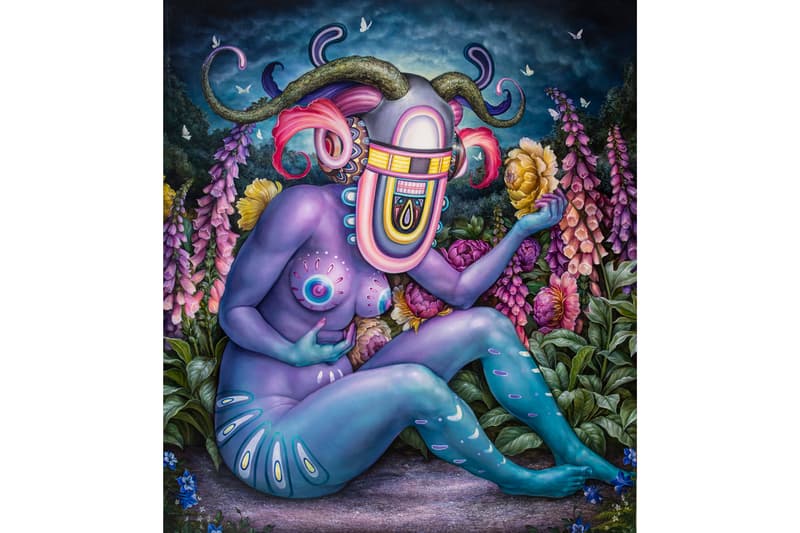 7 of 8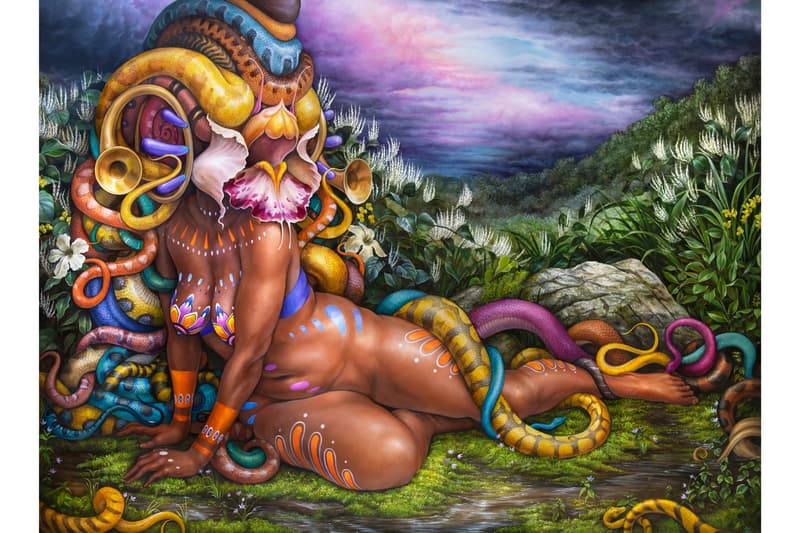 8 of 8
Hannah Yata Balances 'The Alchemy and the Ecstasy' at Allouche Gallery in NYC
Through her use of myths and ancient symbols, Yata brings us back to the subconscious psyche.
---
On March 23, 2023, Allouche Gallery will unveil The Alchemy and the Ecstasy, which showcases Hannah Yata's most extensive collection of artwork. 
The Alchemy and the Ecstasy is an exhibition that brings to life the artist's kaleidoscope of color and emotion, with each work encapsulating a transitional zone between fear and wonder. Her art fuses human rituals and growth with the natural world and other living beings, using alchemical symbols to portray the transformation of the soul as it passes through the light and darkness of existence. Through her use of myths and ancient symbols, Yata brings us back to the subconscious psyche, where her colossal female forms initiate us into their world and play in the realm of both the material and spiritual.
In her work, Yata explores the similarities between the subconscious and the natural world, and how they relate to attitudes towards the female body and the environment. By using body paint and designs to convey a sense of connection with the earth and its life forces, Yata celebrates the untamed energy of the natural world while examining our relationship with it. Her paintings present surreal and psychedelic landscapes that teem with tension and beauty, giving rise to exhilarating and transformative dreamscapes. Through her use of masks and different cultural symbols, Yata demonstrates her interest in diverse cultures and tribes, revealing the interconnectedness of all living beings.
Altogether, Yata's paintings revolve around themes of the natural world and the animal kingdom, as she endeavors to find a point where the subconscious and the physical world intersect, particularly in the context of the female body set amidst natural surroundings. Yata's works convey the compelling notion of being more connected to the earth and its life forces, as well as celebrating the exhilaration of untamed energy. Through her vivid color palette, Yata creates surreal dreamscapes that evoke both a sense of tension and visions of pure beauty.
The Alchemy and the Ecstasy will be on view from March 23 through April 16. Visit Allouche Gallery's website for more information.
Elsewhere in art, take a closer look at the galleries exhibiting works during Art Basel Hong Kong 2023.
Allouche Gallery
77 Mercer St.
New York, NY 10012