The Furniture We Want From This Year's Collectible Fair
From an abstract fruit bowl to a unique take on a plastic garden chair.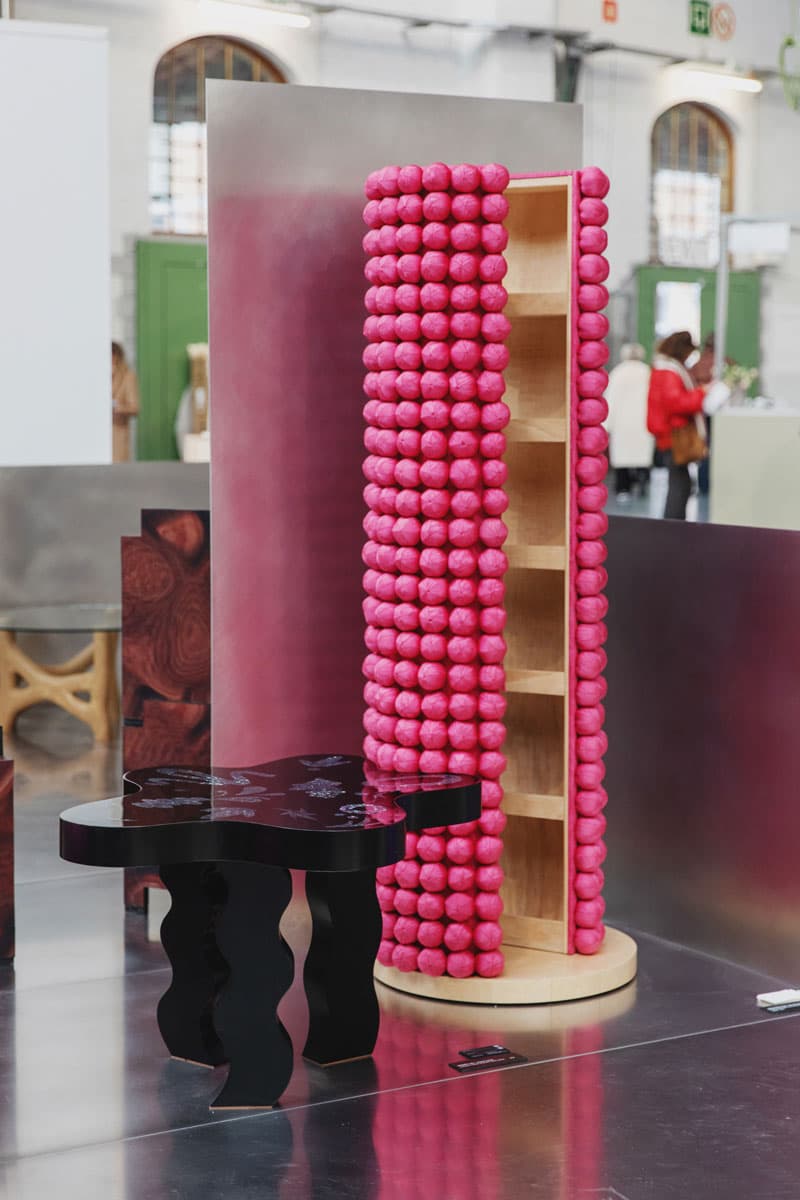 The Furniture We Want From This Year's Collectible Fair
From an abstract fruit bowl to a unique take on a plastic garden chair.
The design industry's calendar is packed full of events, with most weeks lending themselves to another location-specific festival. As such, it makes it hard to pull off – and sustain – an event that really stands out. But the organizers of the Collectible fair seem to have developed the magic recipe and have – since 2018 – been drawing worldwide crowds to Brussels with the promise of providing a "one of a kind platform" for 21st-century design.
This year marked the sixth edition of the fair, and founders Clélie Debehault and Liv Vaisberg seemed to understand the necessity to evolve year after year. For 2023, the pair changed things up with a new location and expanded to a city-wide program – all while staying true to the promise of bringing design's brightest stars to the forefront. From the sheds of the Tour & Taxis space, three new sections were also on show: New Garde, prioritizing new galleries, designers, and collectives; Architect – Designer, dedicated to architects presenting furniture pieces; and Dialogue, where works from the '80s and '90s sit in dialogue with contemporary pieces.
For any design enthusiast, Collectible is a must-visit one-stop shop, whether you're actually buying or just admiring. From everything on show, we devised our wishlist – read on for more.
---
Patchwork Cabinet
Lewis Kemmenoe, Radford Gallery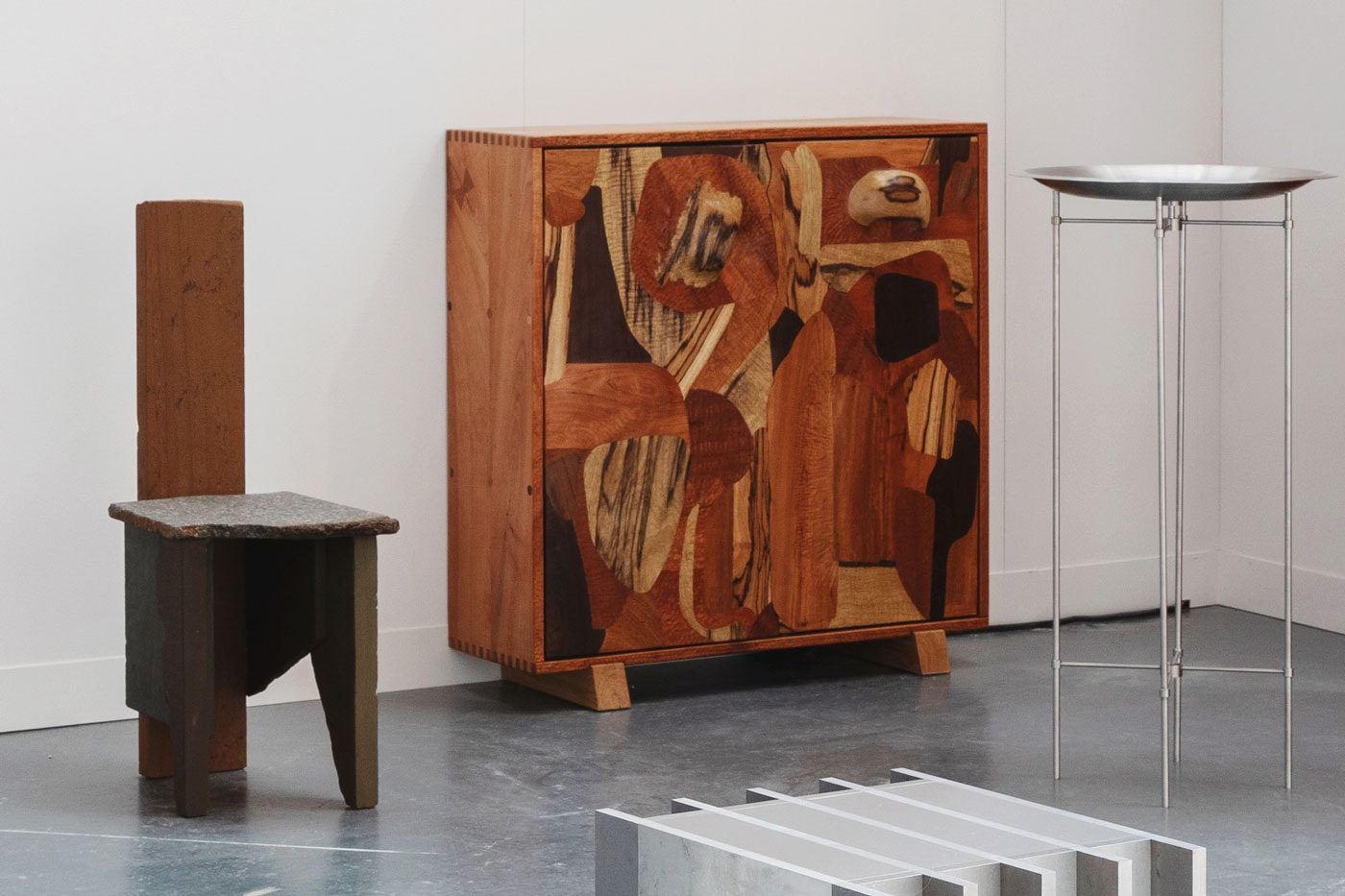 When creating the Patchwork Cabinet, London-based designer Lewis Kemmenoe used a variety of timbers and cut them to follow their natural grain. As a result, the piece has a distinctly organic feel with tactile surfaces and details – with box-jointing and butterflies used throughout.
Patina Chair
Better Weather, Good Sessions Gallery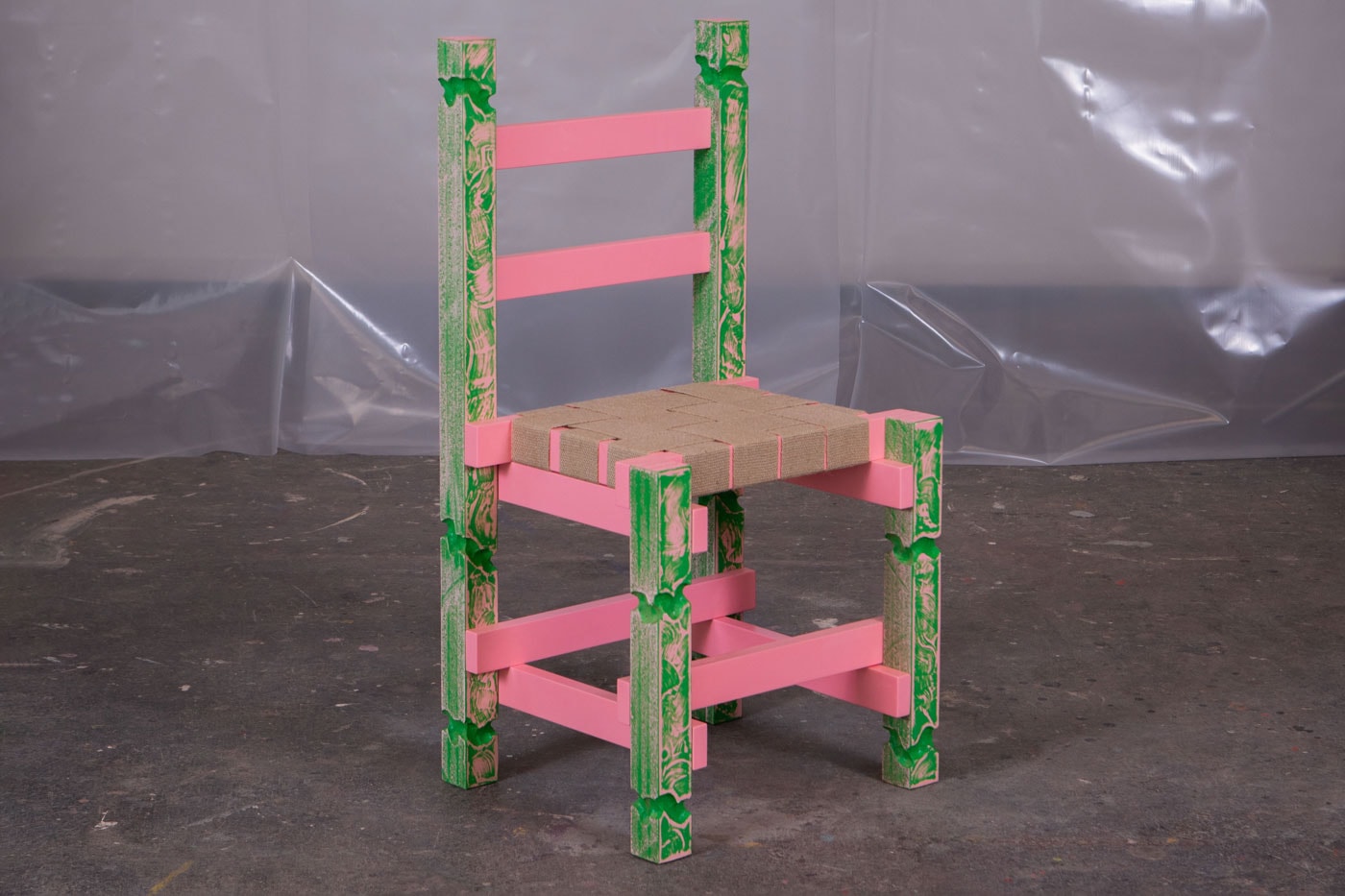 With its Patina chair, Better Weather is on a mission to show the beauty in aging. Using discarded melamine particle board – a type of laminated wood – the chair is given a colorful outlook, with patterns of wood veins interpreted in strong pinks and greens.
Bookshelf
Studio Haos, St Vincents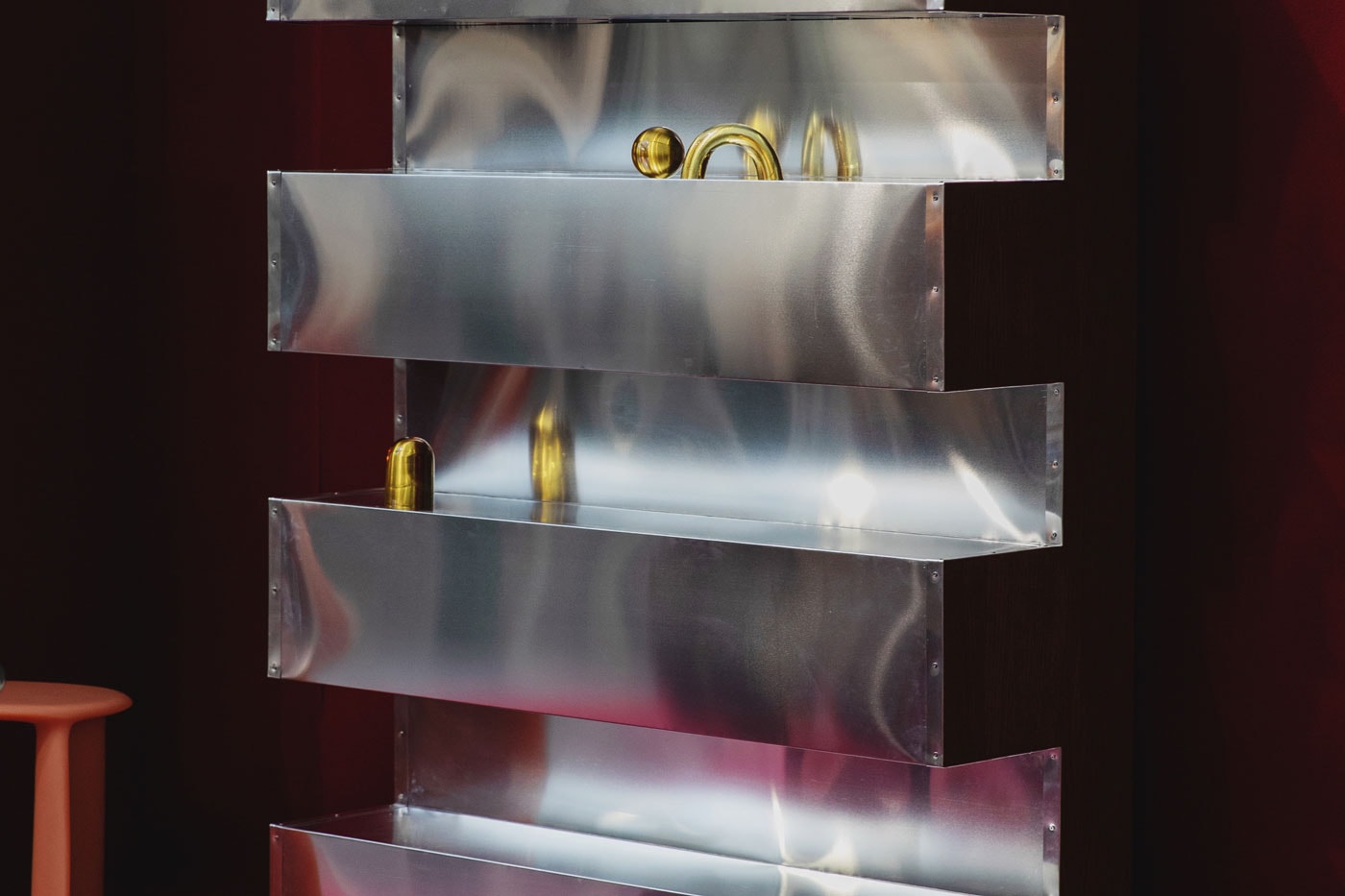 Elegant simplicity is personified with Studio Haos' Bookshelf. Crafted as part of the studio's fourth collection, it seeks to elevate humble materials – sheet metal and plywood – through a refined form. Part of their inspiration came from the Dogme 95 movement in filmmaking, which was started by Danish directors Lars von Trier and Thomas Vinterberg as a way of bringing the practice back to its simplest roots.
They Told Me Chair
Duyi Han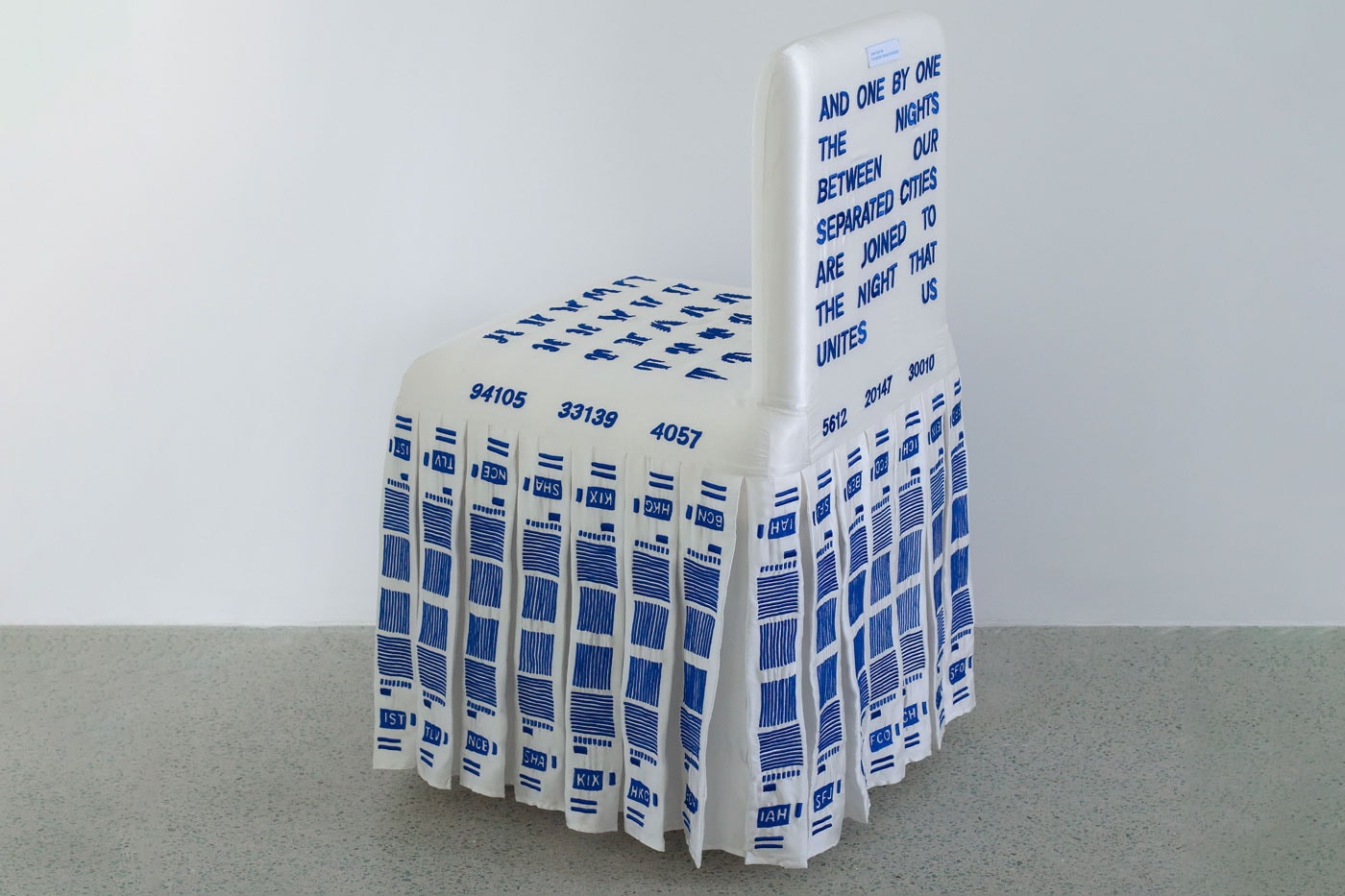 The labor-intensive process alone is enough to render this chair impressive. Over 80 hours of hand-embroidery took place in order to bring it to life, and is used to express the "luggage tags" of the places he has been over his lifetime. Conceptually, though, Duyi Han makes a beautiful statement of his nomadic existence, with a color palette of white and blue to recall the aesthetic of Chinese porcelain.
Alien Chair.2
EdxxKat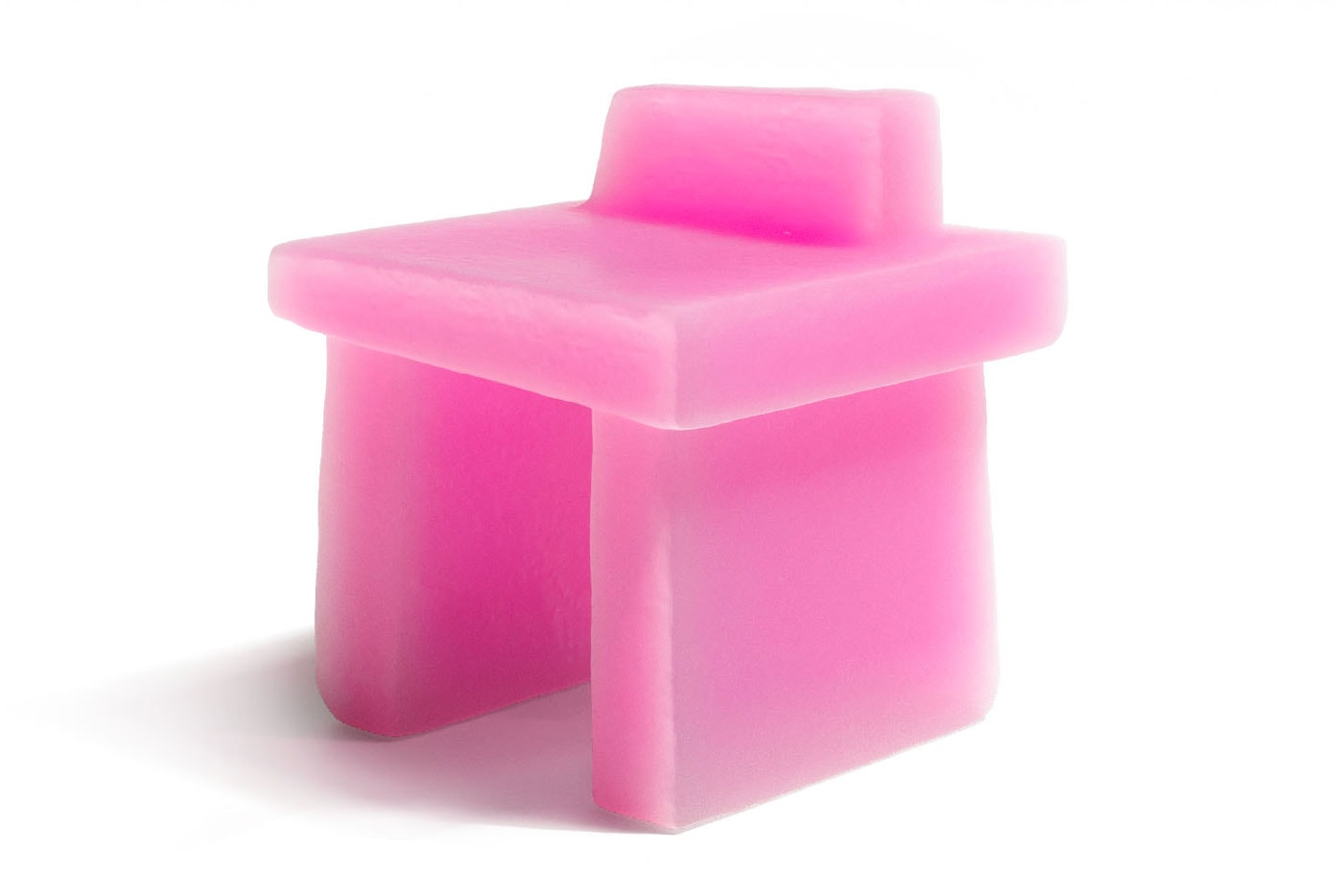 When Katy Pititskaya and Eduard Eremchuk of EDXXKAT designed their first Alien chair, they fantasized about the form an object may take had it arrived from outer space. For the second iteration, "Alien Chair.2", they handcrafted natural wax, creating a fragile piece that appears soft yet robust at the same time.
Perrenial Blossom Table
Pyeori Jung, NeeNee collective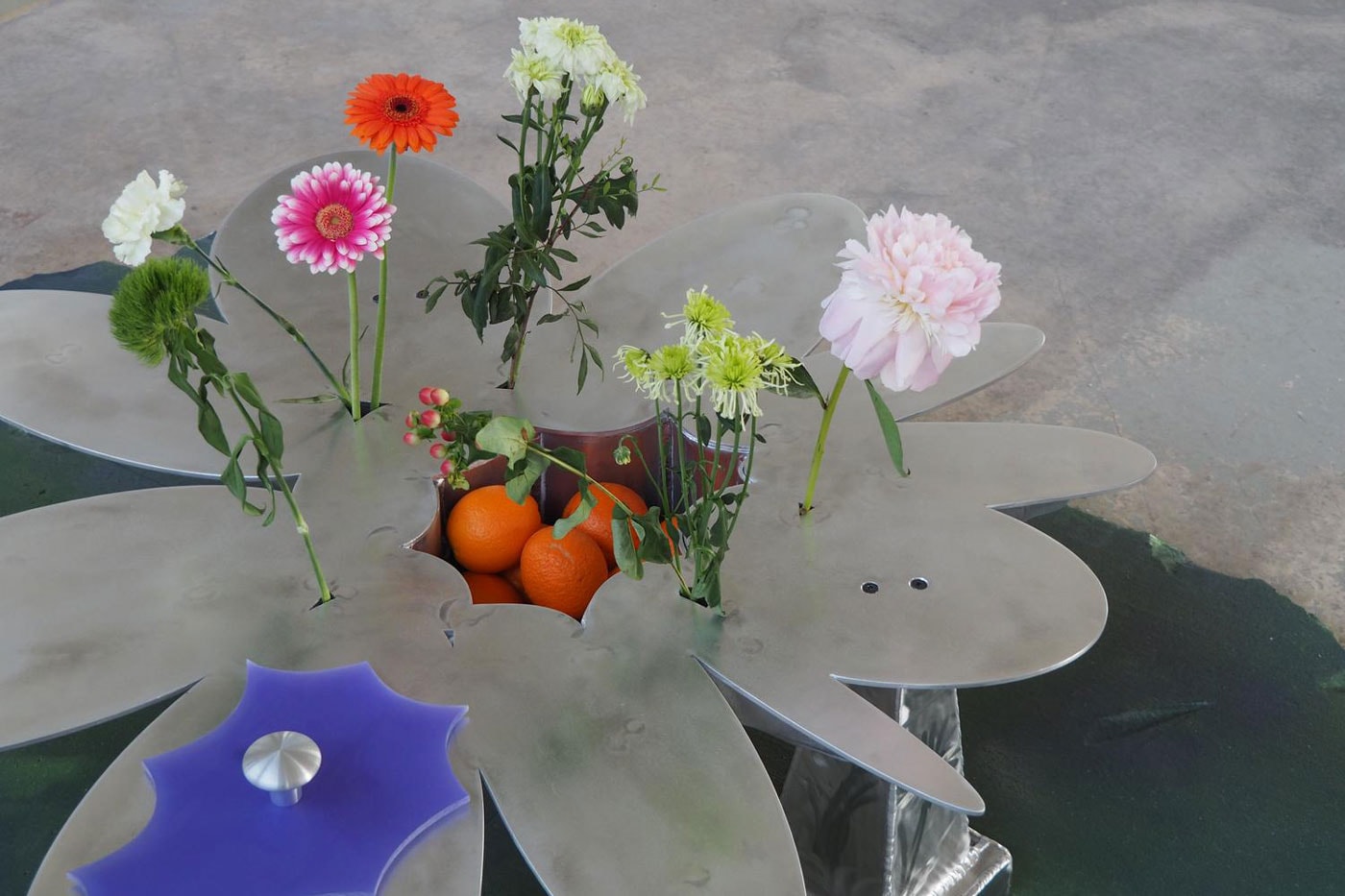 This table forms part of Pyeori Jung's Perennial Blossom series, which explores crossovers between the outdoors and inside our homes, but also the digital and the physical realms. Shaped like a cartoon flower, the metal table has slots in which real stems can be placed, reinforcing a sense of duality between manufactured and naturally occurring shapes.
Citrus Cabinet
Gert Wessels, Fābula gallery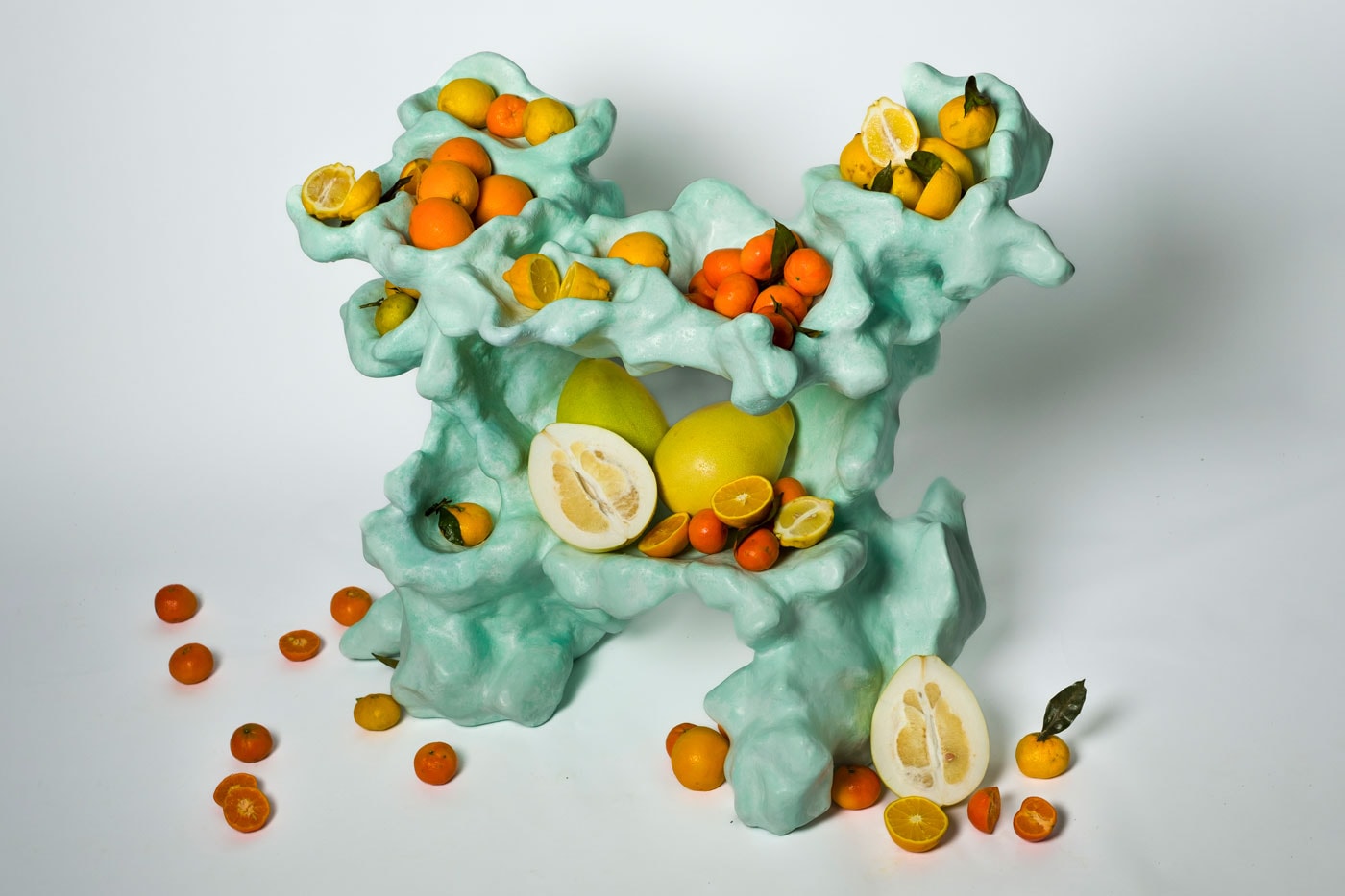 Through his design practice, Gert Wessels subverts archetypal forms to create sculptural versions of standard objects – from extension cables to, in the case of this piece, fruit bowls. The Citrus Cabinet has been crafted from an acrylic composite, giving it the form of a futuristic artifact of sorts, with layers of levels on which fruits can be displayed.
By the Poolside
Heim + Viladrich & Laurids Gallée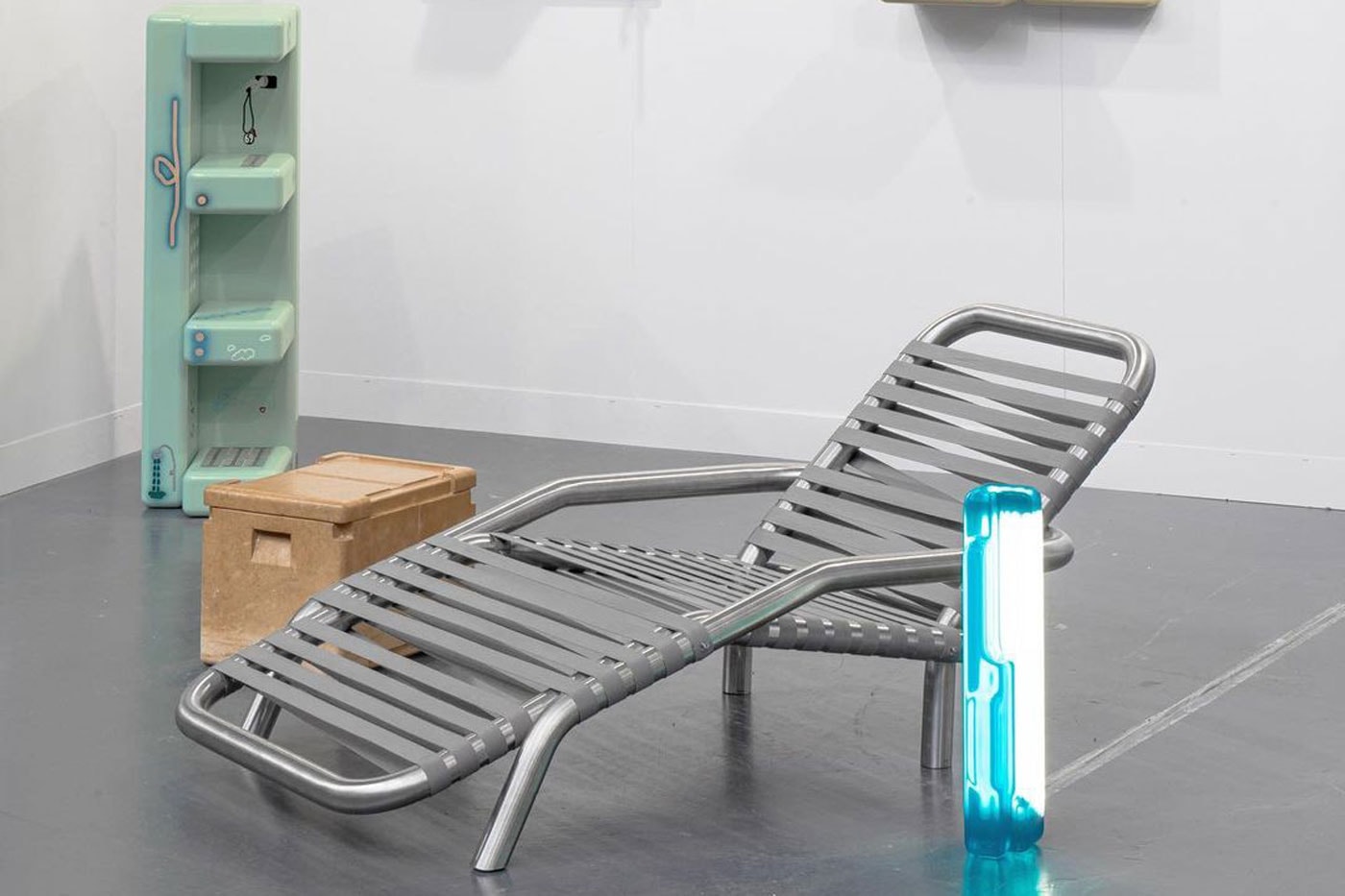 Hypebeast favorite Laurids Gallée joined forces with Heim + Viladrich to create an installation titled "By the Poolside", which brought together their respective pieces under one recline-worthy scene. In the center of the installation, a metal sunlounger was accompanied by a limestone coolbox, with side tables that exemplify Gallée's intricate marquetry skills dotted around its periphery.
Opposite Chair
Six n Five, Objects with Narratives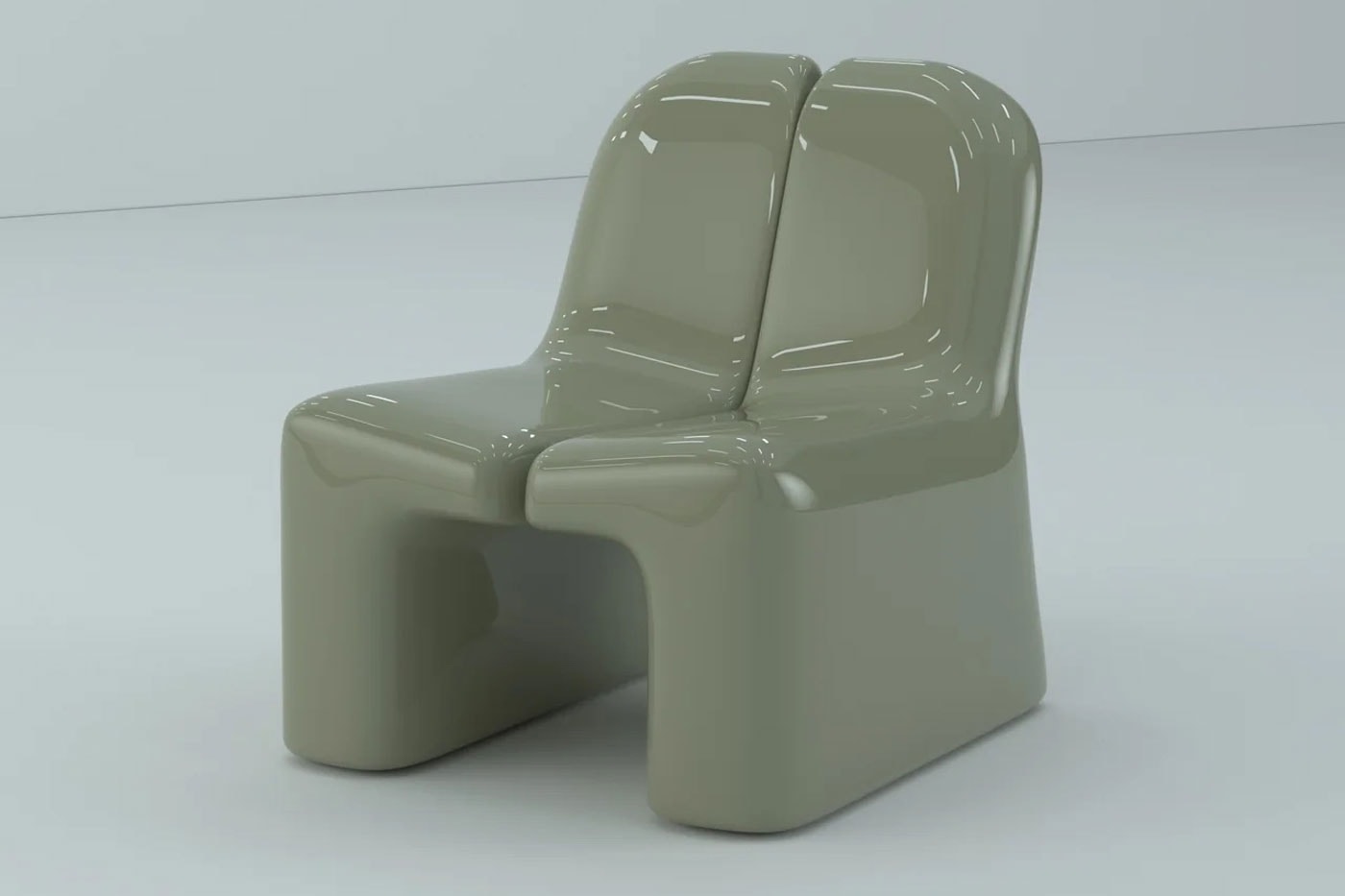 Having made his name virtually through awe-inspiring renderings, Six n Five (aka Ezequiel Pini) began releasing collectible objects in 2020. The "Opposite Chair" was one of the first designs to have been brought to life, and sees two forms coming together to create one seat. The chair is embedded with an authentication chip, which can be scanned to allow the owner to bridge their physical and virtual worlds.
Plastic Jeanneret
Pierre Castignola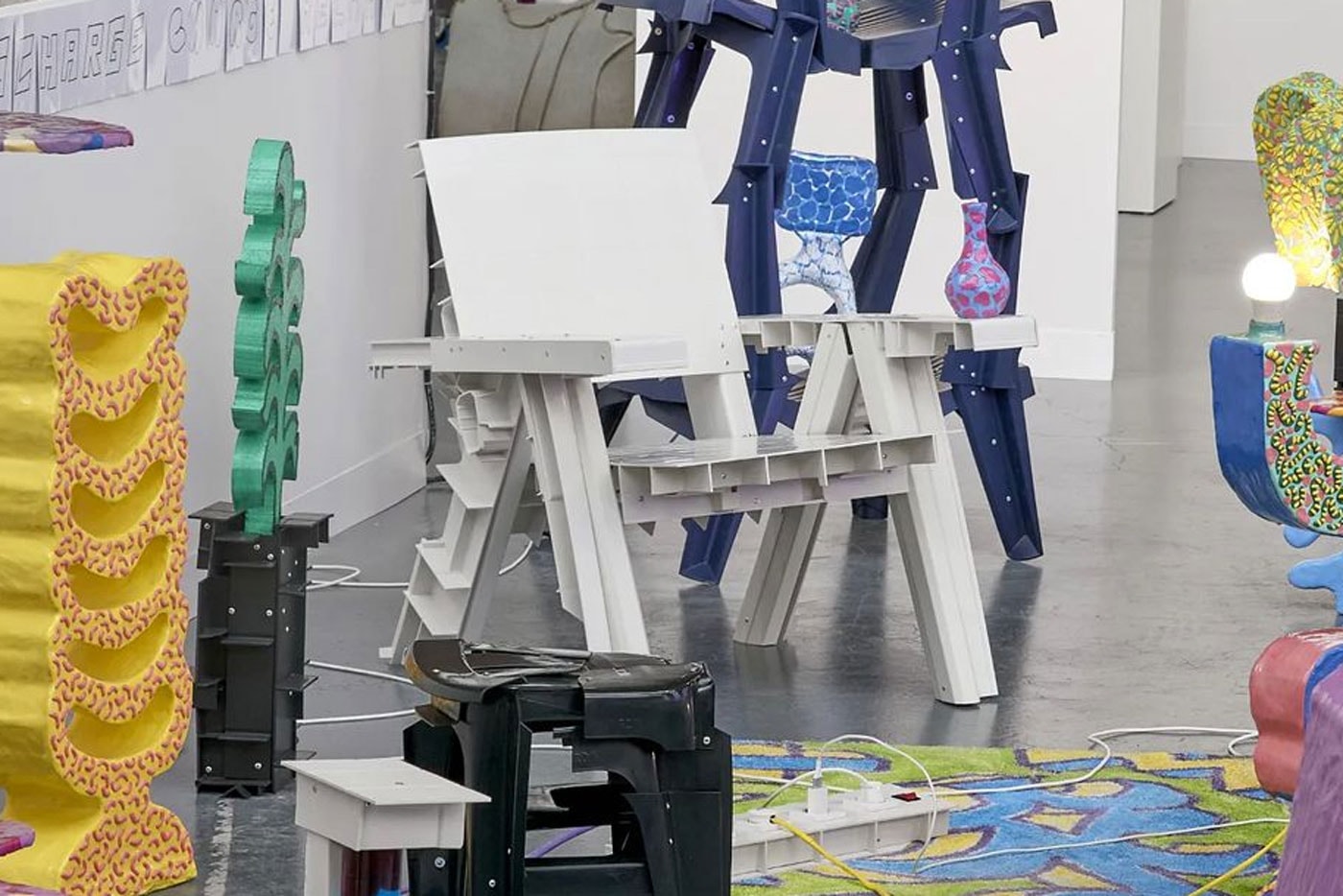 A self-described "plastic chair enthusiast", the work of Castignola has been on our radar for a while. His clever reconstructions of internationally recognizable furniture pieces brought him to Collectible, where he showcased a version that featured a reclining position that could be likened to an Easy Arm Chair by Pierre Jeanneret. "The history [of that chair] resonated a lot with my prime material, the plastic chair, while its reason to exist was a utopian city. I then decided to pay tribute to it by recreating it out of this material: plastic garden tables," Castignola said.