Drake Teases Summer Tour With 21 Savage, Hints at New Album in 2023
Taking 'Her Loss' on the road.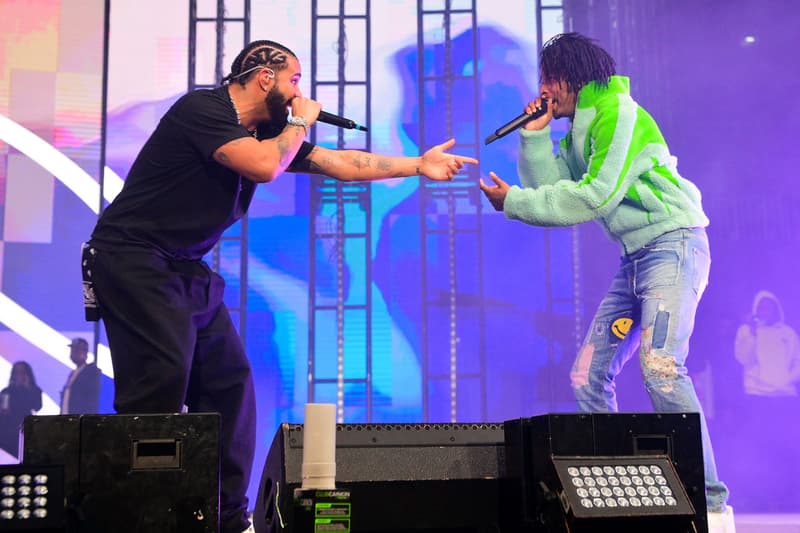 Drake will be hitting the road this summer, but he won't be performing solo. The rapper has shared that he'll be going on tour with Her Loss collaborator 21 Savage.
While the news wasn't entirely surprising to fans given the duo's latest joint album, as well as a leak of alleged tour dates over the weekend, it was the first time Drizzy has confirmed the rumors himself.
The announcement was made during the second night of Drake's back-to-back shows for Sirius XM at New York's Apollo Theater, where the rapper was joined by 21 Savage onstage.
"I was telling them earlier but, if you guys enjoy that experience, feel free to come see me and my brother this summer," he told the crowd.
Later in the evening, the rapper teased that he may drop yet another album sometime in 2023.
"I deeply appreciate everybody for continuing to support us," Drake said., "I've thought about a bunch of things in life, but at this moment in time none of those things are stopping making music for you, so I'll be here for you for a little bit at least.
"And I hope I can strike up more emotions for you. Maybe this year, I might get bored and make another one, who knows."
When it comes to putting out new music, Drake has been on a roll over the past few years. Following 2021's Certified Lover Boy, he returned less than a year later with last June's Honestly, Nevermind. His collaborative LP with 21 Savage arrived just a few months later in November. Hopefully the duo will reunite once again on Drizzy's next record.
In other music news, Joey Bada$$ performed an extended cover of Mos Def's "UMI Says."