Qatar Airways Named 2022 World's Best Airline
For a record seventh time.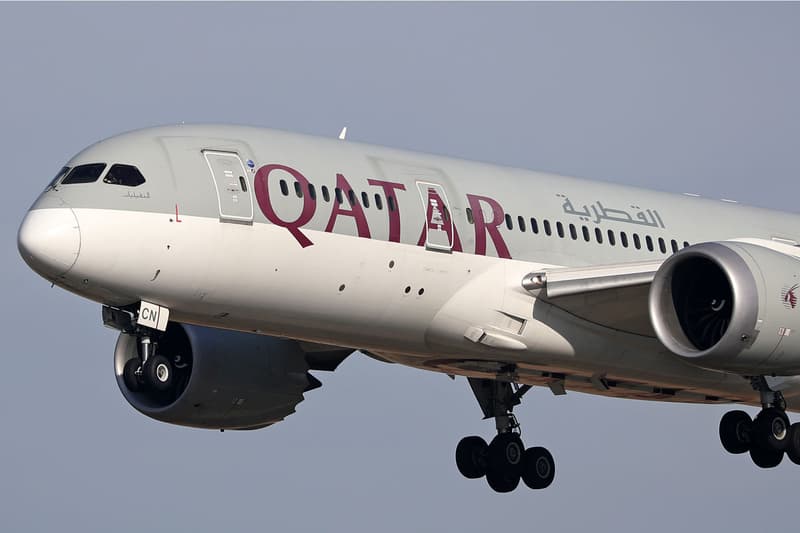 As the world continues to phase out COVID-19 travel restrictions, air travel is picking up once again as people look to travel overseas for both business and pleasure. With the lull in customers over the past few years, some airlines have faired better than others with some noticeable reshuffling within the rankings. Topping this year's Skytrax World Airline Awards 2022 list is Qatar Airways which has been named the world's best airline overall for a record seventh time followed by Singapore Airlines and Emirates.
"Qatar Airways was the largest airline to have flown consistently throughout the COVID-19 pandemic, with their network never falling below 30 destinations, and that determination has clearly been well recognized by customers with this award as Airline of the Year 2022," writes Edward Plaisted, Skytrax CEO. "For Qatar Airways to achieve this top accolade for a seventh time is both a unique and remarkable achievement, and we congratulate them for this success."
Other awards include the best airline for each cabin, in which the best first-class cabin goes to Singapore Airlines, the best business-class experience is awarded to Qatar Airways, best premium-economy cabin goes to Virgin Atlantic Airways, and Emirates picks up the award for the best economy cabin. Singapore Airlines' budget carrier Scoot was awarded the prize of best long haul low-cost airline and Plaza Premium Group was recognized as the world's best independent airport lounge. Delta Air Lines had the most success in North America with six awards and Turkish Airlines was named the best airline in Europe.
Take a look at the top 20 airline rankings below and find more details here.
1. Qatar Airways
2. Singapore Airlines
3. Emirates
4. All Nippon Airways (ANA)
5. Qantas Airways
6. Japan Airlines
7. Turk Hava Yollari (Turkish Airlines)
8. Air France
9. Korean Air
10. Swiss International Air Lines
11. British Airways
12. Etihad Airways
13. China Southern
14. Hainan Airlines
15. Lufthansa
16. Cathay Pacific
17. KLM
18. EVA Air
19. Virgin Atlantic
20. Vistara
In other news, MSCHF sells 1,000 Keys for 1 shared mystery car.