Dior Will Show Its Men's Pre-Fall Collection in Front of Egypt's Giza Pyramids
The runway, helmed by Kim Jones, will take place on December 3.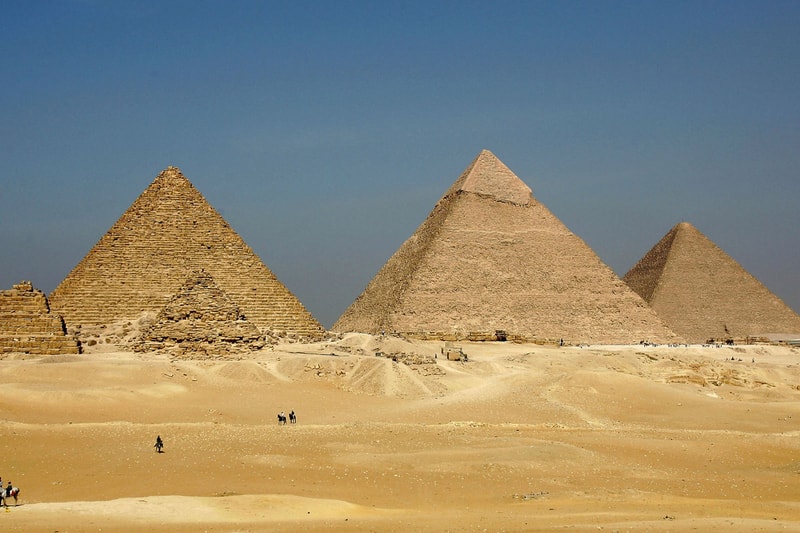 Designer Kim Jones will present his upcoming Dior Men's Pre-Fall collection in Egypt.
On December 3, the show will take place in the foreground of the Giza Pyramids near the nation's capital, Cairo, marking the French House's latest destination runway. According to a statement obtained by WWD, "the celestial collection celebrates a lifelong passion for travel."
For Jones, who spent his childhood years in Botswana, Tanzania, Ethiopia, Kenya and Ghana, the show will honor a long-standing connection to the continent. The voyaging visionary, who was named creative director of Dior Homme in 2018, has a penchant for staging Men's Pre-Fall collections abroad; he initially carried the House tradition with runways in Miami and Tokyo, and last year, he revived the pre-COVID custom with a show in London.
Notably, namesake designer Christian Dior is revered for his global-minded business strategies, specifically for founding worldwide outposts not long after establishing his eponymous label in 1947. According to the International Directory of Company Histories, the House was operating eight companies and 16 affiliates, with approximately 1,700 employees on five continents, in less than a decade after its launch.
Dior has previously shown collections in Spain, China, Greece, Italy, South Korea, the U.K. and the U.S., but Jones' upcoming Pre-Fall show will mark its inaugural presentation in Egypt.
On another runway, check out Stefan Cooke's SS23 collection.