Cactus Plant Flea Market Wants You To Give Their Nike Flea 1 Collab a Haircut
Just-revealed photos show "instructions" on the CPFM x Nike Flea 1's hangtag.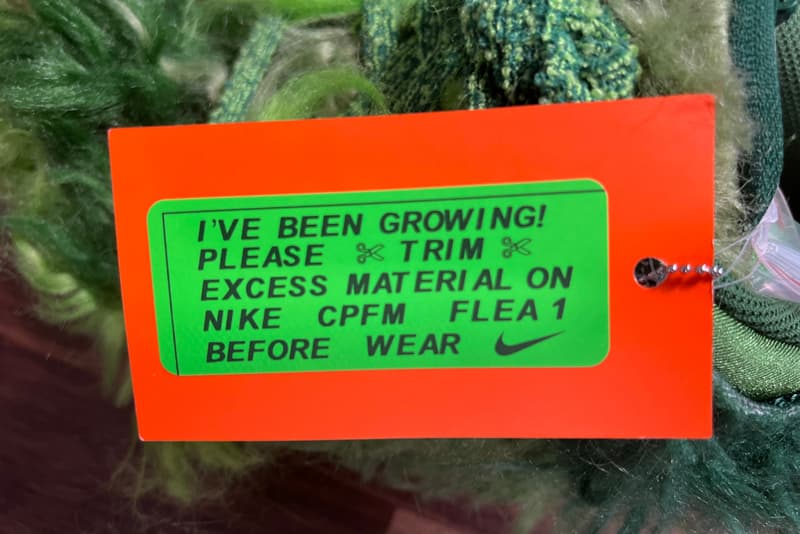 1 of 7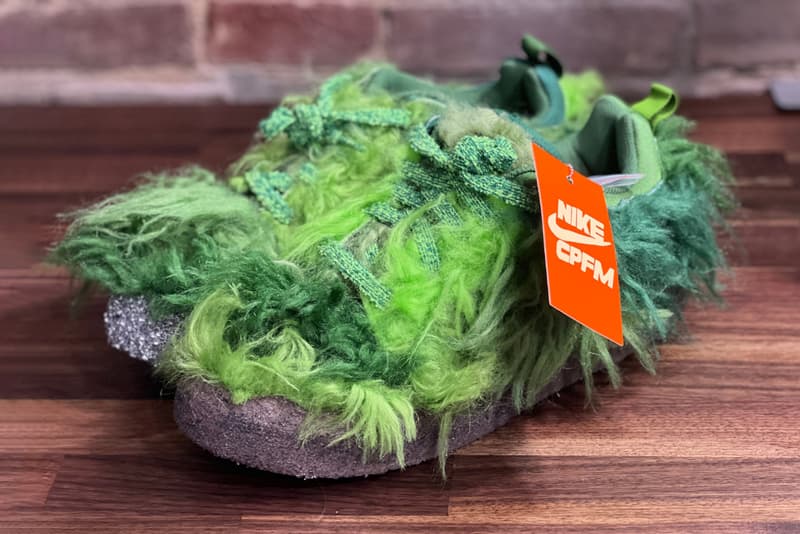 2 of 7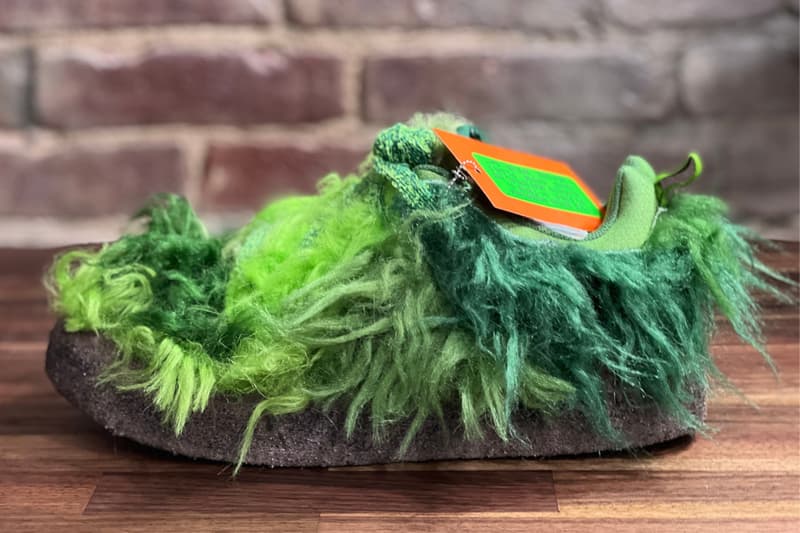 3 of 7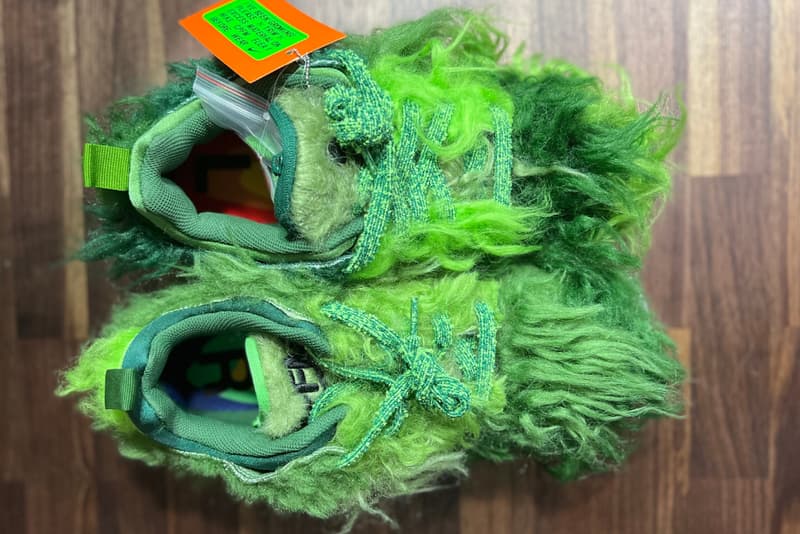 4 of 7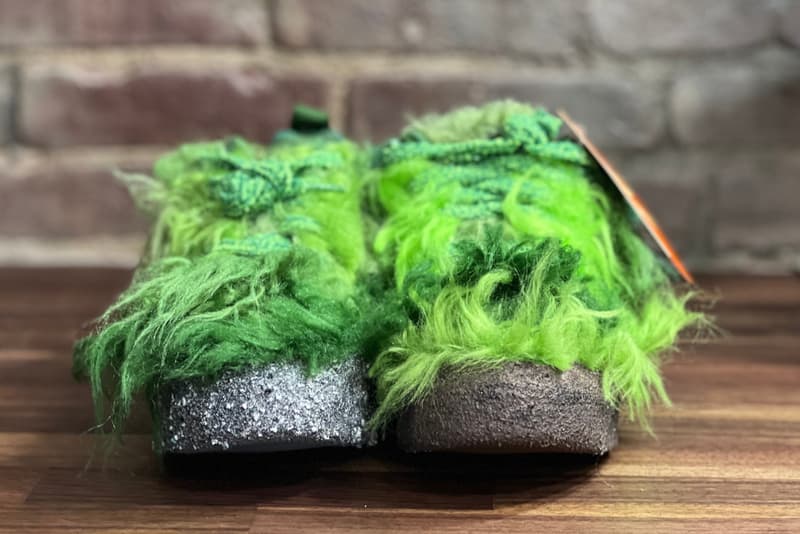 5 of 7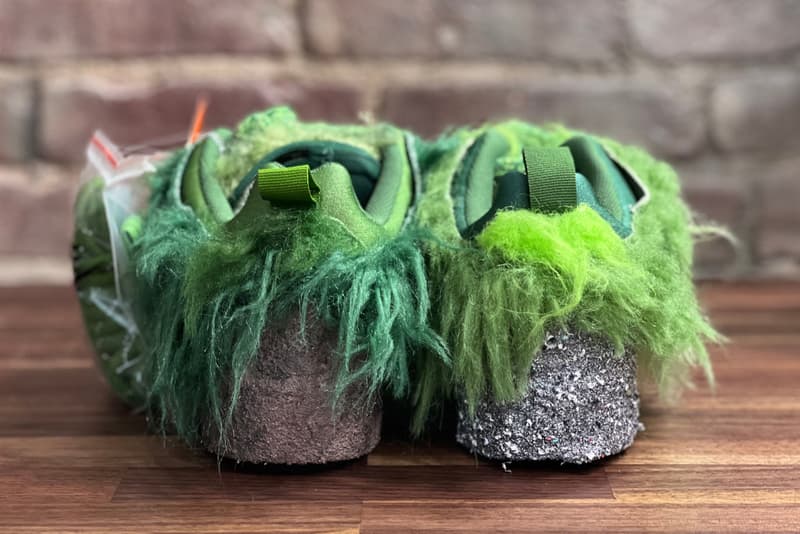 6 of 7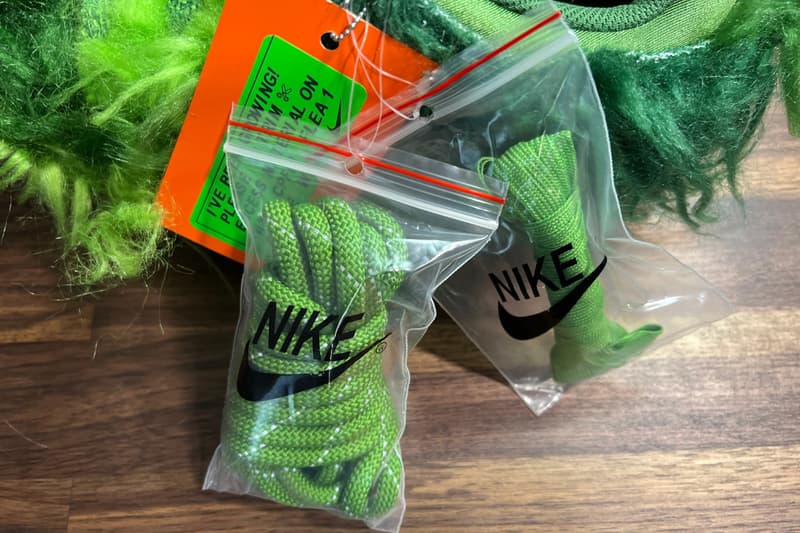 7 of 7
Cactus Plant Flea Market and Nike are no strangers to head-turning designs, but their Flea 1 (an altered take on the Dunk Low) is inarguably their strangest shoe yet. Covered in Grinch-like green fur, the Flea 1 looks like the result of a vigorous tussle between a Dr. Seuss character, a Marni Sabot mule and Nike Sportswear's beloved Dunk. It's an abstract art project that's actually been put into production, and after official images popped up at the tail end of September another key detail has been revealed: namely that you're supposed to give it a haircut.
This instruction is shown on the shoe's hangtag, revealed in photos from Sole Retriver. "I've been growing!" it states enthusiastically. "Please trim excess material on Nike CPFM Flea 1 before wear." No further info is provided, leaving it up to aspiring sneaker barbers to groom the Flea 1 as they see fit — be it a mullet, bangs or even a high and tight.
Also shown in the set of photos are the shoe's now-familiar details like its mismatched Nike Grind midsoles, heatmap-printed insoles, and standard Dunk outsoles. Hidden in the hair is a yin and yang symbol as well, a truly direct sign of balance within chaos. Two extra sets of laces round off the look.
There's still no word on the Cactus Plant Flea Market x Nike Flea 1's release date or price. However, we'll be sure to keep you updated as soon as further info is revealed.
While you wait for your chance to give the Flea 1 a trim check out Sole Mates, a weekly series from Hypebeast that spotlights notable individuals in street culture and their favorite sneakers.