Young Thug Sued Over Cancelled Concert Due to His Incarceration
The artist was supposed to perform in June but was arrested in May.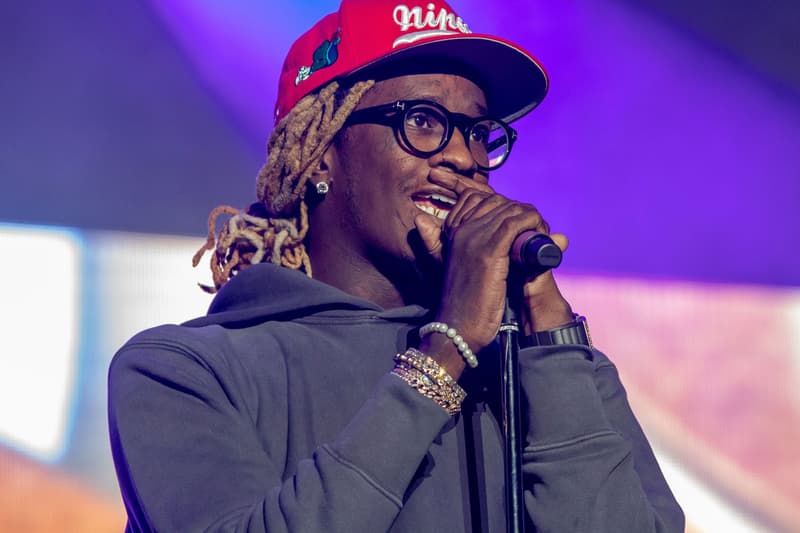 Young Thug has been sued by Atlanta-based A-1 Concert Entertainment over a cancelled show due to his incarceration.
According to reports, the company is suing the artist, whose real name is Jeffery Lamar Williams, for breach of contract after he supposedly failed to return half of the talent fee initially given to him upfront. The suit reads that Thugger was set to perform at State Farm Arena on June 18 and agreed to a $300,000 USD fee for a 45-minute performance. He was given $150,000 USD and would have received the other half after the show, but "[d]ue to his arrest and the nature of the felony criminal charges against Williams, it was immediately apparent in May 2022 that he would not be able to perform as required in the agreement."
Someone from A-1 connected with Young Thug's YSL Touring and was reassured that the $150,000 USD would be returned, however it has allegedly still not been sent. The company is now seeking for the refund in addition to damages and attorneys' fees. "To date, A-1 Concert has not received any reimbursement of the $150,000 owed to it."
Thugger has been in jail since May and is currently charged with several federal crimes, including charges of "conspiracy to violate the Racketeer Influenced and Corrupt Organizations (RICO) Act and participation in street gang activity."
Elsewhere in music, Gunna, who is also behind bars on charges of violating the RICO Act, celebrated DS4EVER going platinum.