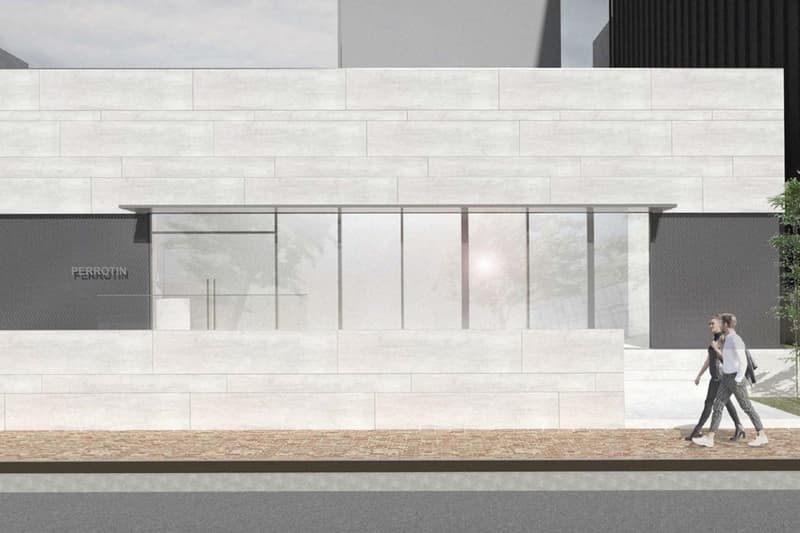 Perrotin Announces Second Gallery in Seoul
Located in the Gangnam district and opening this September.
---
Seoul has steadily risen as an art hotspot over the years. With its own iteration of Frieze, along with a list of new galleries calling the Korean capital home, Perrotin just announced a second gallery space located in the city's Gangnam district.
Perrotin Dosan Park will be situated by many of Seoul's luxury shopping destinations, such as Maison Hermès Dosan Park, Maison Louis Vuitton Seoul and several auction houses. The 2,060 square-foot space occupies two floors and was designed by Kentaro Ishida Architects Studio (KIAS) in collaboration with Yoki Design and Kenny Ho.
The new outpost joins the Samcheong-dong location first launched in 2016 and will be the 11th gallery Perrotin runs in the world. "The gallery's expansion in South Korea's capital aims to strategically broaden its roster and strengthen its connections to art communities by augmenting its programming in complementary exhibition locations in both of Seoul's northern and southern centers," said Perrotin in a statement.
Perrotin Dosan Park will open during the first edition of Frieze Seoul (September 2–5) and the 21st edition of Kiaf SEOUL (September 2–6). The first exhibition at the new space will be by British-American artist, Emma Webster, who recently enlisted with the gallery.
For more on art, we spoke with Inés Maestre for our latest Studio Visits.