Nguyen Coffee Supply is the First Canned Vietnamese Coffee Cold Brew
A ready-to-drink beverage inspired by Vietnam's cà phê culture.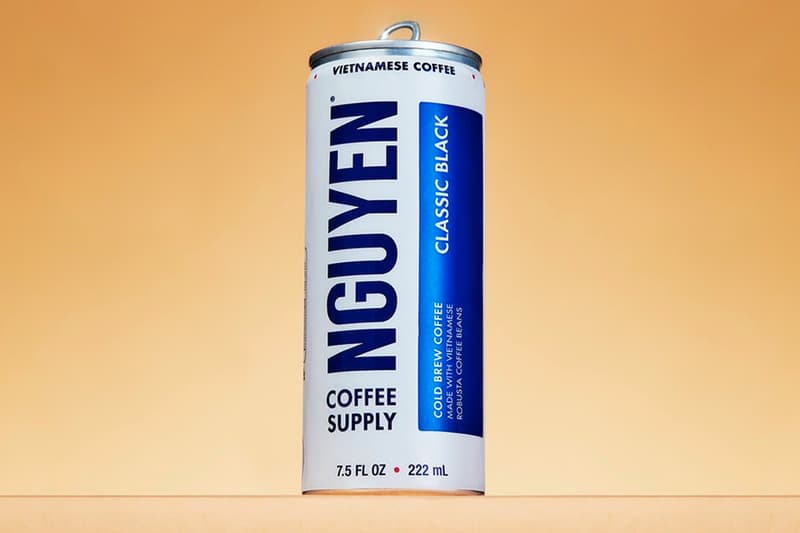 Inspired by Vietnam's cà phê culture, Nguyen Coffee Supply is introducing the world's first canned Vietnamese coffee cold brew. Nguyen Coffee Supply "Cold Brew: Classic Black" is a ready-to-drink beverage that aims to bring the Robusta bean into the contemporary coffee realm dominated by Arabica and spread Vietnamese coffee.
Made with 100 percent natural ingredients, Cold Brew: Classic Black contains zero grams of sugar and 220 mg of caffeine with just 10 calories. The drink is also dairy-free, gluten-free and shelf-stable. Utilizing only Robusta beans, Nguyen Coffee Supply directly imports its beans from Vietnam to support local farmers.
Priced at $32 USD for a 6-Pack and $64 USD for a 12-Pack, Cold Brew: Classic Black is available for pre-order now on Nguyen Coffee Supply's website with shipping set for August 11.
For more food and beverage news, Joey Chestnut eats 44 Cane's Chicken Fingers to set a new world record.